A renovation introduces you to dozens of design decisions—chrome or satin, marble or quartz, free-standing or built-in, radiant or induction. Another one is stainless steel or custom panels for your major kitchen appliances.
A strong personal preference either way will help in your decision, as will the size of the space you're working with, but as with any big investment, it's good to have one eye on how your decision will impact the resale of your apartment and establish which choice will hold its value.
Nikki Field, a broker with Sotheby's International Realty, deals with high-end luxury properties and believes the current preference is for stainless steel.
"Metals and stone continue to best resonate with buyers at all price points, even old school empty nesters. They gravitate to sleek and modern. I have seen recently-installed custom wood cabinets regularly ripped out," she says.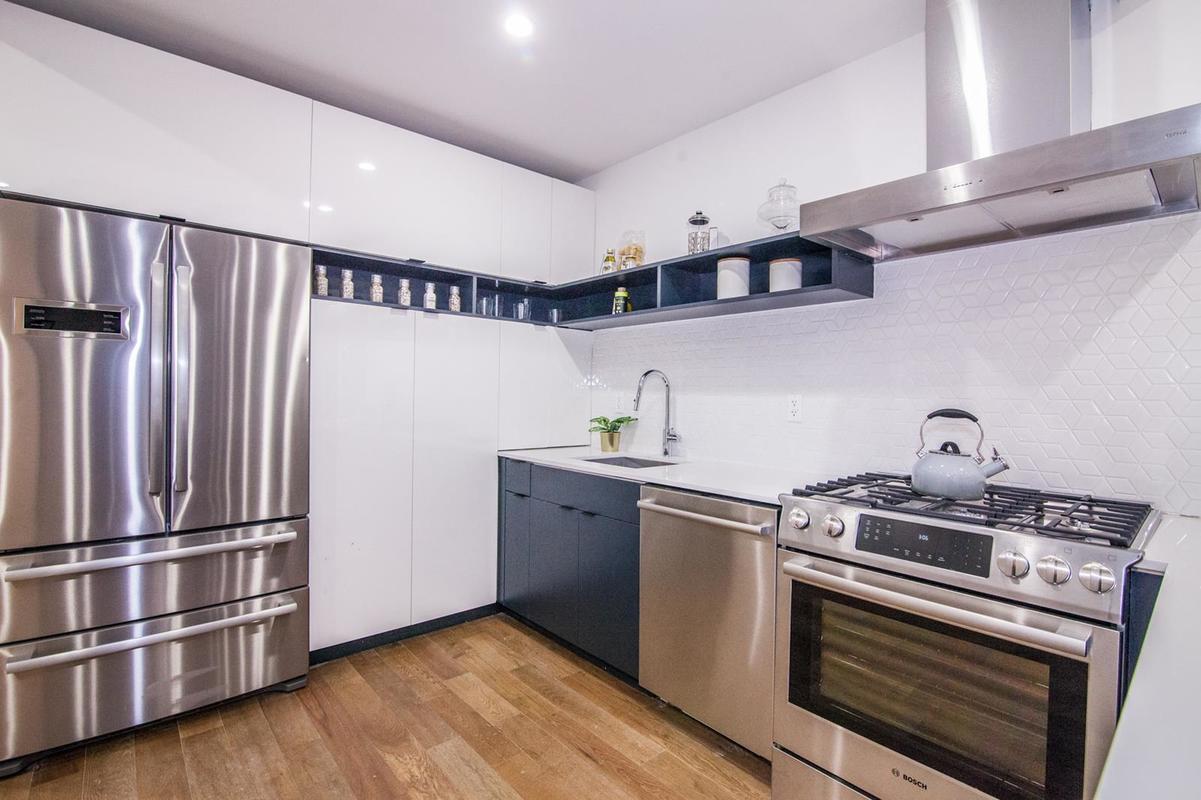 Stainless steel is often more practical. Gordon Kahn, founder of the architectural firm, Gordon Kahn Associates, says, "A panel can deteriorate with time. If you keep touching the same place on it, the finish deteriorates, it scratches, and you've got the edge of the panel that becomes exposed when the door opens. Stainless is more sturdy."
When to go with paneled appliances
Your design decision will also depend on the space you're working with. Kahn says sometimes too many finishes can be overwhelming.
"Often when we work in kitchens in the city that are quite small, I try to quiet down the architectural background because I feel like there is enough going on in the kitchen already; there's always something on the counter, a lot of activity going on, so in a case like that, I would try to conceal as much as possible and panel everything out," he says.
Ritu Saheb, founder of Saheb Architecture agrees, saying a custom look is always better in her opinion.  "The custom appliance panels match the rest of the cabinetry. They make the kitchen look seamless and more expensive, and better designed."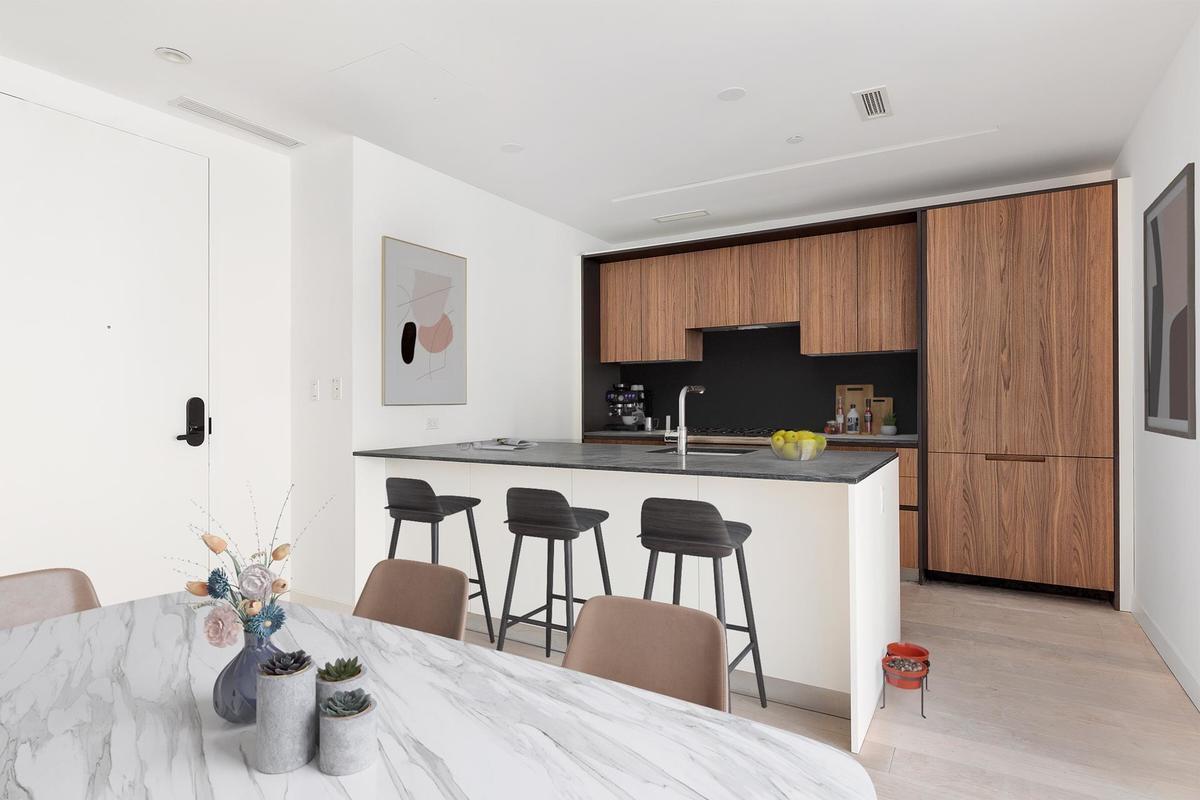 Layering different materials
If you have the luxury of a little more space, however, layering up different textures is popular right now. Kahn says he often adds "metal details onto the cabinets, metal detail on floating shelves, metal bracketing, so the interplay among those three materials, wood, stone, and metal makes the kitchen really quite exciting and layered in a lovely way."
Another aspect to consider is how practical you want the kitchen to be. Stainless is easier to clean, especially compared to custom panels with shaker detail.
"The kitchen is a utility space, it's not a library, so having the appliances reveal themselves can look terrific and also gives the room a sense of place, of being what it is," says Kahn. It also means visitors aren't opening all the cabinets to find the dishwasher. 
Make sure faces are flush
Whether you decide on stainless steel or a custom look, Kahn says the most important feature, for resale purposes, is making sure the appliances are flush and fully integrated with the cabinetry.
"European makers came out with a great hinging system first and that allowed the face of the appliance to be completely flush and seamless. Whether it is a stainless steel face or a paneled face, this level of integration without a gap is critical to holding value, because I think anything else already looks dated," he says. 
Brick Underground articles occasionally include the expertise of, or information about, advertising partners when relevant to the story. We will never promote an advertiser's product without making the relationship clear to our readers.