Space. If you live in New York City, you probably don't have a lot to spare, and if you do, we doubt it's in your bedroom. Which is why we wanted some ideas for making the most of the often limited square footage in an apartment bedroom. Our experts, Jennifer Morris of JMorris Design and personal organizer Meryl Starr, offered some of their favorite space-saving solutions for where we lay our heads.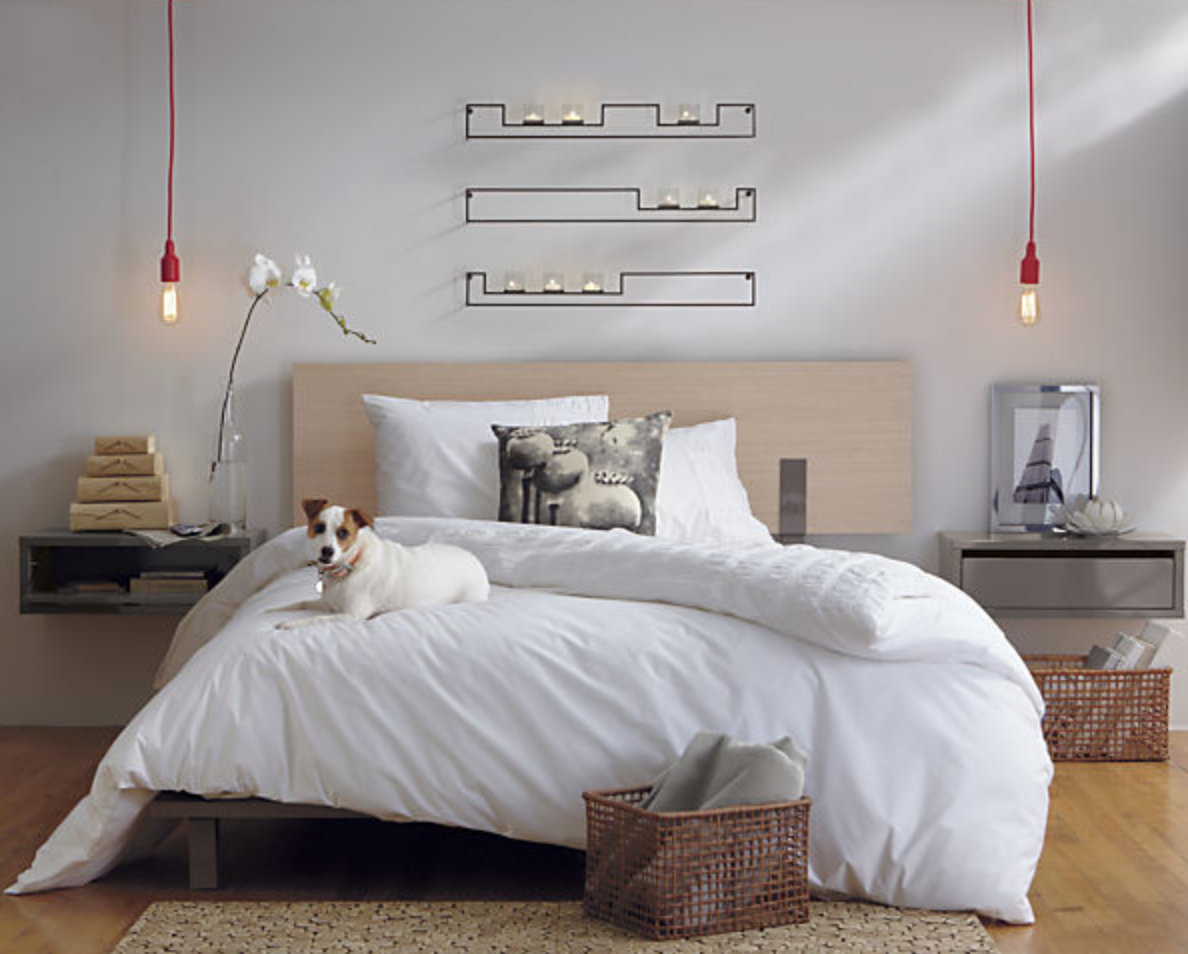 1) Wall-mounted shelves
For small spaces, Morris likes wall-mounted shelves, like the ones above from CB2, instead of traditional bedside tables. This is for a few reasons. For one, wall-mounted shelves free up room underneath that can be used for a storage basket if needed. Additionally, they come in varying widths, so if your bedside space is really tight, you might be able to find one to squeeze in. Finally, with their streamlined, simple profile, they add an overall lightness to a space that can help it feel more open and, well, bigger than it really is.
"You don't want anything seeming really heavy," Morris says.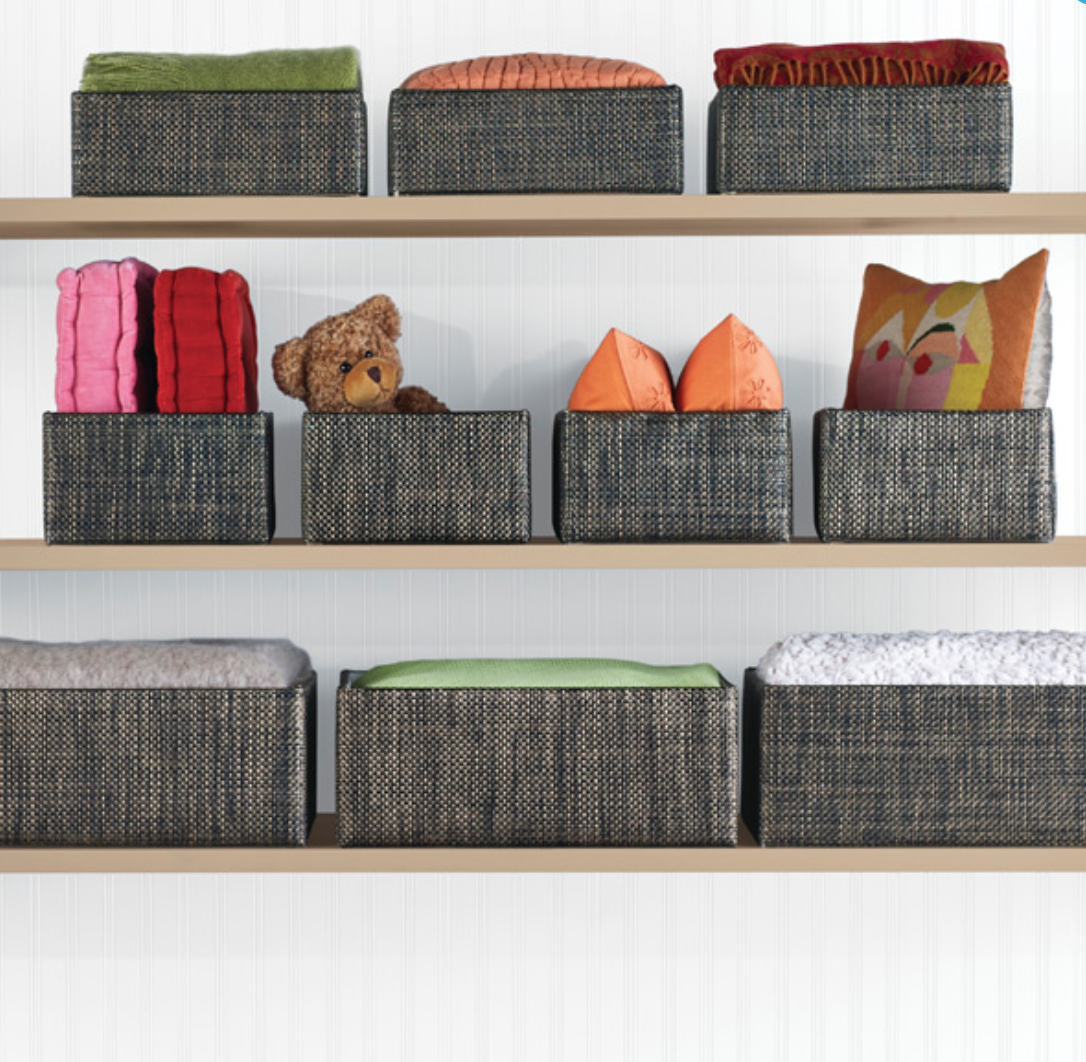 2) Baskets
Starr offers the suggestion of making more space for stuff with a wall of shelves, then loading said shelves up with baskets, and placing said stuff in them.
"If kept neat in baskets, it looks great and increases your storage," she says.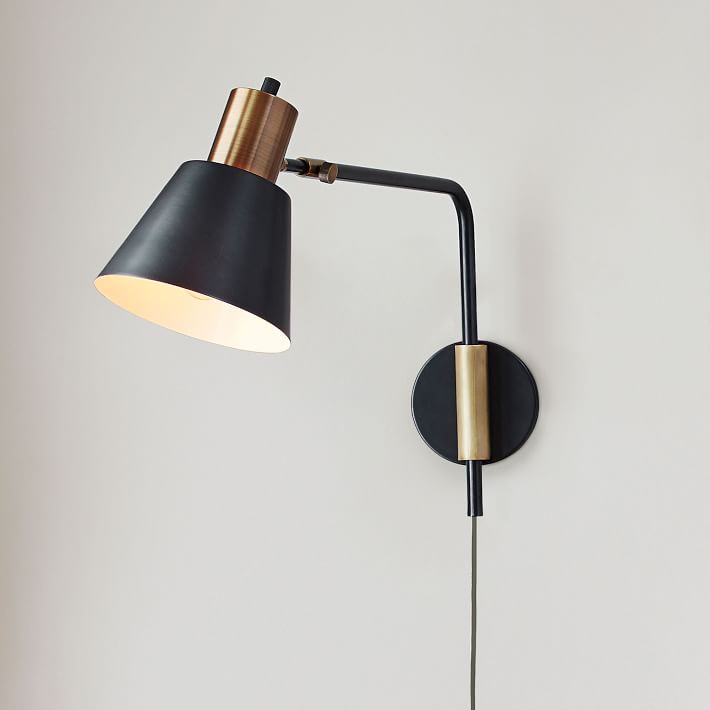 3) Wall sconces
"One of the big things to do is use wall-mounted sconces," Morris says.
Whether hard-wired or plug-in, a light mounted on the wall frees up space on your bedside table. Just like that, you gain some extra room, and in the case of a lamp with an arm like this one from West Elm, you get the ability to focus the light for reading.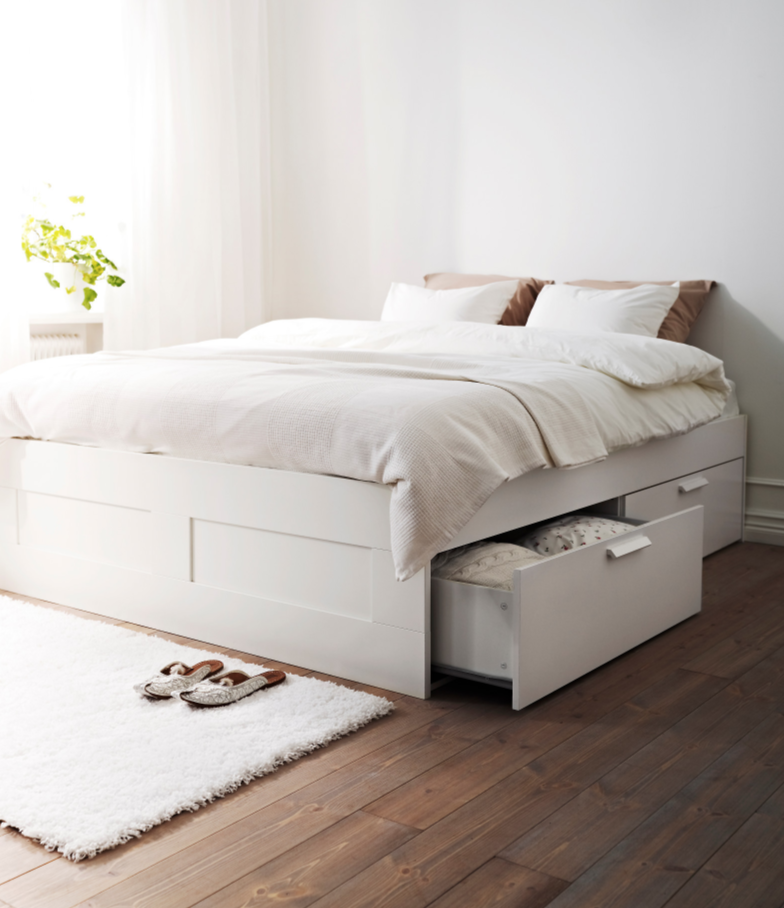 4) Under-the-bed storage
Our designers had differing levels of enthusiasm on this method, but both agreed that it's real estate you can use. Starr is a full-on fan of maximizing the space, by enlisting a bed with built-in storage, like the IKEA bed above, or using under-the-bed storage boxes (many of which have wheels) for stashing things.
"If you have a queen or a full, the room under the bed is huge," she says.
She recommends keeping sheets, towels, off-season clothes, pillows, and extra blankets in this space. Morris, on the other hand, feels that in an ideal world, the space under the bed is free and clear "to keep air moving, whether you believe in feng shui or not."
However, she acknowledges that it's a good place to store things if you're tight on space. At the least, she advocates using the area "for linens rather than images of ex-lovers."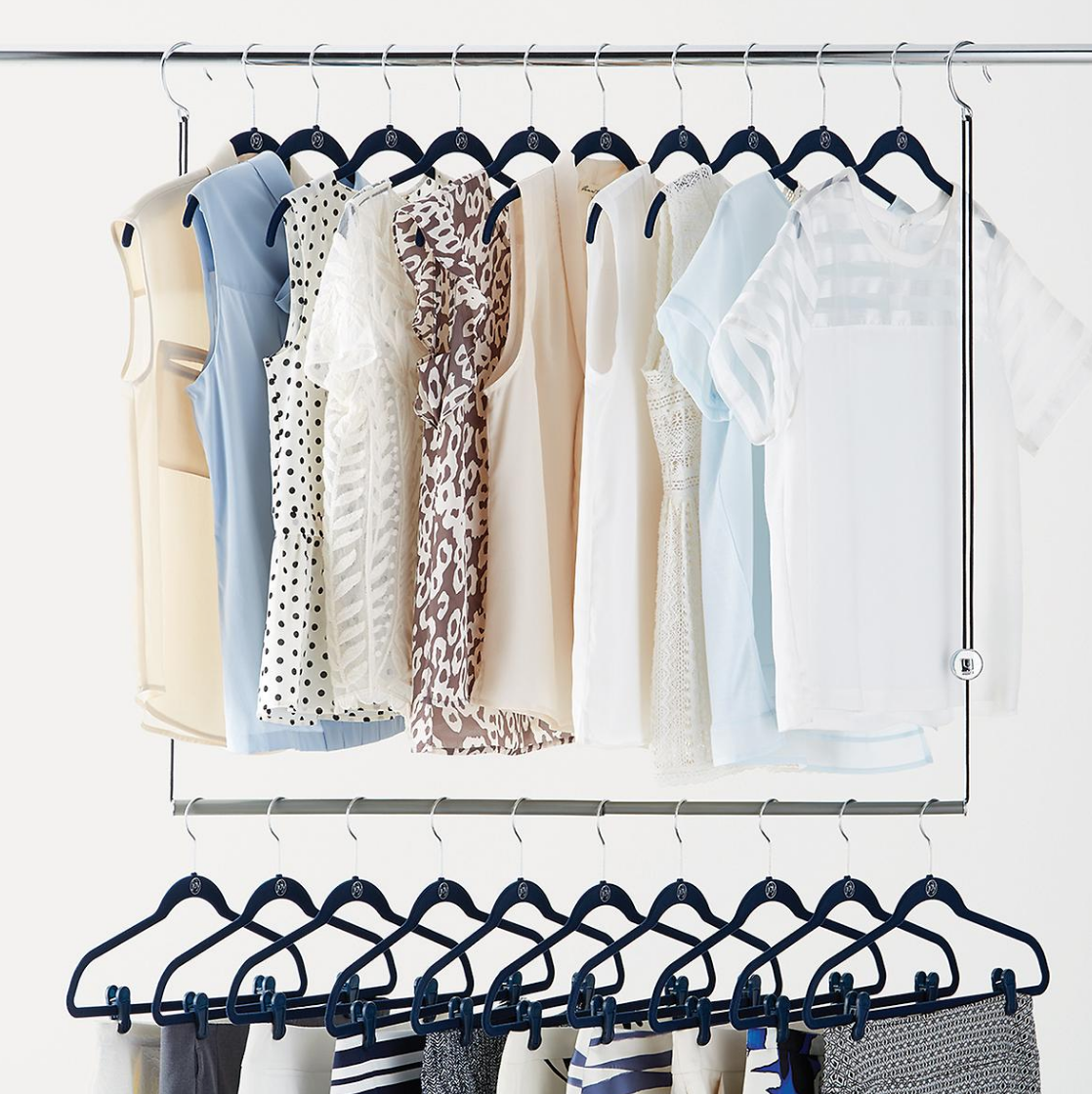 5) Closet helpers
If you have a closet in your bedroom and you're not maximizing the space in there, you're missing out on some key opportunities. Storage hacks (which have a the added benefit of being out of sight) include installing an additional bar, as shown above, or installing a shelf to stash off-season clothes and the like. The inside of a closet door can be enlisted to do some heavy lifting as well. Solutions include a simple set of hooks (for towels, robes, etc.) fancy jewelry organizers, or, a low-budget, maximum impact option of inexpensive multi-compartment bags often used to wrangle shoes.
"You can put anything in them," Starr says. 
Brick Underground articles occasionally include the expertise of, or information about, advertising partners when relevant to the story. We will never promote an advertiser's product without making the relationship clear to our readers.