Renovation
The must-have items for your renovation are not readily available. Here's what Bolster recommends
Expect to wait 12+ months for luxury kitchen appliances from brands like Sub-Zero
Plumbing fixtures can have delays of two-to-six-plus months, depending on the manufacturer
New York City owners who have undertaken renovations in the past two years know all too well that lead times can make or break your renovation timeline. Long lead times, or delays in the amount of time it takes for owners to receive an order of furniture, fixtures, and equipment, are the result of supply chain disruptions. But with the right team and planning in place, owners have a decent amount of control over the timing of their lead times. 
Bolster, a data-driven design-build firm in NYC that delivers a unique, risk-free renovation experience, understands this first-hand. 
"The items with long lead times varied depending on the pinches that the supply chain has had over the 2020-to 2022 period," says Anna Karp, CEO and co-founder of Bolster. "Notably, luxury appliances were in the news, but less-discussed items were simpler products such as tiles or plumbing fixtures." 
The items that Bolster has seen delayed or extended most often are the following: 
Appliances (12+ months for high-end brands like Sub-Zero)

Plumbing fixtures (two-to-six-plus months, depending on the manufacturer) 

HVAC components (particularly anything custom-made, as they are in short supply) 

Items that require multiple parts and assembly  

Tiles

Why are lead times important? 
Understanding lead times is important because each item with a long lead time poses a different operational complexity and impacts the project's critical path items. 
In construction, critical path items are the ones that prevent a project from making real progress if they are not addressed properly and at the right time. 
"A 'critical path' item means that it is a necessary part of the scope of work, which others depend on for its completion," says Jeronimo Aguilar-Gutierrez, Bolster's executive vice president. "For example, before an electrical outlet is functional, it requires the wiring to be laid and connected to the panel, and the wall itself to be framed, and the sheetrock installed. The outlet won't have power if the walls are up before the wiring is done." 
Being flexible here is important. While it may be a pain to wait for a luxury refrigerator to arrive, it is possible to have a temporary one in place while you wait for the appliance of you dreams—in fact, this is a route that some Bolster owners have chosen to take. Other items, like tiles, are easily interchangeable. But some items can pose a bigger challenge. 
"The lesser-known rough-ins can pose a big operational challenge: they are the pieces that are more functional than pretty and go "behind the wall,'" Anna says. "And when rough-ins for specific plumbing fixtures are in short supply, a project can get very delayed. A substitution requires a bigger undertaking than simply changing a tile design, as fixtures are usually integral to a bathroom or kitchen aesthetic and also have functional peculiarities." 
When critical path items have long lead times that aren't addressed, it can lead to major delays and costly solutions for homeowners. 
"I have heard many stories of HVAC unit replacements and subcontractors working to find like-for-like replacements in remote states, therefore paying insanely high mailing and shipping costs to meet deadlines," Anna says. 
What owners can do to manage lead times 
First, it's important to recognize that some things will not be in your control, or your team's control. With that in mind, here are a few helpful tips for managing lead times in your renovation: 
Make decisions early 
Homeowners working with a reputable design-build firm should do their homeowner to make all decisions in advance—this way, their team will be able to procure all the items by planning and integrating long lead times into their design and build process. 
"Procuring as early as possible to secure selections will de-risk the project delivery, in addition to helping lock in prices against inflationary surges," Jeronimo says. "If you missed that option, change your selection to an in-stock product sourced locally."
Anna advises homeowners to think of decision-making as a critical path item. 
"Homeowners are often not aware that not making a decision on a design item can throw a schedule overboard," she says. "This is because construction does not necessarily follow a linear path—it follows a sum of linear paths that interconnect. Think of the NYC subway lines: If Times Square is closed, it creates havoc for the entire system!" 
…but stay flexible
"Decision-making should be nimble. If a homeowners' team suggests a change, homeowners should be ready to look at options," Anna says. "Sometimes we think that we may be married to an item which could actually be interchangeable and benefit us in the long run."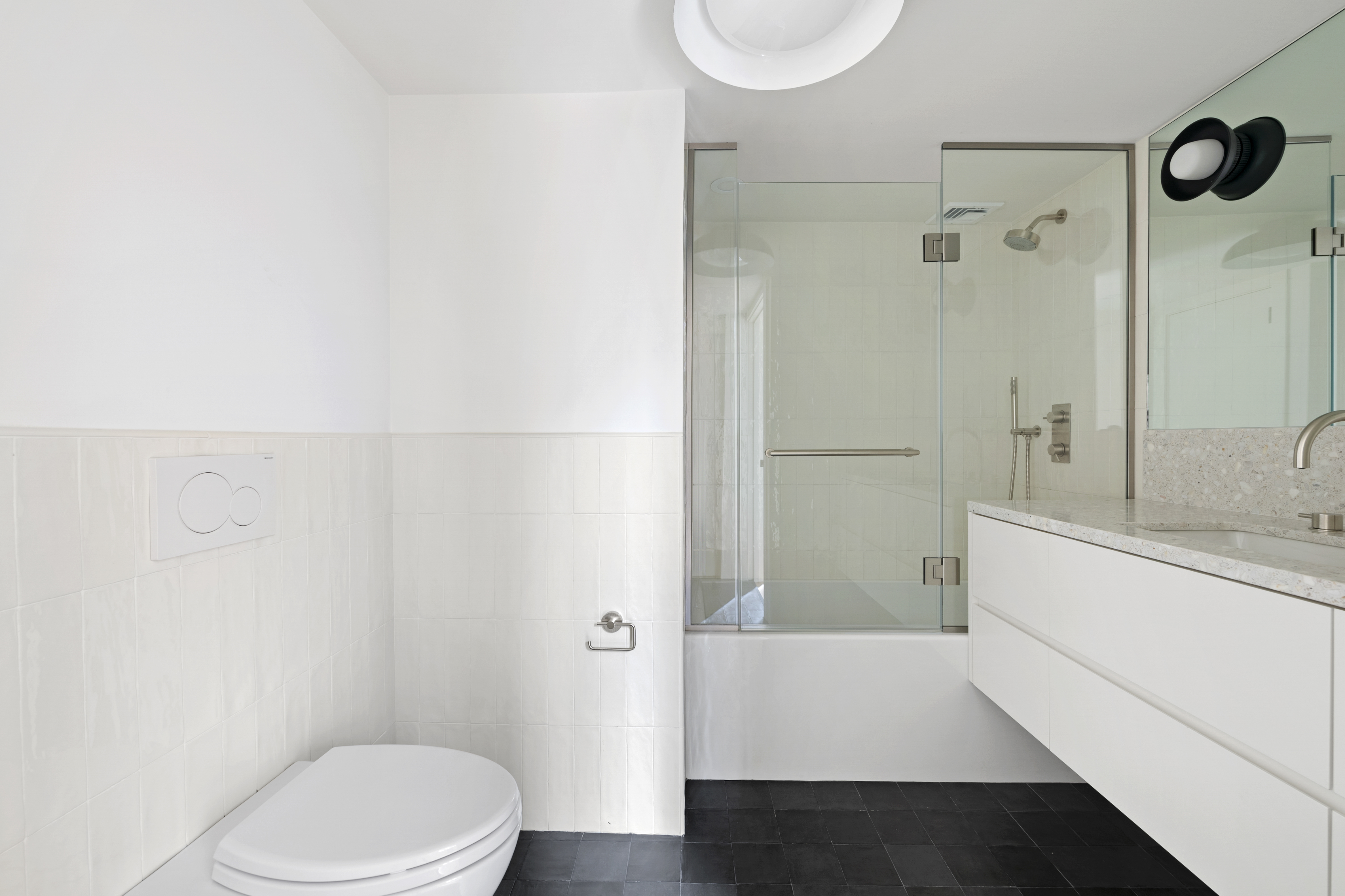 Choose suppliers wisely 
Work with reputable suppliers and known entities. Economies of scale apply in construction: larger design-build firms can snag better warehousing deals as well as priority orders. While homeowners are usually focused on trade pricing, another aspect to consider is reliability: Firms with influence are usually able to get fringe benefits from their vendors. 
Your team is everything 
Long lead times require excellent project management. An 'A-team' should be able to navigate all curveballs, especially as this skill would have been strengthened during the challenges of 2020, which saw the biggest supply chain problems the industry is likely to see for a while. 
When you're in the process of engaging a design-build firm, be sure to ask how they plan their schedules and what their procurement strategy is. A good team will live by a detailed schedule and be able to accurately plan for and predict ordering and lead times based on critical path items.  Lastly, a good team can also make recommendations as to alternative options or solutions for your furniture, fixtures, and equipment.
Be patient
While homeowners may be dreaming of having their beautiful flush doors and these may be a very long lead item, so they may have to live with a temporary door knowing that the real deal will arrive…eventually.  
Anna's last piece of advice: "Breathe! We are all in this together. Homeowners should know it is all worth it because their home will look amazing and they will enjoy it for years to come."
---
The Bolster Smart Renovation Zero-Risk Guarantee
How can a design-build firm guarantee a Zero-Risk renovation?

Bolster has pioneered Smart Renovation. We apply quantitative analysis along with our proprietary technology solution to identify and quantify the performance risk on every renovation project. The result is a personalized strategic approach to each renovation that allows us to absorb 100 percent of the homeowner's risk. Your home will be beautifully designed, and delivered on-time and on-budget. That is our guarantee.

Smart Renovation & Zero-Risk means that Homeowners are now free to dream.

To start your major home renovation project visit bolster.us.
The Bolster Promise video
Brick Underground articles occasionally include the expertise of, or information about, advertising partners when relevant to the story. We will never promote an advertiser's product without making the relationship clear to our readers.