Renovation
5 home renovation projects you should never DIY according to Bolster
Most condo and co-ops require you to use licensed professionals
DIY work done badly may cost you to fix and hurt resale value
Do-it-yourself projects, or DIY, can be a fun and cost-effective way to refresh your home—but some things are best left to the professionals. 
Many people think they can save money but fail to consider the skill level and time commitment required. It's important to be realistic about your abilities and tolerance for risk. You may decide it's not worth an unfavorable aesthetic result, or things going wrong in the future, or simply the amount of time to complete your project is enough to hire a professional to ensure it turns out exactly how you envisioned. 
Bolster, a data-driven design-build firm in New York City, understands this first-hand. 
"Renovations are complex, and your home is where you spend most of your time. To me, it's illogical to try to find a cheaper or 'DIY solution,'" says Anna Karp, CEO and co-founder of Bolster. "Homeowners looking to fast-track a project could end up damaging their property and having to call in the experts—thus spending more money—to save them from what they've done." 
Anna recommends thinking about future resale value before you DIY, as it's apparent during inspections how much professional, quality work has been invested in a home over time. Below are DIY dos and don'ts from the team at Bolster.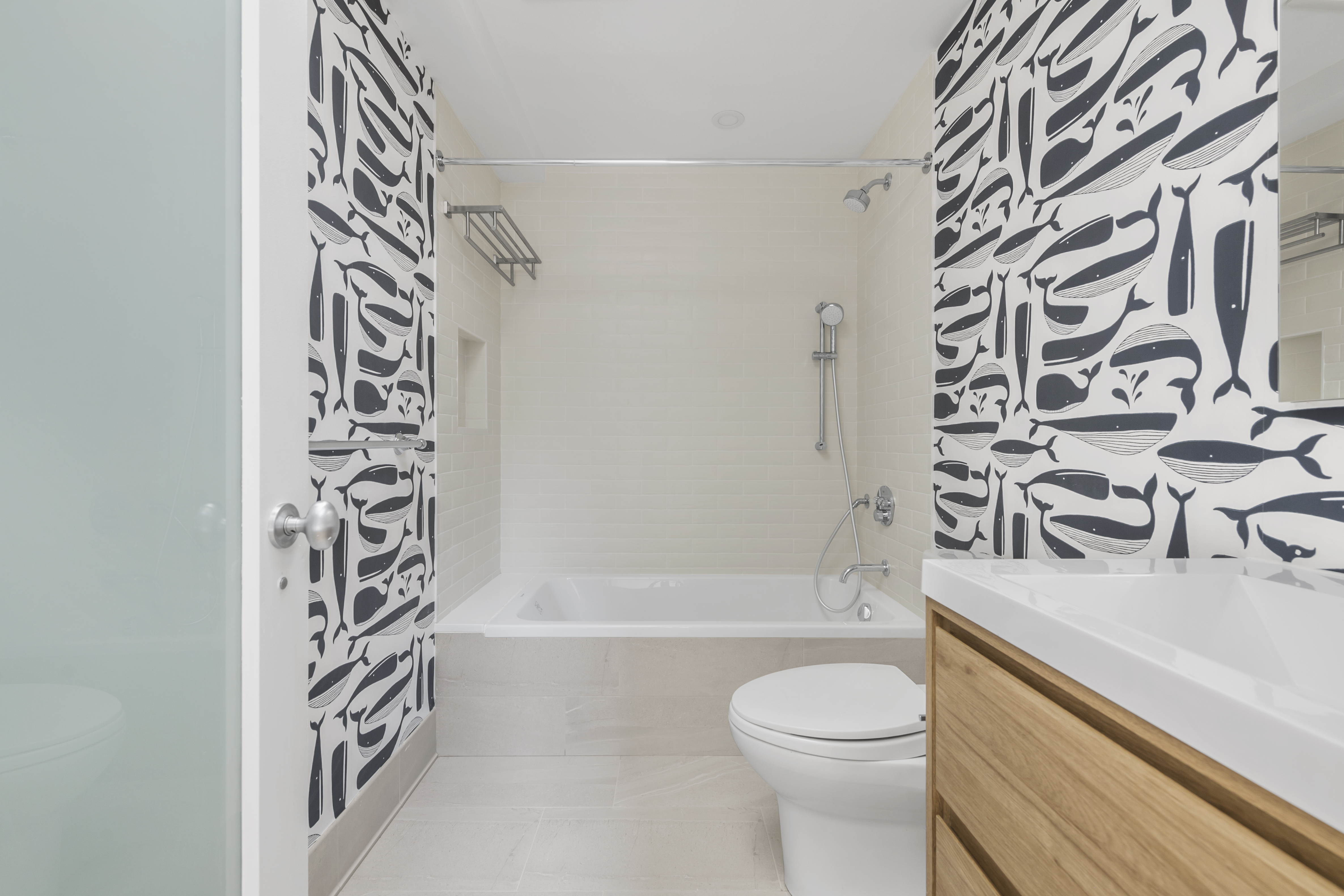 5 renovation projects you should never attempt yourself 
Co-ops and condos require licensed professionals to do even small jobs—so anything outside of cosmetic updates is a no-go if you're living in a condo or co-op apartment building.
1. Plumbing Plumbing is skilled work that requires proper installation, so unless you're a plumber, don't attempt to DIY. Improper plumbing installation can lead to big problems down the road, for you and potentially your neighbors—damage which you could be held liable. In NYC, it may not even be possible to do plumbing yourself, as many co-op and condo buildings have rules about what you can and cannot do yourself. 
2. Electrical It's simple enough to replace a light fixture, but for bigger electrical jobs, call in the experts. Improper wiring can lead to non-functional lights and outlets at best, and fires at worst. Many New Yorkers are moving to all-electrical systems (from gas), so there are plenty of professionals out there who can help you make the switch (pun intended). Curious to know how to tell when it's time to replace your electrical system? Constantly having to re-set your breaker is a telltale sign, as well as lights that dim when you turn on other appliances.
3. Window replacement In addition to the fact that many windows in NYC are very old and could contain asbestos, the improper installation of windows could end up costing you more. If the seal isn't tight enough, your home's insulation will likely be impacted. In addition, in NYC many buildings and brownstones are regulated by the Landmarks Preservation Commission and would have to be replaced with the same type. 
4. Wallpaper It may seem simple, but hanging wallpaper is a tedious process. You will likely need to prime the walls, which could involve stripping old wallpaper, as well as potentially removing outlet covers and working around windows, millwork, or tricky corners and dimensions. The right installer will have the proper tools, equipment, and training to ensure that your wallpaper looks its best and lasts. Unless you're doing a pre-pasted wallpaper, leave this to the pros. 
5. Flooring Similar to installing wallpaper, there is usually a large amount of prep work required before you install new flooring, such as tearing out old vinyl, linoleum, or carpeting. Additionally, flooring installation requires the use of construction tools, a knowledge of other flooring components—such as subflooring and joists—and how to check for safety issues like mold and water damage. The right expert can help you color-match existing flooring and make the right selections to ensure longevity.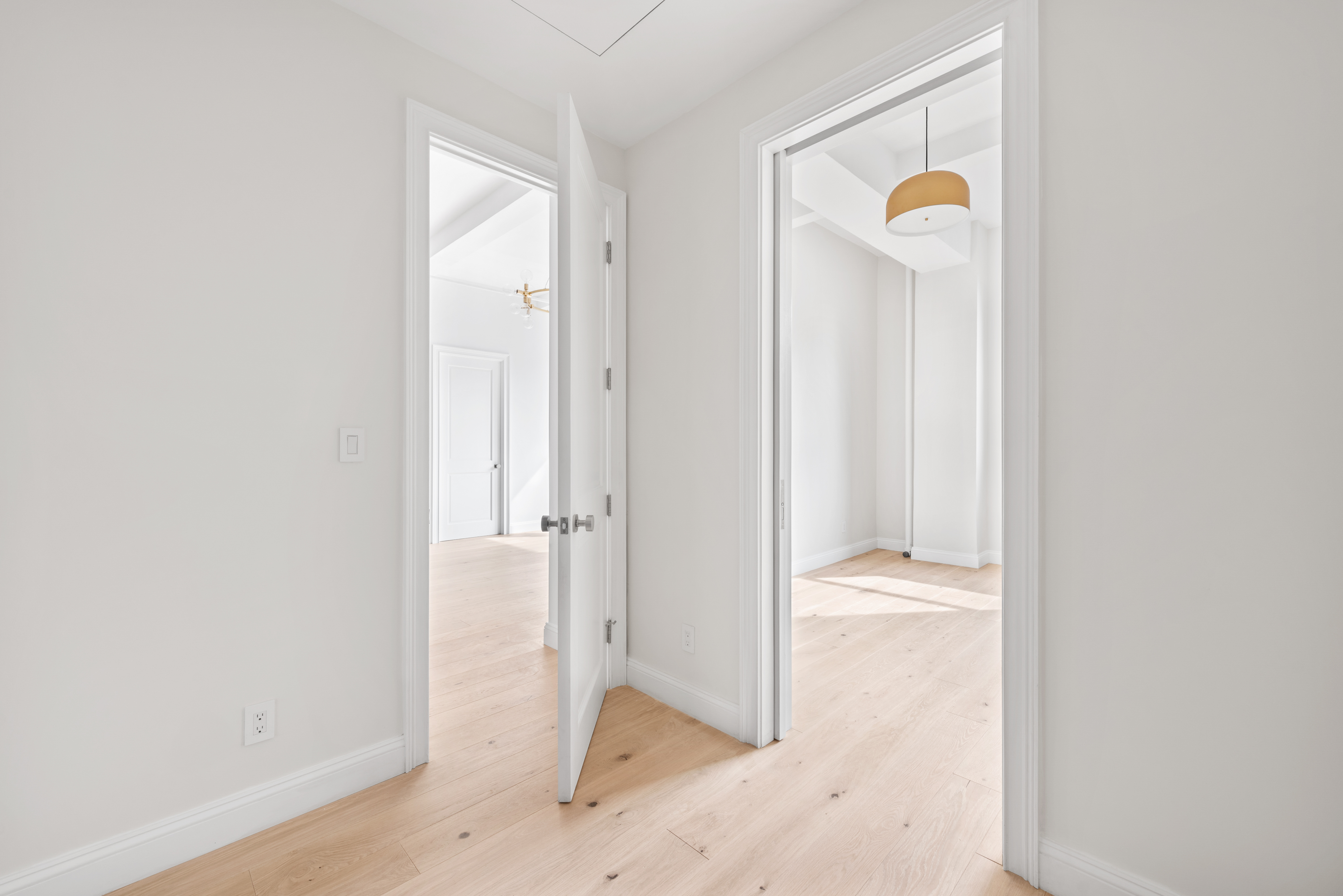 Three projects that are probably safe to DIY 
1. Painting If your walls are in good shape, all you need are supplies, like a roller, paintbrush, drop cloth, painter's tape, and a good priming paint. You can also paint kitchen or bathroom cabinets which is an easy way to refresh your space. 
2. Wall décor Install a shelf, artwork, or mirror—just make sure you invest in a stud finder. In old NYC buildings and brownstones, you never know what's behind the walls—and you want to make sure that whatever you put there, stays there. 
3. Create a home office Make creative use of extra space if you're working from home and carve out a dedicated space for a home office. It will go a long way in improving your focus and all you need to do is find the room or nook to do it. Bolster homeowners have found room in odd small rooms, basements, unused corners, and even repurposed closets. 
---
The Bolster Smart Renovation Zero-Risk Guarantee
How can a design-build firm guarantee a Zero-Risk renovation?

Bolster has pioneered Smart Renovation. We apply quantitative analysis along with our proprietary technology solution to identify and quantify the performance risk on every renovation project. The result is a personalized strategic approach to each renovation that allows us to absorb 100 percent of the homeowner's risk. Your home will be beautifully designed, and delivered on-time and on-budget. That is our guarantee.

Smart Renovation & Zero-Risk means that Homeowners are now free to dream.

To start your major home renovation project visit bolster.us.
The Bolster Promise video
Brick Underground articles occasionally include the expertise of, or information about, advertising partners when relevant to the story. We will never promote an advertiser's product without making the relationship clear to our readers.