Anyone else getting a Hansel and Gretel vibe from this $599,000 three-bedroom, three-bath house in Rhinebeck, New York? The stone walls, for starters, give it an otherworldly vibe, as do the ceiling beams and unusually shaped windows. It also has a fireplace and a screened-in porch, as well as radiant heat flooring.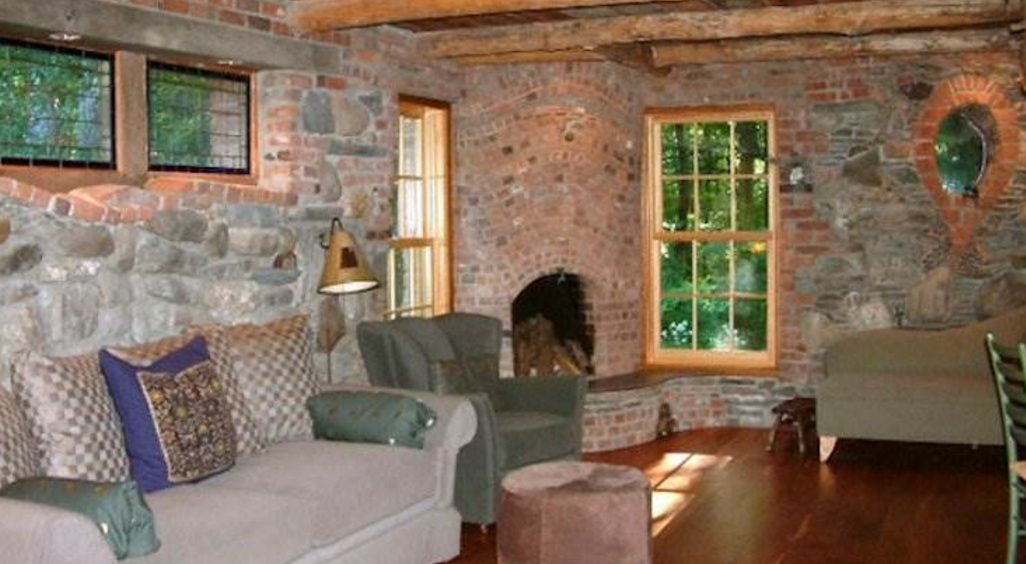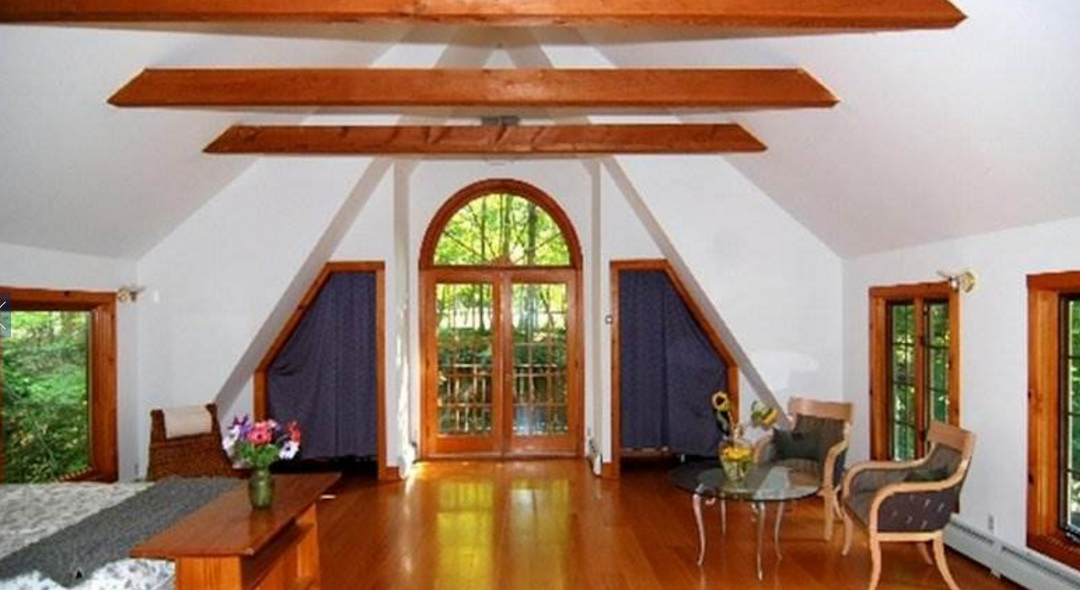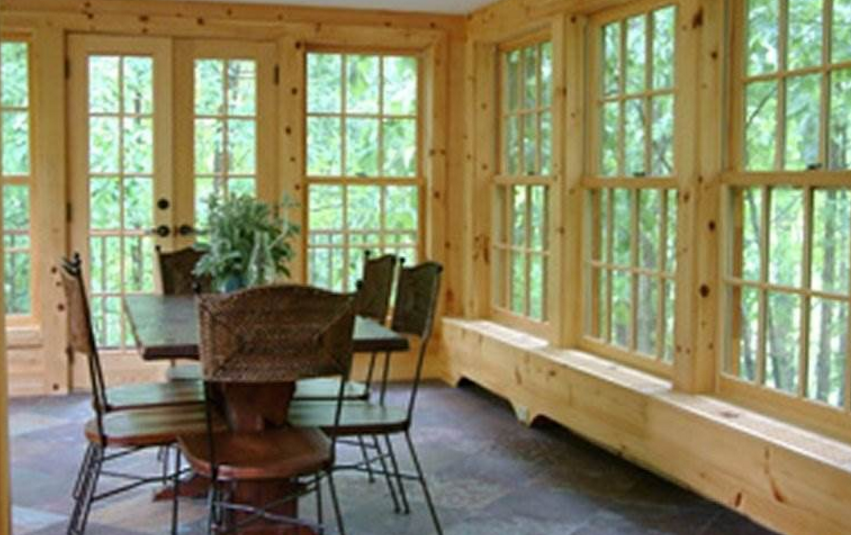 The truly unique stone house was totally rebuilt in 2004, acording to the listing. It's also just 10 minutes to Rhinebeck Village, a popular Dutchess Country town with lots of restaurants and shops that's about 90 minutes by Amtrak and about two hours by car from the city, and always popular with weekenders who spend the week in New York City. The village and the town of Rhinebeck have hundreds of buildings and sites listed on the National Register of Historic Places, including a stretch of riverfront mansions known as the Hudson River Historic District.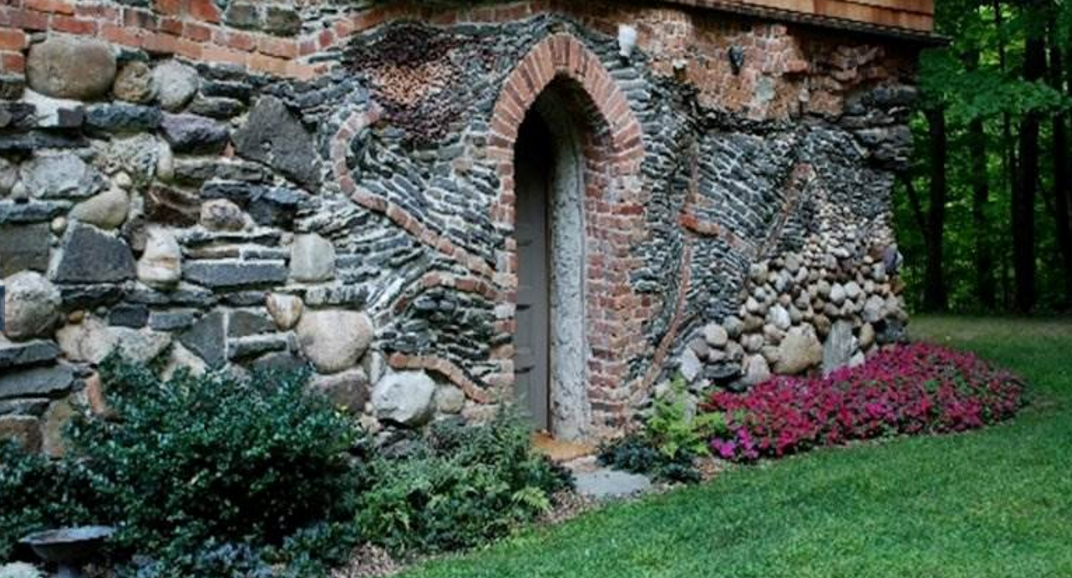 The house's two-car detached garage lends a "beautiful second story space for artists, houseguests or extended family as it has a full bath, kitchen & laundry facilities," according to the listing.
Overall, it seems like the perfect getaway home for the spring (if it ever comes) and summer, and perfect for cozying up in the fall and winter. Just beware of any witches that tempt you with sweets.