Summer Shake-Up
Looking for a relaxed getaway with no "scene" to speak of? Connecticut's Litchfield County awaits
For those looking for farmhouses and wide open spaces, Connecticut's Litchfield County is just about as good as it gets. In fact, back in the 1980s, the New York Times was the first to proclaim this somewhat sleepy area  "country chic,"  reporting that former Hampton-ites were leaving their more swanky second home spot for this much more low-key one. Stephen Drezen, a longtime Litchfield County resident and broker with William Pitt Sotheby's International Realty, said that article helped bring a lot of second-home buyers to the area. And they've continued coming for decades. 
Now you have a comparatively upscale area that still manages to feel authentically country, without the long waits for restaurant reservations or see-and-be-seen hotspots.
The towns of Litchfield County include Litchfield ("Orange is the New Black" fans may wonder if there's a real Litchfield prison — there isn't), Canaan, Morris, Goshen, Washington, Roxbury, Warren, Kent, New Preston, Sharon, Salisbury, and more (for a full list read here.).
While there are some quality restaurants and small shops, and the towns see their populations more than double in the summertime, "it's quiet and laid back and that's what people like about it," says Drezen.
Getting there
Litchfield County is about two hours, or just under 100 miles, from Manhattan by car. It's just about half way between New York City and Boston. If you choose to go the public transportation route, your closest stop is Wassaic, on the Metro-North. It's about a 30-minute drive from there to the towns of Litchfield County.
What to do
Drezen stresses the fact that people who come to Litchfield for their second homes or for vacations, usually do it because they want to relax at home and on their property. There are several cultural draws and some yearly festivals, but most people in Litchfield County visit those as the exception rather than the rule. Instead, most days, says Drezen, are spent by the area's many lakes and in the great outdoors. 
In fact, the area's lakes — and kayaking and fishing on them — are the big draws come summertime. Some are private and some are public; the largest of all is Bantam Lake.
For kids, Action Wildlife in Goshen has a drive-through safari and a petting zoo where children can also feed baby goats and sheep. 
And every year, the calendar is chock full of events that draw visitors. There's the Wild West-style Goshen Stampede in June, and the Connecticut Wine Festival in July. And at the beginning of August, the Litchfield Jazz Festival is a big draw for music lovers. Closing out the summer, every Labor Day weekend marks the annual agricultural-style Goshen Fair.  
There's also the Warner Theater in Torrington for plays, concerts and big-name acts.
Litchfield County has always attracted artists, says Drezen, and as such there are several galleries in which to see art, like Danielle Mailer, from the artist and daughter of late author Norman Mailer, in Goshen.
When it comes to restaurants, there's everything from the classic small-town style pizza shops to more upscale eateries, like Arethusa Al Tavolo in Bantam, which sources much of its products from Arethusa Dairy Farm, a farm revived by George Malkemus and Anthony Yurgaitis, owners of Manolo Blahnik USA. (The farm is open for visits on Saturday afternoons.) There's also an Arethusa ice cream shop across the street that's worth visiting after a meal, or for a trip of its own. And thanks to the Manolo Blahnik connection, every other August, the small town of Bantam hosts a massive sale of Manolo Blahniks. Stilleto lovers take note. 
If you're looking for drinks—and bar food to accompany them—you may want to check out two of Litchfield's pubs: The Village, which offers lots of wines by the glass, and @the corner, which specializes in craft beers.
What you'll find to rent and buy
Houses in the area range from farmhouses to contemporaries, with everything in between, says Drezen. Most don't have pools, he says.
Drezen's company handles both rentals and sales, though rentals for less than a month tend to be found mostly on sites like VRBO. (We rented a large four-bedroom house with friends on the lake in Goshen via VRBO, and while it wasn't cheap, about $500 a night, it was ideal for anyone who loves kayaking.)
If you're looking to rent for the whole summer, expect to pay $12,000 to $100,000, says Drezen. Those in the $12,000 range tend to be smaller, older and not walking distance from the water. Large farms with updated homes and water access will likely be more toward the six-digit end (though those are rare, and you're more likely to find the majority somewhere in between). Perhaps unsurprisingly, Drezen says rentals on the water get snapped up first. There are inn and bed- and-breakfast options, too, like Mary Stuart House in Goshen, Winvian Farm (pictured below) in Litchfield Hills and The Mayflower Inn and Spa in Washington.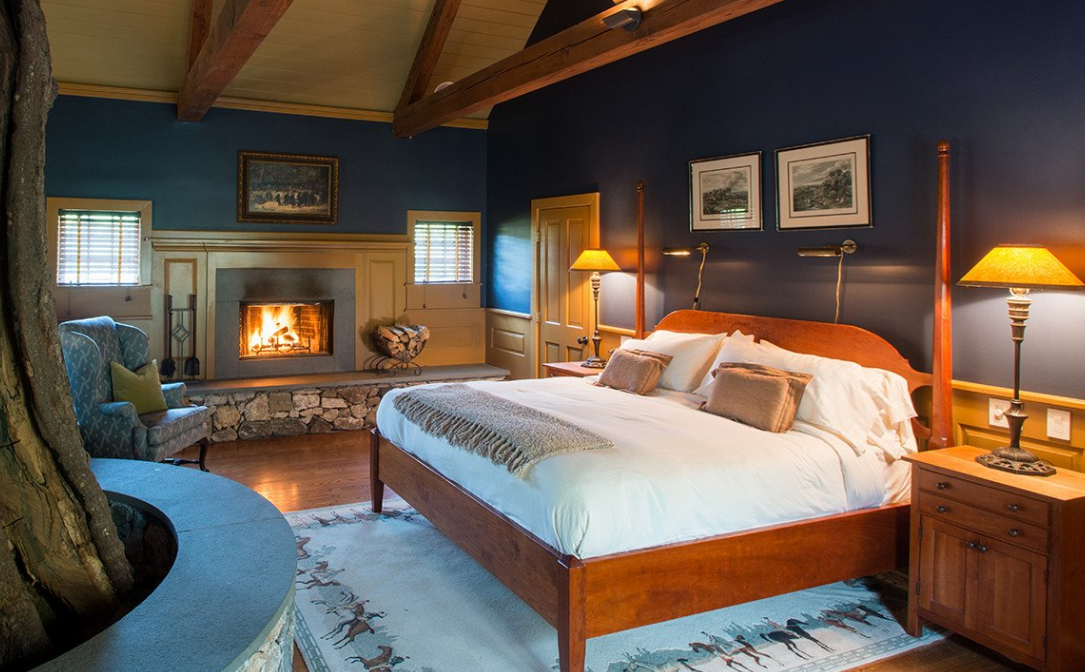 While it's true that Litchfield County is no Sag Harbor, there are plenty of multimillion dollar properties should you be in the market for that sort of thing. (Tennis superstar Ivan Lindel has owned properties in the over $20 million range there for years and Drezen says there are some high-tech bigwigs who come to the area because "they can hide out. There's no celebrity-ism.") But homes, in general range from around $300,000 well into the multimillions. Below, three houses currently for sale in the area: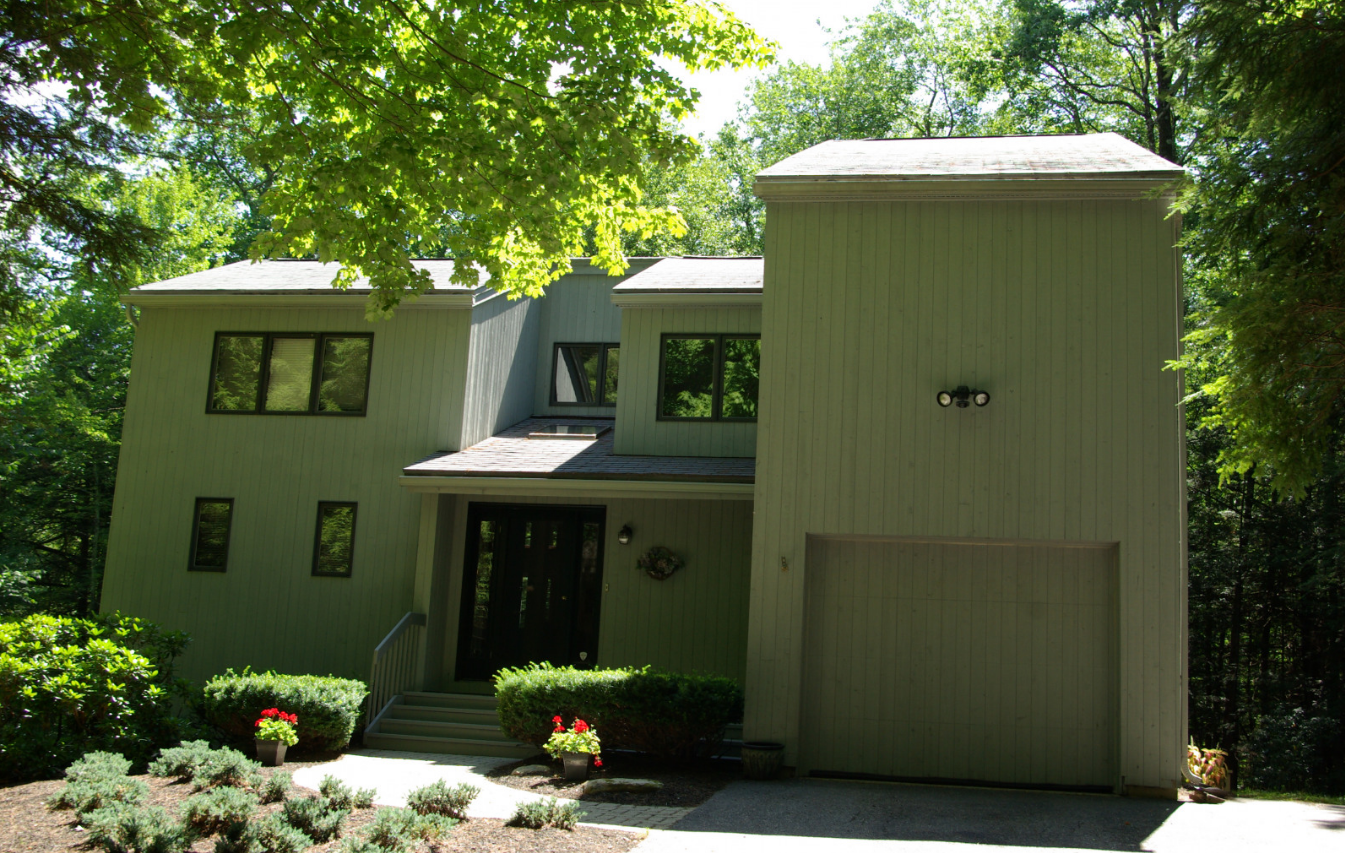 This $379,000 three-bedroom contemporary-style house in Goshen is part of Woodridge Lake, a private lake community set on 1,320 acres, with a beach, clubhouse and country club access.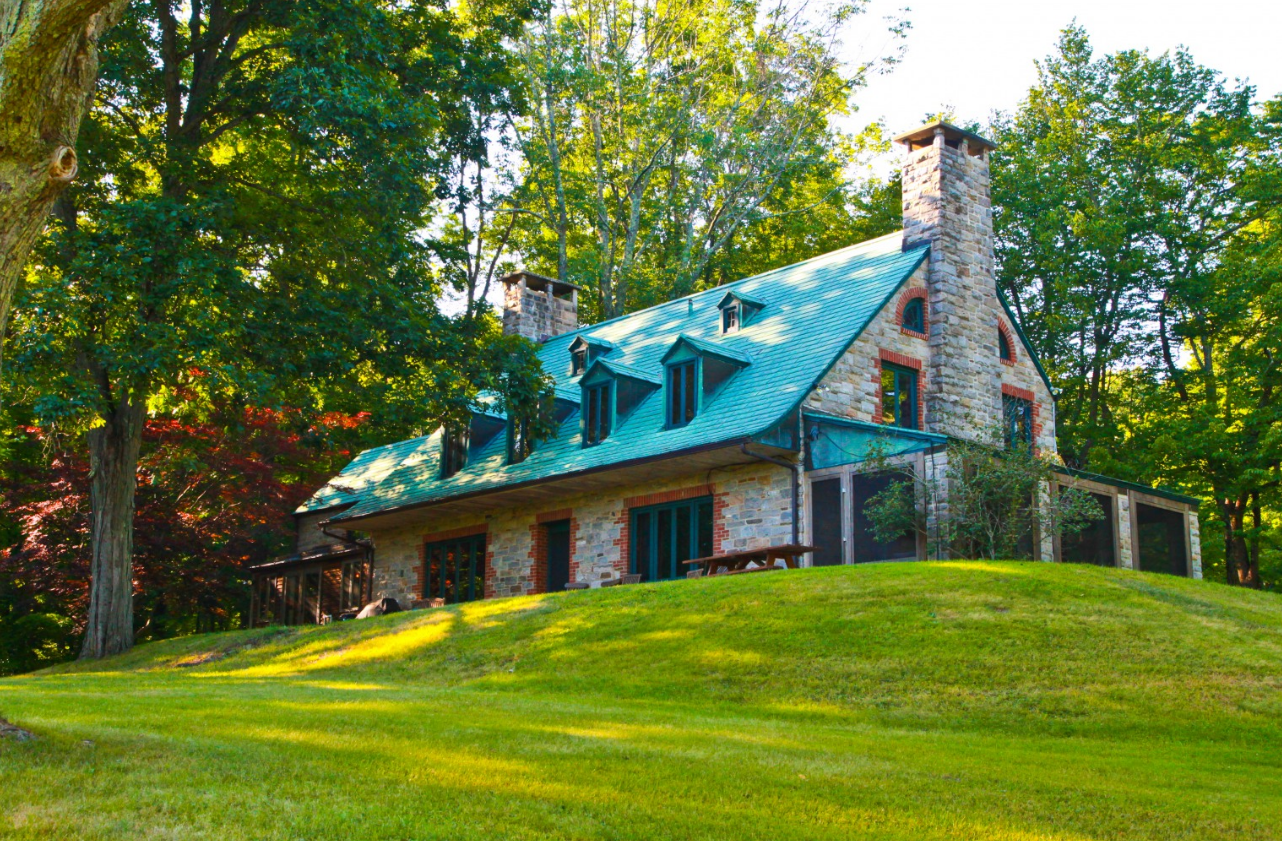 This stone house, built in 1922, has five bedrooms and is asking $899,000. It sits on over 45 acres in New Hartford, so there's plenty of room to roam.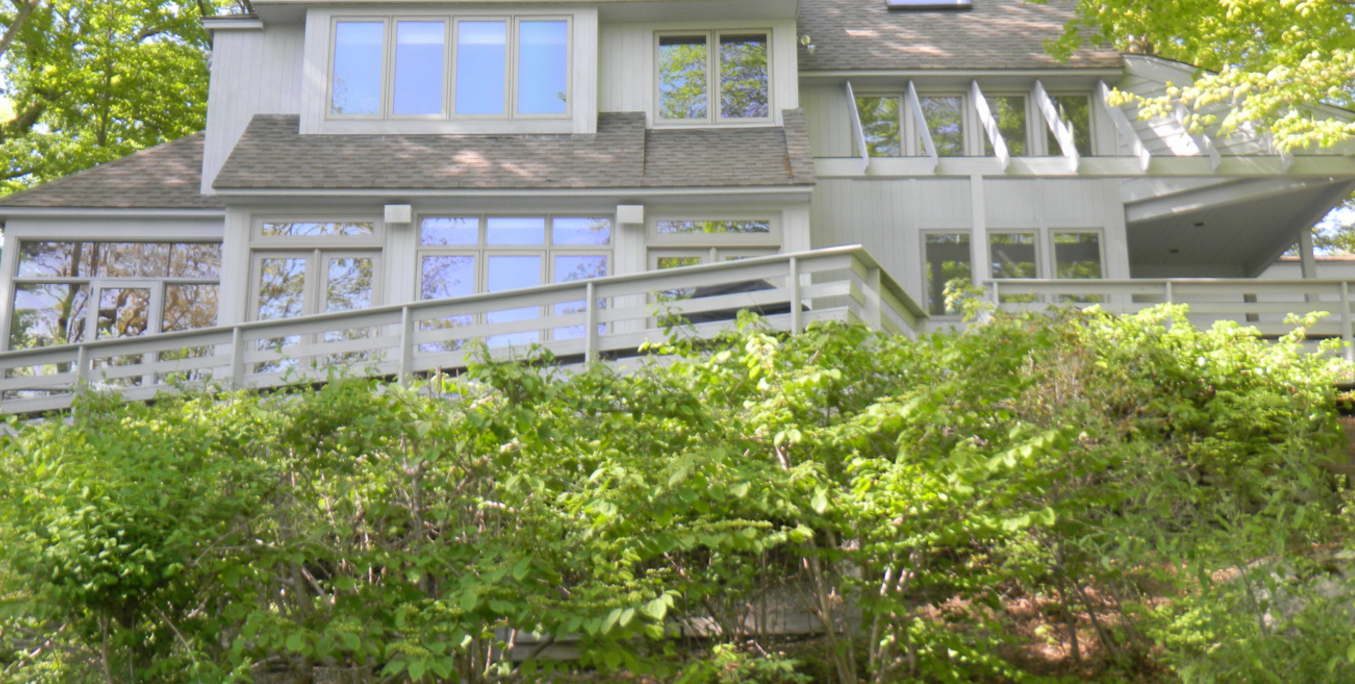 If lakefront living is your dream, this $1.29 million four-bedroom house in Goshen may be just what you need. It's contemporary style and feels hidden amongst the trees.
Brick Underground articles occasionally include the expertise of, or information about, advertising partners when relevant to the story. We will never promote an advertiser's product without making the relationship clear to our readers.