You've heard of glamping right? Well this upscale cabin takes that idea to a new (more permanent) level.
Hudson Woods, a turn-key development of sustainable luxe cabins in upstate New York, was created about two years ago with design-savvy urban professionals looking for a weekend getaway in mind. There are 26 homes on 131 acres of land in Ulster County, and Lot 18, which is on 3.7 acres and can hold a two or three-bedroom house, is now available. The1,000-square-foot two-bedroom (renderings and floorplans of that are above) is $595,000 and the two-story 2,800-square-foot three-bedroom for $795,000 (floorplans below).
While the homes are pricey for the area (other, obviously older, houses of similar sizes cost much less on average, according to Trulia), there are perks to going this route for vacation getaways: Everything is customizable and you're working with one company directly (no brokers, no sellers, and a simplified construction project, too). Buyers have a single point of contact throughout the process, which should help you avoid some of the headaches usually associated with constructing a home from scratch. Also, the houses get a decent amount of acreage.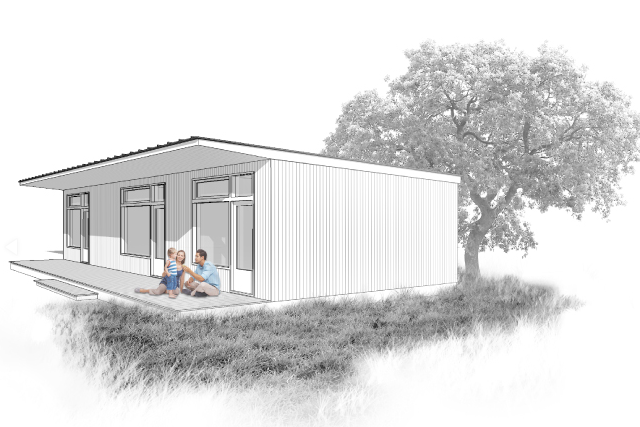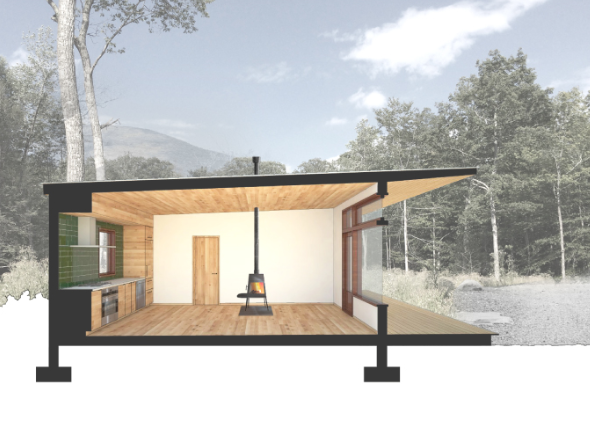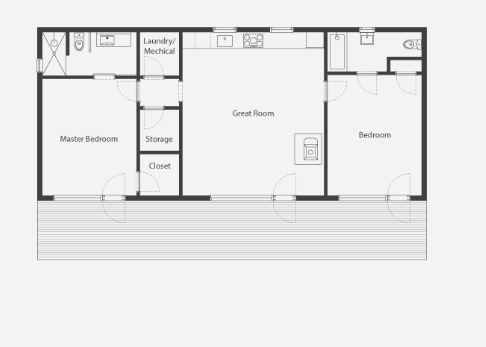 If you have a bit more money squirreled away for a second home, you can have a pool constructed (for $195,000 extra to be exact), and a guest house (for an extra $285,000).There are a lot of other extras, too, like high-end fridges, outdoor kitchens, and more.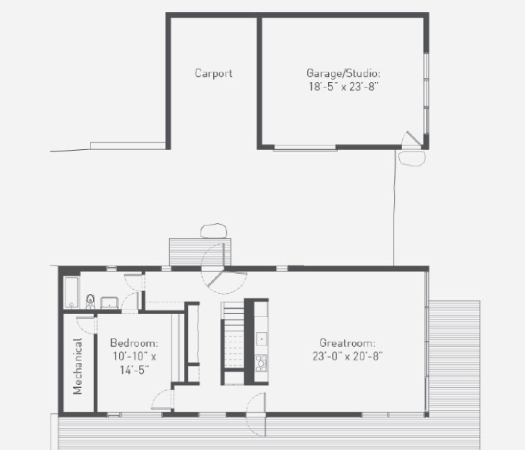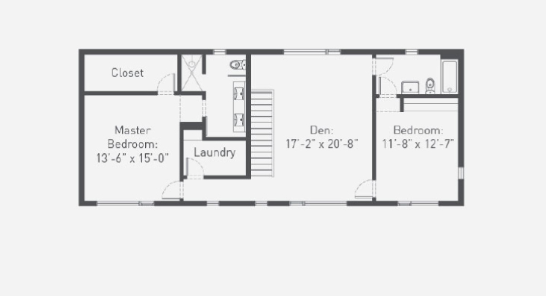 The house (or land as the case may be at the moment) is just under two hours from Manhattan, and not far from the charming towns of Kingston, Hudson, and Poughkeepsie as well as lots of ski mountains and Lake Minnewaska.
To see how a Hudson Woods house is constructed, check out the video below:

Hudson Woods Construction Time Lapse from Hudson Woods on Vimeo.
Plus, here are some more photos of already-completed homes for your real estate porn perusal: