Ask a Closing Lawyer
Is it a good idea to consult a lawyer before finalizing a deal sheet to buy or sell a condo, co-op, or home?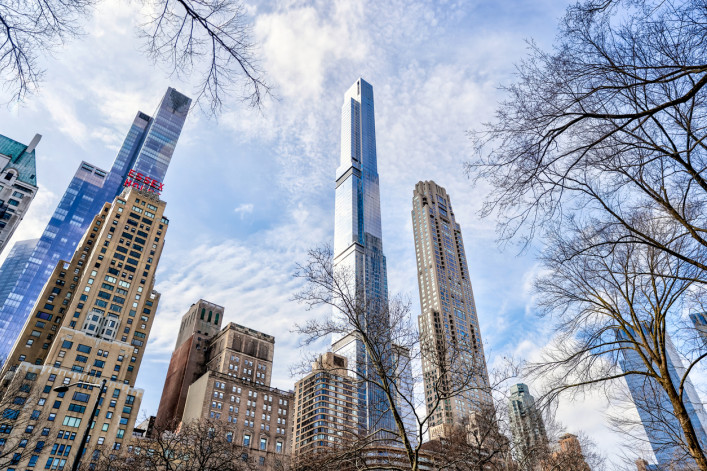 Is it a good idea to consult a lawyer before finalizing a deal sheet to buy or sell a condo, co-op, or home? Are those terms negotiable in the contract of sale after the deal sheet is finalized?
Typically, buyers and sellers reach out to an attorney just after they have finalized a deal sheet. The deal sheet is a document that outlines some of the key terms of the sale. As discussed below, conferring with an attorney before the deal sheet is finalized may lead to a smoother contracting phase and better help you with your deal.
Given the robust New York City sales market, consulting with an attorney before finalizing a deal sheet can be advantageous for both buyers and sellers. An experienced real estate attorney can provide you guidance, at a critical juncture, to make an informed decision as to what terms should be included in the deal sheet and the implications it may have on future negotiations of the contract of sale, according to James Woods, Esq., managing partner at Woods Lonergan PLLC, a Manhattan-based law firm that concentrates on real estate and in particular, buyers, sellers, and cooperative representation.
While the deal sheet may be a non-binding document, it sets the parties' expectations and trajectory for the contract negotiations. Discussing and including important details in the deal sheet at the outset usually leads to a smoother, faster and hopefully less expensive buying process, Woods says.
In most cases, the purchase price is the first item negotiated and agreed upon before a deal sheet is prepared, however, there are other aspects of the deal that the parties should consider before finalizing the terms. For example, the seller may want (or need) to stay in the apartment for a period of time after closing. 
It is good to raise and resolve this early in the process, as the other party may be more willing to yield on that point. If it gets raised for the first time during the contract phase, it may come as a surprise or perhaps lead to a deal falling apart. Another item that should be included in the deal sheet is whether or not certain items in the apartment are included in the sale, for example, unique light fixtures, such as chandeliers or expensive window treatments. 
Pro Tip:
The real estate attorneys at Woods Lonergan have decades of experience successfully representing buyers and sellers in every type of transaction: co-ops, condos, brownstones, new construction, pieds-a-terre, apartment combinations, investment sales, buying for children or on behalf of a trust and more. "Whatever the urgency and complexity of your situation, we mobilize quickly to guide you through every aspect of your purchase or sale, from home inspection to contract negotiations and closing," says James Woods. To learn more about Woods Lonergan or schedule a free 15 minute consultation, click here or call 212-684-2500.
Another area an attorney can advise a buyer on early in the sale process is financing: First-time buyers may need help determining the amount they are putting down if it is part of a financed deal which is generally included in the deal sheet. The down payment might vary depending on anticipated closing costs such as title insurance costs, condo/co-op fees, and other standard expenses. Your attorney from the start can help you understand contract contingencies and time frames associated with mortgaging the property. 
And first-time buyers may not be aware that most sellers strongly prefer no mortgage contingency, Woods says. Many buyers believe they need this layer of protection in case their financing doesn't come through, however, a mortgage contingency in the current seller's market may be the difference between getting the deal or not. Early on, an attorney can help you understand the risks associated with signing a contract with no mortgage contingency and you can make an informed decision on how to proceed. 
Consulting an attorney earlier in the process than is usual doesn't have to be an aggressive move or one that steps on a broker's toes, says Lauren Tobin, Esq., a real estate attorney at Woods Lonergan who specializes in the representation of buyers, sellers, and cooperative corporations. You can do so discreetly—behind the scenes, in an advisory capacity, she says.
Consider this point: Once you have agreed to a price, you tend to lose some of your leverage and it becomes harder to ask for concessions later in the process. Still, even though this may sound like common sense, it is not common practice. Consulting an attorney before completing a deal sheet is "not as common as it should be," Tobin says.
"Some things may not be discussed as part of the offer in an effort to seal the deal, but they may be important to the buyer," Tobin says. "For example, we recently worked with an individual purchasing a cooperative apartment in a building with a strict no-pet policy. She had a dog that she loved and did not want to buy the apartment if the co-op would not allow the dog to live there too." 
Many buyers might not think that this is something to discuss in advance with an attorney, but an attorney can advise on how to best handle this situation with the seller and how the contract can be modified to protect the buyer's interests. 
Don't assume that just because some furnishings are custom made and may not be suitable for another location, that they will remain in the house. Sometimes sellers have sentimental attachments to fixtures and want to take them. Buyers may be surprised by the furnishings that sellers want to take with them—for instance, a marble sink (true story). 
"We want our clients to have clear eyes before they fall in love with an apartment and make concessions they shouldn't have," Tobin says.
Here are some deal sheet items to discuss with your attorney:
Closing date If the buyer or seller has any requirements that would change the standard 60-90 days it takes to close a deal with financing, or 45-60 days for an all-cash deal.
Post-closing occupancy It's a good idea to address and hopefully iron out the details in advance if the seller wants to remain in the apartment after the sale.
The down payment percentage for financed deals In New York City, a 20 percent down payment is most common; although there are many that have a 10 percent down payment. These terms can still be negotiated in advance of contracting. 
Personal property and fixtures These are fixtures or furnishings the buyer is asking the seller to leave in the property, or alternatively, fixtures that would typically be included in a sale that the seller wants to take.
Renovations If there is work that needs to be done before the buyer takes possession. This is best addressed in advance of the deal sheet to avoid hiccups in contracting. 
Access to the property What if a buyer wants to hit the ground running with interior design or renovations after closing? The parties may agree that a buyer or buyer's agents have reasonable access to the property to inspect for the purpose of planning the post-closing work. 
Financing contingencies As discussed above, the buyer might want to confer with an attorney regarding whether the buyer will be taking out a loan and what type of contractual stipulations should attach to financing.
James Woods is a partner at Woods Lonergan PLLC, and Lauren K. Tobin and Andreas E. Christou are associates with the firm. Woods Lonergan PLLC  represents New York City buyers, sellers, cooperative corporations, landlords, tenants, contractors, developers, and management companies. To submit a question for this column, click here. For a free, 15-minute legal consultation, call 212-684-2500 or send an email.
Brick Underground articles occasionally include the expertise of, or information about, advertising partners when relevant to the story. We will never promote an advertiser's product without making the relationship clear to our readers.