New Yorkers are ever-inventive when it comes to finding ways to make the most of small spaces, which can often involve carving up existing rooms to create additional bedrooms, offices, or nurseries. In fact, several brokers recently told us that the use of pressurized walls—which can add value by creating more living and sleeping areas—is back on the rise in NYC.
As a result, many savvy brokers seize upon this desire to manipulate square footage by listing apartments as having "flexible" or "convertible layouts" to entice prospective buyers and renters. So what do these terms really mean—and how can you tell if a home is truly flexible? 
Barry Silverman, an agent with Halstead, says that the basic definition of a flexible layout is an apartment with room shapes that afford flexibility in terms of how they are used. In a stricter sense, an apartment is convertible when you're able to create an additional bedroom within it by putting up a new wall. 
It helps to know what the legal definition of a bedroom is in NYC. According to StreetEasy, a true bedroom must measure at least 80 square feet, have a ceiling height of at least eight feet (unless it's in a basement, in which case seven feet is the minimum), and include at least one window opening to the street, garden, yard, or court (air shafts don't count.) 
Jonathan Miller, president and CEO of appraisal firm Miller Samuel, dubs many flexible layout apartments "tweeners"—that is, a flexible two-bedroom is actually something in between a one- and two-bedroom.
"A one-bedroom with a dining alcove is not a two-bedroom. It's something less than a two-bedroom and something more than a one-bedroom," he explains. "It serves a function specific to the needs of the occupant, but it falls short of being the next bigger size, and that is reflected in the rental or purchase price."
A true flex, Silverman adds, means you can create a junior-bedroom or office and meet the legal requirements in terms of square footage and the presence of a window. However, many apartments listed as flexible fail to meet these standards, though many buyers may still use the separated space for sleeping. 
"[The phrase] 'flexible layout' is often used purely as a term of 'art' that describes a layout that gives you options within a room," Silverman says. "The term is often referring to decorating or furnishing. So one use of the term is pure puffery, while the other is definite and specific." 
But even when an apartment has a real flexible layout—and added bedrooms adhere to the legal definition—problems can still arise. Miller cites how NYU has established graduate housing in the Stuyvesant Town complex, installing new walls in many units to house more students. "The problem is, this is done on a large scale. The common areas—the elevators and stairs—are not built to handle many more occupants," Miller explains. "From a safety viewpoint, when every unit in the building has done that, then you have issues with egress in an emergency." 
Therefore, something to consider is not only whether a supposedly flexible layout actually fits the definition, but also whether the building it's in has the capacity for additional tenants.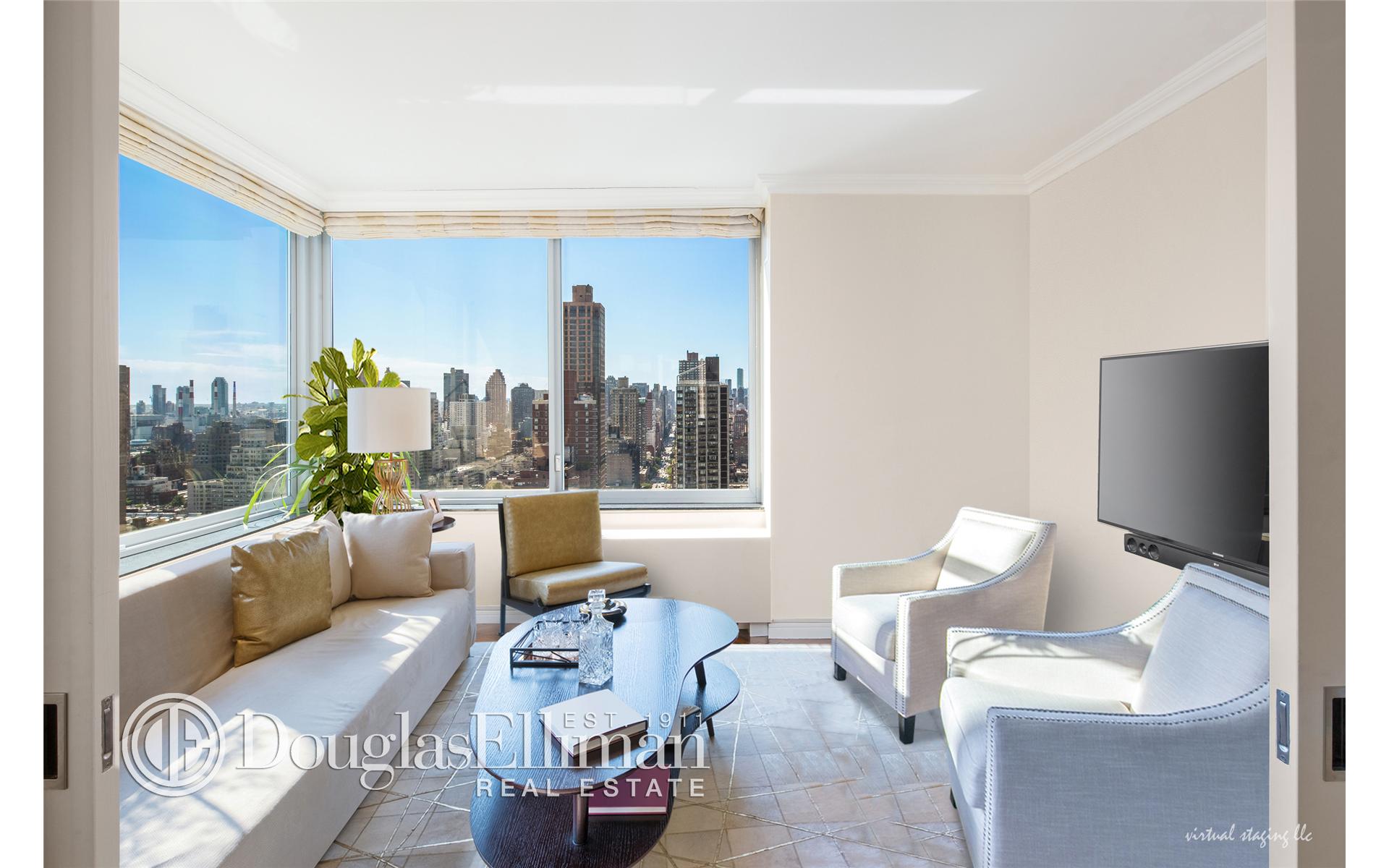 This room, in a Yorkville condo at 360 East 88th Street, seems like the ideal, truly flexible space. Currently configured as a den, its square footage is well above the minimum for a bedroom, and its corner position means tons of natural light; converting it to an additional sleeping space would be relatively painless.  
Brick Underground articles occasionally include the expertise of, or information about, advertising partners when relevant to the story. We will never promote an advertiser's product without making the relationship clear to our readers.