Josh and Rachel, a recently married couple in their early 30s, have been renting a recently gut-renovated one-bedroom in Sunnyside, Queens. Their pre-war apartment comes with some appealing features, like a large bedroom, eat-in kitchen, and dishwasher, but the building lacks amenities otherwise. The couple are interested in putting down more permanent roots in the area, and seeing whether they could afford more space or perks if they choose to buy. Rachel says that while Sunnyside is currently most visible on their radar, they're curious about what their options are for anywhere that's within commuting distance to Murray Hill, where her office is. (Josh works in nearby Long Island City.) 
All signs point to the Queens real estate market booming and prices continuing to rise, so now would be a great time for the couple to invest—if they can swing it. For our recently launched series, What Can I Afford?, we offered to crunch the numbers and help them figure out what their options are.
We asked Josh and Rachel, whose names have been changed to protect their privacy given the disclosure of financial information, to give an accounting of their assets and debts. Then, we consulted Melissa Cohn, a mortgage broker who leads a team, to give an estimate of what kind of home the couple could consider buying in Queens and beyond. 
Here's how she arrived at her advice: 
The finances
Josh and Rachel's combined income amounts of $190,000. They also have significant savings when it comes to their 401K, which could be helpful in upping their purchasing power—more on that soon. 
Liquid assets: $72,384 ($55,000 cash on hand for down payment)
Retirement: $437,354
Expenses: $1,644 per month (rent)
$150 per month in student loans, with $9,500 remaining to pay off
Credit scores: 807 and 791
The analysis
The good news, says Cohn, is that Josh and Rachel's excellent credit means they'll qualify for the best rates available on a mortgage. (According to Quicken Loans, the rate on a fixed 30-year mortgage is 3.99 percent, and on a 15-year mortgage, 3.25 percent.) Their biggest challenge, on the other hand, is the amount of cash they have available for a down payment. 
"In fact, having enough money for a down payment is the biggest constraint that first-time home buyers face in purchasing their first home," Cohn says. "With $72,384 and wanting to spend just $55,000 for a purchase, this couple is cash-strapped." 
Federal National Mortgage Association guidelines allow borrowers to have a monthly debt-to-income ratio of 43 percent, which means they can spend up to 43 percent of their monthly gross income on all debt. Cohn calculates that with $190,000 in income, and their low monthly student loan payment, Josh and Rachel can spend up to $6,650 a month on a new apartment, which would include payments on both the mortgage and carrying costs for taxes and insurance. 
If they want more financial leeway, there's an option: borrowing against their sizeable 401K retirement assets. The maximum 401K loan, Cohn explains, is $50,000 per borrower, so if both Josh and Rachel opted for this, they'd have an additional $100,000 for a down payment and closing costs. Typical closing costs on a co-op, according to Cohn, would be about $5,000; for a condo, 3.5 to 5 percent of the purchase price. 
With these loans, buyers are borrowing from themselves, so they have to repay themselves through after-tax paycheck deductions, according to the investment management service Smart 401K. Cohn further calculates that taking out a $50,000 401K loan would ultimately cost Josh and Rachel $966 per month each, over the maximum five-year term and with a 6 percent interest rate.
"The major caveat with a 401K loan is that if they were to leave their jobs, the loan must be repaid in full in 60 days or become taxable as income, and will carry an additional 10 percent tax penalty if the borrowers are under retirement age," Cohn explains.
Given those risks, she presents three options for Josh and Rachel, depending on whether they take out a loan from their retirement fund: 
Option 1: The couple takes out the maximum 401K loans of $50,000 ($100,000 total) each. "Adding the $1,932 a month in 401K loan payments, their buying power gets reduced to a mortgage of $650,000, with a purchase price of $722,000," Cohn says. This choice would make sense for buyers who prefer to borrow more from themselves, and have a smaller mortgage to contend with. 
Option 2: The couple takes out a more modest $75,000 in 401K loans. With lower monthly payments to their 401K, Cohn says that then they can borrow $775,000, for a purchase price of $861,000. "With $130,000 for a down payment and closing costs, they will have enough money to buy either a co-op or condo," she observes. (Condos, which are less common in NYC, and are often newer and come with more amenities than co-ops, generally command a higher price.) 
Option 3: If the couple doesn't borrow against their 401K, Cohn says, "They can borrow 95 percent to the new high loan limit of $636,150, and buy a new apartment for $669,000." (Per Quicken Loans, first-time buyers without a lot of cash for a down payment can now get loans for up to 95 percent of the value of their new home, under a Fannie Mae program.) With this budget, they might face some challenges if they want to buy a co-op, as a 20 percent down payment is typically required--which could end up compelling them to tap into that 401K after all. 
"If they're secure in their jobs, it's safe to borrow against the 401K," Cohn says. "The couple has tons of retiremenet assets, but if they think they're going to change jobs, then they'd have to be prepared for the eventuality of paying that off."
The feedback
Rachel says she finds Cohn's analysis encouraging and helpful: "It's informative to get a sense of what closing costs would be. I've been thinking only about the 'sticker price' of a new home, but the closing costs will have a clear impact, too."
She's glad to hear that they can buy without touching their 401K, which she's reluctant to do. "I'd much rather have a bigger or longer mortgage to pay off than take a 6 percent interest loan from anyone (including from ourselves)," she says. "Would borrowing from our retirement funds allow us to live somewhere significantly more desirable? If so, perhaps it would be worth the financial discomfort. If it wouldn't significantly change our spending power, then I'd rather not." 
Cohn clarifies that there are no set rules in terms of the amount the couple borrows—or doesn't borrow—from their 401K. "It really will depend on the price of the apartment that they want to buy," she says, adding that owning property—particularly in an area like Queens, where the most recent market reports reflect record-breaking average sales prices—represents larger gains over the long-term, even if their 401K is diminished. 
An article in Smart Asset suggests that you should borrow against your 401K when you lack other options for making a down payment on a home; ideally, your home's appreciation will eventually make up for the loss. 
So what's available now to Rachel and Josh with the three different options Cohn presented? Here's a look: 
OPTION 1: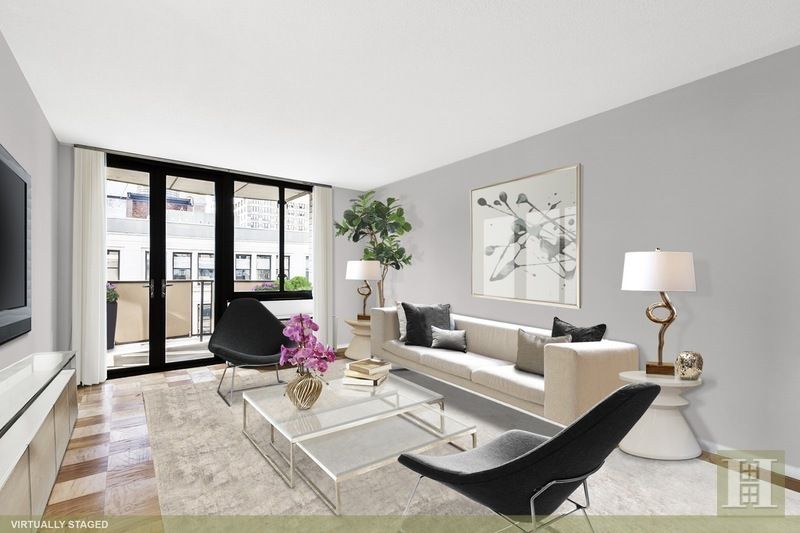 NOMAD: Under Option 1—borrowing the max from their retirement funds—the couple could purchase this one-bedroom co-op at Park and East 28th Street, meaning Rachel could likely walk to work each day. The apartment looks like it gets great natural light and includes a private balcony; the building boasts amenities like full-time doorman service and a fitness center. Asking price: $715,000.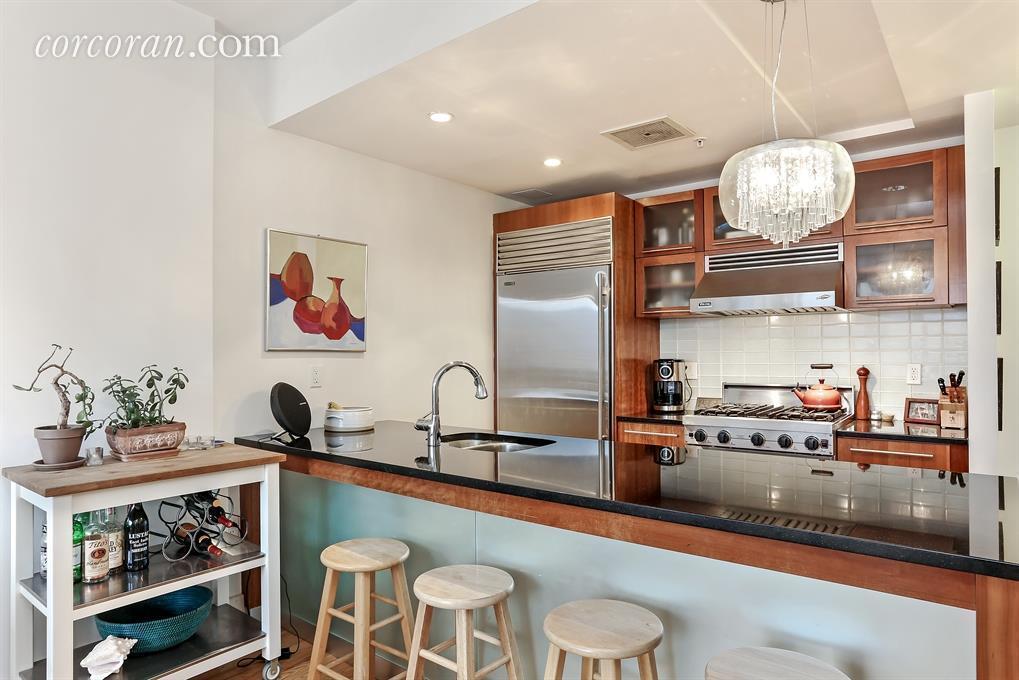 WILLIAMSBURG: If the couple is willing to make the jump from Queens to Brooklyn, this sleek one-bedroom condo awaits. The space's snazzy chef's kitchen, decked out with upscale appliances, is a standout, as is the building's spacious sun deck. Asking price: $720,000. 
OPTION 2: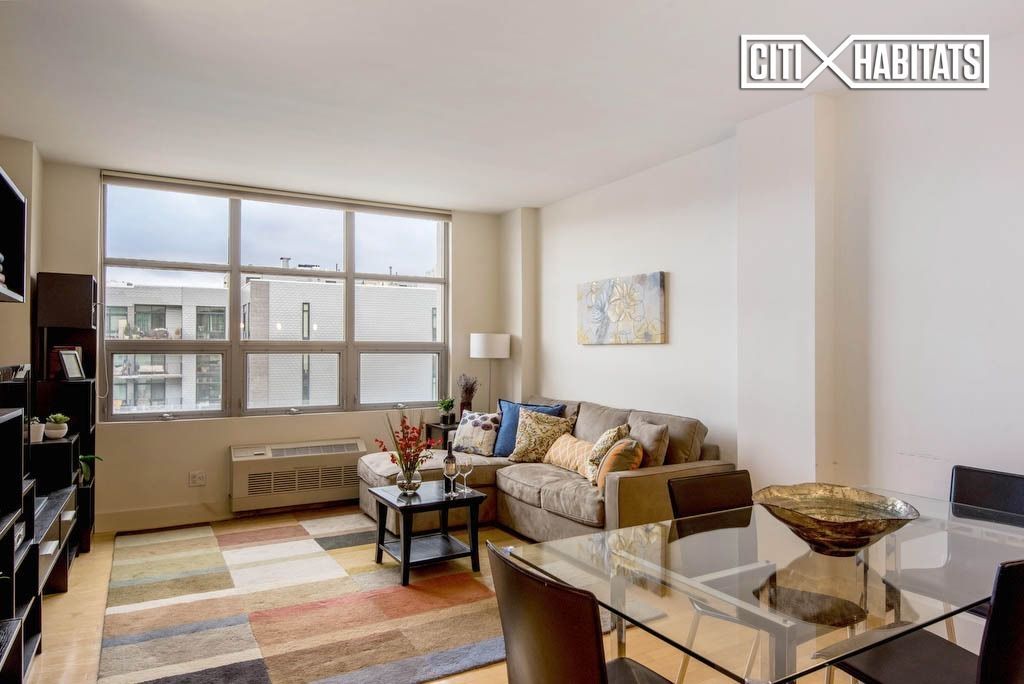 HUNTER'S POINT: If the couple borrows less from their retirement account, their buying power increases (but they'll have a much bigger mortgage to pay back). At this budget, they can buy this one-bedroom condo, which would make for a lightning-quick commute for Josh. The apartment is in a full-service condo, meaning loads of amenities, including concierge service, cold storage, and a gym, as well as a courtyard, garden, and roof deck. Asking price: $850,000.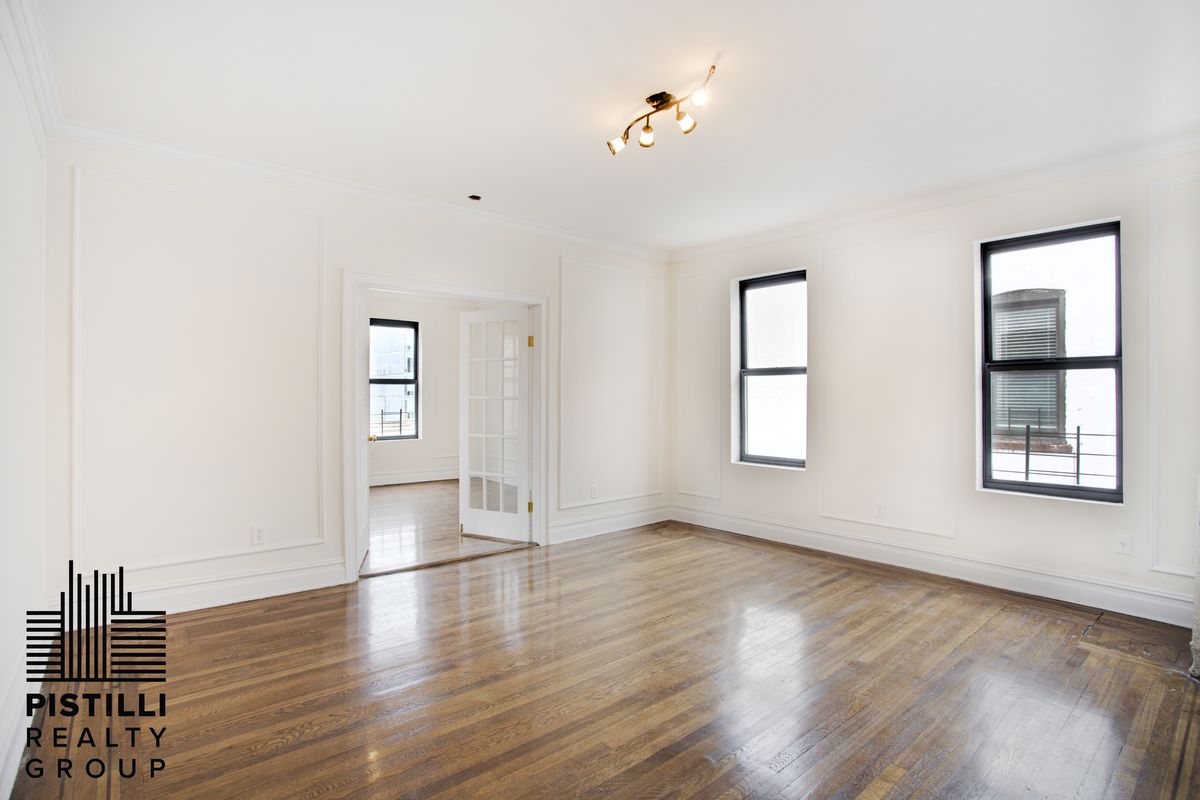 MORNINGSIDE HEIGHTS: This budget will take Rachel and Josh far in an uptown neighborhood like Morningside Heights, where they'll find this three-bedroom, one-bath co-op. The apartment includes prewar details like crown moldings and French doors, plus brand new appliances, but note that it's a railroad layout. Asking price: $820,000. 
OPTION 3: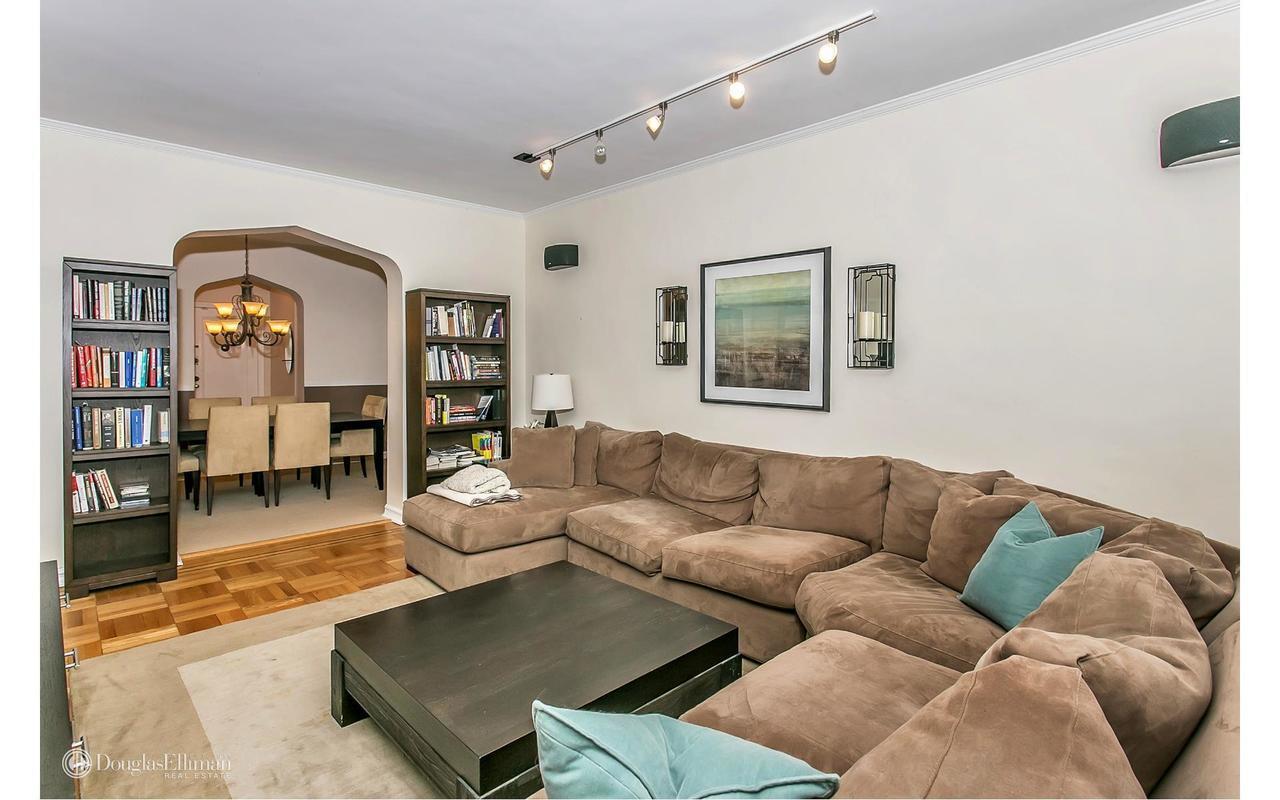 KEW GARDENS
: If the couple decides not to draw a loan from their retirement account, they can still get plenty of bang for their buck—as long as they're willing to move further into Queens. This three-bedroom, two-bath co-op is a corner unit offering loads of space, with separate living and dining areas, an updated galley kitchen, and a roomy master suite. Asking price: $595,500.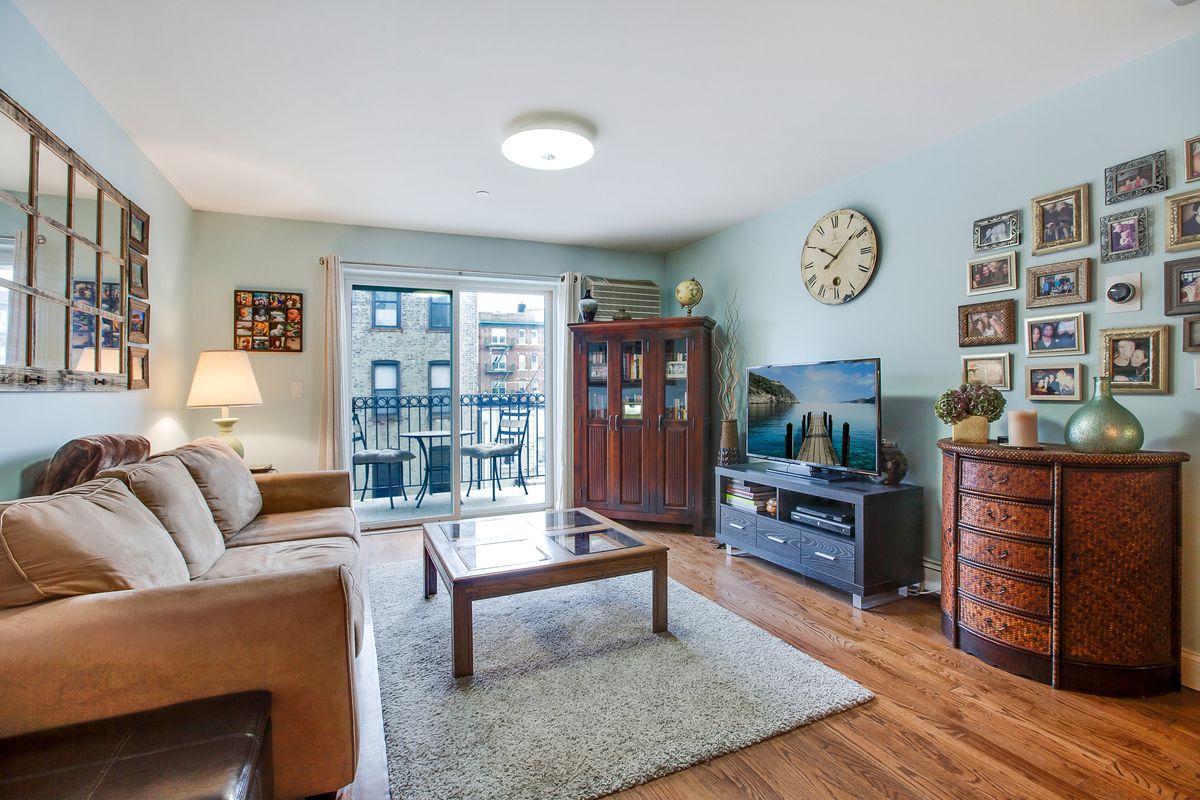 ASTORIA: A condo is not out of the question: This one-bedroom, in a new-ish development in Astoria, boasts an open kitchen with stainless steel appliances, and a private balcony; the building also has a roof deck. Asking price: $599,000. 
Brick Underground articles occasionally include the expertise of, or information about, advertising partners when relevant to the story. We will never promote an advertiser's product without making the relationship clear to our readers.