Buy Curious
You'll save money if you buy the top-floor apartment in a walk-up, but does it make sense?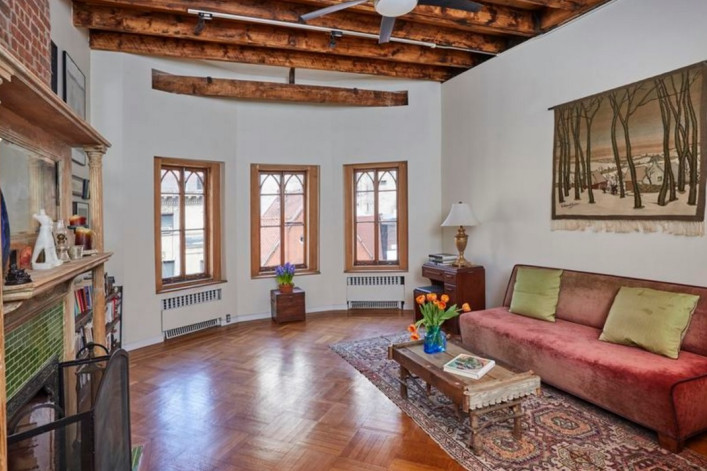 No question, you'll save a little cash buying a top-floor unit in a walk-up building, but will you quickly tire of having to go up and down those stairs (exercise benefits notwithstanding)? In this week's Buy Curious, Doreen Fuentes of Douglas Elliman and BOND New York's Dennis Galante tell us whether or not top-floor living is worth the climb.
THE WISH LIST:
I'm thinking that I'll save some money if I buy a top-floor walk-up apartment. And I'm hoping that maybe I'll get outdoor space, too. Are there certain things I need to know? What about resale values?
THE REALITY:
If you're confident that the stairs won't be a problem for you, then by all means go for it, say our experts, because you're right—you will almost definitely save a pretty penny buying a top-floor unit in a walk-up building.
"Walk-ups run 10 to 20 percent less," says appraiser Jonathan Miller, explaining that a tenement walk-up (or, as Miller describes it, "something more generic than a beautiful brownstone walk-up") would be about 10 percent cheaper than a same-floor unit in a low-rise elevator building sans doorman, while a high-rise postwar on the fifth floor with a doorman would be "more like a 20 percent [difference]."
He attributes this price differential to "the smaller market segment that is willing to walk up the stairs and the resistance lenders have long had against walk-up apartments above the fourth floor. [They're] seen as having more limited marketability since there are [fewer] people willing to walk up five or six floors every day."
While a discount's certainly appealing, there are other things to take into account before choosing to move into a top-floor unit in a walk-up building. Here's what you need to know:
Moving in will be a major chore (and pricier):
"Moving is a nightmare always, just a little more here," says BOND New York's Galante. Getting an apartment's worth of furniture up four or more flights of (possibly steep) stairs is not going to be easy, so moving companies will likely charge more.
So will getting groceries:
"Basic shopping and deliveries will be more costly and involve more effort," says Fuentes of Douglas Elliman. She advises making lists so you don't forget anything and have to run down a second or third time. "And if possible, buy from a delivery service like FreshDirect for large orders."
Services like Instacart, FreshDirect and Amazon make this less of an issue, of course, but be sure to tip well (and expect to spend more money on tips).
So will doing laundry:
Send it out, advises Galante. "The delivery people will become your best friends," he says. "Tip them very well."
Small children and pets will further complicate matters:
Rather than lugging a bulky stroller up five or more flights multiple times a day, check in with building management (and your neighbors) to see if you can leave it in the lobby to make your life a little bit easier.
If you have a dog, Fuentes proposes hiring a dog walker so he or she can be the one to run Fido up and down the steps each day. And if you have private outdoor space, she suggests that you make use of it. "Sometimes running around the roof deck is better than a long walk to the dog park," she says.
You can probably skip the gym membership:
No need to pay to use the StairMaster at your local fitness center—do they even have those anymore anyway?—when you have your own private one on premises. "Stairs are a great cardio workout," says Galante.
But if you're more into weight training or spin classes, Fuentes recommends "packing your gym clothes and hitting the gym early before heading straight to the office." That way you won't have to run down the stairs to go to the gym, then back up the stairs to shower and change, then back down to go to work. 
You'll become a lot more organized:
Galante lived in a fourth-floor walk-up loft in Cobble Hill for five years and says that the experience taught him to make extensive lists of what he might require before even thinking about descending the stairs in the morning. "I would make sure I had everything I needed for the day—phone, briefcase, books, dry cleaning, etc." He'd do the same when he returned home. "I would be sure to gather everything on the before-I-walk-up-the-stairs checklist, including groceries, laundry and all the beverages I could carry."
Outdoor space isn't guaranteed:
"Outdoor space is not a given just because you live on the top floor," says Galante. But as Fuentes says, "if the building has roof access, the top floor will have the easiest access. And, if there is a private space offered it will usually be to the top-floor apartment," she says. 
These exclusive roof rights mean that the owner of the top-floor unit is the only one with the right to use the roof, which is normally a common or shared space. What you're permitted to do up there and whether or not you can build is up to each individual building/board. So if you're purchasing a unit with private roof rights, be sure to find out what exactly is allowed before signing on the dotted line.
It will probably be pretty quiet:
"A top-floor walk-up apartment will be above the street noise," says Fuentes. Plus, says Galante, there are "no noisy neighbors above you."
Yes, you will be able to sell it when the time comes:
You're thinking of buying it, so why assume no one else would want to? "There is a buyer for every sale," says Fuentes. "As with any listing, it's important to price it right." You'll probably have to charge less here knowing it might be harder getting potential buyers in the door and up five flights in the first place. But "there is always that buyer who doesn't mind the stairs and will take advantage of a good deal," she says.
Adds Galante, "NYC property is only as valuable as its location, the marketplace, a building's finances and the condition of the building and the apartment. The resale value will be based on that criteria—not on the fact that it has no elevator."
But it might take longer to sell, since the pool of buyers will likely be smaller.
Remember that if you get injured, you're basically screwed:
Even if you simply roll your ankle unexpectedly running through Central Park, it's going to be tough to get back up the steps to your top-floor apartment for a while. As Galante says, "The most important question you should ask yourself [before moving in] is—what will I do if I cannot physically walk up all the stairs?"
The smartest thing to do would be to have a plan in place from the very beginning—could you stay at your mom's? Your boyfriend's? A hotel? Make sure everyone else is in the loop about your idea and/or you have the necessary funds to tide you over until you can get back up those stairs and into your apartment.
Check out these listings: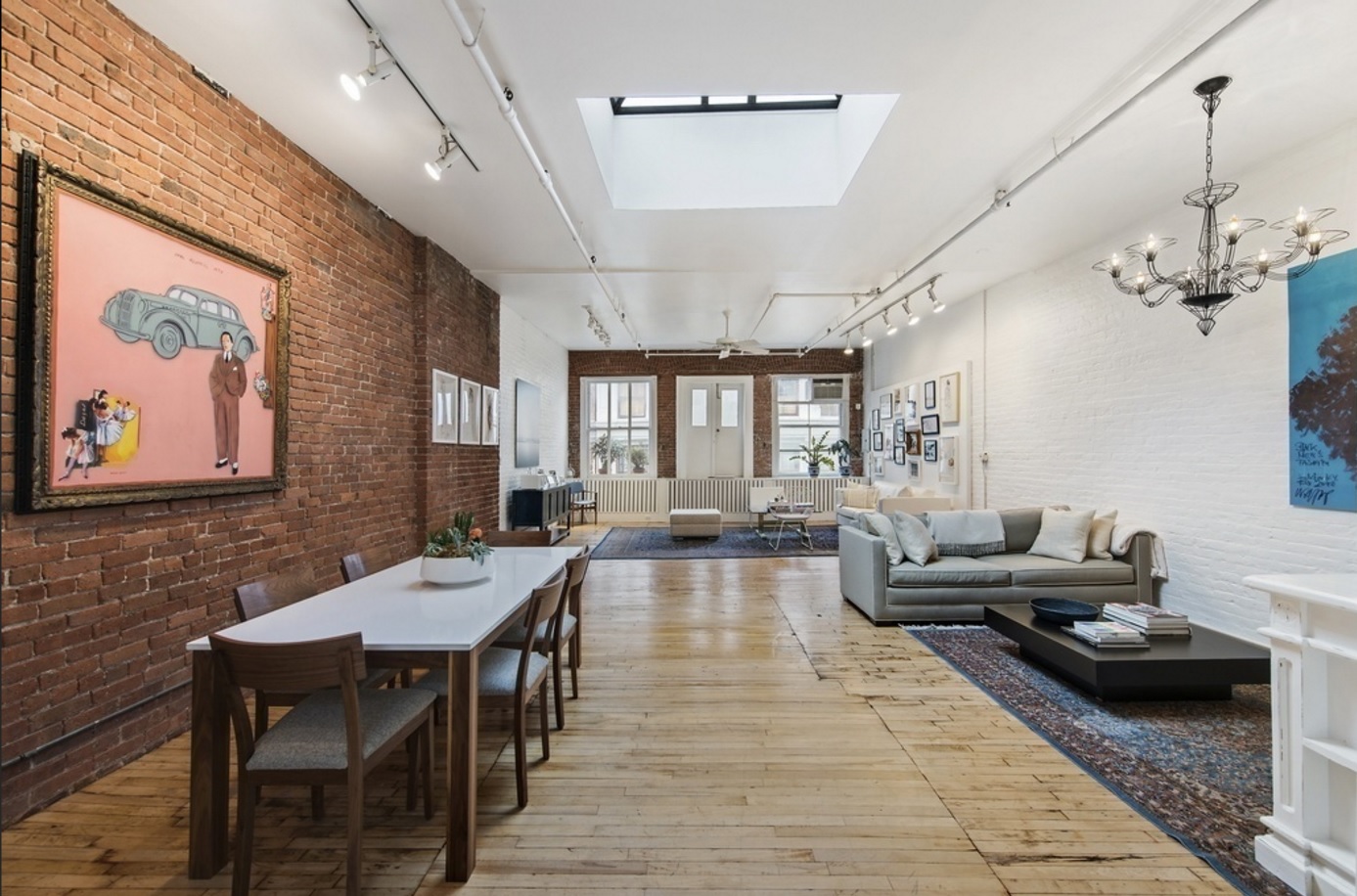 Soho one-bedroom, one-bathroom co-op, $1.75 million: Located at 81 Grand Street between Wooster and Greene streets, this sunny top-floor loft in Soho has extra-large windows, skylights above the kitchen and dining areas, hardwood floors, exposed red-brick walls and high ceilings. There's a walk-in closet in the bedroom, as well as a washer and dryer in a separate laundry closet. In addition, there's a private rooftop space that's more than 600 square feet.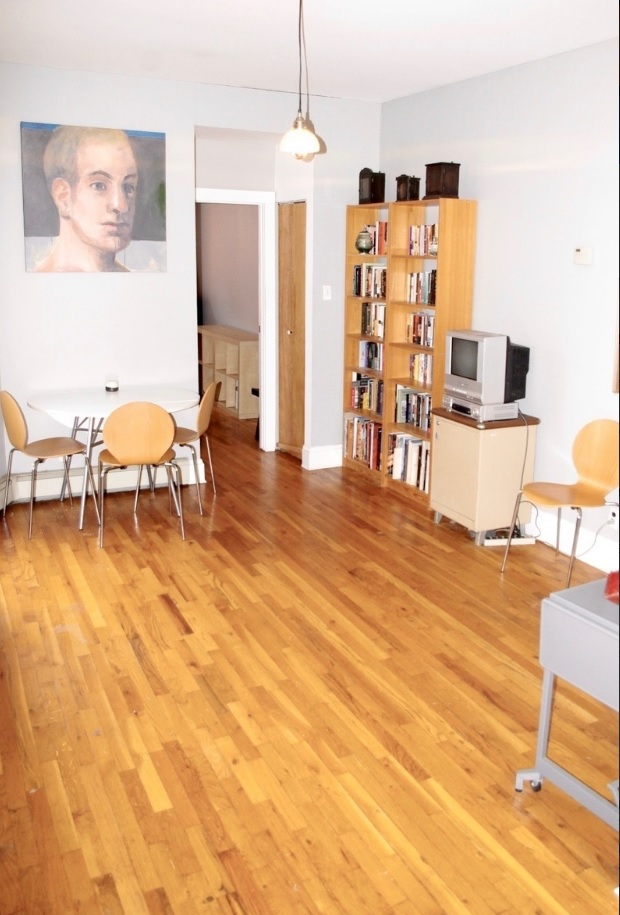 Clinton Hill two-bedroom, one-bathroom co-op, $559,000
: This two-bedroom unit at 297 Classon Avenue between Dekalb and Willoughby avenues is on the top floor of a walk-up (three flights up) and includes roof rights. Features of the apartment include hardwood floors, exposed brick and high ceilings. The turn-of-the-century co-op building has a laundry room, storage, and no underlying mortgage.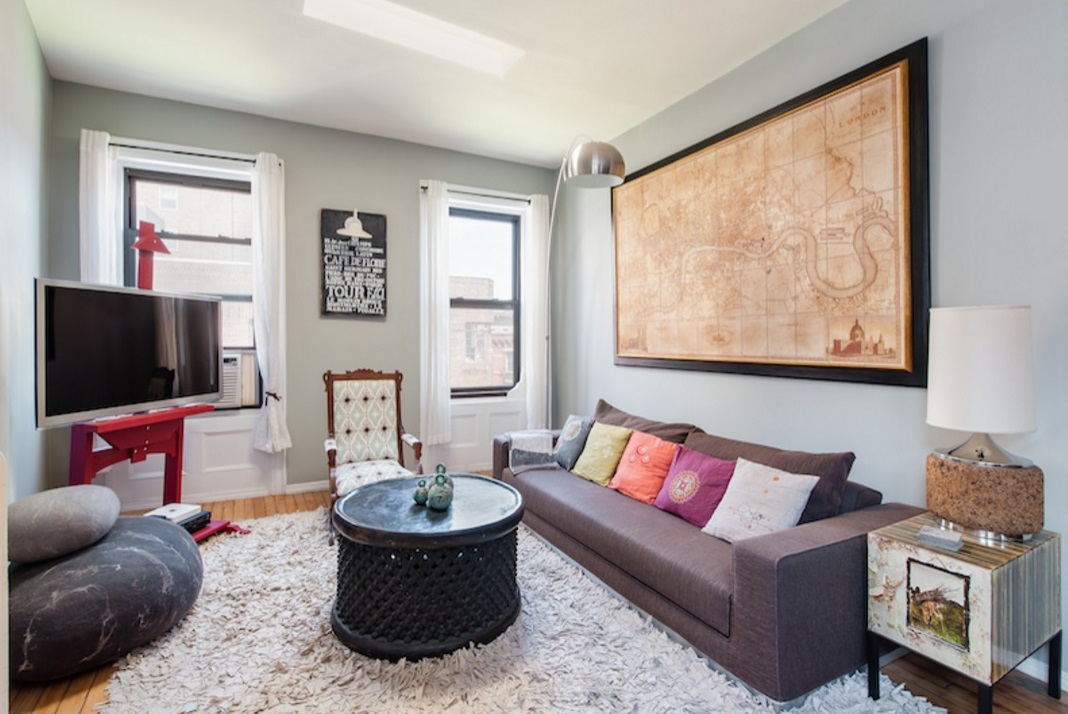 West Village one-bedroom, one-bathroom co-op, $1.35 million
: This corner sixth-floor one-bedroom at 2 Jane Street between West 4th Street and Greenwich Avenue offers three separate exposures, eight windows, high ceilings, and a private 1,500-square-foot rooftop space. The unit has hardwood floors and exposed brick, as well as an open kitchen with new appliances, including a washer and dryer and a dishwasher.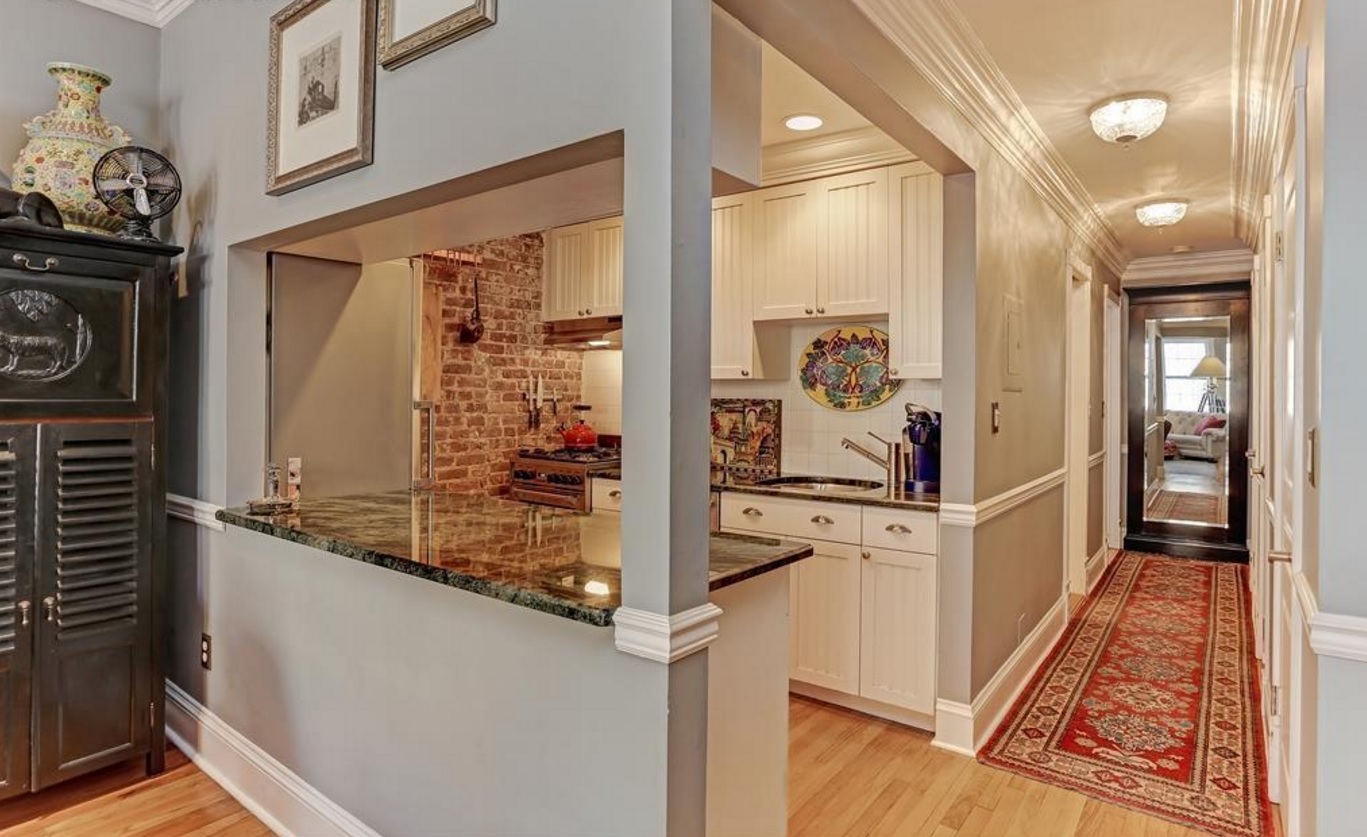 Upper West Side three-bedroom, two-bathroom co-op, $2.079 million
: Located at 117 West 77th between Columbus and Amsterdam avenues, this walk-up unit features wood-burning fireplaces, high ceilings, and a fully renovated open kitchen with stainless steel appliances and granite countertops. There's also an in-unit washer-dryer and a rooftop terrace.
Brick Underground articles occasionally include the expertise of, or information about, advertising partners when relevant to the story. We will never promote an advertiser's product without making the relationship clear to our readers.