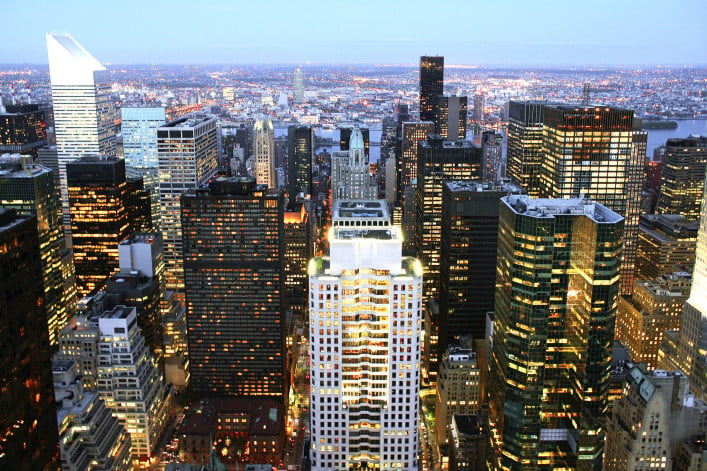 With the real estate market softening, am I better off renting for another year and waiting for apartment prices to fall more, or should I think about buying soon?
New York City's real estate market is now favoring buyers, and it's possible the trend will continue, but whether or not you buy this year should ultimately be a personal decision, our experts say.
"It is never a good idea to try to time markets, whether it be real estate, stocks, pork bellies or pumpkin pies. Even the best prognosticators do not have crystal balls," says Steven Wagner, a partner at Wagner Berkow (a Brick sponsor). "Although we are in a real estate down cycle, prices are negotiable and there is inventory available for buyers to choose what they like." 
Plus, the Fed just raised interest rates, he adds, which could serve as motivation to buy now, before they climb higher. 
And while inventory is up and sellers are getting fewer offers than they did in recent years, that doesn't mean you'll have no competition at all. In fact, if you're a first-time buyer, you may find you have plenty of company. 
"Our team has seen a significant influx of first-time buyers step in to the market who had felt priced out in recent years," says Blair Sheehan, an advisor for Prevu. "Looking to 2019, buyers should look for opportunities in this recent weakness because there are definitely some deals out there in some great neighborhoods such as Tribeca and the Upper East Side."
If you do intend to buy, you should still be prepared to jump at a great opportunity when you see one, despite the market's softness.
"We've neared the bottom of the market, so if you see the property that you've been waiting for, don't hesitate to begin the negotiating dialogue," says Shirley Hackel, a broker with Compass. "Take your time to review purchasing opportunities, but don't hesitate when you walk into the space you can call home. If you delay, you may find someone else has scooped up your dream residence." 
Waiting until you hear that we've hit the bottom of the market is not a good strategy, agrees Deanna Kory, a broker with Corcoran. 
"I think this is an excellent time to buy. Prices are down 10 to 30 percent," she says. "I have worked through two other very dramatic downturns in the Manhattan real estate market, and in each case 30 percent was about the largest percentage properties dropped. I watched when people considered renting to 'wait out the downturn,' and in many cases, they ended up buying at the top of the market." 
Your long-term goals and lifestyle should factor into this decision more than fluctuations in the market, our experts say. Consider how long you plan to live in the home you're thinking of buying, whether you anticipate that your family may grow, and other possible life changes. 
Of course, your finances might be the most compelling factor of all in your decision-making. 
"The only reason to rent is if you cannot find a good apartment for what you can afford," says Kory, "but make sure you are being realistic about what it is that you can afford. Sometimes wishful thinking that prices will fall further prevents people from being realistic about what they can afford." 
---
Trouble at home? Get your NYC apartment-dweller questions answered by an expert! Send us your questions at [email protected]
For more Ask an Expert questions and answers, click here.
Brick Underground articles occasionally include the expertise of, or information about, advertising partners when relevant to the story. We will never promote an advertiser's product without making the relationship clear to our readers.