It's not going to be the right fit for everyone, but buyers on the hunt for a space to live in solo will want to check out this studio co-op on East 63rd Street, which has several surprising factors that could be pros or cons, depending on the buyer.
First up, there's the Murphy bed (pictured up top), which has the potential to create extra space in the living room, but might not be everyone's ideal sleep setup. The rest of the apartment is spacious, however, with an L-shaped layout that creates room for a separate office area.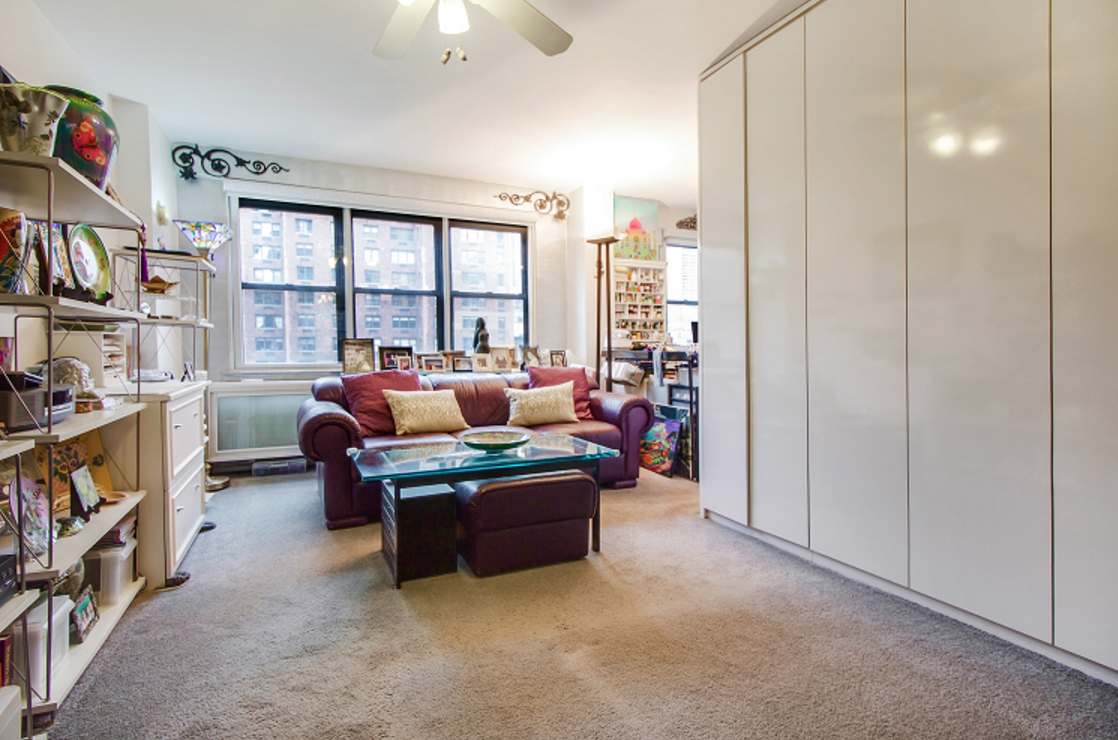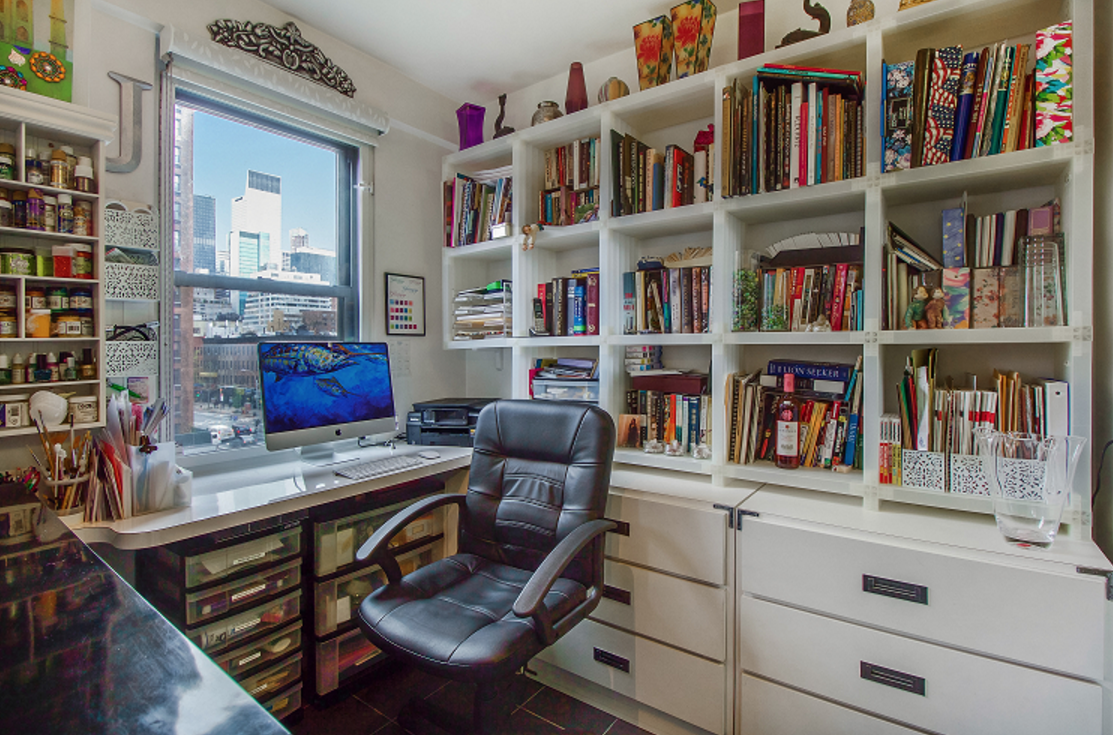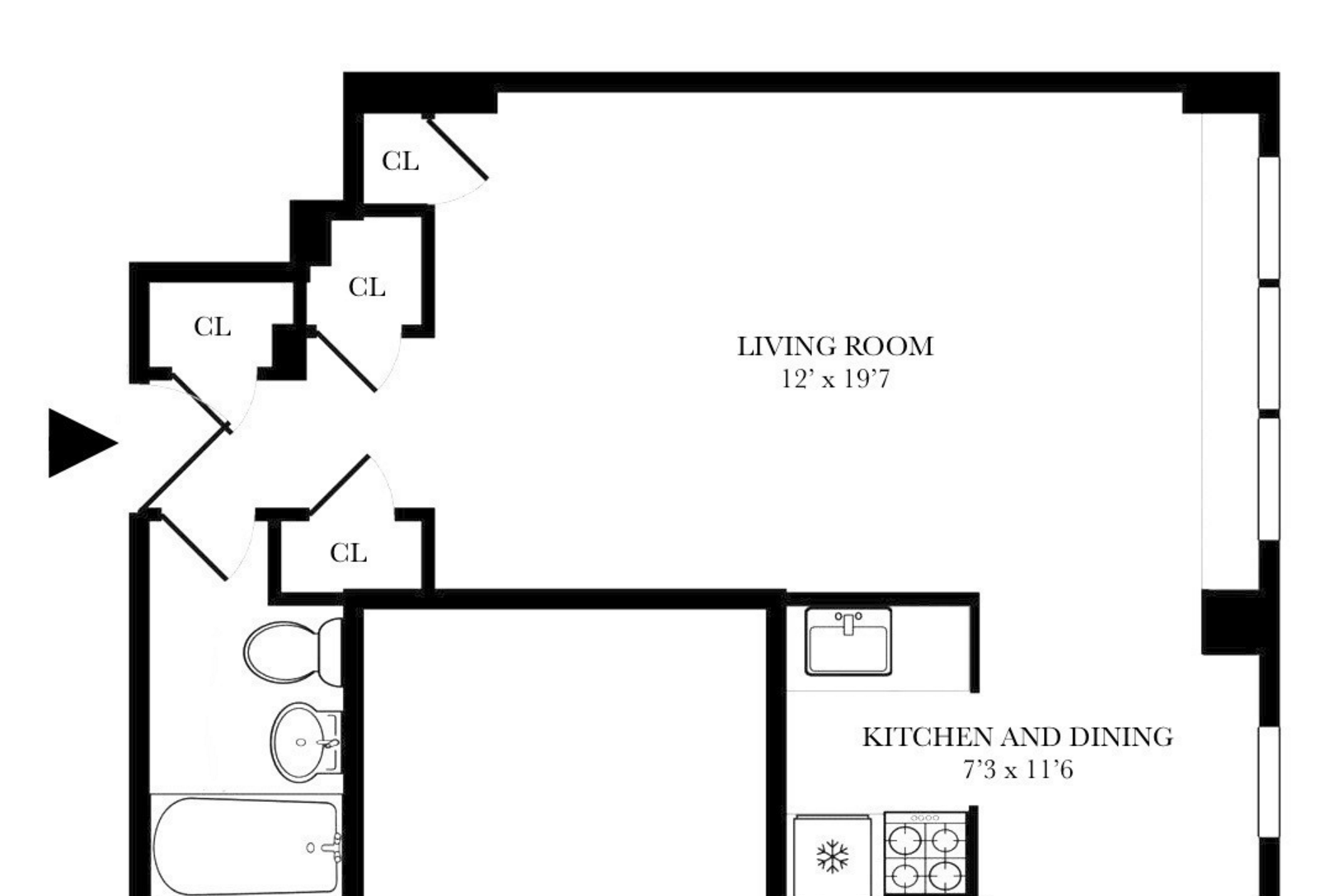 The location is also notable; the building is right at the corner of 63rd Street and Second Avenue, near one of the pending stops for the Second Avenue subway. But currently, given that line's still not operable, that means it's a bit of a hike from the nearest train. The kitchen has been recently renovated and there are three separate closets for built-in storage.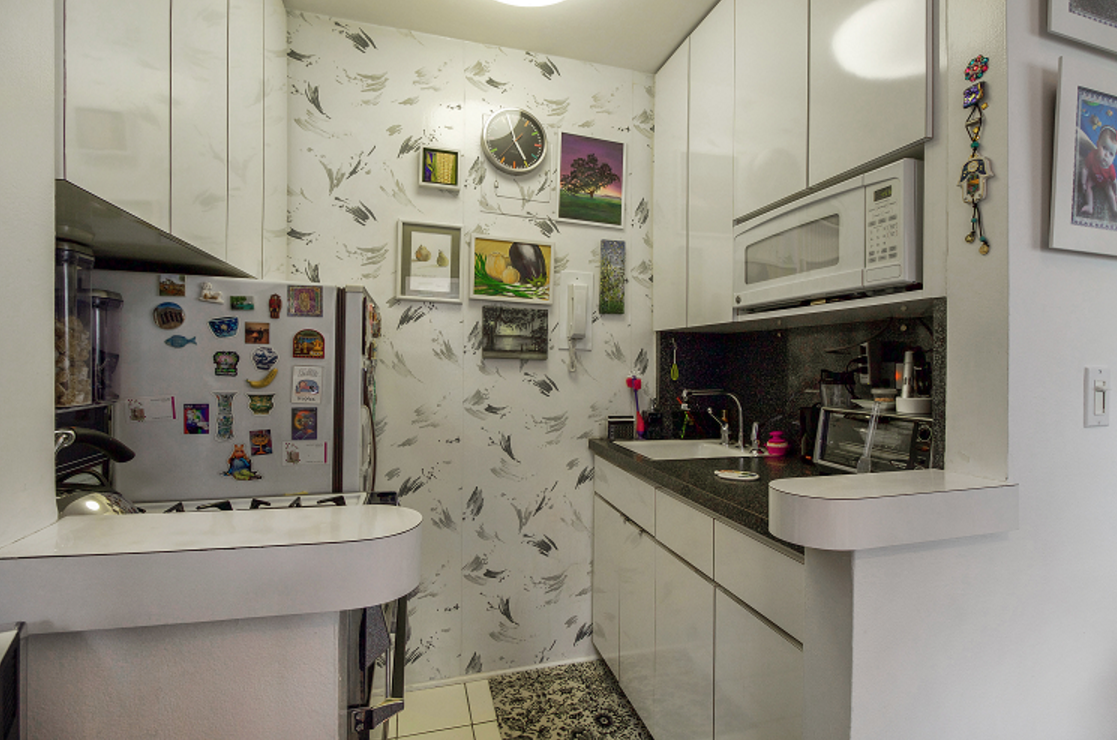 The building has plenty of amenities—a full-time doorman, furnished roof deck, basement storage, parking—but the financials might scare off buyers, since it's is a former landlease co-op, whose shareholders have recently purchased back the land.
As such, there's a pricey assessment in place for the mortgage, to the tune of $986/month, on top of the regular $838/month maintenance, for a total monthly cost of $1,824. However, you may be able to offset the cost by renting the apartment out to a tenant, since sublets are allowed, as are pied-a-terres, guarantors, gifting, and co-investors, indicating the board is looking to make this building as convenient as possible for buyers.
If you're looking to own the apartment for a long time (and bank off the rise in rents that might accompany the Second Avenue subway), this might be the way to go.