Living smack in the middle of ever-busy St. Marks Place could either be a real estate dream come true, or a total headache, depending on whom you ask. But given all its bells and whistles, we'd be hard pressed to find a buyer who wouldn't fall for this $549,000 co-op on the storied East Village street.
The large main living area is well-lit by two regular windows, as well as a large skylight. And to brighten and warm the place at night, there's a working woodburning fireplace.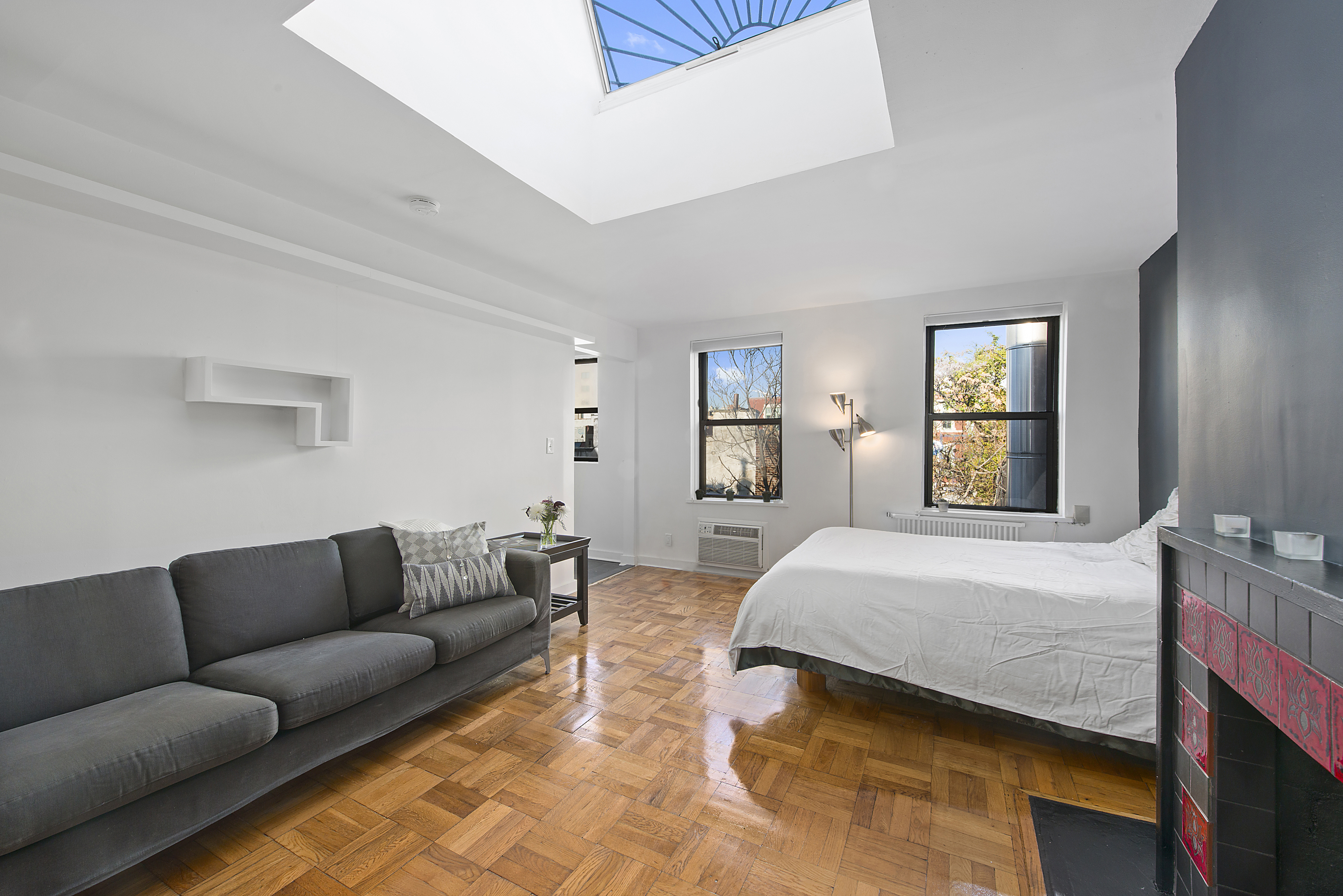 While there's not much in the way of counter space, the kitchen manages to fit in a full-sized fridge as well as a compact, all-in-one washer-and-dryer unit. Plus, there's a window to keep it from feeling claustrophobic, and built-in shelving to up the storage space (though you might need a stepping stool to reach some of it).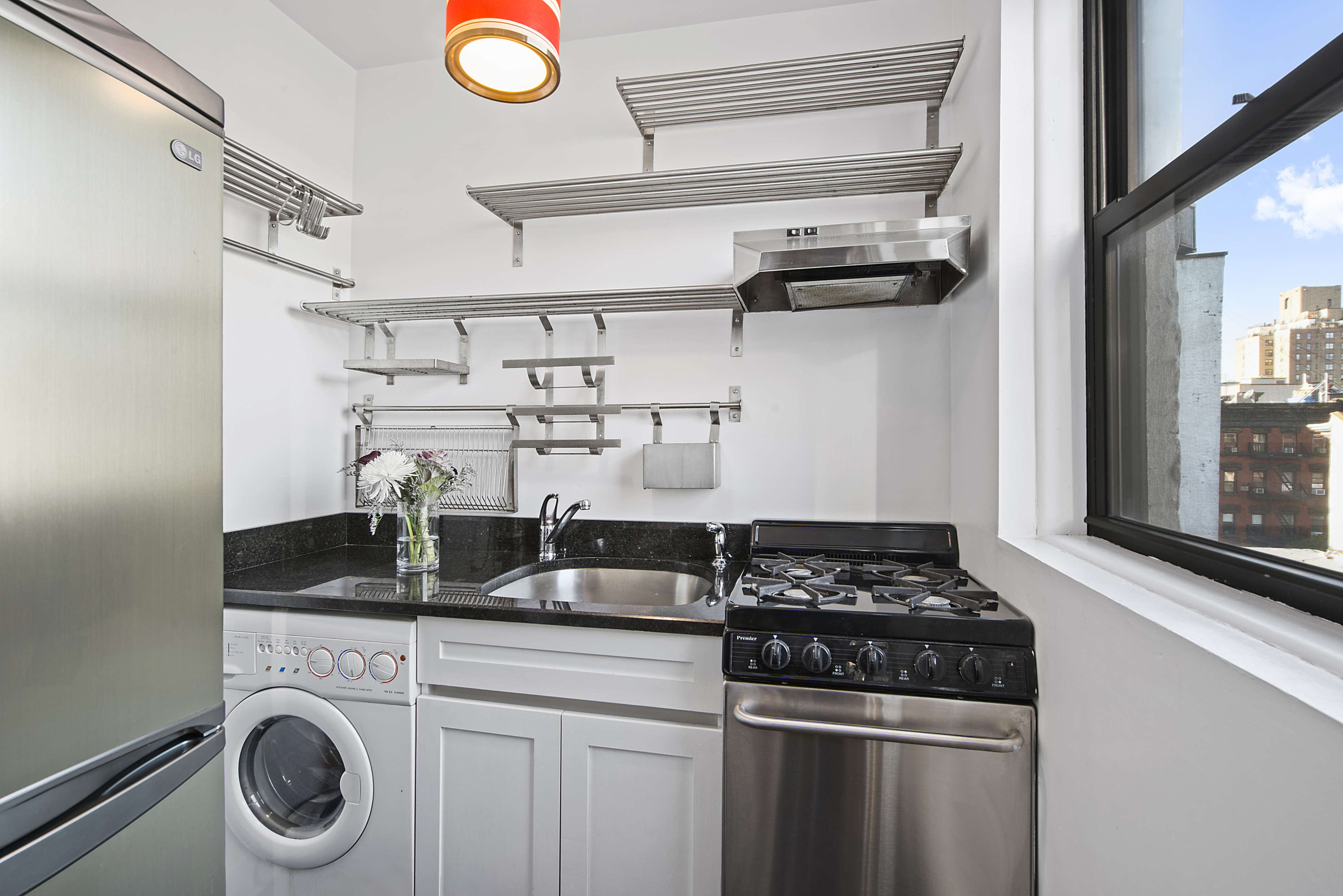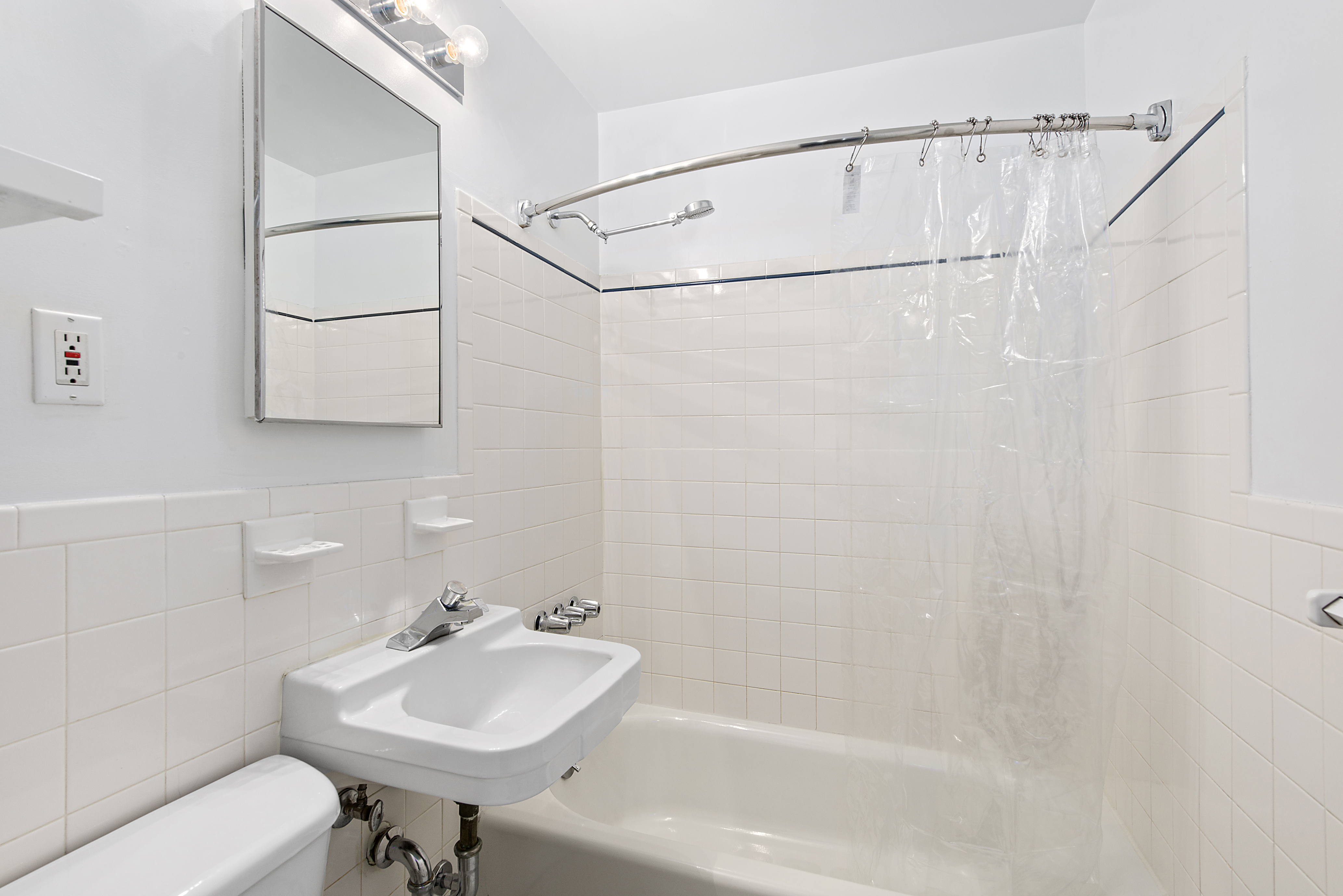 While the building is a walk-up—meaning you'd have to trek up four flights of stairs—the apartment's location on a higher level may help mitigate the intrusion of noise from the street below, and more importantly, means that the studio comes with a private rooftop terrace with views of the Empire State building: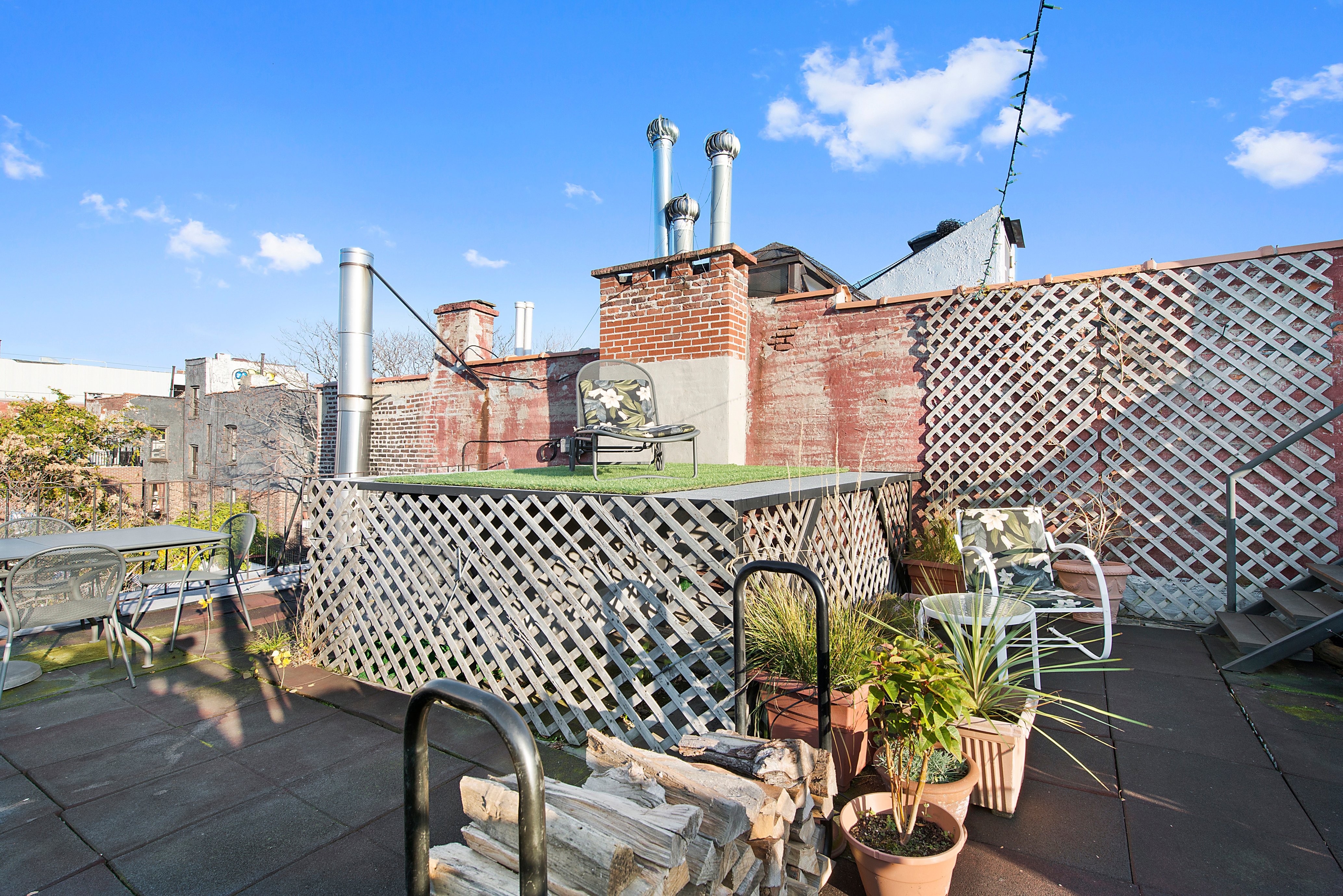 The building itself, which allows cats and dogs, seems to be a smart financial bet—they prefer owner-occupants, and the listing notes that the 57 percent of the maintenance is tax-deductible. All of which should help justify the inevitable uptick in your takeout budget, given the endless restaurant options that'll be on your new block.