Sales Market
Flood zones dampen pricing for properties in Manhattan, Brooklyn, and Queens
Sales in NYC flood zones saw smaller price increases than those outside of flood zones from 2012 to 2023
But some neighborhoods bucked the trend: Brooklyn's Red Hook saw price increases in flood zones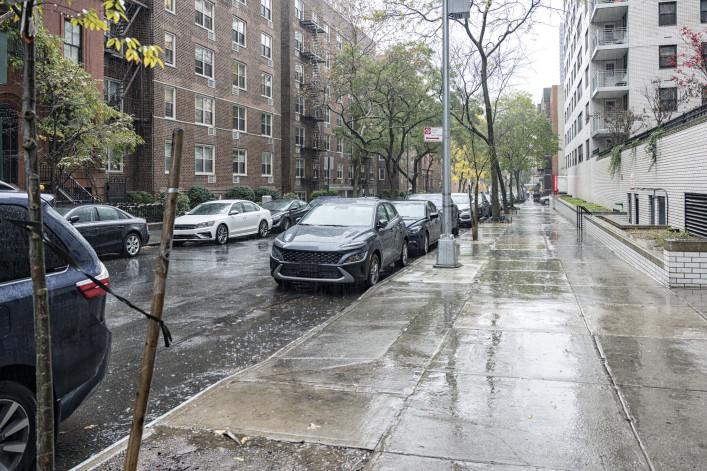 Properties in flood zones sold less frequently and saw lower prices in 2023 compared to 2012 in Manhattan, Brooklyn, and Queens, according to a new report from PropertyShark. 
Brooklyn saw the greatest disparity in pricing. The median sales price for apartments sold outside of flood zones in the borough jumped 74 percent to $800,000 in the last 11 years, while apartments in areas at risk of flooding rose by just 16 percent to $610,000, according to PropertyShark's analysis of sales in Federal Emergency Management Agency's designated flood zones. 
The stark differences in pricing could indicate that buyers are less interested in properties at risk of extreme weather events like flooding, expected to grow worse in the future thanks to climate change.
"People do not want to be spending a lot of money on a property that isn't going to be there in a relatively short period of time," says Ellen Sykes, a broker at Coldwell Banker Warburg. "And I don't blame them. I wouldn't do it either."
Flooding can easily harm your apartment through mold or water damage and can prove expensive to fix. While flooding in New York City is likely to worsen thanks to climate change, the topic doesn't come up very often on a buyer's search, Sykes says. 
But sales data indicates that flooding is having an impact on both the number of sales and pricing, according to PropertyShark.
Pouring cold water over sales
Sales of properties in flood zones represented 11 percent of all deals in NYC from January through September 2012, before Hurricane Sandy hit Gotham's shores in October. But by that same period in 2023, those flood zone sales only accounted for 9 percent of total transactions, according to PropertyShark's analysis of both periods. 
Brooklyn saw the greatest difference, with sales in the borough's flood zones representing 17 percent of all sales in 2012, but just 11 percent of the total by 2023. Manhattan and Queens also saw slightly fewer sales in flood zones this year than in 2012. 
Flood zones had little impact on sales in Staten Island and the Bronx. Flood zone sales in Staten Island ticked up slightly, from 10 percent in 2012 to 11 percent in 2023, while flood zone sales in the Bronx remained the same. 
In NYC overall, sales in flood zones saw a 33 percent increase in price from 2012 to 2023 while the rest of the market saw prices grow by 53 percent. This disparity was true of every borough except the Bronx, where prices outside of flood zones grew by 41 percent and prices within those areas increased by 43 percent.
Muddy waters
Not all neighborhoods in flood zones saw prices drop. Red Hook, a Brooklyn enclave hit hard by Hurricane Sandy in 2012, saw prices increase by a whopping 279 percent in flood zones compared to 168 percent outside of flood zones, as developers flocked to waterfront properties. 
Prices in flood zones within Greenpoint and Gowanus in Brooklyn, Manhattan's Hudson Square, and Roosevelt Island also outpaced parts of those neighborhoods outside of flood zones. 
Dealing with flood
If you're living in a flood zone—or considering buying in one—it's worth investigating what measures your building has taken to prepare for worsening floods. That could include moving the building's mechanicals to a higher floor or considering flood prevention in the construction process.  
You can also secure additional flood insurance and hunt out signs of past flooding in an apartment you're considering moving into. City and state laws require both landlords and sellers to disclose an apartment's flood history, and New Yorkers should still be diligent about asking about floods. 
Brick Underground articles occasionally include the expertise of, or information about, advertising partners when relevant to the story. We will never promote an advertiser's product without making the relationship clear to our readers.