Keep hearing the term "passive house," but don't have any idea what it is, let alone if you should get one for yourself? Citi Habitats' Santiago Steele, Compass' Adam Sikorski and architect Ken Levenson of New York Passive explain it all in this week's Buy Curious.
THE WISH LIST:
I've heard a lot about passive houses, and I'm wondering what's on the market and what there is to know about them.
THE REALITY:
Let's start by defining the term.
What is a passive house?
The phrase "passive house"—which comes from guidelines set forth by the Passivhaus Institut in Germany in the 1990s—is "a set of standards for energy efficiency in new buildings, as well as existing structures where major renovations are planned," says Citi Habitats' Steele. "The primary goal is to lower a building's energy consumption (and cost) by dramatically reducing the need for heat and air-conditioning."
The basic concept is straightforward. "Keep more heat in during the cold months, and let more out during the warm season while simultaneously improving indoor air quality," says Steele. "This is achieved through better insulation—thicker walls, better windows, a tighter building envelope that doesn't leak warm air out or let unwanted cold air in, and by maximizing natural ventilation." 
According to Levenson of New York Passive House, which will host the third annual North American Passive House Network Conference and Expo June 13-14 at the Metropolitan Pavilion in NYC, characteristics of passive houses include a thick layer of insulation around the building envelope, triple-paned windows, a ventilation system that exchanges stale interior air with filtered exterior air; and an airtight building envelope.
"Passive houses are thermally comfortable," says Levenson, since they lack "thermal bridges"—or ways by which heated indoor air exits a house such as inefficient windows or cracks under doors. "There aren't any overly hot or cold areas that you need to overcome with mechanical systems"—which can therefore be up to 75 percent smaller in a passive house. "They're also very quiet," he adds, due to both the thicker windows and the smaller, less noisy mechanical systems.  
Why build one?
Some builders of passive houses simply want their projects to stand out from the crowd, while others are genuinely passionate about saving the environment and hope to inspire other builders to add energy-saving elements into their projects.
For Compass' Sikorski, whose own home is a passive house in Clinton Hill, it was even simpler than that. "A friend of mine built one in Philadelphia. I visited it in the middle of the winter. It was comfortable and quiet."
He wanted the same for himself, so he and his wife spent a full year building the 2,200-square-foot two-story, two-family home. "The house we built is comfortable year-round with a constant temperature and our utility bills are slightly less than conventional heating and cooling," he explains. In fact, he and his wife are so happy with their passive house that they're actually planning to build another one in Park Slope later this year. They plan to move into the three-floor home when it's completed and rent out the Clinton Hill residence for extra income.
What are the benefits?        
"Buildings built to passive house standards have been found to reduce the need for conventional heating systems by as much as 90 percent compared to standard non-energy efficient buildings," says Steele. This means lower energy costs for home-owners and a lower impact on the environment. (According to this New York Post piece from last year, a wintertime utility bill for a medium-sized passive house townhouse in NYC would be $300 a month instead of $1,500.)
According to Levenson, the cost of actually building a passive house is still unclear, but "you're looking at between a 5 and 8 percent upcharge." Passive construction "does cost more, but as more projects happen, costs will go down," he says, noting that since passive houses are so popular in Germany triple-glazed windows are now actually cheaper there than double-glazed. He expects the same to happen in the U.S. somewhere down the line.
"Savings from lower energy bills will offset these costs over time, however," says Steele. "And the improved indoor comfort can also contribute to a better occupant experience. These benefits make pursuing passive house design standards worth considering for homeowners that want to keep their utility bills low, or for landlords that want to reduce tenant complaints and turnover."
Are they more expensive?
Studies conducted in Boston and in California have found that "house and apartment buyers associate energy efficient features with quality, and that green-certified homes have tended to sell for higher prices than standard comparable properties, especially in areas where support for conservation is high," says Steele. As such, NYC's large liberal voting base seems to make it a prime market for energy-efficient homes. 
However, "there's no concrete evidence of there being a premium for passive houses yet," says Levenson. "I don't know if enough people are looking for them yet for it to affect pricing."
Do they need certification?
Technically no, says Levenson, stressing that while a structure doesn't need any kind of official certification to be called a passive house, that there's still a big difference between a building built to exacting passive house methods versus one that simply incorporates some passive construction elements. 
"It makes things much more unpredictable," he says. "Say you put in a passive house window but the wall around it isn't well insulated. You're not getting the benefit of the window." He likens it to an orchestra. "All the musicians need to be working together. You might have an awesome violin player, but if the cellist is all over the place, it's not going to sound right."
To qualify as a true passive house, a building has to have been built according to passive house methodology and must meet standards on metrics such as air quality, energy usage and building airtightness. Levenson says it costs around $2,500 for official certification for a single-family home. "Certification is very much recommended as a quality assurance measure to make sure you're getting what you're supposed to be getting," he says, so all the elements can work in tandem the way they were meant to.
Where are they?
According to Steele, there are just under three dozen projects in NYC at the moment—from single-family homes to mid-size condo and rental buildings. Most are located in northwest Brooklyn, but there are also some in Manhattan and Queens. Examples include 138 Sackett in the Columbia Waterfront District, Haus96 in Prospect Heights, 424 Melrose in Bushwick and 23 Park Place, which has the distinction of being the first certified passive house in NYC.
In addition, Steele urges those interested in passive house design to keep an eye on Cornell University's planned Tech Residential project on Roosevelt Island. "[It] will be the world's first passive house high-rise apartment building when completed in 2017," he says.
Check out these listings: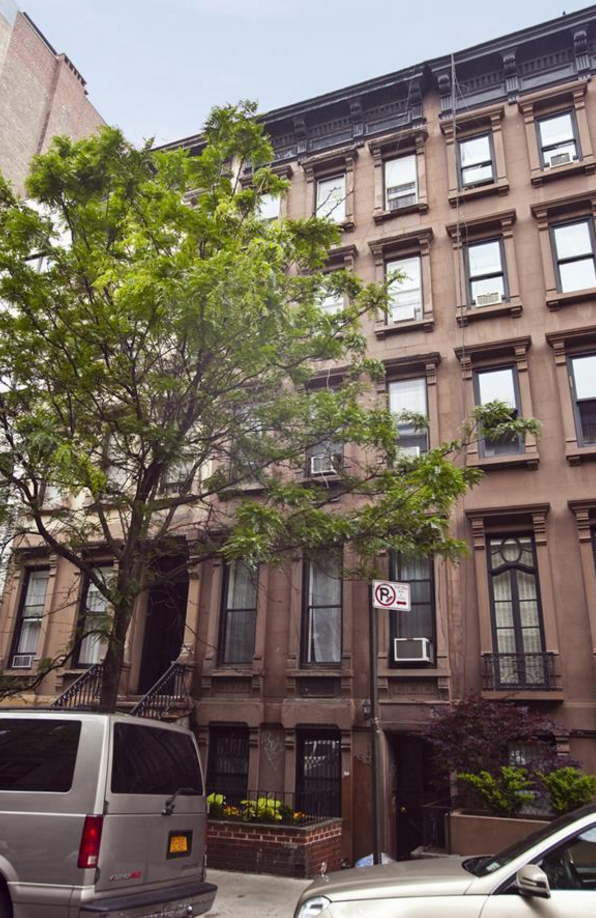 Lincoln Square five-bedroom, four-bathroom townhouse, $14.95 million: This sunny single-family passive house at 53 West 71st Street between Columbus Avenue and Central Park West offers five floors, four different outdoor spaces, high ceilings, an ethanol-burning fireplace, triple-glazed windows and a finished basement with a laundry room.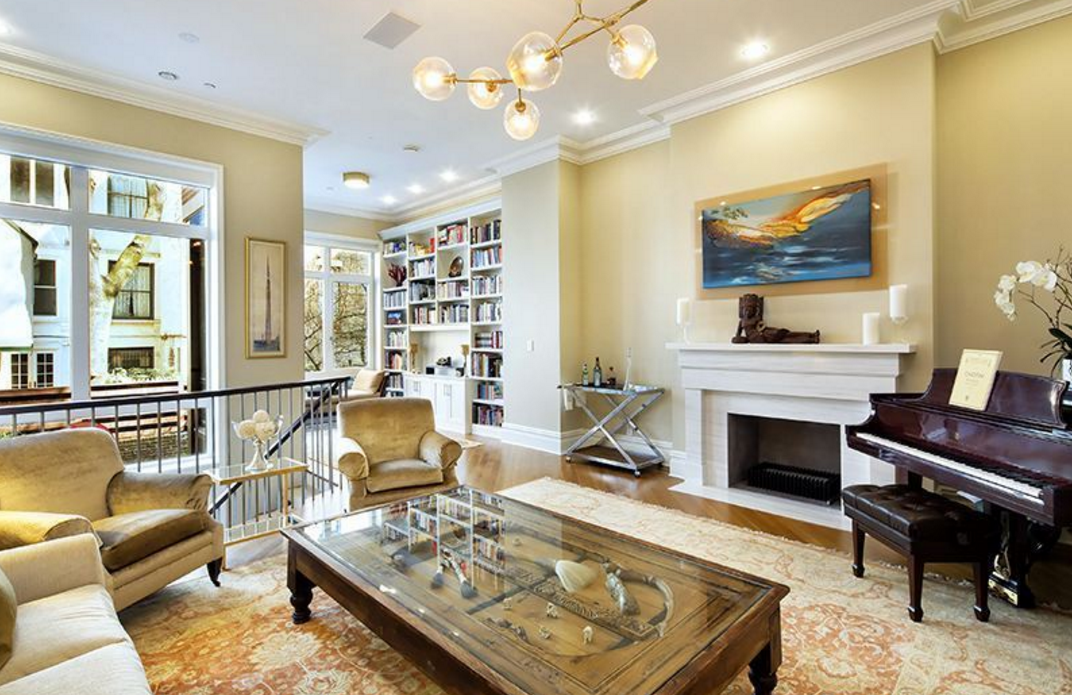 Upper West Side six-bedroom, six-bathroom townhouse, $18.995 million: Located at 25 West 88th Street between Columbus Avenue and Central Park West, this 8,000-square-foot certified passive house has six stories, six bedrooms, six bathrooms, a finished cellar and activity rooms designed for yoga, meditation, exercise and crafts. In addition to local sourcing of most woods and other materials, all surface coatings (such as paints and waxes, etc.) have no/low volatile organic compounds to avoid potential toxins.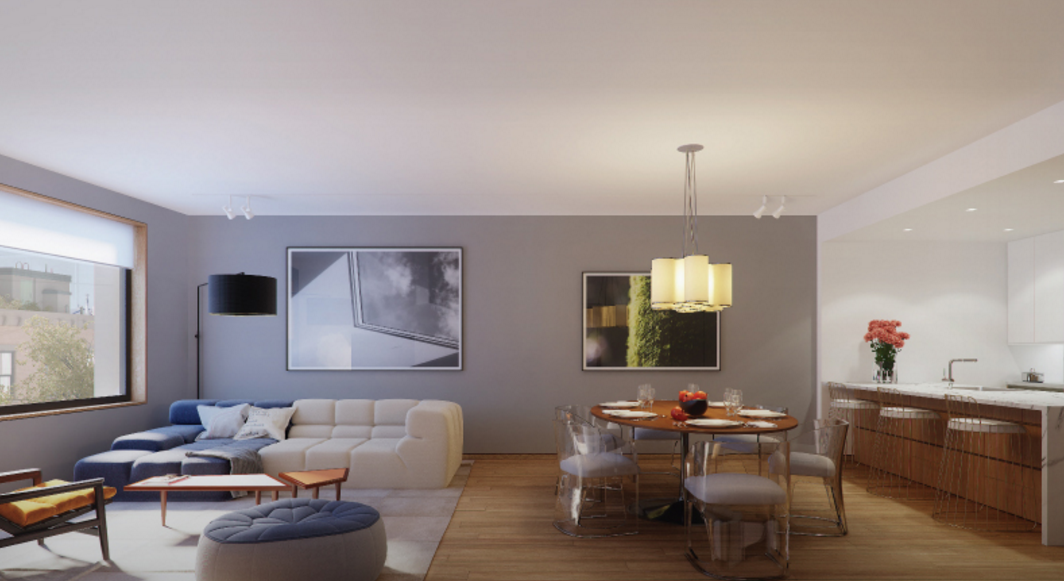 Boerum Hill four-bedroom, three-bathroom condo, $4.97 million: Features of this full-floor condo at 210 Pacific Street between Court Street and Boerum Place include a loft-sized open kitchen and dining area, a den and a home office. There's over 3,100 square feet of interior space and views of both the Brooklyn and Manhattan skylines. There's a private terrace accessible from both the kitchen and dining/living area, an indoor parking spot and basement storage. Passive house elements include insulation, triple-glazed windows and a solar hot water system.  
Brick Underground articles occasionally include the expertise of, or information about, advertising partners when relevant to the story. We will never promote an advertiser's product without making the relationship clear to our readers.