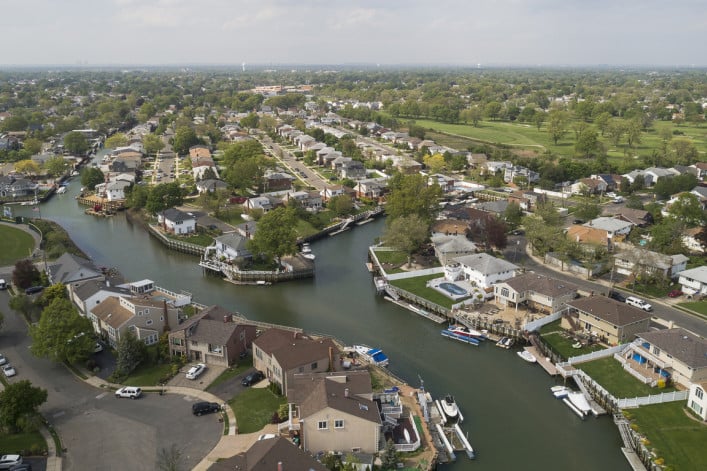 Almost half of all black homebuyers and renters on Long Island are likely to face discrimination from real estate agents and brokers. That bombshell finding is the result of a three-year undercover investigation of real estate practices in Nassau and Suffolk counties published yesterday by Newsday. (While Newsday is normally available to subscribers only, the paywall has been turned off to allow access to all readers.)
The report produced 240 hours of secretly recorded meetings between agents and pairs of testers, such as one white and one black, with similar financial profiles and house searches. 
Despite these similarities, and in spite of the fact that it is illegal to do so, agents treated the buyers very differently because of their race, in some cases showing minorities fewer listings or scrutinizing their finances more heavily. Whites often received coded messages designed to steer them away from minority communities, messages that minority house seekers did not get.
"The investigation reveals that Long Island's dominant residential brokering firms help solidify racial separations," the article says. House hunters who were white were directed to areas with the highest white populations, and minorities were shown more integrated neighborhoods.
Against the law
Under the Fair Housing Act, it is illegal to discriminate in selling or renting to someone because of their race, color, religion, sex, disability, familial status, or national origin. So discouraging someone from renting or buying in one area, or directing someone to a particular neighborhood because of their race, is against the law.
In cases involving undercover investigators who were Asian, 19 percent resulted in instances of discrimination, for Hispanics the outcome was 39 percent, and for blacks it jumped to 49 percent.
Here are some examples of the interactions uncovered by Newsday. In all instances, a pair of testers, one white and one minority, presented similar finances and house-hunting requests.
Two buyers, one black, one white, ask about houses in Brentwood. An agent sends 27 listings to the black buyer and warns the white buyer away from the area because of gang violence.
A black and a white buyer both ask about houses near Garden City. An agent steers the white buyer toward a predominantly white neighborhood while steering the black buyer toward an area that is mixed. 
In another test, an agent requires a mortgage preapproval before taking a black buyer on a house tour or providing listings. The agent sets no such preconditions for the white buyer.
Another agent directs a Hispanic buyer toward minority school districts while sending double the number of listings in a predominantly white neighborhood to the white test buyer.
An agent told an Asian buyer, "It's a waste of my time and your time" to see listings before being preapproved for a mortgage. To the white test buyer, who had not yet received his preapproval, she provided listings and a house tour.
Brick Underground articles occasionally include the expertise of, or information about, advertising partners when relevant to the story. We will never promote an advertiser's product without making the relationship clear to our readers.