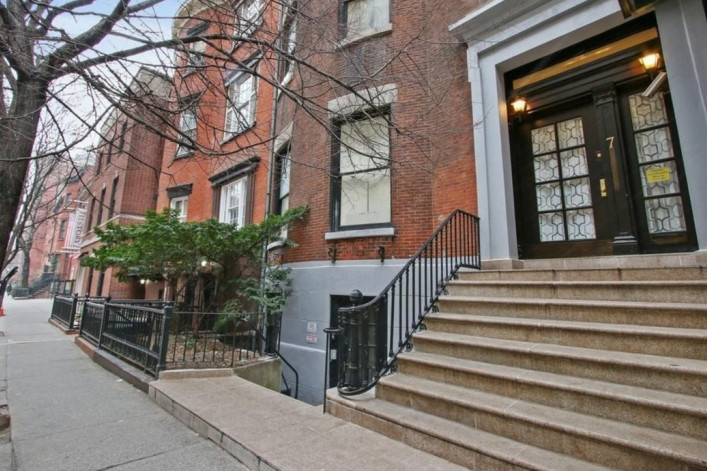 Been thinking about investing in a multi-unit property in the city, but aren't sure where to even begin your search, let alone what exactly you ought to be looking for or how you'll take to becoming a landlord? Let TripleMint's Chrisoula Papoutsakis and Keller Williams Tribeca's Matthew Steer guide you through the process in this week's Buy Curious.
The proposition:
I've been seriously considering buying a multi-unit townhouse as an investment and renting out the units. Where should I look? What do I need to know before buying?
The reality:
When choosing a multi-family to invest in, the first things you should do are "work the numbers" and "do the comps" to make sure you'll get a good return from the rental units, says Papoutsakis of TripleMint (fyi, a Brick partner), who owns four three-family townhomes in the Astoria and Long Island City areas. She stresses that it's important to know what similar structures are nearby and how much they're going for so you can more easily determine what the building you're interested in is truly worth.
In addition, anyone looking to get into this needs to be aware that he or she probably won't be able to make this a full-time gig until the rent rolls are firmly established. "The ultimate goal is to do this full-time," says Papoutsakis. "If you acquire enough properties, purchase them at the right prices, and the numbers work (meaning making a net profit post-mortgage and other costs), then it can be a major source of income, if not the only one you need."
However, she cautions would-be buyers not to view this process as something that will simply let money roll on in. There are taxes to think of, repairs to make, and lots of work to be done before you'll earn even a single dollar.
Here's what else you should know before embarking on your search:
What specific factors do you look at before purchasing?
"Look for the right location—meaning either developing or developed," says Papoutsakis, noting that so-called up-and-coming areas (read: places where property values are on the rise) often attract the arrival of grocery stores such as Whole Foods or is seeing tons of new construction happening. 
Papoutsakis stresses that this shouldn't be the only thing you're looking for, "but it is critical for property appreciation," she says matter-of-factly. Moving to an area that still has potential for growth "will certainly have an impact on [a property's] value" because there's more upside, as in prices haven't yet reached their apex.
Next, she says to "make sure the size and layout make sense because when you're buying investment properties you're not only buying for yourself. You need to consider potential tenants and what will attract them." She notes that amenities like laundry and storage space tend to be key. 
Papoutsakis also advises steering clear of custom homes—ones in which a seller has invested "a substantial amount" on one style (in other words, what pleases them, whether this be contemporary or traditional) and "didn't consider practicality for resale," as these improvments may not appeal to renters. (Not everyone might be up for a super-minilalist space that hardly has walls, for instance, which could be deemed highly impractical.)
"Also, depending on the audience, pools, Jacuzzis, wine cellars, game rooms, and other perks, for example, are very specific," she points out. "It may or may not benefit them in the end." Instead, she urges sellers to "concentrate on clean lines and soft colors, something that buyers would be more attracted to. Always think of resale value."
Keller Williams Tribeca's Steer says that the first thing he'd do is "become an expert on a neighborhood and gather a tremendous amount of data on that neighborhood's rental market so [you] can accurately determine what cap rate [you] can expect to receive." (A "cap rate" is a yearly rate of return. To determine it, you simply divide the net rent by the total price.)
To him, that means "surrounding yourself with experienced, honest people who can evaluate the condition of the property and the realistic costs of improving that property." This can mean inspectors, contractors, architects, or any other expert whose advice you might benefit from. "You or someone on your team should also know the neighborhood and its history over the past several years."
What are some red flags that would turn you off a property?
Steer says that structural damage is a definite turn-off. You don't want to have to deal with those sorts of in-depth repairs from the get-go. He advises starting off with a general inspection. "But if the inspector turns up anything structural, I would then hire a structural engineer to get an opinion from a specialist," he says. "Environmental concerns such as being in a flood zone or excessive noise in an area also need to be thoroughly examined prior to purchasing the property."
For Papoutsakis, "if you have a healthy budget and are willing to gut it, not much should really scare you off." If you're thinking of evicting tenants who may not be holding up their end of the landlord-tenant bargain—as in, they're not paying rents or are illegally renting out their place on Airbnb or not actually living in their rent-stabilized apartments—know that there's a right way and a wrong way of approaching evictions. (You don't want to be shady like some landlords have been known to be, who prey on stabilized tenants.)
It's important to be respectful of tenants' rights, as landlords who aren't run afoul of city rules and can incur the wrath of both locals and lawyers. For more on what you need to know about being a first-time landlord, read our primer.
How do you choose a neighborhood?
"I look for opportunity," says Steer. "Demographic conditions such as a big employer moving into the area or areas that become a hotbed for artists are often worth paying close attention to." He cites the rise of Soho and Tribeca around three decades ago or so as examples. "We've seen this more recently in Williamsburg and Bushwick," he adds.
Transportation is also an important factor, he says. Are there subways and buses in the immediate vicinity? 
And if not? "It's definitely not a no-go, but it is something to be taken into consideration," says Steer. "Many people who live in Brooklyn work in Brooklyn and have a car, therefore it's not as much of an issue for them to have a subway nearby." If you do still choose to buy the place despite its distance from a subway stop, Steer says that you'd probably "purchase for less and not get the high rents" that you would at a closer building.
Papoutsakis agrees, adding that whatever neighborhood you look at should ideally have amenities galore, meaning supermarkets, banks, restaurants, a post office, and other services. Tenants want to have it all at their fingertips.
How do you figure out how much to charge for rent?
Steer says you just have to do your homework. "I run a comprehensive study of the neighborhood's past and present rental activity. They can then use this data to determine the highest achievable rent based on the current market and the condition of the apartments." Steer adds that "rents have softened a bit in recent months, but running comps on present rental activity will supply you with the data you need to make an informed decision."
What's the hardest part of this process?
For Steer, it's simply a matter of "finding good product" since NYC is a "very strong and competitive market and finding a deal requires patience, skill and being able to see the value in a property that another person may miss."  
But for Papoutsakis, it goes deeper. "The hardest thing is when you need to deal with the New York City Department of Buildings or any architects or engineers if you're looking to propose any changes. Because no matter how diligent you can be it will still be a challenge when dealing with all of the above," she says, adding that "negotiating and working with contractors and subcontractors can be challenging." 
What about being someone's landlord?
Both experts point to the fact that becoming a landlord can be difficult for even the most detail-oriented of folks. "You have to be prepared for major responsibility," says Papoutsakis. "These are your homes, so not only are you concerned about the house, but about the safety of the tenants." 
As such, you have to be prepared to deal with anything and everything that might come up. Heat broken? That's your responsibility. Bathtub not draining? Yours too. Kitchen sink leaking? Yup, all you.
"It's actually more challenging when you are a small landlord," says Steer. "You don't have the economy to scale of the bigger landlords. You may find yourself needing to be the super for a period of time."
Papoutsakis adds that it's "important to maintain a good team" that includes electricians, plumbers, handymen, engineers and architects, as well as a monetary reserve for each property in case anything should happen.
And if you think you simply don't have what it takes to do all that, Papoutsakis explains that there are also companies such as HomeUnion, whom you could pay to handle the day-to-day management of any given property.
Check out these listings: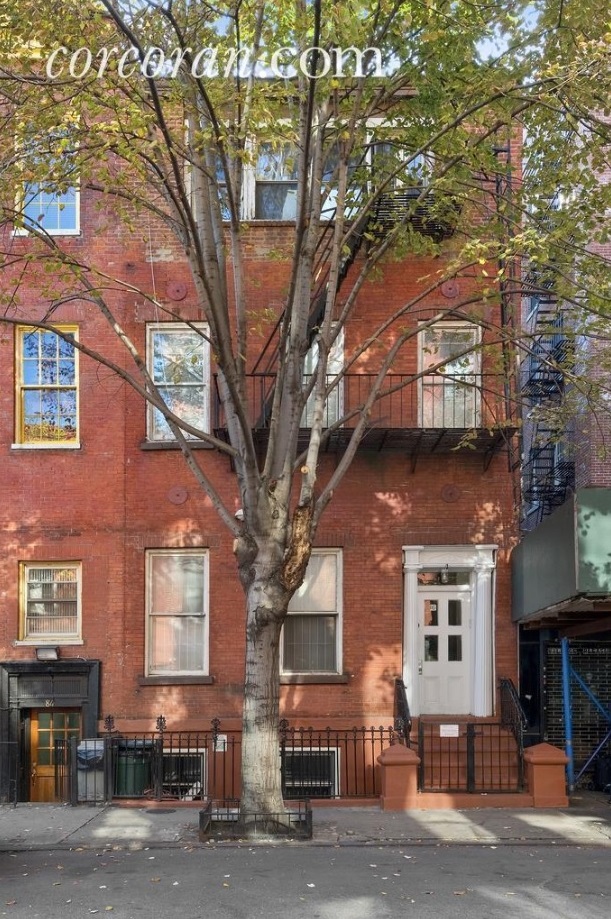 West Village mixed-use townhouse, $6.7 million: This prewar three-story townhouse at 86 Christopher Street (between Seventh Avenue South and Bleecker Street) has three residential units and one retail unit and spans over 3,574 square feet. Each floor-through apartment has two-bedrooms, updated kitchens, and hardwood flooring. There are also 10-foot ceilings, exposed brick, and a roof deck.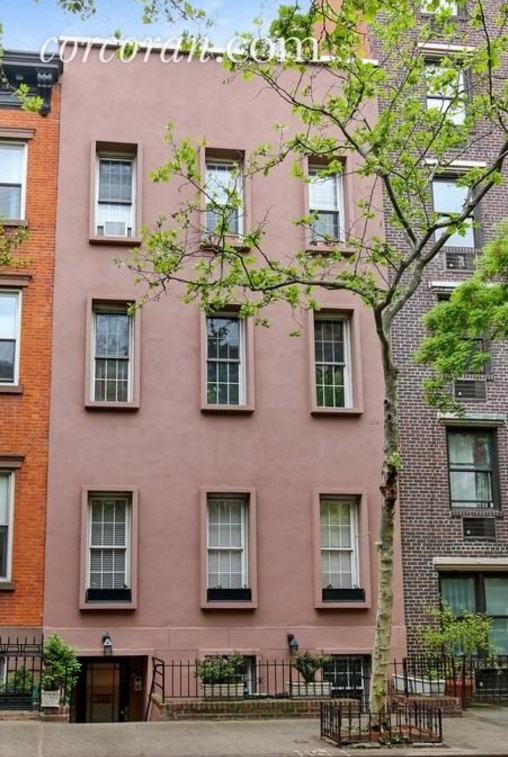 Chelsea multi-family townhouse, $6.995 million: Located at 326 West 19th Street (between Eighth and Ninth avenues), this four-story townhouse offers a large owner's garden unit and four apartments above (three are fair market and two are rent-stabilized). In addition to the 4,200-square-foot building, there are also 1,800 square feet of additional buildable air rights up for grabs. There's also a large garden with a deck and a koi pond.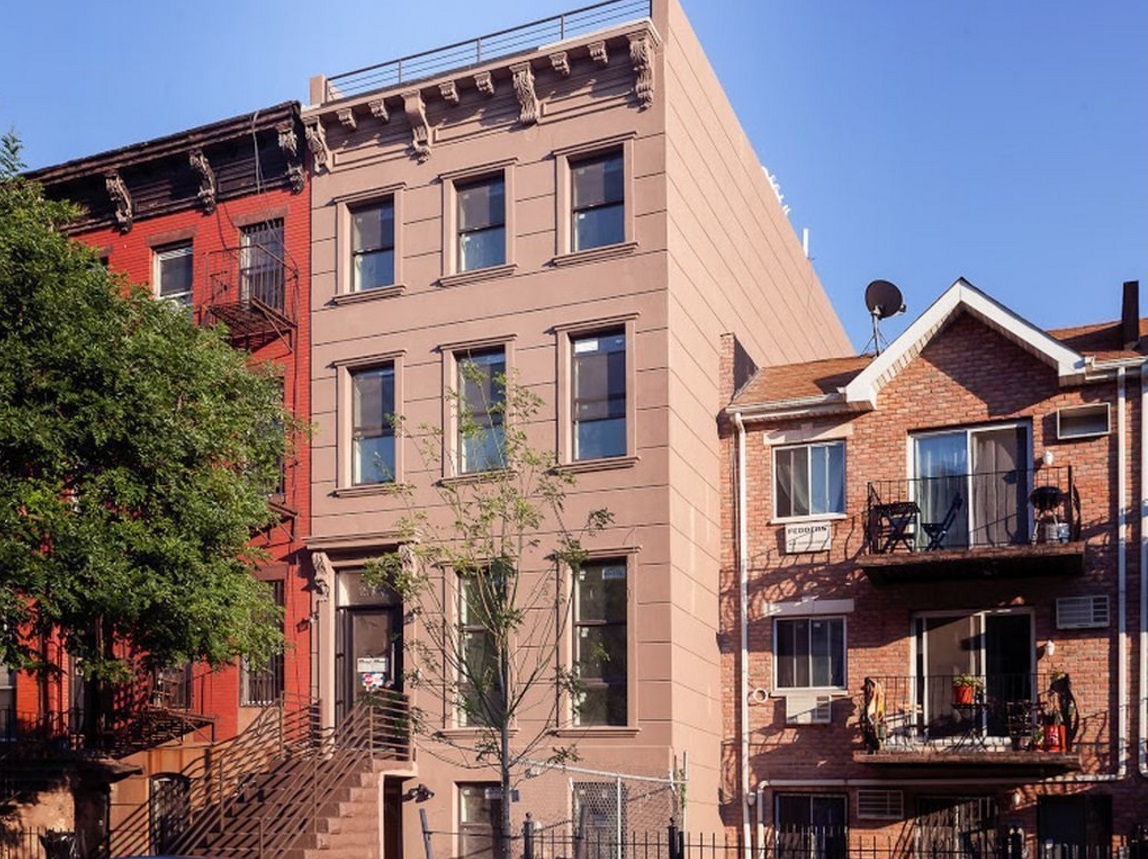 Bedford-Stuyvesant multi-family townhouse, $2.5 million: This renovated townhouse at 276 Quincy Street (between Nostrand and Marcy avenues) has four three-bedroom units. Each is currently occupied earning market rents. Pets are allowed.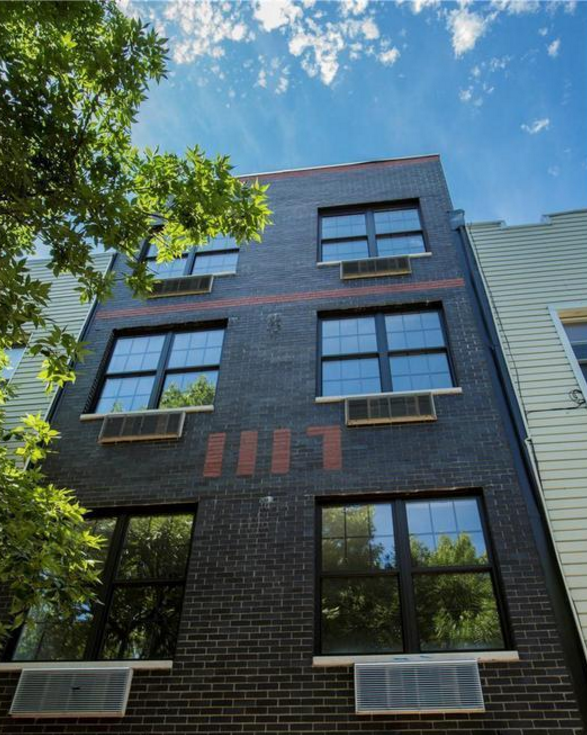 Bushwick multi-family townhouse, $2.985 million: This four-family townhouse at 1117 Jefferson Avenue (between Bushwick and Evergreen avenues) offers four stories, plus a cellar. All units feature hardwood floors, stainless steel appliances, shaker cabinetry in the kitchens, Caesarstone countertops, and subway tile backsplashes. There is private outdoor space for three of the units, as well as a common roof deck for the building.
Brick Underground articles occasionally include the expertise of, or information about, advertising partners when relevant to the story. We will never promote an advertiser's product without making the relationship clear to our readers.