Love the idea of buying a charming house with an on-site parking space, but worried that you don't have the funds necessary to turn that dream into a reality? Peter Sommer of Triplemint and Jessica Kaufman of Citi Habitats told us how you can make it happen for under $1.5 million in this week's Buy Curious.
The proposition
I'd love to buy a house with a parking space—the ultimate New York City luxury. I don't have $20 million, though. Is there anything for less than $1.5 million anywhere in Brooklyn or Queens?
The reality
You should definitely be able to find something in your price range, our experts say. You just have to know where to look. 
Where should you look?
"In Brooklyn, prices are through the roof in some neighborhoods" such as Park Slope and Williamsburg, Kaufman says. But that doesn't mean that there aren't less expensive options. She continues, "For more affordable [townhouses], your target neighborhoods should include Bushwick, Crown Heights, and Bedford-Stuyvesant—although off-street parking for homes [in these neighborhoods is not common]. If you are willing to consider a property that may be of a newer vintage—say the 1920s-1960s—there are many options in Brooklyn's more far-flung neighborhoods like Bay Ridge, Marine Park, Canarsie, and Sheepshead Bay that include driveways and even garages."
Sommer also suggests Midwood and Dyker Heights, and recommends that buyers in search of a house with a parking space should "look in areas where there tend to be detached townhouses" since "with detached homes, there is often a narrow driveway between the homes [where] you can drive through and park... in a garage."
Queens offers even more options, according to Kaufman.
"For a tranquil, yet centrally located community that has options within the $1.5 million range, I would suggest Forest Hills. Jamaica Estates, Douglaston, Bayside, College Point, and Whitestone are other areas with homes in this price range," she says. "However, these communities are more car-dependent than Forest Hills… so in these neighborhoods a private car can be more of a necessity than a luxury."
How should you begin your search?
"I always tell my clients to check out the vibe of a neighborhood by going during the day, as well as at night. Knowing where you would feel the most comfortable living is key," Kaufman says. And once you've chosen a community, she advises using key words like "off-street parking," "private driveway" or "garage" on a brokerage website like StreetEasy in order to find options in your chosen area.
How often do NYC buyers request on-site parking?
Not often in Manhattan, but fairly often in Brooklyn and Queens, Kaufman says.
"Clients who are looking for a townhouse or a brownstone... have already factored into their budget that if they purchase an apartment in Manhattan and pay for the maintenance and other fees associated with a condo or co-op property, it can be the same for them to purchase a townhouse/brownstone in an outer borough," she says. "Therefore, instead of paying for [public transportation] or [constantly] looking for parking, very often they decide to drive to work [in Manhattan] and thus need a spot to park their car."
Why would a buyer want this?
"Some people like the freedom that car ownership offers," Kaufman says. "Even if they use public transit to go to and from work, they still enjoy having a car for weekend trips to the shore or for Costco runs. Having a car can make life easier in many ways, especially if you have a safe place to park it without any extra monthly charges."
Also, Sommer adds, this is typically requested by "someone who does not want to deal with alternate side of the street parking and having to move his car every other day."
How much extra does a parking spot add to a home's price?
In Sommer's experience, "a parking garage or parking space can be valued from $50,000 up to $1 million."
"Cost is almost entirely based on location," he says.
The value of a parking spot "depends upon the demand in the neighborhood," he says. "For instance, in areas where street parking is non-existent, this is a premium."
What are the biggest pros of buying a house with a parking space?
The most important one, according to Sommer, is "not having to deal with alternate side of the street parking."
In addition, "If there is a garage, it is great for preserving the integrity of your car as it's not exposed to the elements." Plus, "if there's room for more than just your car, you can potentially rent out the parking space to neighbors."
Kaufman adds that "having dedicated parking takes away a lot of the hassle of car ownership in NYC. There is no need to endlessly circle for a parking space or to move your car for street cleaning."
Are there any cons?
The only negative our experts could point to was maintenance, such as snow shoveling.
And if there's a garage, you'd be responsible for the upkeep of the structure and the roof, Sommer adds.
In search of space to spread out and store your vehicle? Check out these listings:
Crown Heights three-family townhouse, $1,499,000: Located at 1576 Eastern Pkwy., between Sterling and Park places, this legal three-family brick building has three three-bedroom, one-bath units. Each unit has a chef's kitchen with stainless steel appliances, split AC units, tiled bathrooms, hardwood flooring throughout, and recessed lighting. There's also a finished basement that can be used for storage or laundry. In addition, the first floor has access to a rear yard that connects to a private garage.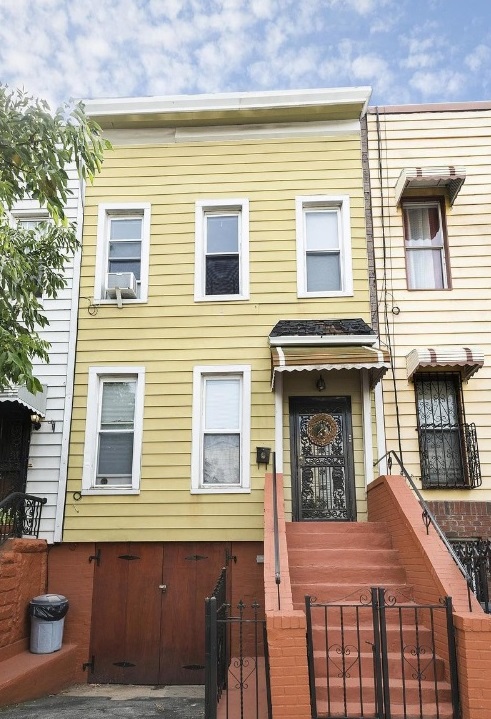 Bushwick two-family townhouse, $1,199,000: This two-unit home at 81 Harman St., between Central and Evergreen avenues, has two full-floor apartments, a finished basement, a deck, and a backyard. There's also a basement-level garage.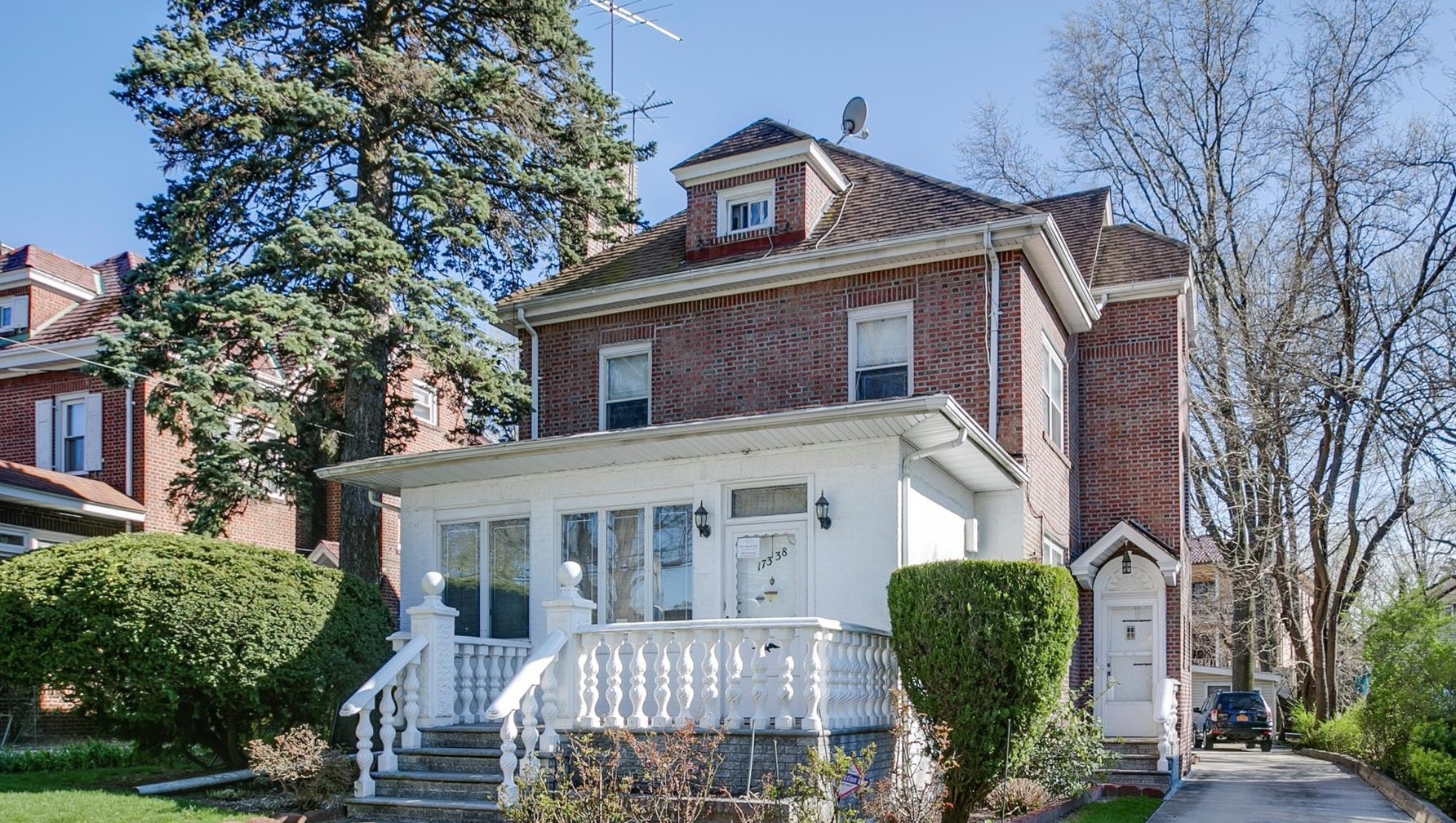 Jamaica Estates house, $1,395,000: This five-bedroom house at 173-38 Croydon Rd., between Homelawn Street and Mayfield Road, has four full bathrooms, two half-baths, and is move-in ready. There's also an eat-in kitchen with stainless steel appliances, a center island with a sink, a finished basement with porcelain tile floors, a steel storage shed, raised vegetable beds, a security system, a driveway, and a garage.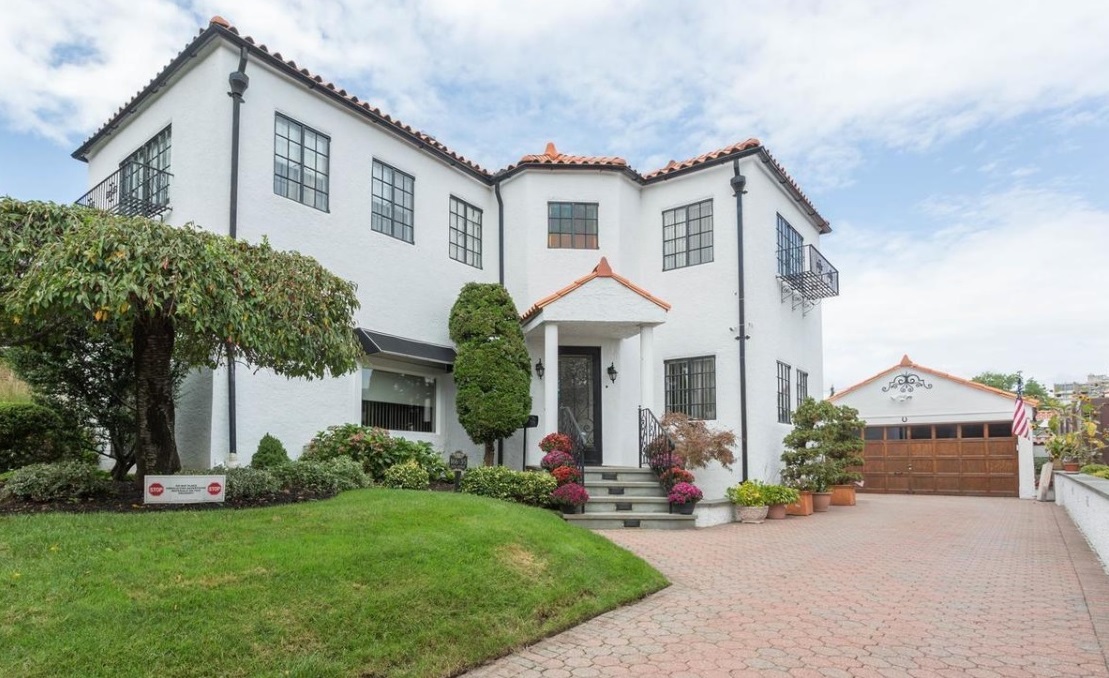 Beechhurst house, $1,499,000: This three-bedroom, two-and-a-half-bath house at 166-35 14th Ave., between Totten and 166th streets, has a sunken living room, a wood-burning fireplace, wood floors, stainless steel appliances in the kitchen, a driveway, and a detached two-car garage.
Brick Underground articles occasionally include the expertise of, or information about, advertising partners when relevant to the story. We will never promote an advertiser's product without making the relationship clear to our readers.