In honor of Post-Grad Week here on Brick Underground, we've found a Co-op Pick of the Week that'll appeal to recent college graduates lucky enough to allow help from parents who'd rather their new graduate buy real estate instead of rent.
Among the upsides to this particular two-bedroom, one-bath: First, the price, which, at $325,000 is low for a two-bedroom in this city, and then, its location in Astoria, a popular Queens neighborhood particularly well-liked by younger New Yorkers, thanks to its bustling restaurant and bar scene, and still-cheaper-than-Brooklyn prices.
Also, not all co-op boards actually allow parents to buy apartments for their kids, but this one does. Another plus: The two-bedrooms are separated by the living room/kitchen, which means some privacy if you take on roommates, too. And even if you're not planning on staying in the city forever, you can sublet the apartment—the co-op board allows that, too, and not all do.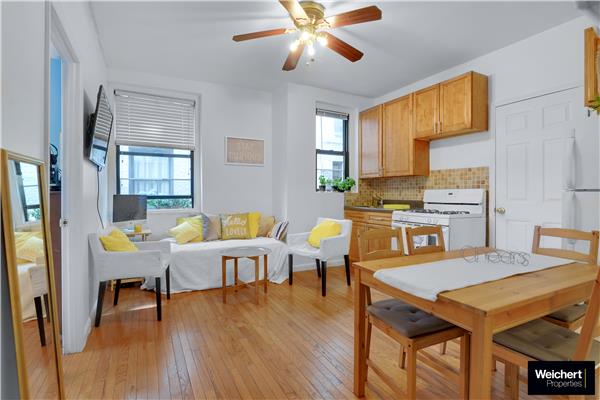 Sure, the kitchen is rather small, but when you live in New York City and you're young, you tend to eat out a lot. (There's always Seamless, too.)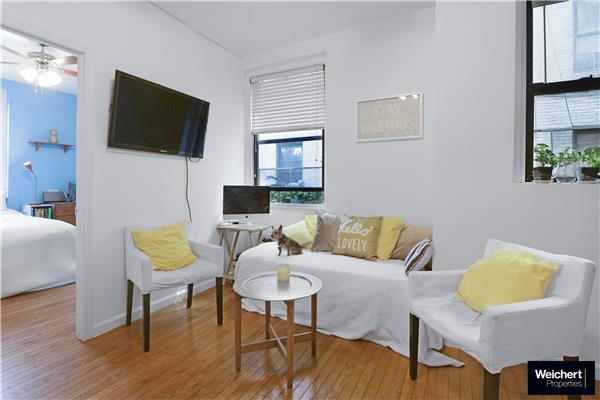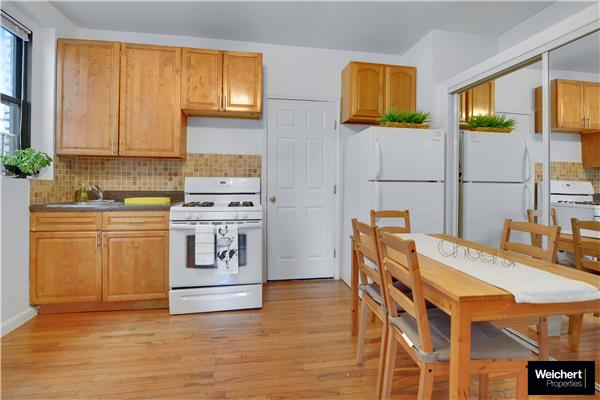 The living room has enough room for a small table and a couch, too. That's not necessarily a given in this city of ours.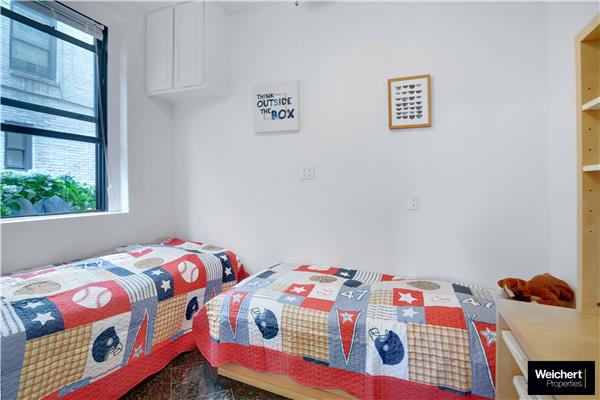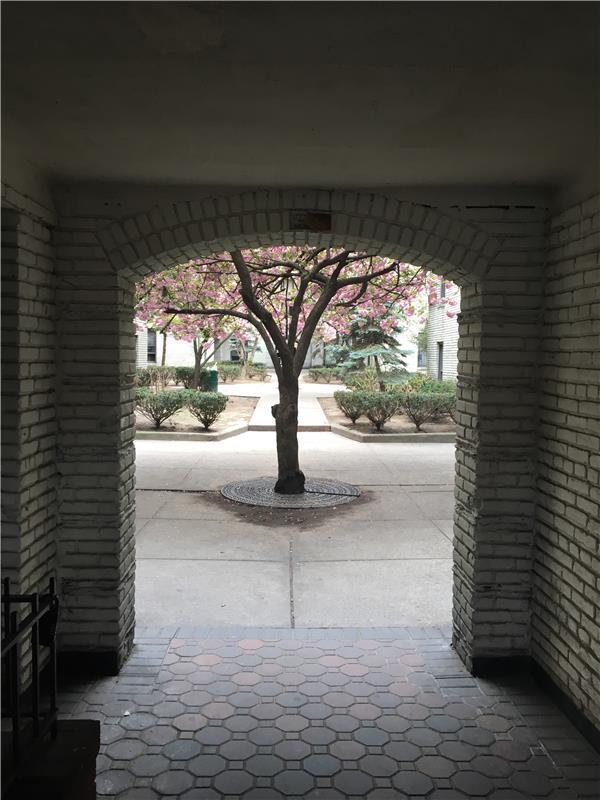 The apartment is in a building with laundry facilities, a live-in super, and a shared garden (pictured above). The monthly maintenance is $882 a month, so add that on to the monthly mortgage payments when figuring out whether buying in this case instead of renting is right for you.