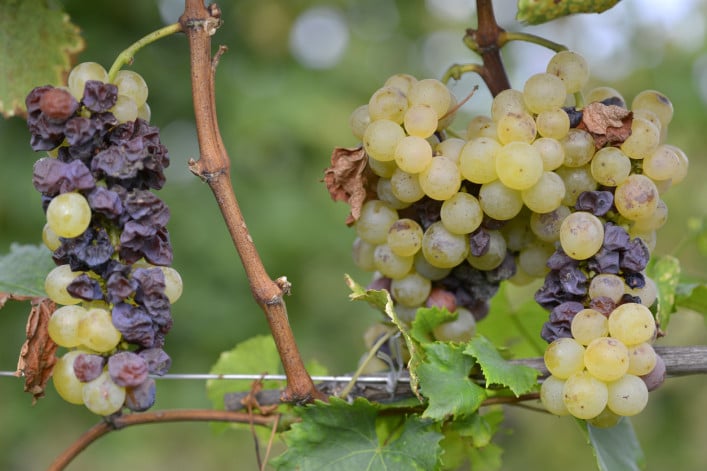 At long last, you found the perfect apartment. There's just one problem: it's been on the market a little too long. Or has it? And what is "too long", anyway? For sure, an apartment or house with a listing that's lingered should raise some flags, but just because a property hasn't been snapped up in a New York minute doesn't necessarily mean you shouldn't consider making it your new home. Here are some things to think about when questioning an apartment's time on the shelf.
Consider the context
This is the big factor to think about across a number of variables.
"I'm a firm believer in always placing these 'rules of thumb' in context. Especially these days when the market is so diversified amongst the different neighborhoods, price-points, the time of year, " says Christopher Kromer, of the Ariffin-Kromer Team at Halstead. "I think it really helps to know the specific market you are looking in, as sub-markets behave differently one from another all over town."
As an example, Kromer cites the market for higher-priced apartments, which is currently moving more slowly than those in the lower range.
"But this isn't necessarily a reflection of value, or something wrong with the property. It could just be that there aren't as many buyers or activity in that particular market," he says. "Some properties just take a longer time to sell, whether it's related to pricing or just finding the right buyer." 
Similarly, Halstead's research has shown Manhattan studios selling in six-and-a-half months lately, whereas apartments three bedrooms and larger are selling in a little over nine months. 
Price 
Naturally, a big factor scaring away buyers is the price tag. A common culprit is an unrealistic seller.
"[That's] why I spend so much time talking to my sellers about the value of their home and setting expectations," says John Mazurek, of Douglas Elliman. "Everyone in New York City talks about real estate and rumors fly. Some sellers get unrealistic ideas of value: a neighbor told the homeowner someone else on another nearby block got a boatload of cash. Now he wants that same amount." 
An obvious indicator of a seller who has come down to earth regarding the perceived value of a place is price cuts, and it may have taken some time for that realization to set in. 
"Perhaps the seller was overly ambitious early on and is adjusting to the market, though it doesn't necessarily point to anything wrong with the property," Kromer says. "The market may have perceived it as 'wrong' at the initial price and lost the initial group of buyers, but at the new price, it could actually be a good opportunity for the right buyer—and also maybe indicative of a sobered and motivated seller."
Timing
When it comes to the metabolism of the market, not all seasons are created equal.
"A property that's been on the market for two months in February—having come to market in December, one of the slowest times of the year, if not the slowest—is a different situation than the same listing having been on the market for 2 months in May, having gone through the prime selling season," Kromer says. 
Condition
An apartment that needs work can provide a real opportunity for buyers who are prepared to take that kind of project on, but many people will pass in favor of newer construction.
"Structural issues can be a big deal, especially in older buildings," Mazurek says. "In Brooklyn the vast majority of structures are over 100 years old and stuff just happens. Buildings are living things in a sense. They settle, they move, they shrink, water gets in. It doesn't mean there's no value left, but the buyer needs to know ahead of time and be prepared to either make repairs or work with whatever governing body is applicable—co-op board or condo association—to get the repairs done."
Financing
It could be an issue related to financing at the particular building that's holding up a sale.
"How many investment units are in a building?" Mazurek says. "Most co-ops have strict sublet policies, but the majority of condos don't. That's why investors will purchase condos. And if there are not enough 'owner-occupied' units in a particular building, then banks won't finance them. No finance, no sale."
Presentation
It also might be the first line of offense—the initial batch of photos used to attempt to lure buyers in fizzled, and perhaps the seller didn't bother to stage.
"Sometimes, it's just photos," Mazurek says. "There was an apartment available in Turner Towers for six months, and the agent had no offers. A guy in my office took over the listing, re-staged, took high quality photos, and re-listed it at the same price. First open house he got an offer at the asking price." 
It was waiting for you
While it makes sense to be wary of a unit that isn't moving, the truth is, there might not be anything wrong with it. Of course, you should do your research and look for any red flags, such as building with shaky finances, toxic tenants, etc.
"While it's true in general that buyers get nervous about homes which linger for months, as they wonder what they might be missing that drove others away, I really believe that the listing needs to be placed in context to its specific and local market, along with the history of the listing," Kromer says. "Some properties just take a longer time to sell, whether it's related to pricing or just finding the right buyer."
"You shouldn't cross things off the list just because it's been 'X' days on the market," Mazurek says. "Buildings aren't cars. No are two exactly alike. Sometimes an apartment sits because it's got a funky layout that is perfect for one buyer and no one else. [Or] the only view is of a wall, but [it's perfect for] someone who really wants privacy.  There's nothing 'wrong' with these units, but they're for a particular person who will love it." 
Brick Underground articles occasionally include the expertise of, or information about, advertising partners when relevant to the story. We will never promote an advertiser's product without making the relationship clear to our readers.