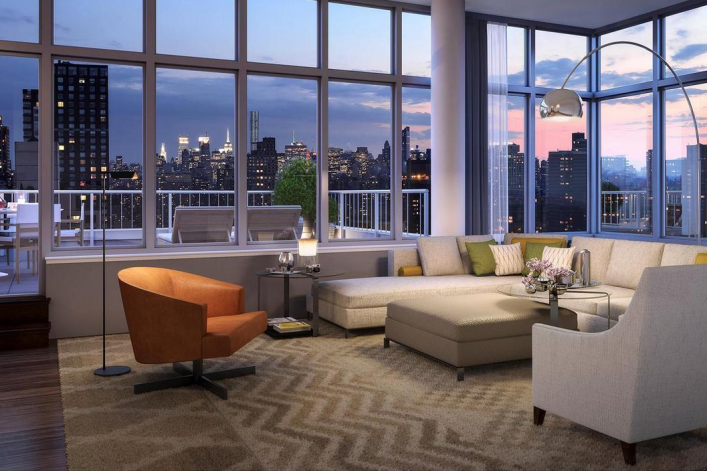 The Second Avenue subway should be opening soon (though Curbed reports that the long-anticipated project might be delayed once again), but even with the prospect of major transit improvements, Yorkville remains one of the last havens of relative affordability in Manhattan.
The uptown neighborhood, bordered to the south by 79th Street and the north by 96th Street, and by the East River to the east and Third Avenue to the west, stands to benefit the most from the new subway line, which will spare locals the multi-avenue trek to the Lexington line. 
Despite this transportation coup, looking at sales prices in Yorkville is like "going back in time," says Constantine Valhouli, founder of NeighborhoodX. The data site analyzed the cost of co-ops and condos currently on the market in the area and uncovered an impressive range. Noting that the most affordable options begin at $545 per square foot co-ops, and go all the way up to $3,012 per square foot condos, Valhouli says, "That's a sixfold difference between the most affordable and the most expensive. Someone paying $3,000 per square foot could live anywhere, and it's a considered decision to live in Yorkville on East End Avenue in that building." These buyers, in other words, are working with the kind of budget that would allow them to go anywhere in NYC, and Yorkville properties are likely enticing them via a combination of amenities, design, and waterfront views. 
Valhouli notes certain similarities between Yorkville and the East Village: Both are walkable, self-contained neighborhoods where the housing stock includes a high proportion of smaller, pre-war tenement buildings. The East Village, he points out, used to be described as a runner-up of sorts to SoHo and Greenwich Village in terms of desirability; but now it's one of the city's hottest neighborhoods, with a stable base of demand.
Yorkville is perceived analogously, as a reasonable alternative to the more glamorous Upper East Side, and with the Second Avenue subway's debut imminent, it may begin to move in the same direction as its downtown counterpart. "Already, you see better-designed places opening up in the last few years," Valhouli says. "You start to see the direction it's going to head in as a place people will choose to stay for a much longer time." 
And while the distance from Yorkville's easternmost streets to train stations isn't that drastic—the neighborhood is not a subway desert by any means—those extra avenues can impact the area's appeal, particularly during the cold months. (Brick's senior contributing editor Lucy Cohen Blatter, in a personal essay, broke down the advance preparation that life on York Avenue can entail: "Much like living in a walkup, you need to plan for leaving home. Because if you make it to Second Avenue and then realize you forgot your phone? Your phone is staying home," she wrote.)
But now, Valhouli says, "Yorkville is finding a new identity for itself. It has become a magnet for young people because of its affordabilty, so the next step is going to be becoming inherently desirable."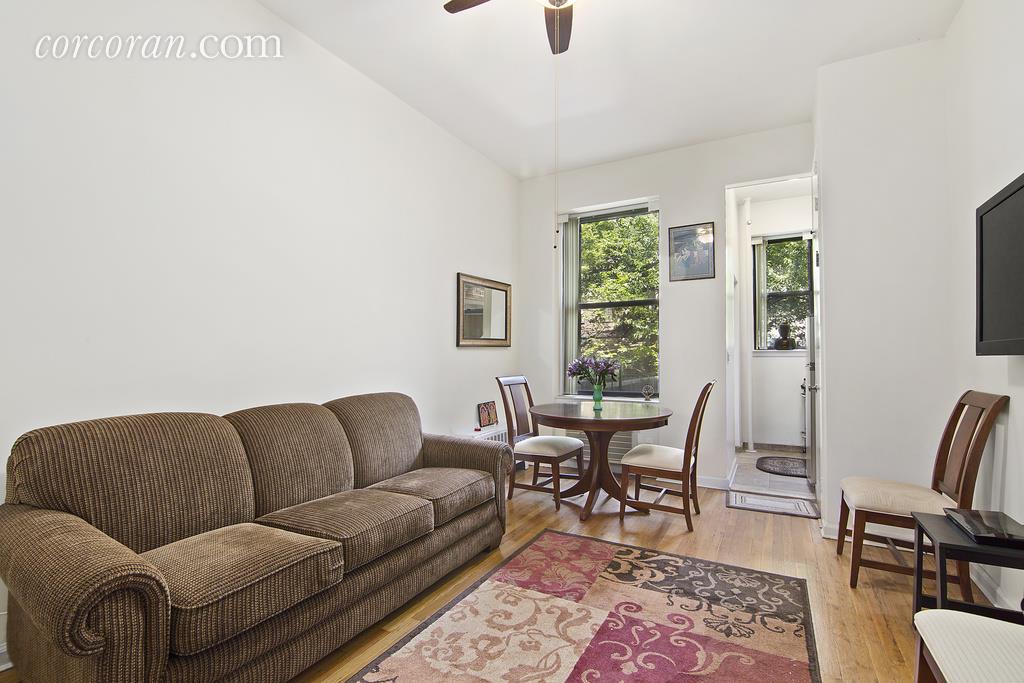 There are still deals to be had: The lower end of home prices mimic those seen in deep Brooklyn, Queens, and the Bronx, Valhouli says. The most affordable co-op on the list now is a one-bedroom at 509 East 88th Street pictured above, listed for $400,000 or $545 per square foot. One might expect an apartment at deepest end of affordability to be a bit run-down and in need of some TLC, but in this case, the prewar co-op seems to be in good shape. The unit is small and in a railroad configuration, but it includes a private patio, as well as access to a shared roof deck.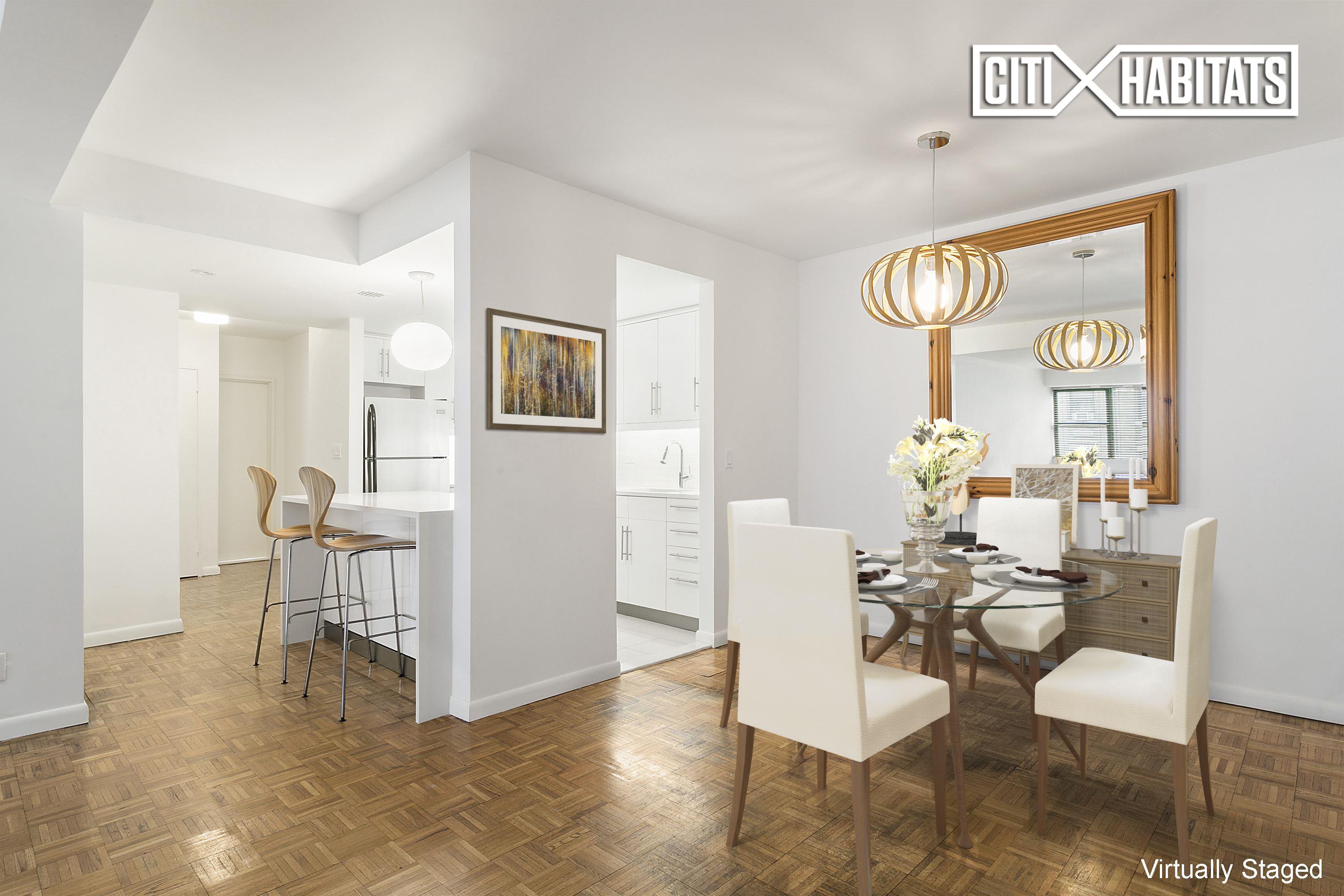 Among available condos, the biggest bargain you'll find now is this two-bedroom at 402 East 90th Street, listed for $1.149 million or $928 per square foot. The apartment features a recently renovated kitchen and bathroom, spacious living room, and separate dining room.
There's a catch, though: "Many of these more affordable units have higher maintenance costs," Valhouli explains. "Sometimes this comes down to a 421a tax exemption—as it works itself out over 15 years, the cost of ownership gets much higher. Older condos are hit with higher monthly ownership costs more than the new ones where the 421a still has a long time until it runs out, and you're going to have to offset monthly costs with a lower asking price." In the case of this apartment, expect to pay $1,096 in common charges and $1,145 in monthly taxes. 
Another reason for Yorkville's relative affordability is that it still has some catching up to do in terms of shopping options. "Street-level retail is concentrated to the avenues," Valhouli says. "If you had a rezoning of the side streets to allow more street-level retail, the combination of that plus the subway would be a powerful combination to add more value and more quality of life." 
The East Village, whose narrow streets and dense layout is similar to Yorkville's, has, by contrast, significantly more business, bars, and restaurants on its side streets. "It makes walking along the side streets a very lively experience—and part of what makes the East Village a destination neighborhood within a destination city," Valhouli says. Yorkville, meanwhile, though not lacking in entertainment options, is a much quieter area in spots—though given its population of just under 78,000, according to the Census, there's potential to expand its retail and nightlife scene.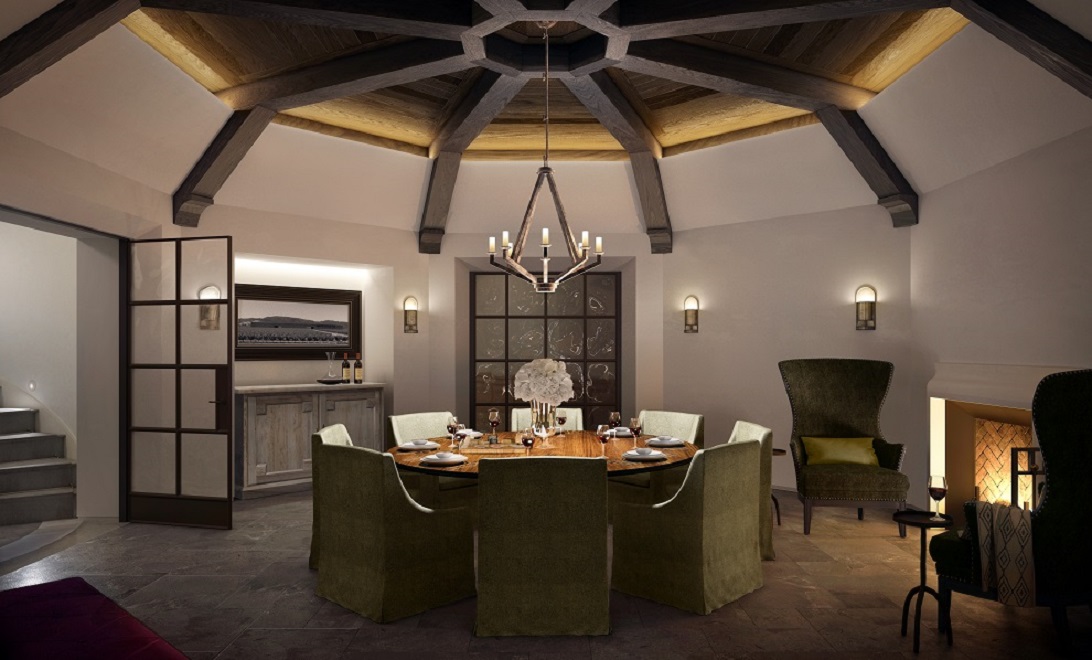 That said, buyers are still clearly willing to pay handsomely in certain parts of the neighborhood. Take this five-bedroom, five-bath condo at 20 East End Avenue, listed for $14.95 million, or $3,012 per square foot. Located in a waterfront property designed by famed architect Robert A.M. Stern, the apartment welcomes visitors with a grand entry foyer and massive entertainment rooms; you can expect custom millwork and finishes, as well as a private terrace off the master suite. 
While prices in Yorkville start to decline as you move further from Third Avenue (and its quick access to the Lexington subway line), they spike again at East End Avenue, Valhouli says, where celebrity-designed properties and river views boost desirability. "It's a little bit of an enclave, and that feeling is really rare to find anywhere that central," he adds.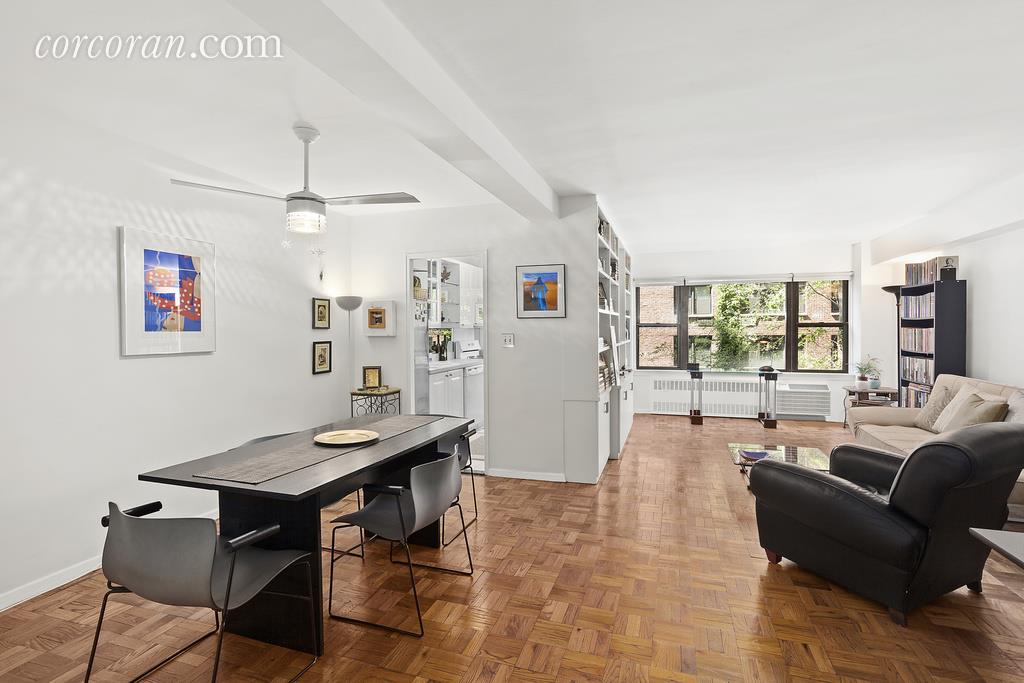 Slightly below the average sales price is this two-bedroom co-op at 510 East 86th Street, listed for $1.16 million or $966 per square foot. The charming postwar space is close to Carl Schurz Park, and will be well-served by the new subway when it opens just two avenues away.
Overall, Valhouli says, with the Second Avenue line on the way, it would be a smart move for young buyers to head to Yorkville and stay put: "By reducing the amount of time it takes for people further east to get to the subway, it's going to add value residentially," he says. "In general, what we're going to see is the prices in Yorkville will hold even closer to those on the Upper East Side—the same way that prices in the East Village have pulled in almost identically with those in Greenwich Village." 
Brick Underground articles occasionally include the expertise of, or information about, advertising partners when relevant to the story. We will never promote an advertiser's product without making the relationship clear to our readers.