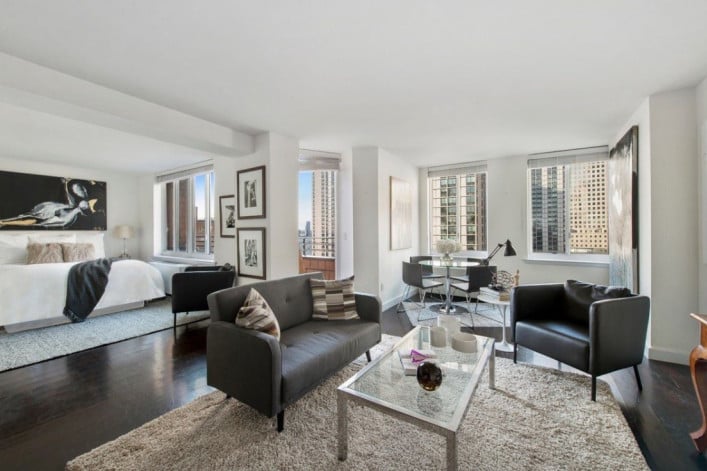 If you don't have enough in your bank account to cover a true one bedroom in NYC, why not buy a studio and convert it? You'll get the privacy you need at a price you can afford. In this week's Buy Curious, Leisa Aras of Keller Williams Tribeca and Greg Vladi of Triplemint tell you everything you need to know before building that wall.
The question:
I don't have the budget for a one bedroom in NYC, so I'd like to buy a studio that can be easily transformed into one. How do I do it? Where should I look?
The reality:
Living in a studio can be tough—especially for couples. "It's nice to have a clearly divided space" so you aren't always on top of each other, Aras says.
Also, she adds, "some people like to entertain and have dinner parties. But no one wants to attend a dinner party in your bedroom."    
She does, however, have some words of caution for folks thinking about changing their studios into one bedrooms. "If it's not a large enough space, it'll feel really cramped," she says. "And if it's done poorly, it can look worse than just arranging the room with well-placed drapes or bookshelves."
What layouts are best for turning a studio into a one bedroom?
L-shaped alcoves are ideal in this situation, Vladi says. But he also likes "studio/home-office type layouts," that have a separate, designated office space that can be closed off to serve as a bedroom, like this downtown Brooklyn apartment. The problem with those is that the offices usually don't have windows, meaning that the converted room won't be considered a real, legal bedroom.
"A large rectangle with a wall of windows is [also a] great layout," Aras says, noting that it's especially important that you divide the space to have windows in both the living space and bedroom. "It will give light and will allow for a clear division of space."
Which layouts are worst?
"A small square box is definitely a challenge," Aras says. She'd also steer clear of narrow railroad-style apartments that only have windows on one end. "You'd either have to sacrifice light in your bedroom or your living room."
Additionally, she'd avoid any configuration that would force people to have to walk through a bedroom in order to get to the living space. "That could get awkward," she says.
How large should a studio be to consider making it into a one bedroom?
"Anything less than 500 square feet would be a challenge to turn into a one bedroom," Aras says. "To be able to have a real one bedroom space, your bedroom would have to be at least 8 feet by 8 feet with a window and a closet. That alone is 64 square feet. Add a kitchen, bathroom, and living room… Anything less than 500 square feet is going to be tight."
What variables should you look for?
According to Vladi, ceiling height is one of the most important things to look at. The higher the ceiling, the larger the apartment will feel.
For Aras, it's light. You want to keep things bright in such a small space, so it's important to make sure that the apartment gets lots of sun.
Will all buildings in NYC allow you to convert a studio to a one bedroom?
Definitely not. It will vary from building to building.
"At the very least you need permission from your building's board to do this," Aras says. "At the most, you'll be required to get permits."
Vladi adds that "hiring an architect, [getting] a work permit, and making sure it's all [legal according to] New York City's Department of Buildings' codes are all factors to be considered."
Are there any specific neighborhoods you should look at?
Apartments like these can be found all over NYC, says Vladi, but notes that the Financial District in particular, "has great studios with unusual layouts because [many of] the residential buildings were converted from commercial spaces."
He'd also advise checking out the Upper East Side since "in older prewar buildings, you typically get more space," which will make it easier to convert.
Would turning a studio into a one bedroom affect an apartment's resale value?
Not really, says Jonathan Miller, president and CEO of Miller Samuel, a real estate appraisal and consulting firm.
"An alcove studio with a temporary wall or even a more permanent wall does not become a one bedroom because someone invested a few hundred dollars," he says. "If that were true, then there would be no studios left in Manhattan because they would all be converted overnight to one bedrooms so owners could enjoy significant value upside at little cost."
Is there anything you absolutely should NOT do when converting a studio to a one bedroom?
"Don't do it without running it past your building first," Aras says. "You could end up incurring fines and be told to take it all back down again."
Vladi agrees. "Do not go around your board," he says. "Upon resale, they'll find out anyway and could make you take it down."
 
Check out these studios that could possibly work well as one bedrooms: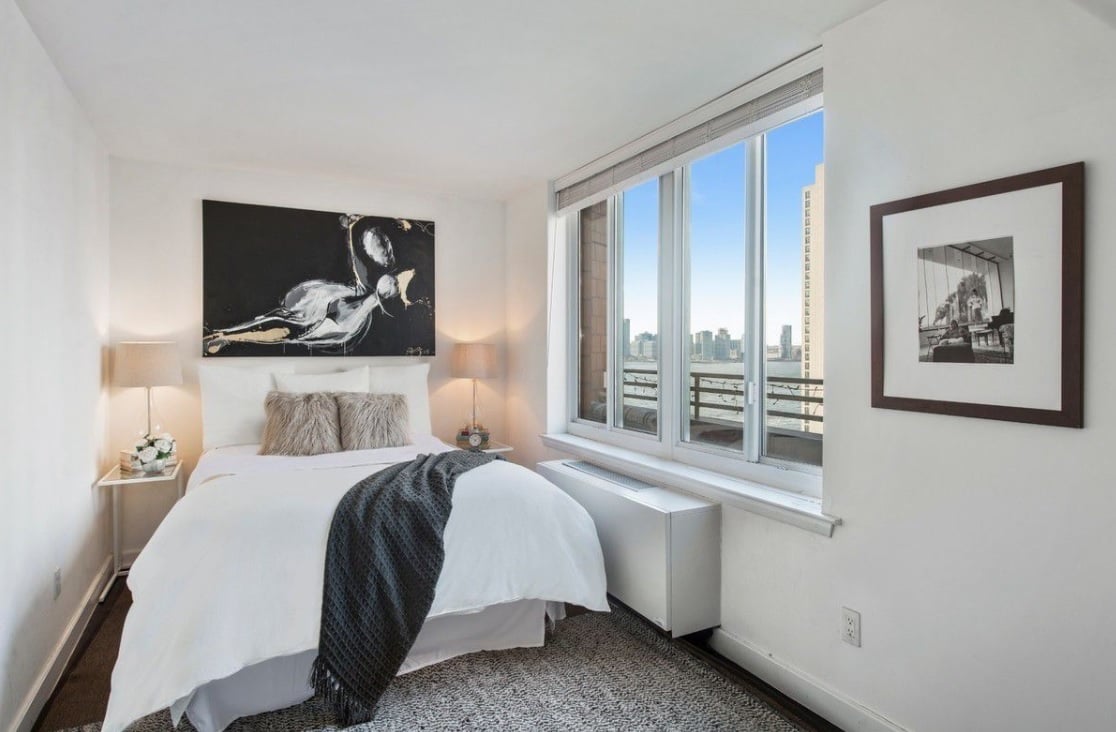 Priced at $1,060,000, this 713-square-foot studio (also shown at top) has water views, a modern kitchen with Italian marble countertops and stainless steel appliances, built-in speakers, a washer and dryer, and a TV in the bathroom. It's in a condo building with a 24-hour attended lobby with a full-service concierge and a package room with refrigerated storage. Common charges are $929 a month. Taxes are $938 a month.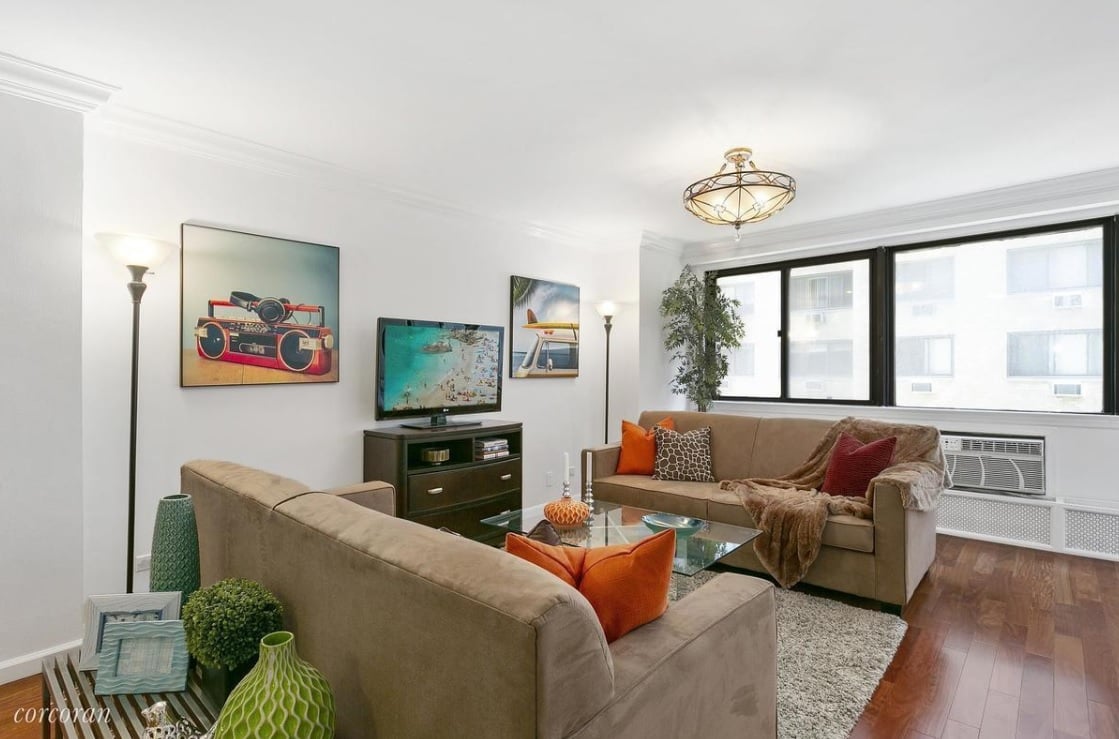 This renovated alcove studio has an entrance foyer with a dining area, a kitchen with custom cabinetry, marble countertops, and stainless steel appliances, and new wood flooring. It's in The Chelsea Lane, a co-op building with a 24-hour doorman, a live-in super, handymen, porters, laundry, storage, a bike room, and garage access. It's listed for $799,000. Maintenance is $852 a month.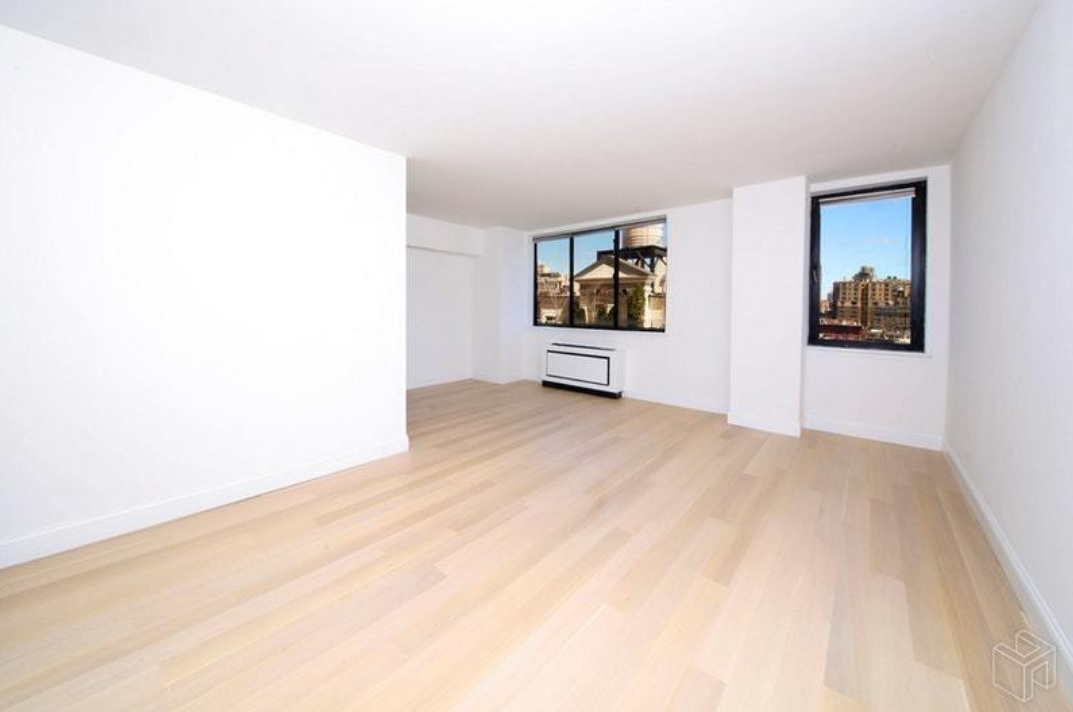 Listed for $829,000, this 526-square-foot alcove studio has white oak flooring, a living space large enough for dining area, and a separate sleeping space that can easily be cordoned off from the rest of the apartment. There's also a renovated open kitchen with white wood cabinets, stainless steel appliances, and Quartz countertops. It's in a condo building with a 24-hour doorman, a concierge, valet services, laundry, storage, and a shared courtyard garden. Common charges are $523 a month. Taxes are $583 a month.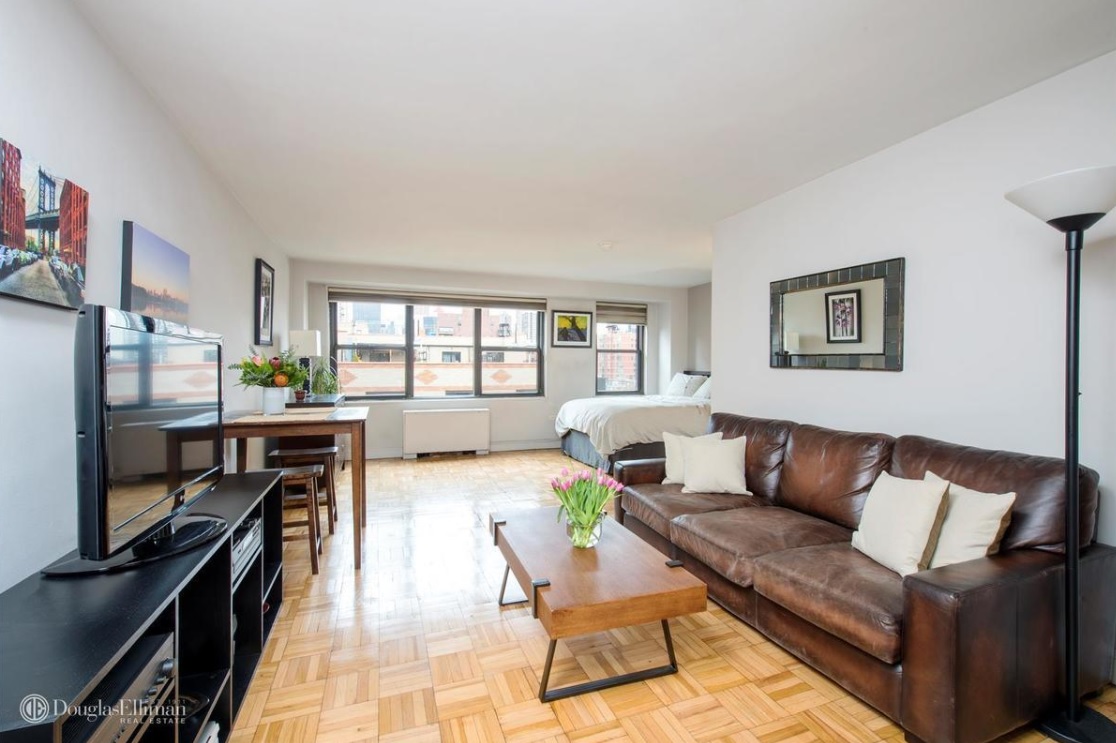 This bright alcove studio has a large living room, a full wall of windows, four closets, a renovated galley kitchen with granite countertops and a dishwasher. It's in the Victoria House, a full-service, pet-friendly co-op building with a 24-hour doorman, a roof deck, a fitness center, a garage, and a live-in super. It's listed for $549,000. Maintenance is $945 a month.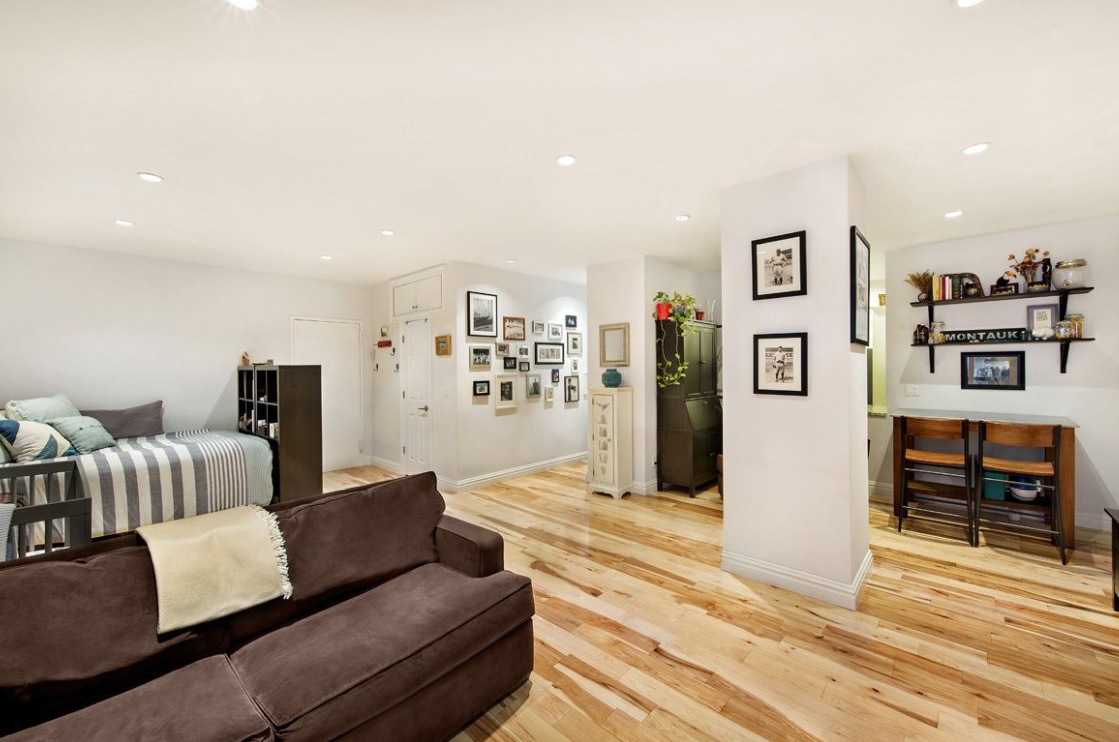 Listed for $749,000, this renovated alcove studio has hardwood floors, painted brick walls, recessed lighting, and an updated kitchen with granite countertops and full-sized appliances. The co-op building has a part-time doorman, a live-in super, storage, a bike room, laundry on every floor, and on-site parking for an additional fee. Maintenance is $1,182 a month.
Brick Underground articles occasionally include the expertise of, or information about, advertising partners when relevant to the story. We will never promote an advertiser's product without making the relationship clear to our readers.