Buy Curious
What to know about buying in Elmhurst, Queens, a working-class enclave with a global food scene
The Queens community of Elmhurst, where Carroll O'Connor—aka Archie Bunker on the iconic TV show "All in the Family"—spent his early childhood and where Supreme Court Justice Antonin Scalia grew up, is a diverse neighborhood where housing is predominantly single- and two-family houses.
The community is home to Elmhurst Hospital Center, which made headlines around the world as a Covid hot spot when the pandemic hit in 2020. The neighborhood is a 15-minute drive to Manhattan when there's no traffic.
In this week's Buy Curious, Alberto Lopez, an agent at RE/MAX Realty Team, and Jeff Putterman, an agent at Beaudoin Realty Group, give us the inside story on Elmhurst.
The question:
I'm trying to save money, and I've heard that Elmhurst is a little less expensive than Jackson Heights and Rego Park. Is that true?
The reality:
"It is a little cheaper than Jackson Heights," Putterman says, "but that's on a case-by-case basis. And its prices are probably in line with those in Rego Park."
Where is it?
The community is bounded by Jackson Heights on the north, Corona and Rego Park on the east, and Woodside, Maspeth and Middle Village on the west.
Why would NYers want to move to Elmhurst?
"Elmhurst is first and foremost a community of immigrants," Putterman says. "These are the hard-working people who keep America running that you never hear about. There are numerous low-cost restaurants that serve fabulous food, and it's family-oriented. It's like what Jackson Heights was known for 20 years ago."
The shops and restaurants, which reflect the diverse culture of the community, are prime attractions according to Lopez, who adds that its proximity to Manhattan is another draw.
Where in Elmhurst should you live?
There are no named neighborhoods in the community.
What are housing and pricing like?
The original houses, which are detached and semi-detached frame or partial frame structures that sometimes have driveways and garages, date to the 1920s, as do the co-ops. The condos are newer construction.
"There are not as many walk-ups as there are in Jackson Heights," Putterman says.  
The market is transitioning, Lopez says, with "buyers and sellers in a holding pattern" as mortgage interest rates are rising, pushing down prices for purchasers.
"Sales are not as quick as they used to be three to four months ago," he says. "Sellers are waiting three to four months before they lower their prices, and buyers are waiting for this to happen."
Nearly three-quarters of the housing stock is single-family and two-family houses, and there are 50 single-family houses, condos, and co-ops on the market in Elmhurst, according to StreetEasy.
Single-family houses average $900,000, two families generally are $1.2 million, and three families, which are rare, command $1.5 million, according to Lopez.
Co-ops, which make up about 20 percent of the market, average $200,000 for a one-bedroom unit and $350,000 for a two bedroom. One-bedroom condos average $400,000, and two bedrooms average $650,000.
Renters have a choice between apartment buildings and two- and three-family houses. Studios typically are $1,500 per month, one bedrooms $1,800, and two bedrooms $2,300.
Is there a lot of new development? 
There is very little residential development in Elmhurst.
What's the transportation situation?
In addition to the 7, E, F, M, and R trains, Elmhurst is served by several bus lines: Q11, Q21, Q38, Q47, Q52, Q53 SBS, Q58, Q59, Q60, Q72, and Q88. The QM10, QM11, QM12, QM40, and QM42 run express to and from Manhattan during rush hours.
What is there to do?
Although there are no major green spaces in Elmhurst, residents go to Flushing Meadows Corona Park, which is accessible via public transit and by car. The site of two world's fairs, the park has a variety of amenities ranging from tennis courts and baseball diamonds to hiking trails.
Queens Center Mall not only has major-brand stores such as Macy's, Victoria's Secret, and Apple, but also a variety of dining spots.
"For other shopping and movies, most residents head to Forest Hills and Rego Park," Lopez says. "It's only a 10-minute drive away."
What's the restaurant/nightlife situation?
"You can get just about any kind of food you can imagine—Thai, Spanish, Chinese, Japanese, Vietnamese, Himalayan/Nepalese," Lopez says.
Popular places include Ayada (Thai), Taiwanese Gourmet, La Fusta (Argentinian steakhouse), Akino (sushi), Pho Bang (Vietnamese comfort food), and Nha Sang (Tibetan).
How about grocery stores?
There are several grocery stores, including Stop & Shop, Sunshine Grocery Store, and Hong Kong Supermarket.
Elmhurst Greenmarket, which is open outside Elmhurst Hospital Center every Tuesday from June through November, sells fruits and vegetables from Upstate New York as well as locally produced honey, breads, and pastries.
"There also are a lot of veggie and fruit markets," Putterman says.
Check out these listings in Elmhurst.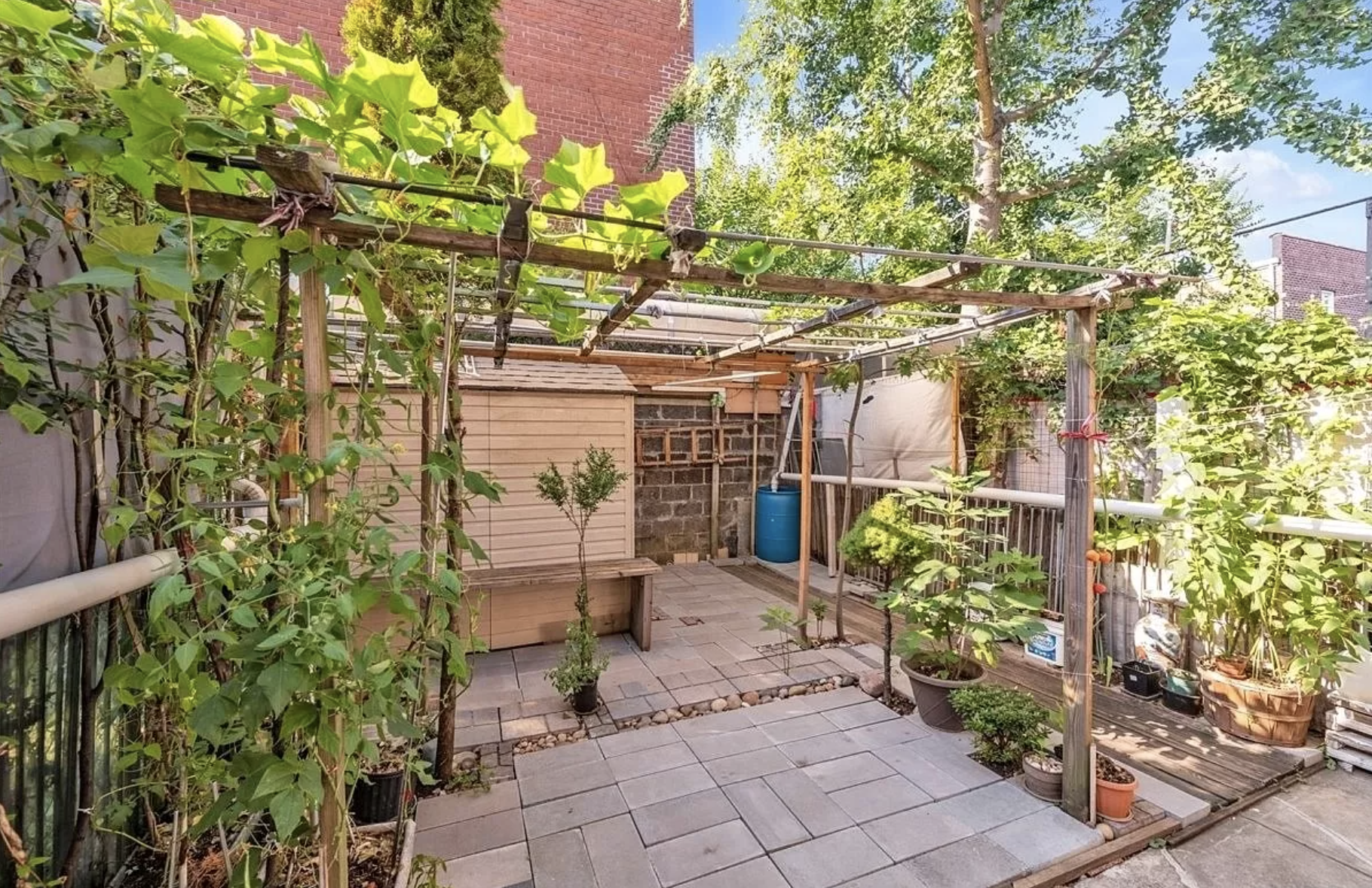 This three-level, 1,530-square-foot two-family brick house, listed for $1.078 million, has five bedrooms, three bathrooms, hardwood floors, and a backyard. It was built in 1955.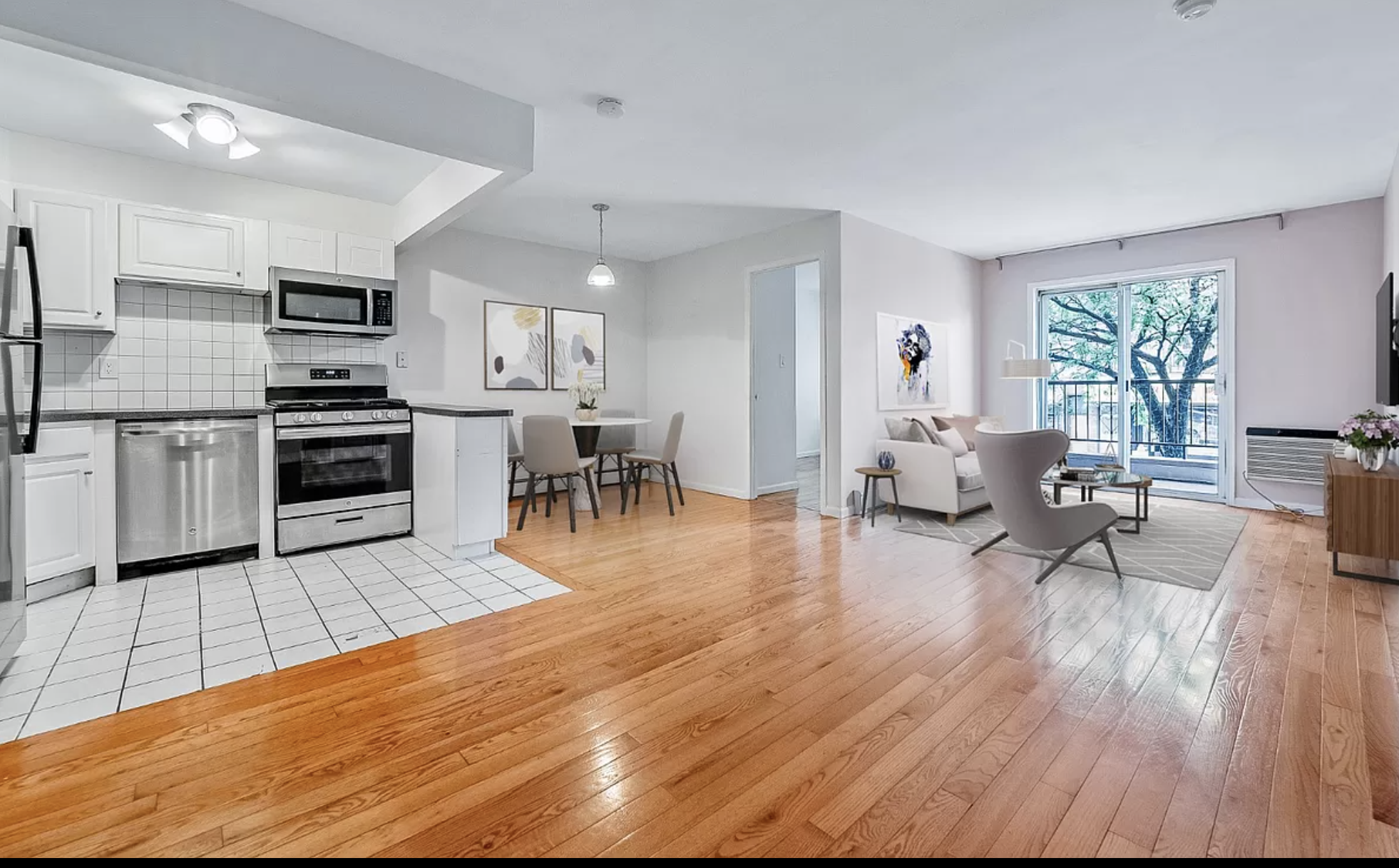 This two-bedroom, one-bathroom condo, listed for $529,000, has hardwood floors, a balcony, an open-plan kitchen with an island, a dining area, living room, and washer/dryer. The four-story, 16-unit building, built in 1990, has elevators and is pet friendly.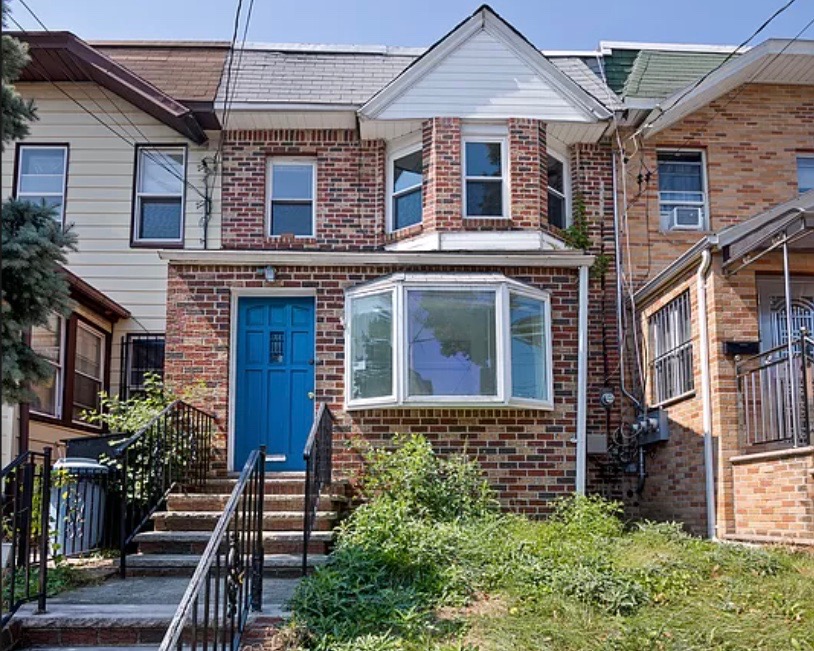 Bult in 1920, this two-story single-family brick row house has three bedrooms, two bathrooms, a renovated basement, new mechanical systems, and a yard with a side entrance. It is listed for $1.195 million.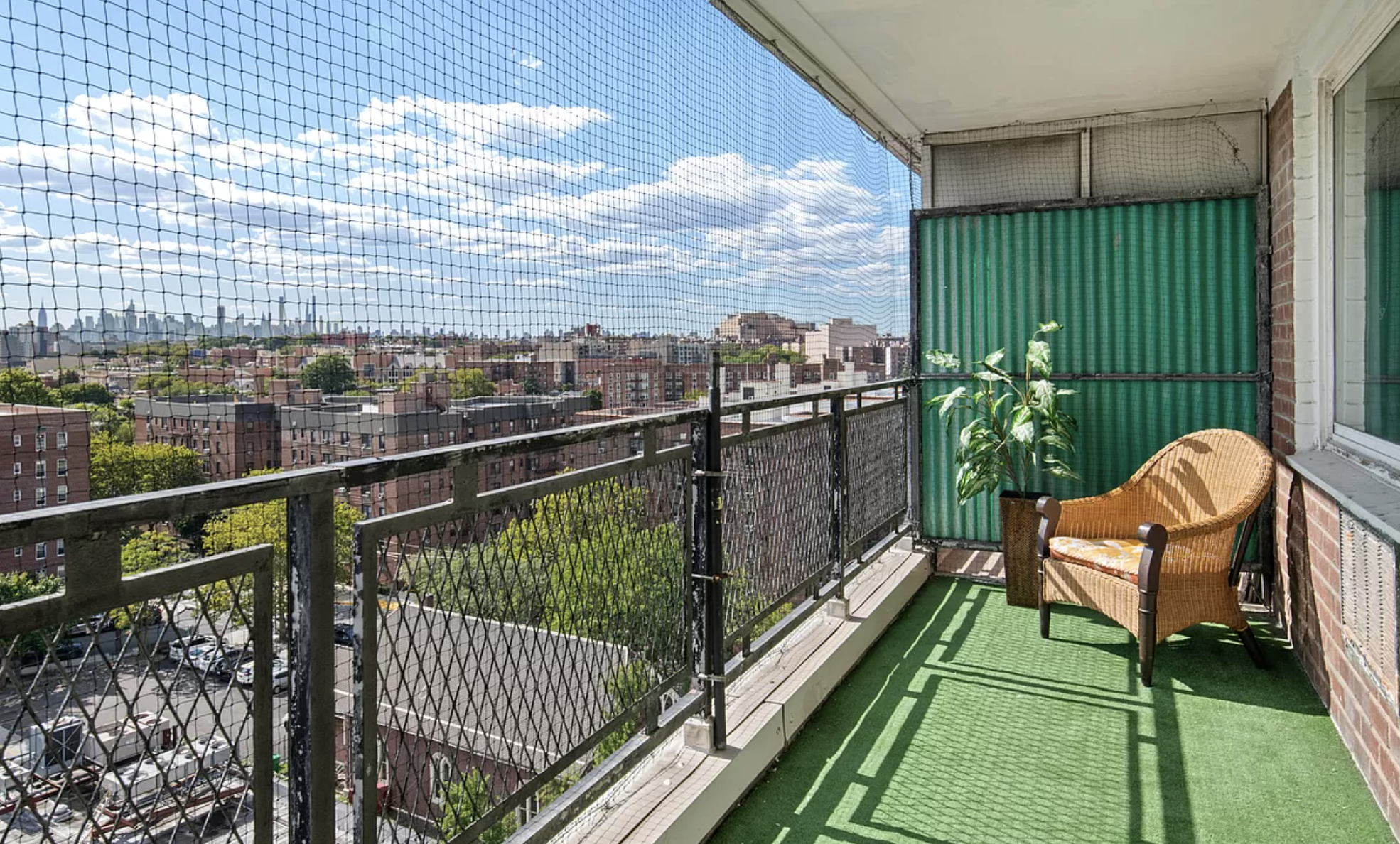 This one-bedroom, one-bathroom co-op in Grandview Towers is listed for $379,000. In addition to Manhattan skyline views, the unit has hardwood floors, a dishwasher, and balcony. The 14-story building, which dates to 1964, has 155 units, an elevator, a laundry room, waitlisted parking garage, live-in super, and video security intercom system.
Listed for $1.420 million, this newly renovated circa-1935 two-family brick house has five bedrooms, five bathrooms, a balcony on the upper level, washer/dryer, and two-car parking. 
Nancy A. Ruhling is a freelance writer based in New York City.
Brick Underground articles occasionally include the expertise of, or information about, advertising partners when relevant to the story. We will never promote an advertiser's product without making the relationship clear to our readers.