Sales Market
What to know about buying in Dyker Heights, Brooklyn, where many suburban-style houses have garages and even pools
The southwestern Brooklyn community of Dyker Heights, where Covid Czar Anthony Fauci grew up above a pharmacy, is a diverse bedroom community of tree-lined streets that's as quiet and peaceful as the suburbs.
Sure, you need a car to get around, but the payoff is that you get to live in a single-family house that comes with a yard, garage, and driveway (private or shared).
In this week's Buy Curious, Mary Kae Higgins, an associate broker with Coldwell Banker Reliable Real Estate, and Allen Tang, an associate broker with Exit Realty Best, give us the inside story on Dyker Heights.
The question:
I've heard that Dyker Heights is like family central, with lots of activities and amenities for children. Is that true?
The reality:
"The community is focused on children," Higgins says, adding that housing is largely one- and two-family houses. "There are parks, and there are a variety of private schools, including the prestigious Poly Prep Country Day School."
Tang notes that "many of my clients are newly married, and they come to Dyker Heights to raise their families."
Where is it?
Dyker Heights is bordered on the west by Bay Ridge, on the east by Bensonhurst, on the south by Bath Beach and on the north by Sunset Park.
Why would NYers want to move to Dyker Heights?
Families move to Dyker Heights, Higgins says, because "everybody wants parking because they drive to work and want bedrooms for each of their children."
She notes that it's inexpensive compared to high-density areas of South Brooklyn, making it an ideal place to raise a family. "It's deeply discounted compared with Bay Ridge, which is one of its neighbors, because it's a long walk to the subway," Higgins says.
Dkyer Heights is not only quiet and private, but it also is "one of the safest middle-class areas," Tang says.
Where in Dyker Heights should you live?
The community is not divided into named neighborhoods.
What are housing and pricing like?
"It's still a seller's market," Higgins says, "with houses flying off the shelves, but there aren't any bidding wars."
The market is being driven by low inventory: There are only 23 condos, co-ops, and single-family houses listed in Dyker Heights, according to StreetEasy.
Most of the houses in Dyker Heights are one family, with a sprinkling of two families and (rarer) three families, some of which have been converted to condos. Prices of one-family houses range from $995,000 to $1.1 million, while two families command $1.2 million to $1.5 million. 
The mansions that line 10th and 11th avenues, which are on 30-by-100 to 80-by-100-square-foot lots and have private driveways, typically sell for $3 million to $5 million, depending on amenities, including items like swimming pools. "Most of them have been extensively renovated on the inside and the outside," Higgins says. "There aren't many originals left."
Some of the community's grand estates have been replaced by low-rise condos that generally bring $775 to $825 per square foot. Co-ops are also scarce and bring around $450 per square foot.
Rentals, usually in two- and three-family houses, are $2,700 to $3,000 per month. The community's apartment buildings are rent-stabilized but Higgins says "people don't want to rent here because they prefer to be closer to the subways."
Is there a lot of new development? 
According to Higgins, the little development that was occurring—multi-family houses being converted, one by one, to condos—appears to have slowed considerably. "There's not a lot of building going on, there are just remodelings," she says.
What's the transportation situation?
There is no subway line in the community, but lines in other neighborhoods are a 15- to 20-minute walk away. The R is in Bay Ridge, the N, Q and W lines are in Borough Park, and the D train is in Bensonhurst.
The area is served by several buses: B1, B4, B8, B16, B64, B70, plus the X28 and X38 express lines.
What is there to do?
One of the main attractions is Dyker Beach Park, which has ball fields, gardens, playgrounds, and an 18-hole championship golf course.
Community activities include the annual Memorial Day parade and the Christmas light displays of the mansions along 10th and 11th Avenues between 75th and 86th streets.
"There are bus tours of the decorations, which are magical and absolutely amazing," Higgins says. "People who own those houses spend thousands of dollars in electric bills and pay to have the lights put up and taken down, a process that takes a day each."
What's the restaurant/nightlife situation?
Residents in Dyker Heights head to nearby Bay Ridge for restaurants and nightlife.
Some of the most popular spots are Gino's, a mainstay pizzeria and Italian restaurant dating to around 1964; Chopstix (for Chinese and sushi); Mussels & More (seafood); Chadwick's (steaks, chop, seafood, and pasta); and fine-dining Italian establishment Ponte Vecchio.
How about grocery stores?
The main supermarkets Dyker Heights residents frequent are Foodtown, Metropolitan Citymarket, and Met Fresh. Costco, in Sunset Park, and BJ's Wholesale Club, in Bensonhurst, are each a 20-minute drive away.
Check out these listings in Dyker Heights.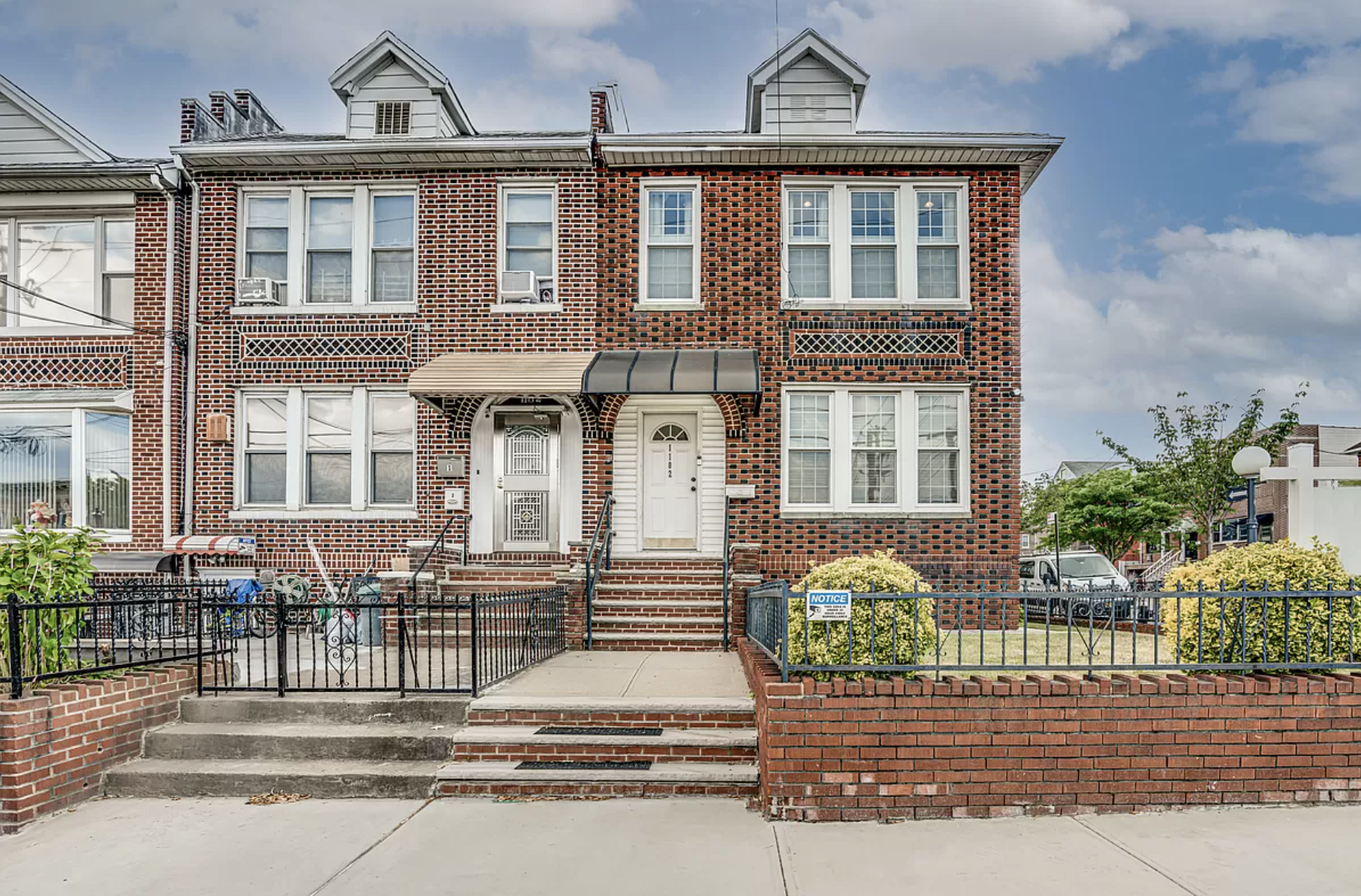 Listed for $2.149 million, this two-family house, which includes a doctor's office on the first floor, has six bedrooms, two full bathrooms, and one half bathroom. The 4,000-square-foot corner brick building, which dates to 1940, has two renovated apartments with granite countertops in the kitchens and some hardwood floors.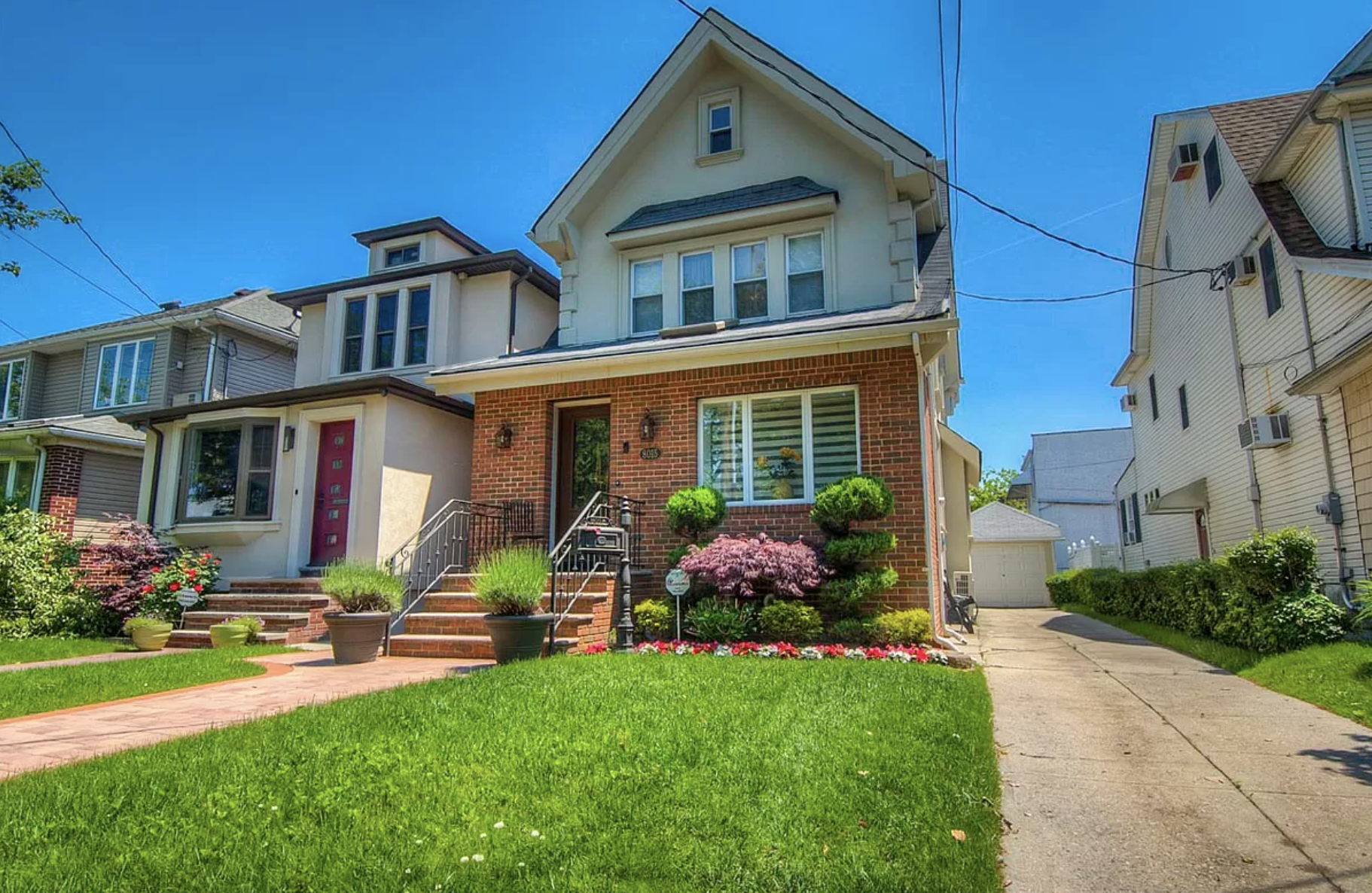 Built in 1910, this 3,500-square-foot single-family house has a tiled foyer, living room, dining room with fireplace, backyard, private driveway, detached garage, and full finished basement. It is listed for $1.988 million.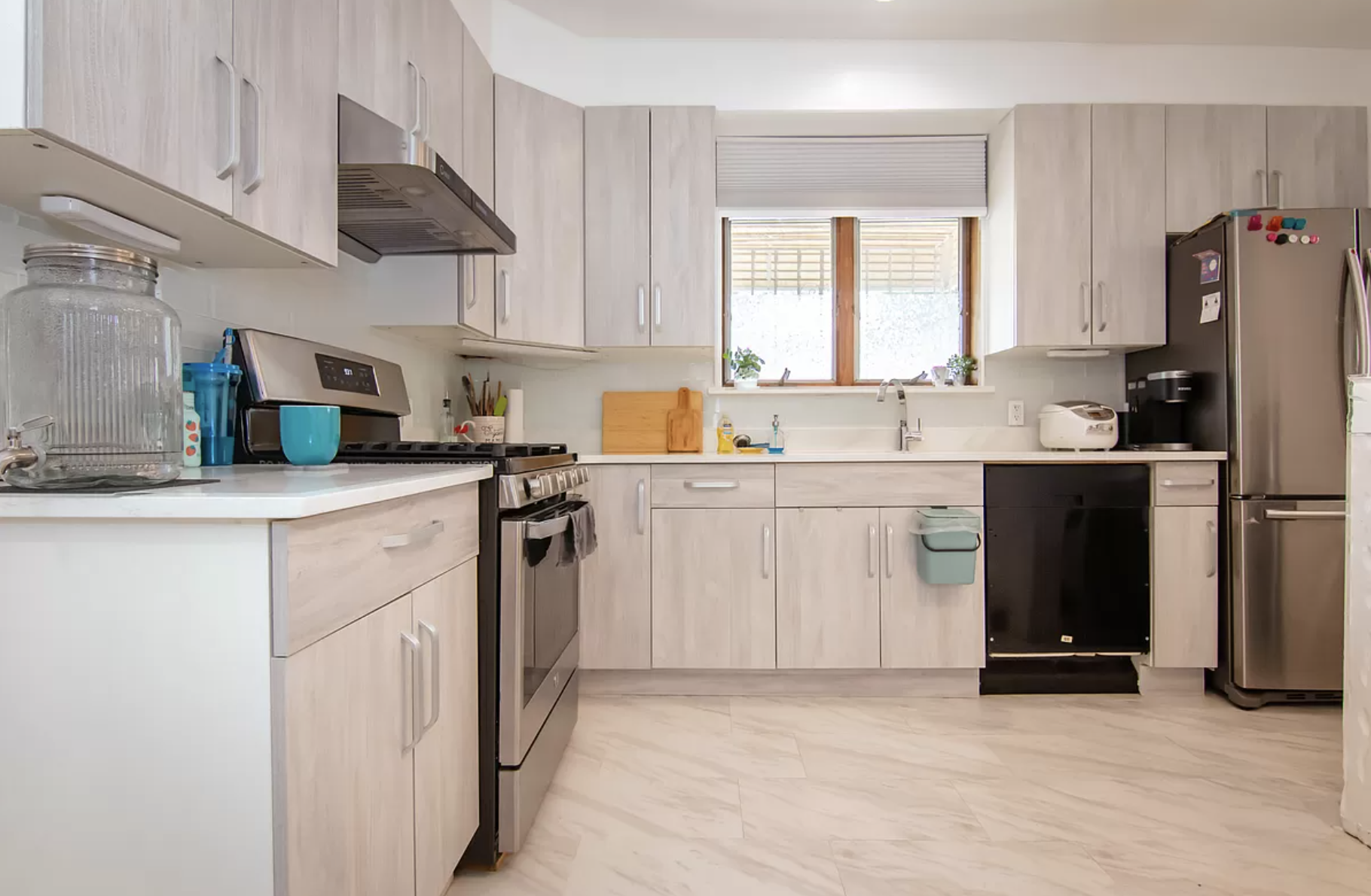 Listed for $1.18 million, this single-family semi-detached brick house has three bedrooms, two bathrooms, a living room, dining room, and full finished basement. It was built in 1920 and recently renovated, with new windows and heating/cooling systems.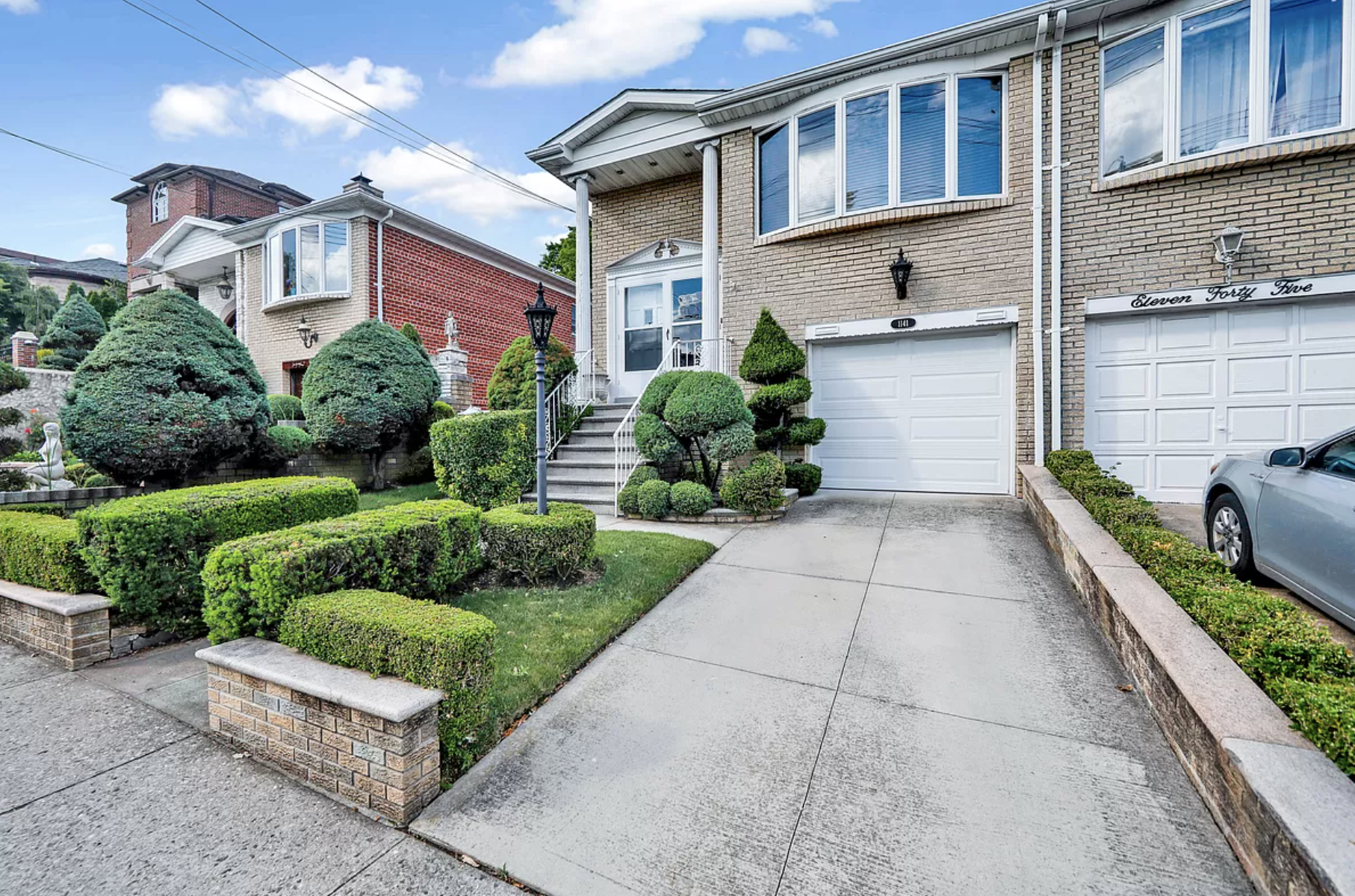 This 2,117-square-foot, two-family residence, built in 1970, has a private driveway. The top floor has a new kitchen, and the bottom floor has an eat-in kitchen and laundry room. It is listed for $1.875 million.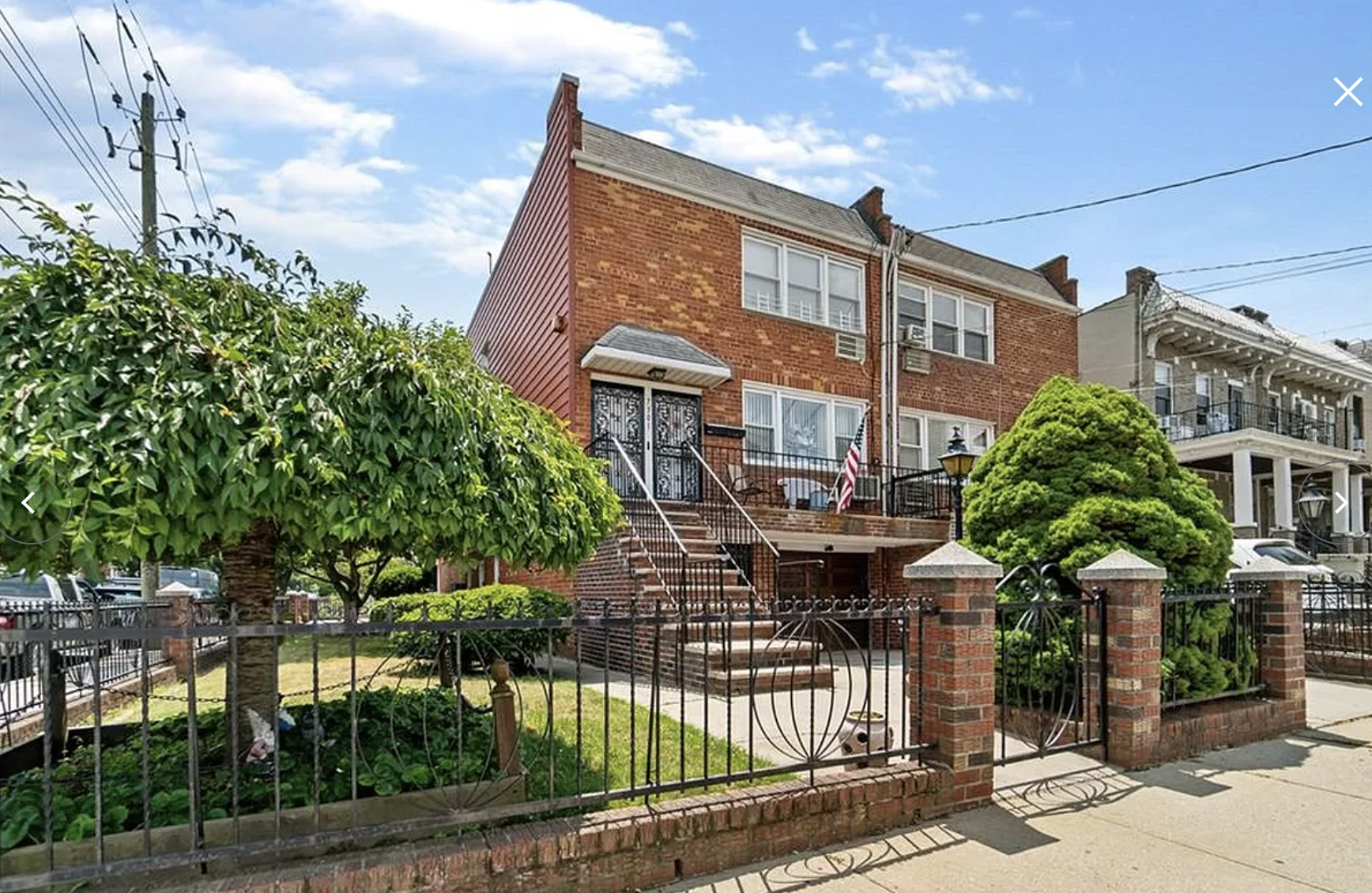 Built in 1970, this three-family semi-detached house is sited on a corner lot that has extra-large side, back, and front yards. It is listed for $2.498 million and has eight bedrooms, three bathrooms, hardwood and tile floors, a private driveway, and built-in garage for six cars.
Nancy A. Ruhling is a freelance writer based in New York City.
Brick Underground articles occasionally include the expertise of, or information about, advertising partners when relevant to the story. We will never promote an advertiser's product without making the relationship clear to our readers.