Buy Curious
What to know about buying in Coney Island, Brooklyn, where you can get more space and ocean views for less money
New development is transforming an area hit hard by Sandy
The three-mile beach and boardwalk is where the action is
The southern Brooklyn community of Coney Island, which is famous for its amusement parks, beaches, and outrageously quirky contests and festivals, is a down-to-earth, immigrant-centric, working-class community.
Its teeming boardwalk presents an ever-changing spectacle of people parading in eccentric or scanty costumes, and there's always lots to do, even if all you're up for is watching the waves.
In this week's Buy Curious, Mark Martov, a salesperson with Corcoran, and Tina Epstein, an associate broker with Compass, give us the inside story on Coney Island.
The question:
Coney Island seems as though it would be a fun place to live, especially because I've heard there are some good deals on housing. What can you tell me about the community?
The reality:
"Coney Island is one of the last areas in New York City that's relatively affordable," Martov says. "And you get more space for your dollar."
Epstein agrees, adding that the neighborhood's competitive prices are a major attraction.
Where is it?
Coney Island, which is a peninsula, is bounded by Brighton Beach and Manhattan Beach on the east, Lower New York Bay on the south and west, and Gravesend on the north.
Why would NYers want to move to Coney Island?
The family-oriented community, Martov says, offers parks and restaurants and soon will have a quick commute via ferry to Downtown Manhattan.
In addition to low prices, "people like to live here because it makes you think that you're not in New York City," he says. "If you walk on the boardwalk, you feel like you're on vacation somewhere away from the city. All you can hear are the waves crashing. It's less crowded than other parts of Brooklyn, and there are more places to park. There's a lot less hustle and bustle."
Calling Coney Island "a giant playground," Epstein says that "there is something for everyone, and in recent years, there has been a lot of new development, shops, and entertainment venues."
Where in Coney Island should you live?
Sea Gate, comprised mainly of single-family residences including some mansions designed by Stanford White, is the only named subdivision in Coney Island.
The gated community has its own private beach, Martov says. 
What are housing and pricing like?
Coney Island has been a "100 percent buyer's market even before this year's rising interest rates," Martov says, adding that purchasers have a choice mostly of co-ops as well as units in a few condo developments.
In addition to the 75 condos, co-ops, and single-family houses on the market that are listed by StreetEasy, Martov says there are a lot of apartment buildings for renters to choose from.
Epstein adds that many of the new developments are luxury rentals with ocean views and over-the-top amenities that rival those in neighborhoods like Downtown Brooklyn offer.
"It's more expensive to rent than to buy," she says, adding that the highest price she knows was for a three-bedroom apartment that recently rented for $5,800 per month. "In fact, a lot of people buy [places] to rent [out] as an investment because it is so lucrative."
On average, rentals—most of them in newer buildings—are $1,800 per month for studios, $2,200 for one bedrooms, and $3,000 and higher for two bedrooms, Martov says.
Sea Gate aside, there aren't many single-family houses available, and most of them are small, Epstein says.
According to Martov, single families start at $800,000 and two families at $1.1 million, whereas three families generally command $1.2 million to $1.25 million. "There are not many multi-family fixer-uppers."
Co-ops and condos are roughly the same price. One-bedroom units start at $300,000, two bedrooms at $500,000, and three bedrooms at $650,000, Martov says.
Is there a lot of new development? 
Coney Island, which Martov says was all but "obliterated" by Hurricane Sandy in 2012, is experiencing significant residential and commercial development on the plots where buildings were destroyed in the storm.
"There are a ton of new restaurants on Surf Avenue," he says. "There's so much new development because this is the last frontier in NYC where you can get a relatively good deal."
What's the transportation situation?
The D, F, N, and Q trains run in Coney Island; so do the B64, B68, B74, and B82 buses and the X28 and X38 express lines.
The long-anticipated ferry, which will take 37 minutes to reach Wall Street, is supposed to launch this year.
What is there to do?
Coney Island's beach and boardwalk, which is nearly three miles long, is where all the action is.
It includes the Parachute Jump, a 250-foot-high tower and defunct ride that's become an iconic beacon; the New York Aquarium, the oldest continually operating specimen in America; the Coney Island Amphitheater, a venue for live entertainment; and the Maimonides Park minor-league baseball stadium, where the Brooklyn Cyclones go to bat.
Coney Island Museum is dedicated to detailing and preserving the history of what it terms the "People's Playground."
Sideshows by the Seashore Theater puts on old-fashioned circus sideshows, and Burlesque at the Beach features everything from sideshow freaks to new vaudeville.
Kaiser Park, another attraction, includes fishing spots, a track and soccer, football, and baseball fields. There also are grills for barbecues.
The community hosts a variety of headline-grabbing, you-can't-make-this-stuff-up events, most notably The Mermaid Parade, the largest art parade in the country, and Nathan's Famous Hot Dog Eating Contest.
Other events include the annual Coney Island Film Festival and the summertime Flicks on the Beach movie showings on a 40-foot inflatable screen.
The Coney Island Polar Bear Club, which made its first plunge in 1903, braves the cold to swim on Sundays throughout the winter and spring.
What's the restaurant/nightlife situation?
From tacos to clams, Coney Island's restaurants represent cuisines from around the world.
"You will not go hungry in this neighborhood," Martov says.
In addition to Nathan's Famous, which made hot dogs, well, famous, other popular places include Gargiulo's, which has been dishing up old-school Italian food since 1907; Footprints, a newly opened cafe that specializes in Caribbean fare such as Rasta Pasta; Grimaldi's, a brick-oven pizzeria; and Hook & Reel Cajun Seafood and Bar.
Pete's Clam Stop, the Italian pizzeria Al Cavallino, and the seafood spot SteaMania are other options.
For old-fashioned sweets like caramel apples and marshmallow sticks, there's Williams Candy.
There also are a number of bars and nightclubs, including Freak Bar, Margarita Island, and Coney Island Brewery.
Residents also can walk to Brighton Beach, which Martov says "is like a restaurant row; there are multiple restaurants on every single block, and you can get everything from Russian and Turkish to sushi."
One of the iconic spots there is Tatiana, a restaurant/nightclub on the boardwalk that features Las Vegas-style floor shows on its Russian menu.
How about grocery stores?
The main supermarkets in Coney Island are Key Food, Fine Fare, NetCost Market, and Stop & Shop; there also are numerous food stands, delis, and mom-and-pop groceries in Brighton Beach such as Mermaid Prime Meat and Millennium Deli Grocery.
Check out these listings in Coney Island.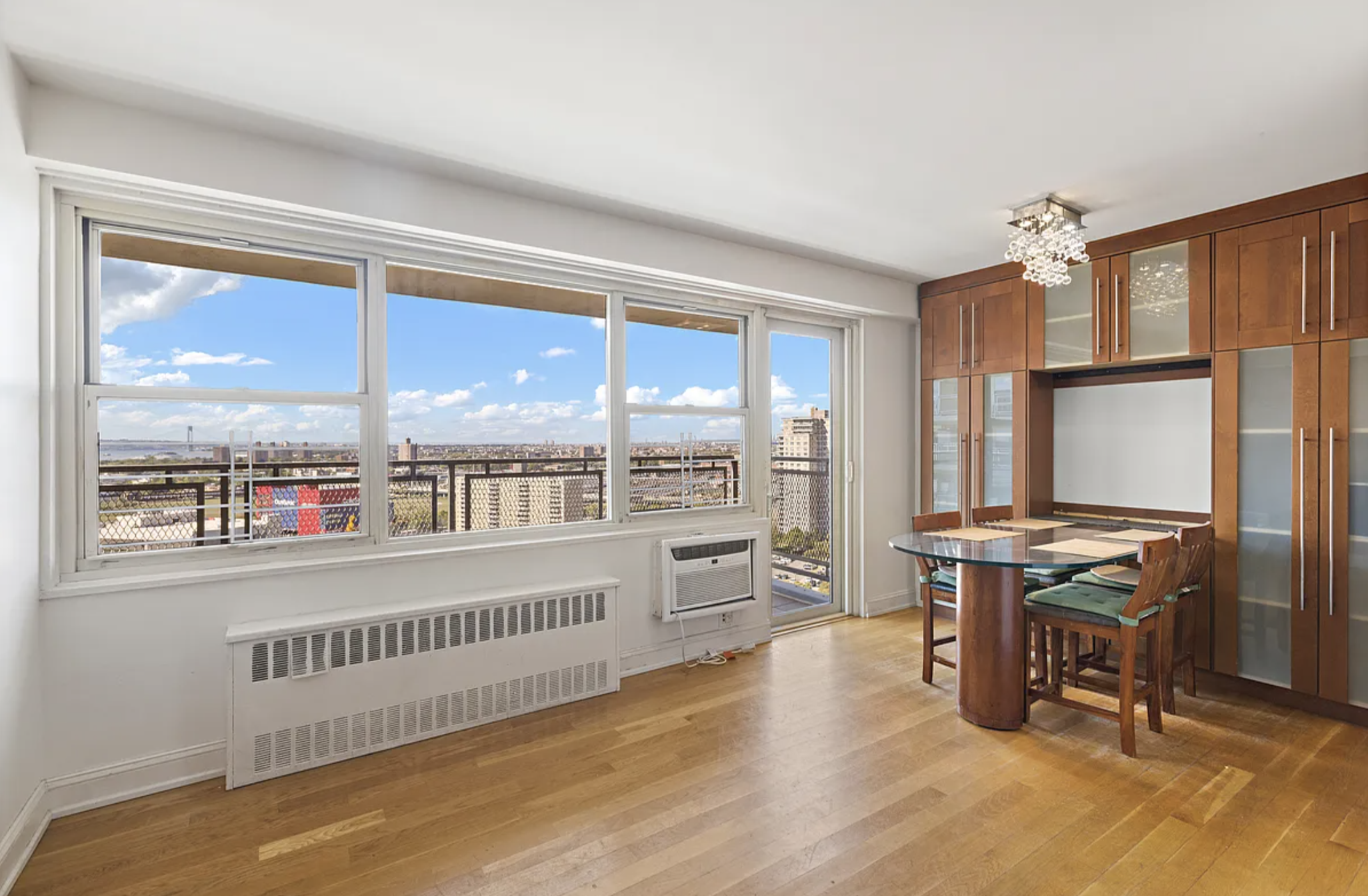 Listed for $649,000, this 1,250-square-foot co-op has three bedrooms, one full bath, one half bath, oak floors, a balcony, and remodeled kitchen with stainless steel appliances and granite countertops. The elevator building, which dates to 1964, has 572 units and 23 stories as well as a live-in super and playground. A parking spot is available for $55,000.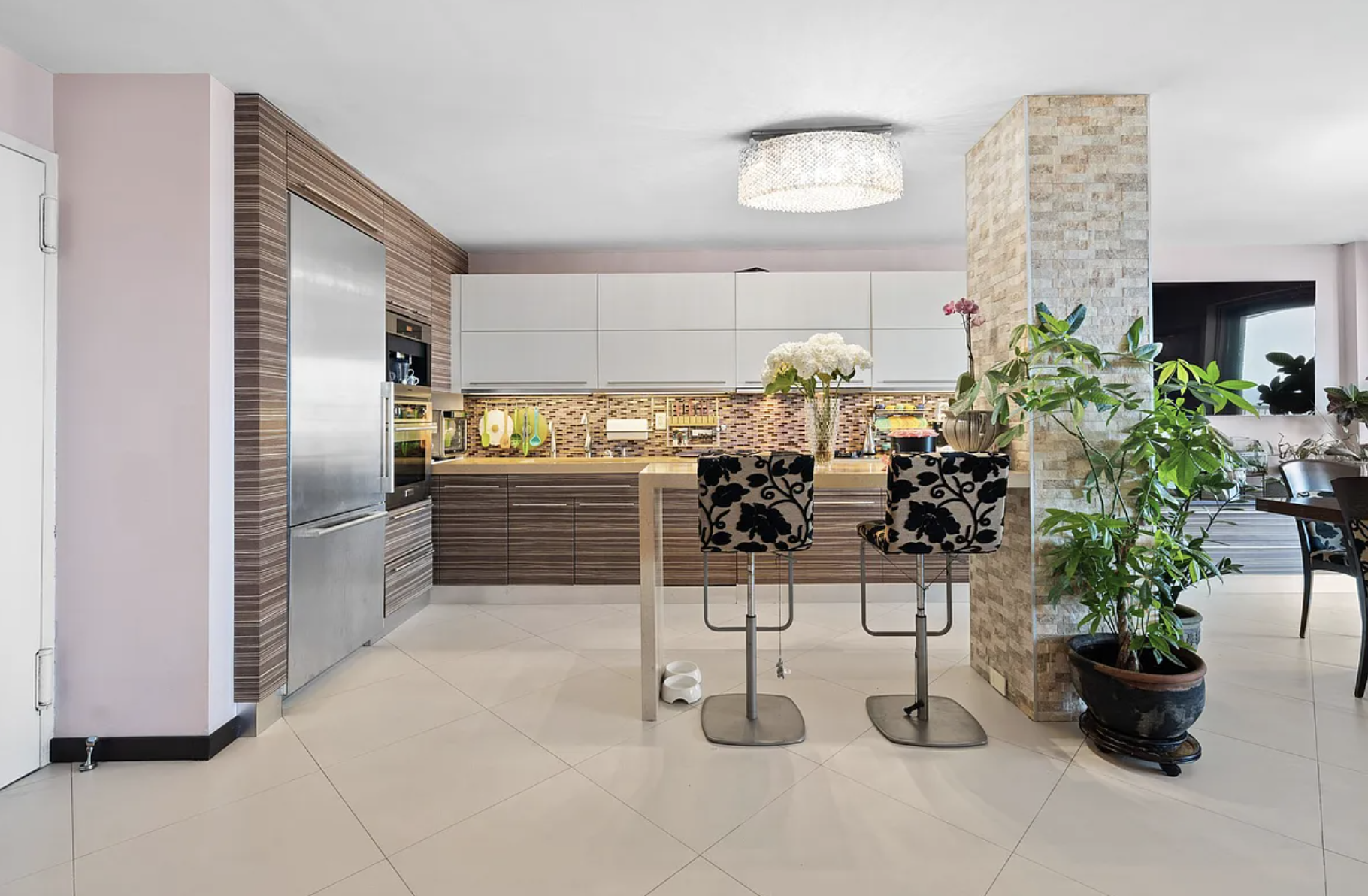 This three-bedrooms, two-bath, 1,200-square-foot condo in Bright Water Towers is listed for $849,000. It features ocean views, a large balcony, and custom kitchen with high-end appliances. The circa-1964 building has 734 units, 24 stories, a laundry room, and heated outdoor swimming pool. The lobby is being updated, and there's a gym for residents across the street in a sister building. There's also an option to buy a deeded parking space for $65,000.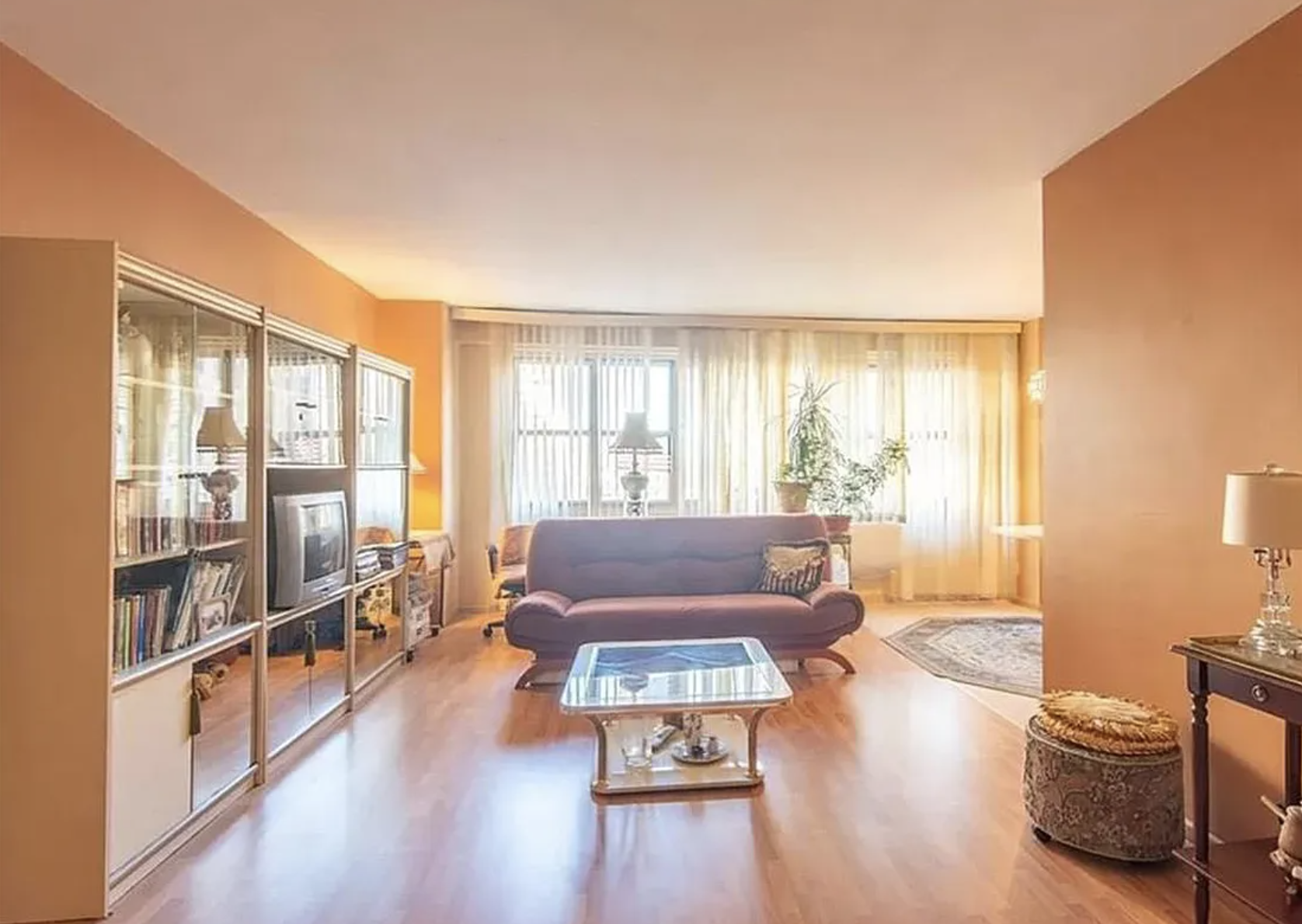 At 700 square feet, this one-bedroom, one-bath co-op has a living room with a large window and is listed for $315,000. The 23-story, 528-unit building, which dates to 1964, features a day-care center, laundry and dry cleaner, and doctor's office.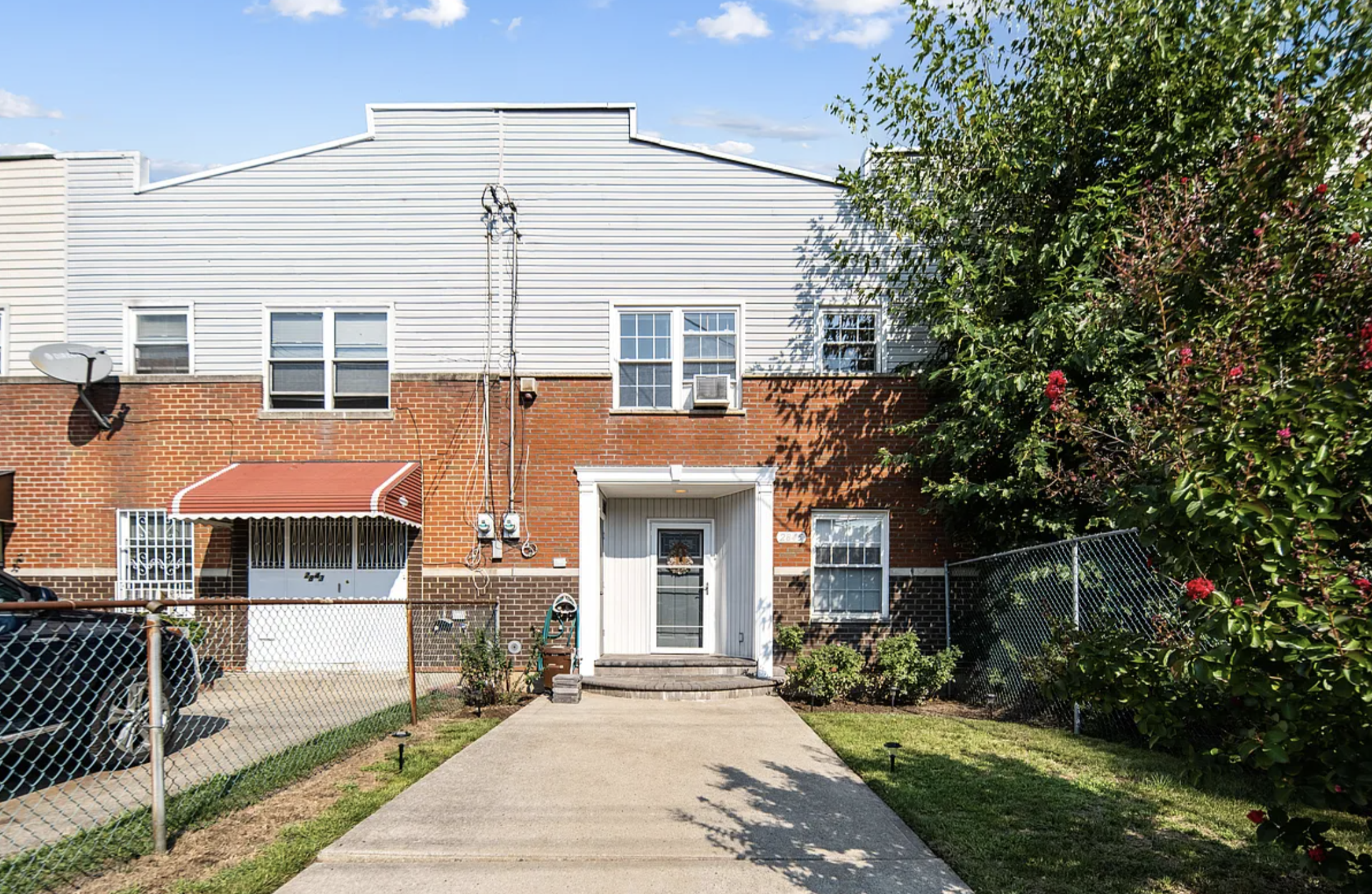 Built in 1960, this 1,520-square-foot single-family house has four bedrooms and two baths on two stories. Other features include hardwood floors, an updated open-floorplan kitchen with stainless steel appliances, a front yard large enough to park two cars, and private backyard. It is listed for $668,000.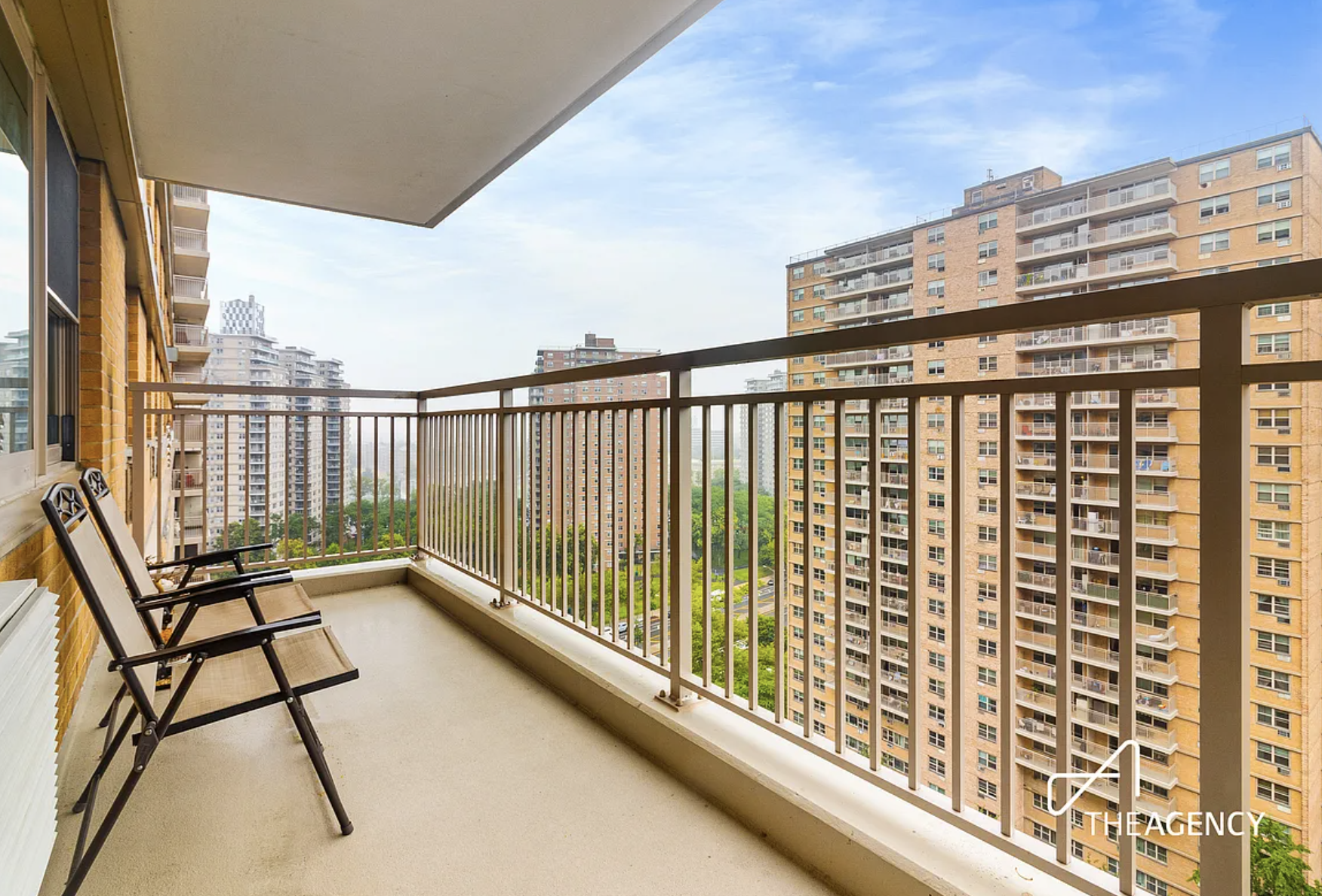 This 1,000-square-foot co-op, which has two bedrooms and one bath, is listed for $535,500. The renovated unit has a private terrace and kitchen with luxury appliances. The pet-friendly elevator building has 572 units and 23 stories and dates to 1964.
Nancy A. Ruhling is a freelance writer based in New York City.
Brick Underground articles occasionally include the expertise of, or information about, advertising partners when relevant to the story. We will never promote an advertiser's product without making the relationship clear to our readers.