Though practically everyone in New York knows someone who lucked out and bought in early, long gone are the days when Brooklyn was an affordable Manhattan alternative for buyers hoping to climb onto the property ladder for the first time. But if you look hard enough, it is still possible to track down a bargain. In the interest of ferreting out the deals, data site NeighborhoodX has pulled data on current listings in the borough asking $125,000 or less.
"We wanted to highlight that there are still bargains to be found within New York City," NeighborhoodX founder Constantine Valhouli tells us. "The dominant narrative of rising purchase prices is true—for certain areas. But the upside of the last two real estate cycles has not benefited all areas of the city equally." 
As you might guess, you won't find options in, say, Williamsburg or Park Slope, but there are options in farther-flung areas including Flatbush, Flatlands, Gerritsen Beach, Midwood, and Marine Park:
Many of the listings at this price point don't come with images, but some of the more promising options include this Gerritsen Beach one-bedroom, which appears to be in good condition and is asking $124,900:
And while the photos are grainy, at $115,000, this one-bedroom co-op in East Flatbush isn't a bad deal, especially considering that the building has parking: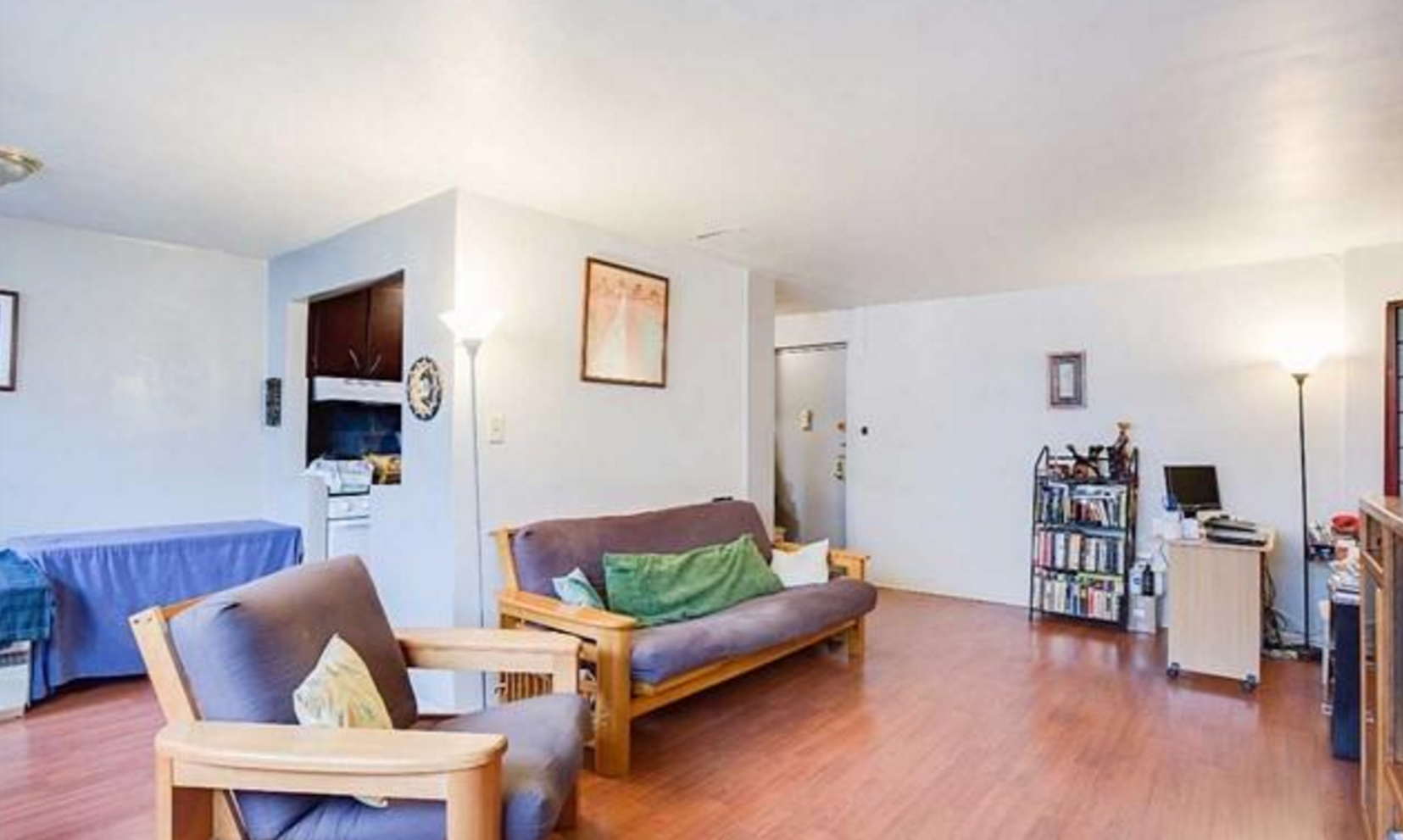 "Even Brooklyn, the poster-child for gentrification, still has areas where it is possible to purchase properties for $108 to $264 per square foot, and for an asking price of $98-125K," Valhouli adds.
Besides the likelihood of a long commute (that is, if you head into Manhattan every day), properties in this price point are largely comprised of one-bedrooms or studios in modest, older co-op buildings, regardless of neighborhood. (Though interestingly, one of the few options under $100K is this one-bedroom condo in Flatlands, which is up for auction by the New York Supreme Court Kings County.)
Most are more in need of updating than in outright bad condition—for instance, this one-bedroom in a Sheepshead Bay co-op building—and seem to represent housing stock that's stuck around from the days when Brooklyn was more of a traditional suburb from the city, rather than an "up-and-coming" target for real estate investors.
They're not as flashy as a new development in a trendy north Brooklyn neighborhood, but for first-time buyers looking for a way into the market (and a home that they'll actually live in themselves), these types of apartments are an undersung corner of the market.