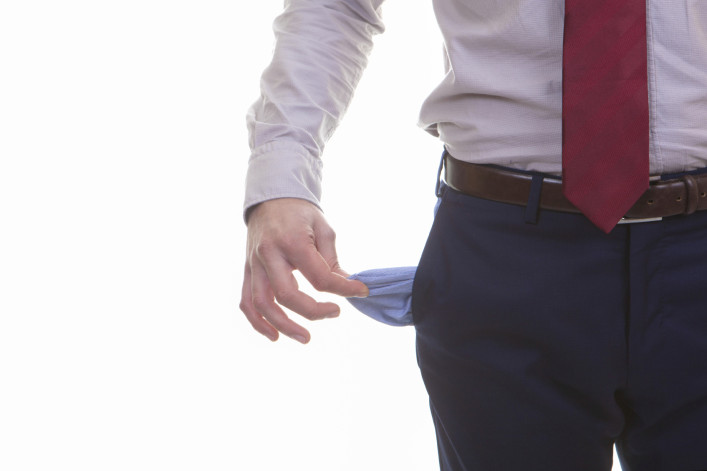 If you follow the NYC rental market at all,  you know that prices continue to go up, up and away. In fact, according to Douglas Elliman's September market report, the median price for rents in Brooklyn, Manhattan and Queens is nearly $3,500.  Interestingly, the Elliman report notes, smaller, lower-priced Manhattan apartments saw larger price increases than those at the top of the market. Then again, they are the same types of apartments that are increasingly tough for beginner buyers to find, so maybe there's more competition for rentals.
Considering that to rent a $3,500 apartment you'll have to make $140,000 (40 times the rent), it's not surprising that more and more New Yorkers are being forced to go the guarantor route—getting family members who make at least 80 times the monthly rent to legally agree to pay the rent should they default.
"When you compare it to even two years ago, there are more people needing guarantors these days," says Jeffrey Geller of Insurent Lease Guaranty, a guarantor-for-hire that will take on clients who make 27.5 times the monthly rent. (Full disclosure, Insurent is a BrickUnderground sponsor.) 
Insurent  has issued over 10,000 lease guarantees since its inception in late 2008, and has  actually seen a significant increases in the number of guarantees issued every year since its inception, he says.
Landlords are, indeed, getting stricter about what they expect from renters,  says Jodi Nath of Argo Residential. The reason is simple: "Salaries are not going up as high as the apartment prices," she says. Most landlords won't allow guarantors who are friends, either. "It's really got to be a family member. Parents are best," she says.
Sometimes even renters making 40 times the monthly rent or more are being asked to get guarantors, says Claire Marshall, an agent with Citi Habitats. And, she adds, "landlords often want to see at least one year's proof of employment,"
Even if you don't have a family member who makes 80 times the monthly rent and will serve as your guarantor, you've got other options that'll make you seem more attractive to the landlord. "If you have a roommate, sometimes  you can each bring in a guarantor who makes 40 times the monthly rent," says Marshall.
For those renters going without guarantors, Marshall advises sticking to smaller buildings and mom-and-pop landlords. Larger management companies are more likely to have a set-in-stone policy and less likely to veer away from it.
But keep in mind that if you're subletting a co-op, you may very well need to have a debt-to-income ratio under 28 percent. If yours exceeds that, you're going to need a guarantor, says Nath. Sometimes, a managing agent will take credit scores into account too. "Some buildings say the renter's credit score, and the guarantor's, needs to be over 730," she says.
But, Nath says, "nothing is set in stone." Since each property is different and each landlord has their own requirements when it comes to guarantors, it never hurts to ask.
And if you happen to have some cash squirreled away, you can always offer to pay a few months' rent upfront to sweeten the deal (just make sure you don't hand over any money before seeing the place and confirming that it's legit).
Related:
No co-signer for your rental? No problem -- check out these work-arounds
I've got money in the bank, but no steady income. Can I still rent an apartment?
5 ways renting in NYC is unlike anywhere else
Get the apartment you want with Insurent Lease Guaranty (sponsored)
Brick Underground articles occasionally include the expertise of, or information about, advertising partners when relevant to the story. We will never promote an advertiser's product without making the relationship clear to our readers.