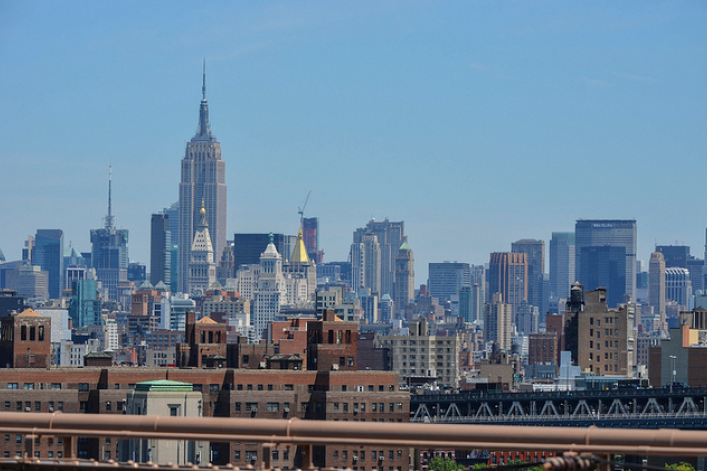 Huge news in the world of affordable housing: thanks to a recent ruling, scores of New Yorkers may soon find that their market-rate apartments should legally be rent-stabilized, says Sam Himmelstein, a lawyer who represents residential and commercial tenants and tenant associations.
There was some controversy back in July surrounding Albany's new rent regulation deal, and its language specifying that an apartment had to actually be rented by the departing stabilized tenant before a vacancy at the de-regulation limit—which is currently $2,700—in order for a landlord to legally take it market-rate. A denial of a landlord's leave to appeal in a recent court case—Altman v. 285 West Fourth, LLC—has solidified and expanded this policy, and sources in the landlord community have told Himmelstein's firm they're waiting for the "floodgates to open" of market-rate tenants seeking to get their apartments brought back under rent-stabilization.
Why is this such a big change? Previously, if a landlord could raise an apartment's rent up to $2,700 (or up to $2,500 on or after June 15, 2015; or up to $2,000 on or after June 24, 2011)  in between tenants—usually through a combination of vacancy increases and renovations to the apartment, known as Individual Apartment Improvements (IAIs)—they'd be able to legally take the apartment market-rate, and charge the next tenant whatever they liked. Now, an apartment has to hit that limit while a tenant is still in place, which is much more difficult to do (especially given the current freeze on raising stabilized rents). This means that thousands of rent-stabilized apartments will stay regulated for longer, and that de-regulated ones can potentially become stabilized once again. "The Altman case and the new law are very important in terms of trying to preserve and return apartments to rent stabilization," says David Hershey-Webb, a partner at the firm.
"If you're in a market rate apartment in a building with six or more apartments, you should question whether you are actually a market tenant," adds Himmelstein's colleague Ronald Languedoc. (This is particularly true in neighborhoods like Williamsburg, Bushwick, and Harlem, where prices have gone up rapidly, and landlords are eager to take apartments market-rate and cash in on the boom.) 
How to check: first go to your nearest DHCR office and request your apartment's rent history. (Note: you'll need to have proof on hand that you actually live there, like an ID and utility bill.)  Tenants can also call DHCR at 718-739-6400 to request that a copy of their rent registration history be mailed to their address. Landlords generally stop filing an apartment's rent history after it goes market-rate, so if its history suddenly stops and the apartment's rent was under $2,700 before that time (or $2,500 or $2,000 depending on the date), there's a good chance that, under the new rules, it shouldn't have been de-stabilized. At that point, it may be worth your while to consult an attorney to see if you have a case to bring your apartment back under rent-stabilization. (Remember, even if you pay a relatively high rent, rent-stabilization offers a host of other protections, including a limit on how much your rent can be raised every year, and the requirement for your landlord to offer you a lease renewal.) But one word to the wise: do all your research before you talk to your landlord, as market-rate tenants are vulnerable to eviction, and most landlords aren't too keen on being told you're about to bring legal action against them.
Related: 
Ask Sam: How do I find out if my apartment should be rent-stabilized—and if the landlord owes me money? (sponsored)
Albany may have just done way more to support rent stabilization than anyone realized
New Yorkers' biggest misconceptions about rent-stabilization
See all Ask a Renters' Rights Lawyer
---
Sam Himmelstein, Esq. represents NYC tenants and tenant associations in disputes over evictions, rent increases, rental conversions, rent stabilization law, lease buyouts, and many other issues. He is a partner at Himmelstein, McConnell, Gribben, Donoghue & Joseph in Manhattan. To submit a question for this column, click here. To ask about a legal consultation, email Sam or call (212) 349-3000.
Brick Underground articles occasionally include the expertise of, or information about, advertising partners when relevant to the story. We will never promote an advertiser's product without making the relationship clear to our readers.