Neighborhood Intel
Author Kathleen Alcott on why Brooklyn is for writers, her ex-super with a meth problem, and more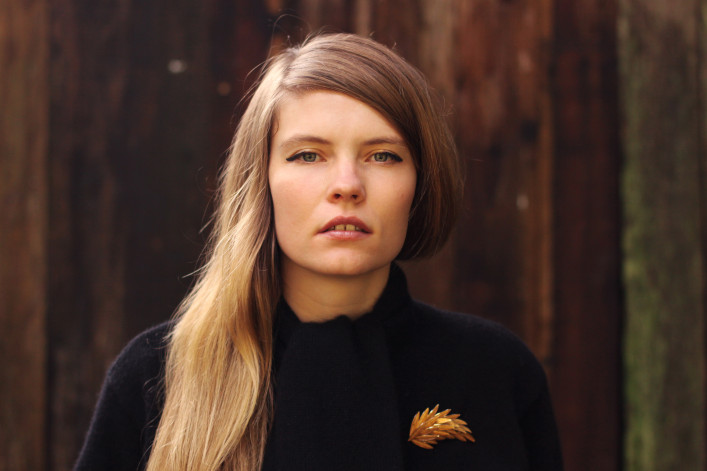 Infinite Home, the newly published book by author Kathleen Alcott, is a fictional story about a brownstone building in Brooklyn and its inhabitants. It highlights how a New York City building is more than a sum of its parts , each becoming a miniature community comprised not just of bricks and beams, but also stories.  
She writes: "The thin structure of the building ensured that no sound was contained by the apartment that produced it: the three floors gave and received heavy-footed trips to the refrigerator and unsnoozed alarm clocks and the burst-and-woosh of bath faucets and late-night informercials in a reliable cycle. Living with the proof of other people's lone domestic movements had become a kind of comfort for the tenants, a telephone that didn't require they speak into it, a letter that didn't ask for a reply."
When the property's landlord, Edith, who had lived in the building and rented its units for decades, becomes sick, her son Owen is lured by the promise of quick cash. Readers see how the threat of gentrification upends the tenants' lives as he sets about trying to evict them. 
Alcott lives in brownstone-heavy Park Slope, and recently caught up with Brick to share how her home borough inspired her novel, what she thinks about New York City real estate, and more:
What inspired you to set your story in Brooklyn?
I had just moved to Brooklyn when I began this book and writing about it was my attempt to understand it.
Why did you move to Brooklyn and to what part?  What are your favorite and least favorite things about your immediate area? 
I live in Park Slope, because my boyfriend bought here before we were together. I love the architectural unity, I love a run through Prospect Park, and I love to cook with things just purchased from the farmer's market at Grand Army Plaza. The homogeneity bothers me—too many people who are too similar to each other always seems a lacking recipe to me. The increasing number of chain stores also disappoints me—every time a storefront opens up, I hope it will be something interesting, and it's always a Pinkberry.
Did you ever have a particular connection to your own neighbors or landlord?  If so, explain? 
I didn't experience anything on the scale of the events that take place in Infinite Home, but I did spend a number of years in rundown buildings in San Francisco and New York, and it left me thinking about the effects of exposure to others' struggle—what it meant to absorb the sounds of fights and disappointments through a shared wall, to speculate about others' lives but never truly know—and I wanted to explore the disintegration of those boundaries.
Why do you think so many of our most noteworthy writers live in Brooklyn?
Beyond the allure of fitting into a tradition, I think the community of writers working here now remains very attractive. But beyond that, it's the sort of city where one can slip from the feeling of being part of a community to being totally alone in the space of a few blocks. Every writer needs privacy, and that's one of the unexpected benefits of New York—the ability to become no one to anyone, just by stepping onto the subway.
Have you experience or witnessed gentrification yourself?
Yes—in fact I think it would be impossible not to witness it, living in New York, which prides itself on dynamism. But I've also seen it in San Francisco, where I was once able to live very cheaply, and which now is a place where working artists cannot live. My hometown—45 minutes north of San Francisco—was all farm land and dilapidated mills when I was growing up, and now you can pay $10 for a kombucha-juice concoction or buy German-made kitchen brushes. In general, in the last twenty years, American culture has become much more interested in specificity of experience, and specificity comes at a greater cost. Handmade goods and artisanal foods ask for a greater knowledge on the production end, on the sales end, and when the value of what's being sold goes up so will the rent.
Favorite thing about living in the city? (especially from a writer's perspective ... ) 
A day at a museum always fixes me when I'm lost, and the ability to choose from so many is a premium luxury.  
Please share your weirdest NYC-living and/or real estate moments.
In my first building in New York, an old super of the building took to showing up when the current super was out and pretending he was still the super. He was clearly under the influence of some kind of methamphetamines, and would manically run from one door to the next, holding them open for the confused and progressively frightened tenants. It was a sort of non-crime crime, so everybody talked about calling the police but couldn't decide what they would accuse him of.
Related:
Brick Underground articles occasionally include the expertise of, or information about, advertising partners when relevant to the story. We will never promote an advertiser's product without making the relationship clear to our readers.