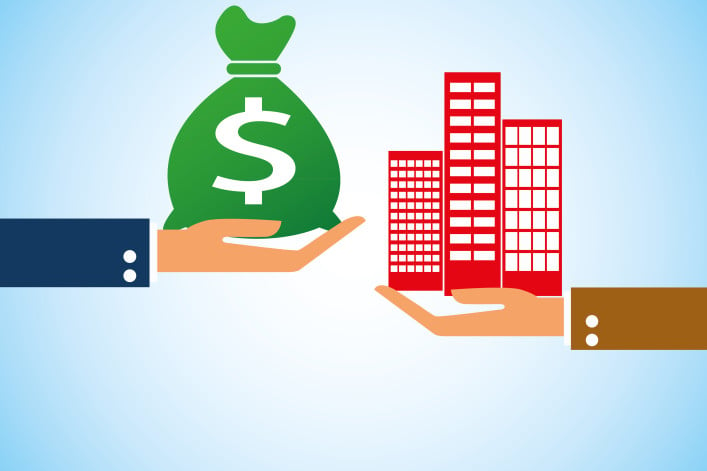 Today marks the kickoff of the Federal Reserve meeting that real estate pundits have been talking about for weeks. The big question is whether the Fed will vote for an  interest rate hike on mortgages to take effect in June. If they do, should we expect jam-packed open houses and even less inventory? Will NYC apartment prices go through the roof or down the drain? Probably neither, experts say, with the result of the proposed increase being neither apocalyptic nor phenomenal and more "meh" -- with a slight boon for sellers.
A conservative increase
First, the jump isn't expected to be all that big, maybe a quarter to half a percentage point. "In terms of the market, rates are still historically low, and an increase of a quarter to a half percentage point feels like much ado about nothing," says Mindy Feldman, an agent with Halstead, who also holds an MBA from Wharton.
Also, unlike the stock market, interest rates don't go up and down from day to day. They come with warnings from the Fed months in advance.
Jonathan Miller of appraisal firm Miller Samuel, for one, takes the somewhat contrarian view, hoping for a larger increase. "In the long run an increase is a good thing.  Since 2006, lending volume has fallen every year because credit standards remain irrationally tight. One of the reasons is because interest rates are so low and banks are being tight. And since credit is tight, inventory is low."
Also, he adds, "if interest rates rise it means that the economy is getting better." 
Plus, Miller doesn't think interest rate hikes affect home prices as much as people think. "Housing prices have gone up and down in a bunch of cycles in the last 30 years and prices haven't correlated with rising rates."
Sellers: It's still your market
During the last interest rate hike of one percentage point — in May 2013 — several on-the-fence buyers moved off the fence, says Miller, but that was also a result of outside forces, including pent up demand from  the collapse of Lehman to the fiscal cliff in early 2013. And no one expects a one percent increase this time around.
But, if you're a seller, you may find your open house slightly busier this spring. "In my experience, when there's rumblings [of interest rate hikes], it causes a scare among buyers and people go out to look for properties," says Julie Teitel, a loan officer from Everbank. "It gives sellers some leverage," she says, because buyers want a place and they want it quickly (before rates could potentially rise more).​
If the increase happens, Miller suspects "between now and June you'll see buyers that are on the fence more likely to follow through on the spring market," he says. "People will try to get in before rates rise and we might see prices rise a bit as people rush in. Sellers will still, for the most part, have the upper hand."
For those who considering putting their apartments on the market this spring to take advantage of this mini-rush, Feldman advises to " rely on your listing brokers for guidance and help on pricing."
And, she says, "it'll be even more important for a listing broker to vet someone that's pre-approved."
Buyers: Talk to the professionals
What will change for buyers if an increase happens? The short answer: Not all that much.
As Miller says, prices might go up a little in the spring, but it shouldn't be a huge jump. That said, now might be the time to get more apartment for your buck. "As rates go up, people qualify for less," and for the same monthly outlay," you'll probably get a smaller/less appealing apartment.
But, in New York, Feldman, says  "a judicious increase won't have an extraordinary affect on affordability. "Anybody who's calculating their ability to pass a co-op board to a tenth decimal place is already in a precarious position,  she says.

Because co-op rules are so stringent (and include 20 percent downpayment minimums and requirements of two years'  liquidity post-closing), a small interest rate hike's impact on affordability in NYC is less than in other places.  It would take multiple successive increases to really affect affordability, says Feldman.
That said, "buyers should be extra vigilant and involved in conversations with mortgage bankers and brokers that they trust to make sure they are working with as broad a cross-section of financing possibilities as is feasible," says Feldman.
If a rate increase is approved, Teitel says she'll recommend her clients take advantage of a product called Lock and Shop, which help buyers lock in rates while they look for a property. "I'll ask them all to do it before they make any offers," she says.
Related:
 
Brick Underground articles occasionally include the expertise of, or information about, advertising partners when relevant to the story. We will never promote an advertiser's product without making the relationship clear to our readers.