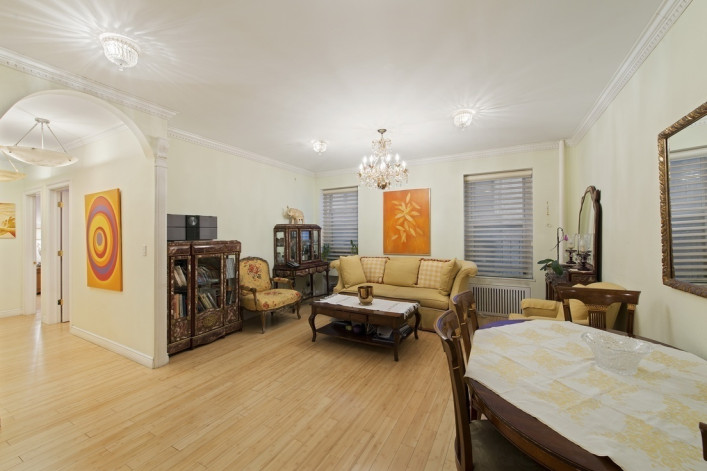 Ah, the age old rent vs. buy question... This week Suitey's Jennifer Lee weighs in for a prospective buyer who'd like a three-bedroom in a doorman building.
THE WISH LIST:
Q. My family and I are renting a three-bedroom for $8,000 a month in a high-rise doorman building on the Upper East Side. We'd like to buy, and figure that with closing costs and down payments, we can afford something around $1.5 million. It is possible to find a comparable apartment for that amount and have our monthly expenses stay about the same?
THE REALITY:
The short answer is yes. According to Lee, assuming you get a 30-year-fixed rate mortgage (with interest rates currently around 3.9 %), you can afford to get a place with a maintenance between $2,000 and $3,000 a month and end up with monthly payments in the ballpark of what you're currently paying. And there are several three-bedroom co-ops on the Upper East Side that meet that criteria.
Since you'll likely be priced out of condos, you'll need to have two  years' worth of monthly payments after closing (as per most boards' rules) and you'll have to create a board package. "The pain is worth it at the end of the day because you can get a lot more for your money."
Note that now might be the time to make a move. "The banks are saying the Fed will raise rates in the next six months or so, so you'll see a much higher monthly rate on a mortgage," says Lee. "Right now there's a unique opportunity for people looking to buy on par with what they're renting."
"When you buy, you're building equity and you can write off all interest payment for mortgage," Lee points out. "You can also write off any expenses you put into home renovations. That's all benefiting your wealth at the end of the day."
And, she says, your desired Upper East Side neighborhood still offers major value as compared to other areas in Manhattan, in terms of price per square foot. "It's got a very high concentration of co-ops, which has kept investor money out. And because of that,  the area has maintained a steady appreciation as opposed to other neighborhoods that have spiked out of control," she says.
There's also a large concentration of the mid to high-rise doorman building you're looking for.
"They're all over, but obviously the further east you go, the better value you're going to see per square feet," she says. "A real hidden gem is East End Avenue. You get huge apartments out there. Whenever I show apartments there I always say they're about three times the size as what you'll get on Third or even Second Avenue. "
Some apartments that meet the criteria:
Three-bedroom/two-bath co-op for $1.549 million: This true three-bedroom at 205 East 63rd Street, between Second and Third, has a renovated kitchen and one renovated bathroom. There's parking in the building that's available for a discounted rate. The maintenance is $3,900/month, and with a 20 percent down payment, monthly costs would be around $9,800.
Two-bedroom/two-bath co-op for $1.2 million:  The apartment, at 345 East 73rd Street, between First and Second Avenue, has a dining area that could probably be converted into a third bedroom. The doorman building has a roof deck and basement storage. The maintenance is $2,129/month and with a 25 percent down payment (as the building seems to require), monthly costs would be around $6,700.
Three-bedroom/two-bath co-op for $1.35 million: This tenth floor apartment, at 1349 Lexington Avenue, between 89th and 90th streets, is a corner unit with 11-foot ceilings and built-in bookshelves throughout. The maintenance is $2,688, and with 25 percent down, you're looking at a monthly outlay of around $7,800 a month.
Related:
The 3-percent-down mortgage you've never heard of that's available in NYC
6 hurdles that can stand between you and your mortgage—and what to do about them​
Buying, renovating or refinancing next year? 5 mortgage trends to watch in 2014 (sponsored)
7 questions to ask about the building before you buy an apartment there (sponsored)
Brick Underground articles occasionally include the expertise of, or information about, advertising partners when relevant to the story. We will never promote an advertiser's product without making the relationship clear to our readers.