In case you missed it
How New Yorkers and Texans differ on decor, the horrors of tiny rugs, and more from designer Ashlina Kaposta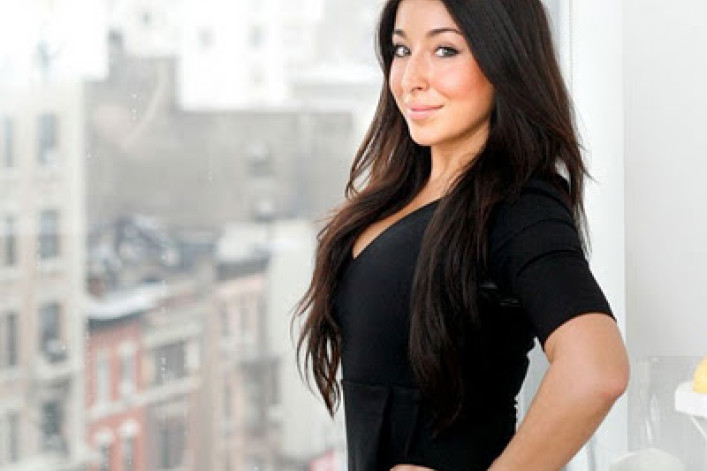 There are fashionistas, and then there is, as Ashlina Kaposta bills herself, "the Decorista." A New York City interior designer, set stylist, and blogger originally from Texas, her website has been named one of the top 10 covering New York interior design; the Huffington Post listed her as a "pinner to follow."
Here, she reveals what decorating trends are gaining ground, the biggest mistake you can make when setting up a room, and why the color purple could change your life:
Best way to glam up a small space on a budget?
Wall color is the cheapest way to change a room, and the impact is huge. So either wall paint or wallpaper, and temporary wallpaper if you're in a rental. I love an accent wall in black, it can be very powerful. Ikea is great for fabrics, curtain and pillows, and you can find unique shades to throw on your lamps in vintage stores. Don't forget plants; greenery adds a lot to a space.
Biggest decorating mistake people make?
Getting the wrong size rug. People buy a rug because they love the colors for their space, but if it's too small, it will  throw the proportions of the room off. You want your rug underneath every piece of furniture. The larger the rug, the more inviting the room.  The smaller the rug, the more empty a space feels.
What should people splurge on for their home?
Honestly, the best thing is great art, because you can take art with you. Antique mirrors add so much to a room. And spend money on antique furniture, it's  better  made than anything modern.
Your motto is, "gold is always a good idea."
Metallics are the detail that polish off your room. I have vintage gold sconces and put those on the wall and  it's  a statement piece. Buying things in gold, [like mirrors  or frames], is a gift to your room. It makes it more fun. You can get gold accessories at thrift stores.
Trends you won't miss from the past?
Floral tried to make a comeback and I think it's dead. Also, the idea of using seven different colors or introducing too many patterns is a trend I'm ready to see go. It might  be fun and whimsical, but for me it's not streamlined and modern.
Trends you see coming?
I love that I'm seeing the monochromatic look—beige, black, or white. If you take one or two colors and repeat them inside a room, it looks polished.
Where do you live and how would you describe your apartment aesthetic?
I live in a one-bedroom on the Upper East Side. I would describe my home as eclectic glamor. My bedroom I painted purple. It's a color that encourages inspiration, spirituality  and creativity, and you feel that.
You moved to New York in 2010. Advice for starting an apartment search?
First thing, pick your area. Don't waste your time going all over town. Then, pick out your negotiables. What is more important to you, having a dishwasher or being close to restaurants? Having a laundry  in the building or being close to a dry cleaner? And be overprepared financially. Have your credit report and a check ready.
Favorite place to shop for décor in New York?
Housing Works is fantastic. It really has some great furniture and it's inexpensive. I also like ABC Carpet and Home for inspiration, and ModShop for unique furniture and accessories. 
You're based in New York City and have clients in Texas. Big difference?
In New York, you're working with smaller spaces, using dense color and a lot of things to organize a space. In Dallas, while the aesthetic is similar, you have much larger spaces so you can work it on a grander scale. Interestingly, Dallas used to be old school, really traditional country, and now they're adopting all the modern trends from New York.
***This story first posted on January 21, 2015.
Brick Underground articles occasionally include the expertise of, or information about, advertising partners when relevant to the story. We will never promote an advertiser's product without making the relationship clear to our readers.