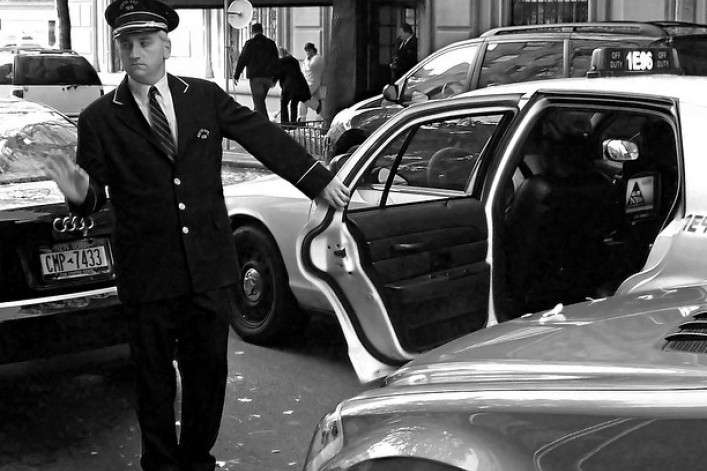 How much to tip the building staff is a source of annual consternation among New Yorkers who rely on doormen, supers, porters and other professionals to keep their apartments running smoothly (and safely). As tipping season comes to a close, we thought we'd share the results of our annual tipping poll, which showed a large chunk of New Yorkers feeling generous this time of year.
Some 44 percent of BrickUnderground readers surveyed planned to give staffers more than $500 this year, while 7.3 percent had decided to give the building staff nothing. The majority of those polled (1,436 total during the month of December) fell somewhere in the middle, with 27.4 percent opting to hand over an amount under $250, and about 20 percent doling out between $250 and $500. (See the full results here or in the table below.)
CLICK TO ENLARGE: The results of BrickUnderground's 2014 tipping poll
Whether apartment owners were more generous than their renter counterparts depends on how you slice the data, though in past years we've noted that co-op and condo dwellers tend to be more lavish with their tips. This year, almost 52 percent of owners handed over more than $500, versus only 39.4 percent of renters. But for both groups, the most popular tip amount was under $250. (Some of the results may be skewed by the size of the workforce at any given building. A $1,000 split among four doormen is arguably less bountiful than a $300 envelope for your live-in super.)
And predictably, residents of doorman buildings were more likely to tip--and tip well--than those living without doormen, with the most popular amount being $250 to $500. (Indeed, a mere 21.9 percent of the respondents lived in nondoorman buildings.)
If you haven't tipped your building staff yet, there's still time. For answers to just about every tipping-related question you might have, check out our comprehensive guide. And to calculate a tip based on your exact situation, may we suggest consulting a tipping calculator or two?
Related:
BrickUnderground's 2014 holiday tipping poll results
BrickUnderground's 2013 holiday tipping poll results
Tipping the building staff: BrickUnderground's 2014 guide
Calculate exactly how much to tip your doorman with this handy tool
Brick Underground articles occasionally include the expertise of, or information about, advertising partners when relevant to the story. We will never promote an advertiser's product without making the relationship clear to our readers.