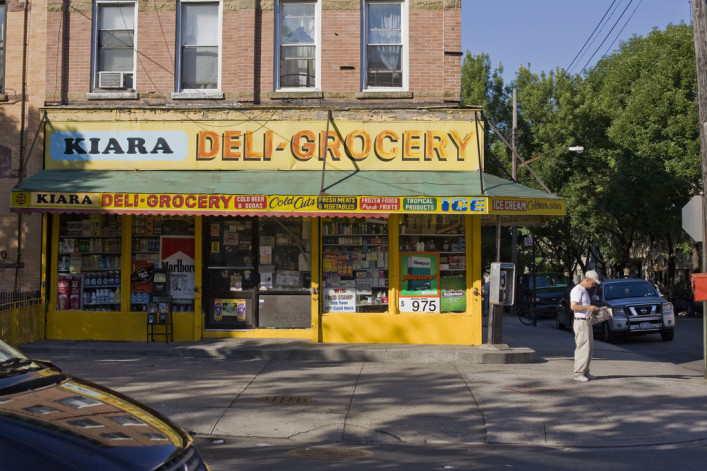 From ridding the building of its annoying Christmas parties to turning the temperature down this winter, five New Yorkers share their apartment wishes for the season (and, really, for all year 'round):
The heat is on: I hate how hot my apartment gets during the winter season. I can turn off the heat or turn it on, but I can't set a temperature. My sleep has been seriously affected by the boiling temperatures. I live on the top floor, and don't even turn on the radiator in my bedroom anymore and I sleep with the windows open. But even in subzero temps it's the same:  the heat rising from the downstairs apartments, and the lack of a breeze in my bedroom means I practically have to have an electric fan on. - James, Upper West Side
No sweat (and less laundry): I really wish we could have laundry in the apartment. It seems unbelievable that we don't! It's just so basic, and I can't get over the fact that we are not allowed our own laundry unit in our own apartment. Thank god for the cold weather. It means our shirts stay "fresh" smelling for longer and our laundry loads reduced! - Jack, Upper West Side
Smelly deli: I live [above a deli]. I hate that deli. I do smell when they are making their bacon-egg-and-cheese sandwiches. And they are open 24 hours or something and people are in and out all the time, hanging out right outside, talking about god knows what. You know it's never pleasant, quiet conversation when it's people [who hang out at a deli]. - Tenneyson, Harlem
Party pooper: I wish my building didn't celebrate a Christmas party every year downstairs in the lobby. The food is always the same, the lobby is freezing cold, and the worst part is that there is always a children's pageant that seems to go on for hours. I like my neighbors, but they bring lousy cookies, and nobody brings wine. I brought down a bottle last year, which everybody was happy enough to share in, so we all got, like two sips each. So lame. I'm skipping it this year.  - Madeleine, Hamilton Heights
Dirty bathroom:  My bathroom is old and tired looking. The tiles are discolored and the lighting is awful, left over from the '80s or something. There's no storage, and no matter how much you clean, it still feels dirty. - Vanessa, Queens
​Related:
Permanent scaffolding, too-close quarters and other NYC apartment living woes
Squeaky windows and cheap floors: Apartment pet peeves from New Yorkers
Brick Underground articles occasionally include the expertise of, or information about, advertising partners when relevant to the story. We will never promote an advertiser's product without making the relationship clear to our readers.