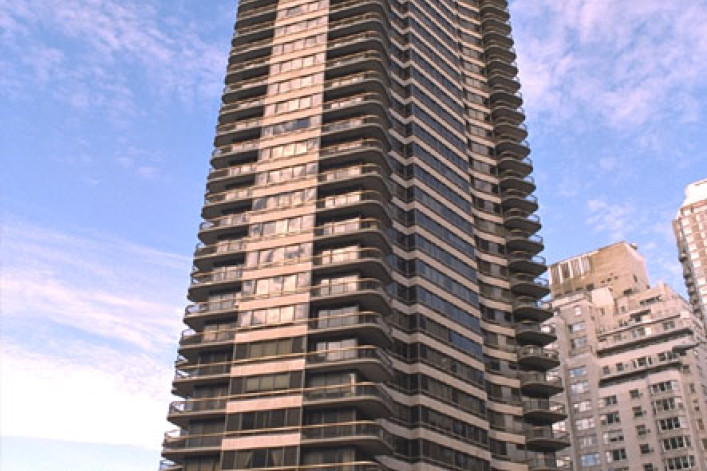 We don't envy the residents of Trump Plaza. The family estate that owns the land under the Lenox Hill co-op tower has decided to sell it, Bloomberg News reports, leaving residents with two bad options: buy the land themselves or face sizable rent increases from a new landlord when their lease expires in 10 years.
Why is this happening? Trump Plaza is what's known as a landlease building, where the shareholders of the co-op don't own the ground the building sits on, and instead pay rent every month to the owner. The apartments tend to be cheaper upfront (in fact, they're one of the little-known bargains of New York City real estate), but come with higher monthly charges. Oh, and a world of uncertainty: the possibility of rent hikes and problems getting mortgages, plus the nightmare scenario at Trump Plaza.
Still, it isn't often we get to see exactly how this kind of nightmare plays out. In the interest of illuminating exactly what it might mean to buy a landlease co-op, let's see how both options break down, using Bloomberg's numbers:
Pay the rent 
When the lease is up in 2024, residents could face a huge spike in monthlies (the estimated rent increase would be 8 percent of the value of the land at that time). Someone with a 1,000-square-foot one-bedroom would pay a whopping $9,800 a month, up from $2,100. And a new landlord may be less inclined to negotiate on future rent increases. "Whatever opportunistic investor buys the land will probably be way more aggressive about the rent reset than either an estate or a group of heirs," real estate attorney Joshua Stein tells Bloomberg. "Someone who is buying it, is buying it specifically to squeeze out every last dollar of rent."
Plus, monthlies at Trump Plaza are already high. For example, when we looked at a two-bedroom on the 10th floor that went on sale in February, the maintenance fees were $2,936 a month, but an appraiser we spoke with at the time estimated that fees for a similar place would be closer to $1,800 a month. That's harder for current shareholders to shoulder, of course, but also means that apartments sell for less.
Buy the land
Meanwhile, the co-op board has offered to buy the land itself for $185 million--a cost that would be passed on to residents, and likely take years to pay off. In that scenario, each shareholder would be hit with an assessment of about $2,330 a share. Someone with a 1,600-square-foot three-bedroom, or 671 shares, would have to pay $1.56 million.
Going that route has one important benefit: the building would no longer be a landlease, which means no threat of future rent increases or other issues. "If you're the co-op, getting rid of that threat is a really good thing," Stein says. "There's a lot of value being created."
But we've seen it go the other way, too. At 301 East 63rd Street, a former landlease nearby, the co-opers bought the land under the building, monthlies skyrocketed to cover the cost of the mortgage, and apartment values plummeted. We recently looked at a one-bedroom that was on sale for $329,000--or about $100,000 less than the sellers paid for it in 2007. (It's in contract.)
Bottom line: landleases are worth exploring, but tread carefully. 
Related:
Landlease apartments are cheaper, but are they worth it? A side-by-side comparison
Flip or Flop: Did a renovation really up this co-op's value by 75%?
Why I bought in a landlease building despite the horror stories
Ask an Expert: Is it ever safe to buy in a landlease building?
Ask an Expert: How much cheaper is an apartment in a land lease building?
Brick Underground articles occasionally include the expertise of, or information about, advertising partners when relevant to the story. We will never promote an advertiser's product without making the relationship clear to our readers.