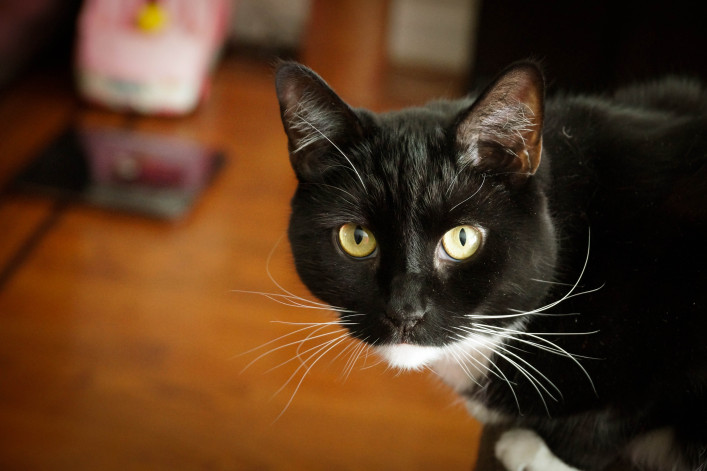 Fall may be the time we can finally stop swatting away mosquitos, but it's also the season when New York's furrier pests start trying to move inside. So how best to protect your apartment before you acquire unwanted roommates?
Know that you're especially vulnerable if you live near a construction site, school, or restaurant, writes DNAinfo. Keep your apartment as clean as possible (and your food safely sealed up), and try to make sure your building follows suit, with a tidy basement and carefully managed trash. Telltale signs of rats or mice include "rub marks" from their fur on the walls and, well, droppings.
Also, when you're house hunting, ask to see the building's basement to see how secure it is, and get an idea of your rodent risk factor. If you're in the middle of a renovation, take the opportunity to include a few preventative measures. "In a kitchen renovation, the ideal time [to seal up gaps] is when the floor is finished and appliances are installed but before the cabinets are put on,"  M&M Pest Control manager Thomas King tells DNAinfo​​.
If pests are making their way into your apartment, your first (and most important) line of protection is to seal up any possible entryways, pest control experts tell the site. Check the areas around your doors and windows, the foundation, any gaps between the floorboards and the walls, and areas where things like plumbing or electrical wires enter your apartment or the building. If you find a gap, seal it up with cement and metal wire mesh, rather than something like caulk, which rats and mice can chew through (ugh). "Use one material to anchor the other in place," King said. "We use steel mesh and sheet metal and plaster to anchor in place and to finish so it looks presentable."
Also, a note on traps—and your pet cat—as a form of pest control: they'll take a few individual rats or mice out of rotation, sure, but won't solve the larger problem, and shouldn't be the focus of your efforts, experts say. 
"You might kill a few rodents that you can see, but the rest will survive and change their habits. Just because you don't see them does not mean they are not there," another pest expert notes. Horrifying, yes, but also true. So, with that in mind, no time like the present to rush home and clean out the kitchen cabinets, right?
Related:
How not to wake up with a rat on your chest (like one unfortunate Upper West Sider did)
One morning, I found a mouse in my suit pocket
Do ultrasonic mouse repellents really work?
Expert advice on keeping wildlife on the street where it belongs
7 maps you'll want to consult before you move (and two just for fun)
My new apartment's infested! My broker should refund his fee and help me find a new place, right?
Brick Underground articles occasionally include the expertise of, or information about, advertising partners when relevant to the story. We will never promote an advertiser's product without making the relationship clear to our readers.