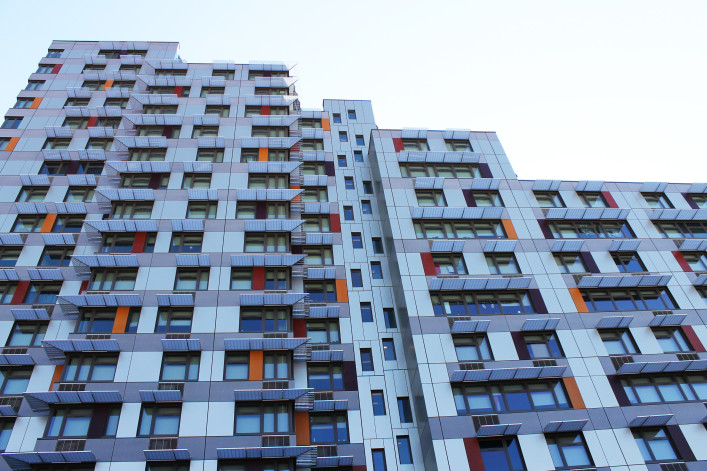 It's always a smart policy to stay on good terms with your building's staff, but what happens when you and the super become best buds?
The short answer: fulfilling for those involved but also a source of conflicts of interest for the building at large. Or at least, that's what the New York Times discovered when the paper spoke with New Yorkers who've developed close relationships with their superintendents.
In some cases, the friendships are the stuff neighborly dreams are made of: supers and residents who watch baseball and attend concerts together, occasionally step in to watch (or even tutor) each other's kids, who swap recipes and stories over a bottle of wine. (And then there are doormen, who've been known to act as top notch wingmen, among other things.)
But the relationships can also put the parties involved in tricky situations. The article cites one building that's hung onto a less-than-stellar super as a result of his close relationship with an elderly, influential board member.
In fact, property manager FirstService Residential goes so far as to specifically bar building staff from accepting gifts, invitation to drinks, dinner, vacation, etc. "The roles of doormen, porters and superintendents must remain purely professional," the company's president, Dan Wurtzel, told the Times. "They cannot form friendship with individual residents, because that will foster an environment of favoritism, a perception that not all residents are treated equally."
And some of the residents interviewed did mention more speedy repairs as a result of their friendships with building staff, but also hastened to clarify that that wasn't the reason to maintain friendly ties.
The bottom line here is that it's natural (and probably preferable) to become friendly with the people who you see in and around your home every day. It's when you're offering up gifts or freebies that it might be wise to look into your building's policy first--friendly or not, no one ever wants to end up getting an earful from the building's management.
Related:
"Nothing gets out the smell of affairs"--and other secrets from building staff
Doormen  speak: What's a fair tip, who gets the best tips, best tip alternatives/supplements and more
NYC real estate's "kickback economy": buyer (seller and renter) beware
Brick Underground articles occasionally include the expertise of, or information about, advertising partners when relevant to the story. We will never promote an advertiser's product without making the relationship clear to our readers.