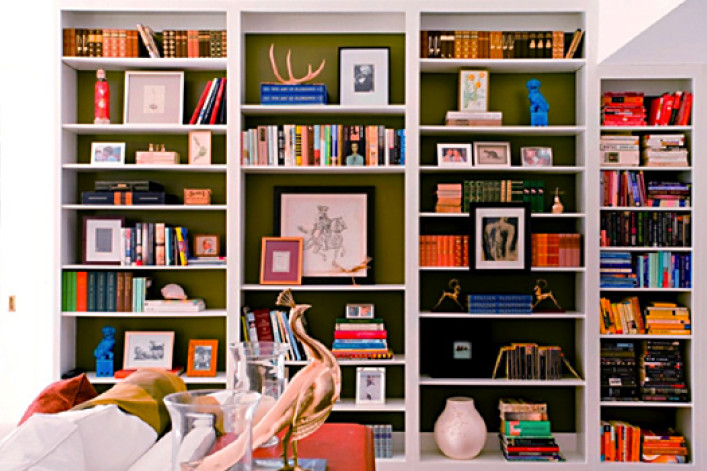 Sleepless nights, crowded bathrooms, and downstairs neighbors knocking on the floors. Five New Yorkers talk about their residential woes, and how they'd fix it all, if only they could.
Wrong side of the tracks I live in a railroad apartment and I hate it. I have not slept in a year because my roommate works in theater and comes in at really late hours and has to walk through my space to get to hers. I would change the whole layout of this place if I could! Or find some way to put up walls. The rent is really decent at $800 a month for my share--we agreed my roommate would pay more for the other room. But I'm starting to feel like it's just not worth it. -Anela, Park Slope
Footloose and neighbor-free  I want thicker floors! I'd put a layer of sound insulation all over the apartment and then a new floor on top of that. My downstairs neighbors are really sound sensitive. They're always knocking on their ceiling with broomsticks or something. We're already complying with that 80 percent rug rule and they still knock at every tiny sound. And I just want to enjoy my Just Dance for Wii! -Andrea, Hamilton Heights
Summer refuge Now that it's warmer out, I really can't help but want outdoor space to do some gardening. Our co-op used to have a courtyard where we had a sunny space designated for planters. We also had a little seating area in a shaded spot that was great for hot summer days. We even used to have barbecues there once a summer. But we've had to put scaffolding up due to repair work to the roof. It's really put a damper on our summers, and we really wish they'd hurry up and finish the work!  -Bernie, Harlem
Storage system overhaul I really want to change the storage all over the apartment. I want built-in bookcases in the living room and a new storage system in the kitchen. The largest closet is in the hallway and I want to turn half of it into an office space. I want to rebuild the closet space in the bedroom, too. I'd like to make it larger and have it come into the room just a foot more. It would make all the difference!  -Lana, Upper West Side
Remove the roommate Honestly? My apartment would be perfect if only I could get rid of my roommate. He hasn't cleaned the bathroom once since I got here. His girlfriend stays over all the time. It's not fair I have to share the bathroom with a third person on work days. He never does dishes so I always have to wash dishes before I can use the sink. The only time he washes pots and dishes is when they stay home on weekend nights and cook elaborate dinners. And then I can't use the kitchen or living room and have to go out, even if I don't feel like it. I'm getting pushed out of my own space. -Darren, Upper East Side
Related:
The 7 worst places to live in a building
10 first time renovation mistakes even New Yorkers make
Moving to NYC? Here's a crash course in finding an apartment here
Brick Underground articles occasionally include the expertise of, or information about, advertising partners when relevant to the story. We will never promote an advertiser's product without making the relationship clear to our readers.