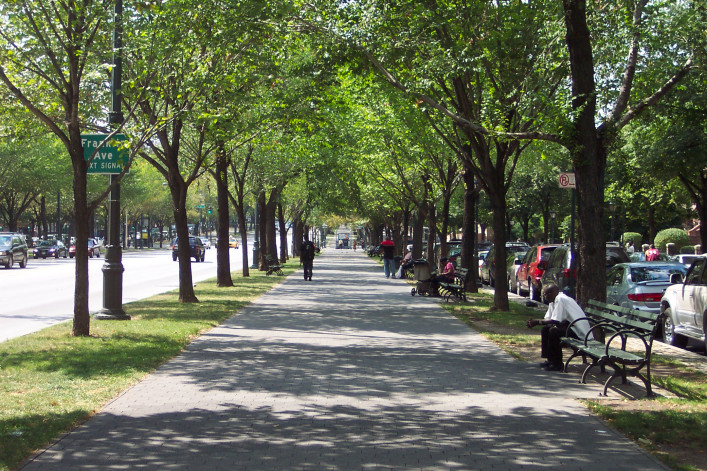 Brooklyn's Crown Heights is an eclectic spot, with peaceful streets lined with townhouses nestling next to blocks of dollar stores and neon-lit bodegas. Known for its annual West Indian American Day Parade, which attracts nearly 4 million people every Labor Day weekend, the area has attracted loads of attention lately as a cipher for the gentrification washing over Brooklyn. The neighborhood is populated by longtime residents from the Hasidic Jewish and Caribbean communities, but is attracting more and more newcomers seeking cheap(ish) rent every year. 
Either way, locals have their own different take on the area, below.
---
Neighborhood boundaries: Utica and Classon Avenues, Empire Boulevard and East New York Avenue.
Median sale price: $800,000
Median rent: $2,400
---
1. It's safer than you think: "Everyone, not just newcomers, should know that the neighborhood is safe. Crown Heights gets a really bad rep or people assume there is danger here, but that's just not true. I mean, I don't walk home alone slurring my words at 4 a.m., but I don't do that anywhere in New York. I think the residents really look out for one another." - Abel, 28, rents a studio alone​ 
2. You'll need to plug your nose: "The Franklin Avenue stop is crazy smelly in the summer. It's everything from hipsters to dirty kids who have been playing in sand all day at camp to subway churros to jerk chicken. I'm all for the blending of cultures, but the blend of their smells is brutal here." - Benny, 38, rents a one-bedroom with his child
3. You'll travel the world via your dinner plate: "Learn to like Caribbean food, because anything you order will have some of that spice in it. Unless it's kosher food. Crown Heights is very good at kosher." -Benny "Go get brunch at Tom's on Washington Avenue. There is always a line out the door—even during Hurricane Sandy—but they bring you coffee and snacks like cinnamon French toast, orange slices, sausage and cookies while you wait. It's a family-owned diner that has been around since 1936 and the walls are covered in tchotchkes and delightfully kitschy fake flowers. ... Tinto on Nostrand and Sterling  just opened a few months ago, and it has great coffee and Blue Marble ice cream. Catfish on Bedford has the friendliest staff and an amazing catfish po' boy. I like Lazy Ibis for fresh baked biscuits. Gloria's Caribbean Cuisine has amazing roti the size of my head." - Hanna, mid-20s, rents a one-bedroom "Chavela's, a Mexican spot, is one of my favorite restaurants in the 'hood.​" -Nicolas, mid-20s, rents with two roommates in a two-bedroom
Discover off-market properties in your dream neighborhood that perfectly suit your needs and budget.  Meet and deal with sellers before their apartment hits the market.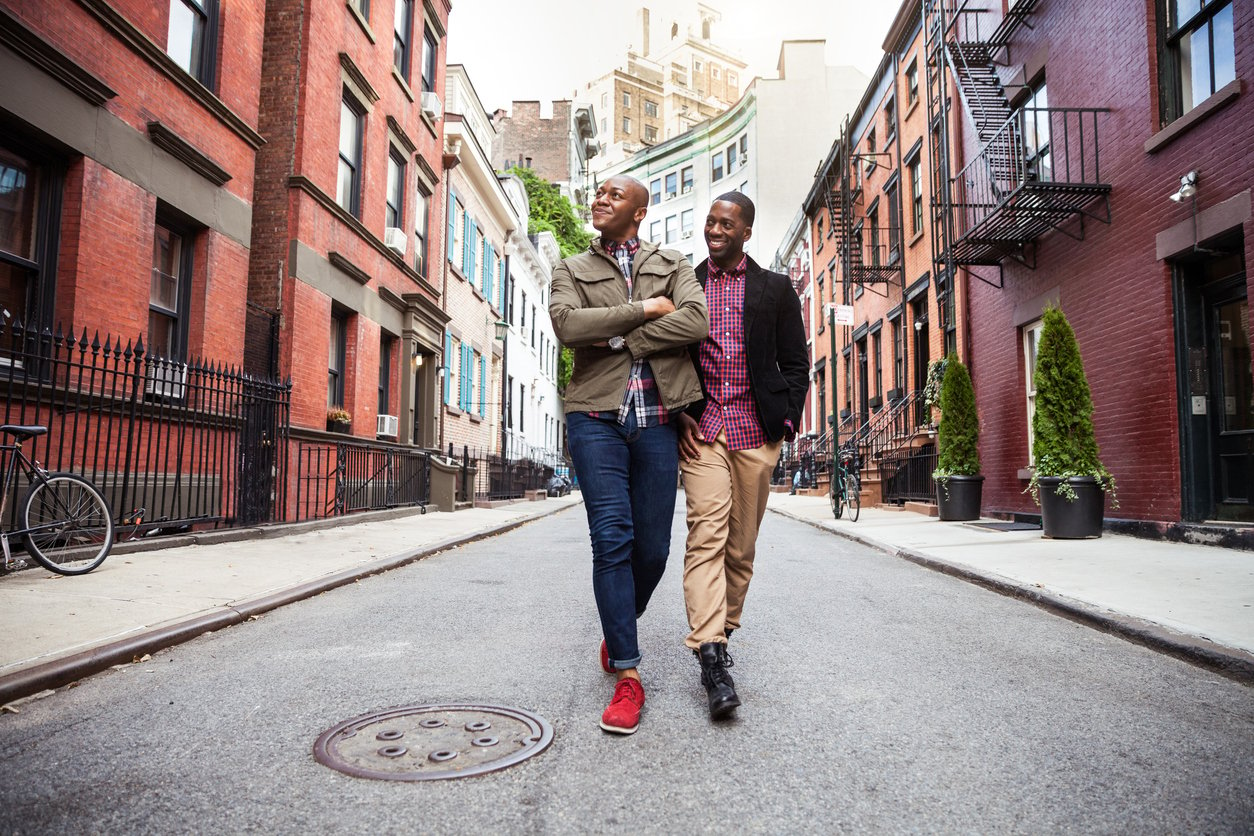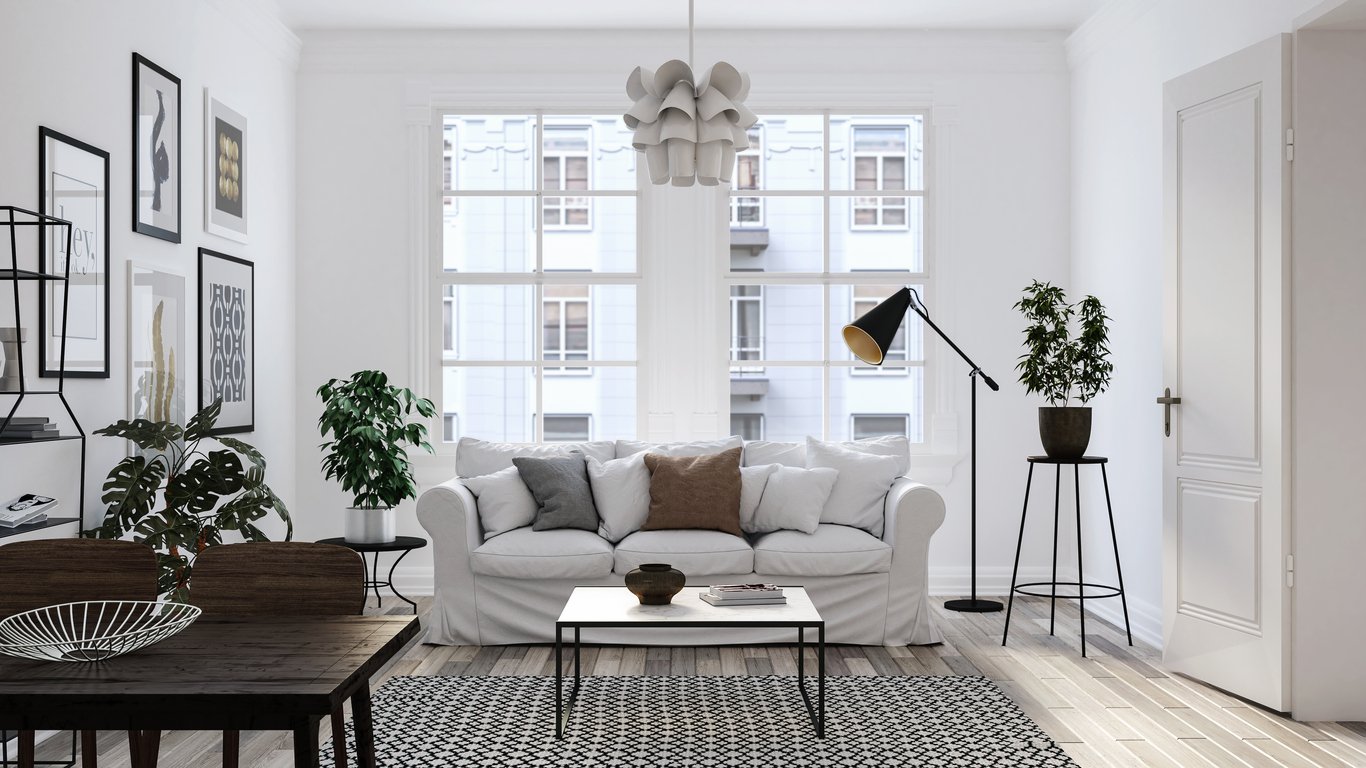 Let Triplemint's off-market team give you exclusive access to apartments in your price range and desired neighborhood that no one else has seen. More options, less competition, no bidding wars. 
4. Local gems abound: "If you ever need to get someone a 'Brooklyn-y' gift--local, green and fair-trade--go to Owl & Thistle. ... Pura Vida Urban Fitness [has] cost-by-donation yoga and Pilates classes, basketball camps for girls as well as boot camps and personal training. ... FiveMyles is a cool gallery and event space. NoBar has good trivia and salsa classes." -Hanna 
5. It's not a bad spot for kids: "I love the Brooklyn Children's Museum. It's not very hidden, but it's also never all that full when I have been." -Benny "Brower Park is really beautiful. There used to be this idea that it was 'gang' territory but that's just not the case. It's a really beautiful area and it's always full of kids, so your kids will have someone to play with. It's also a good place to go if you are a newbie, because the locals like to hang out there so you can learn a thing or two. They also have free concerts." -Abel
6. Locals enjoy the parade their own way: "Get out of the neighborhood during the West Indies Day Parade. Just do it. Go stay with a friend, plan a trip, spend the day at a museum. It's a crazy 'parade' where tensions run high, music is blasting, and people are reckless." -Nicolas "My building piles onto the stoop to watch the West Indies parade. It's beautiful, but it's also crazy loud and you can't really go anywhere. So either commit to watching it or head out of Brooklyn for the day." - Benny "You get to watch the entire neighborhood working on their costumes for months beforehand, the children's parade is adorable, the music is LOUD and day of the parade the entire neighborhood smells amazing. But it can also be very dangerous. That's not to say you should hide away—just be smart about it." - Hanna
7. Times are changing (OK, you knew that): "I am, with out a doubt, a gentrifier. ... There is always someone who has lived around here for 15 years, shaking their heads at the new U-Hauls. - Hanna "Franklin Avenue has become what Williamsburg was a few years ago ... organic grocery stores, coffee shops in every direction, restaurants with cult followings. But the biggest change can be seen with the completion of the apartment complex right outside the Franklin Avenue subway stop that apparently will contain a Starbucks. - Nicolas "Where my kid goes [to school], the first year I didn't really see too many parents getting involved. This year, we had too many volunteers for playground duty." -Benny
8. You'll come to rely on buses: "Buses are awesome. And the new B44 Select Bus gets you to the G and North Brooklyn in a fraction of the time [of transferring subway lines]." - Hanna "I find myself taking the bus a lot more than I thought I would. They are really timely, so you don't get that giant pileup of five buses at one station then none for a half hour. I always dealt with that on the M14 [in Manhattan].​" - Abel 
9. Taxi sweet spots: "Eastern Parkway always has a flow of yellow, green and gypsy cabs. I've also had great luck along Nostrand Avenue." - Nicolas
Related: 
Single dads, chirping birds and tacos: Nolita's charms go beyond Italian food
New Yorkers who live near Times Square: Crazy or onto something?
Ridgewood: The dirt cheap, radioactive Queens nabe that may be the next Greenpoint
​Living in Battery Park City means free transit, no lines at Shake Shack and lots of puppies
Brick Underground articles occasionally include the expertise of, or information about, advertising partners when relevant to the story. We will never promote an advertiser's product without making the relationship clear to our readers.