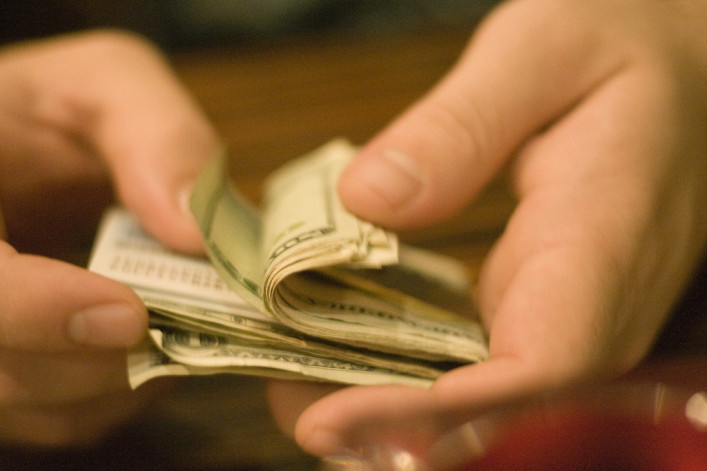 For rent-stabilized tenants, a buyout offer from your landlord is like hitting the jackpot in the great casino of the New York City renting world. But how far will that chunk of change actually take you? The Shalom Tenants Alliance, a tenants' rights group, has put together a handy buyout calculator, which the New York Times spotted this weekend, that lets you calculate how many months of buying or owning you'd be able to afford with your landlord's offer. 
Type in the relevant numbers--the offer, your income, your new rent, and so on--and presto, you'll get a breakdown of what you'd be left with after taxes, moving costs, broker's fees and a higher rent. 
And it's quite the reality check. For example, let's say you make $30,000 a year after taxes, your landlord has offered you $10,000 to vacate, and you plan to pay $800 more every month in rent. Turns out your "windfall" would actually only cover you for three months by the time you pay the costs and taxes associated with moving, plus the higher rent. You'd also lose all the protections of rent stabilization. 
Keep in mind as well that the calculator doesn't cover everything, as real estate attorney and buyout expert Steven Wagner of Wagner Berkow  points out. 
"The calculator is only telling you how far the money might go," he says. "There are many other factors to consider to evaluate what a landlord might pay to get a tenant to vacate and what a tenant should accept as a reasonable buyout."
For one thing, you should know how much it's worth it to your landlord to get you out, he says. If your landlord is putting together an assemblage--a package of adjacent properties--with the goal of building a tower of luxury condos in a coveted Manhattan area, and shouldering a hefty monthly mortgage payment to boot, it's going to be much more valuable to do a deal soon. But a small-time owner of Brooklyn low-rises may have less money and less sense of urgency--meaning fewer dollars for you. 
Of course, if you're one of the last holdouts in the building, you'll have more bargaining power too. See: Herb Sukenik, the rent-stabilized tenant who finagled a $17 million buyout from the developers of 15 Central Park West. 
Another blind spot? While the calculator does add in the taxes you'd pay on the buyout cash, it doesn't factor in the tax breaks you'd get on the monthly fees of owning an apartment.
"A portion of the maintenance charges in a co-operative and the interest paid on a co-op loan is deductible," Wagner says. "I think it is fairer and more accurate to consider these tax deductions in an analysis of how far the buyout money will go if the tenant becomes an apartment owner."
For more tips--and real-life examples--read our buyout guide. 
Related posts:
Landlord wants to buy you out? How to name your price--plus real-life examples from $15K to $1 million
Lessons from the $17 million buyout of a rent-stabilized apartment
What is a rent-stabilized apartment anyway?
Brick Underground articles occasionally include the expertise of, or information about, advertising partners when relevant to the story. We will never promote an advertiser's product without making the relationship clear to our readers.