Room for Improvement
What New Yorkers want: squeak-less floors, sleek radiators and a stylish bathroom revamp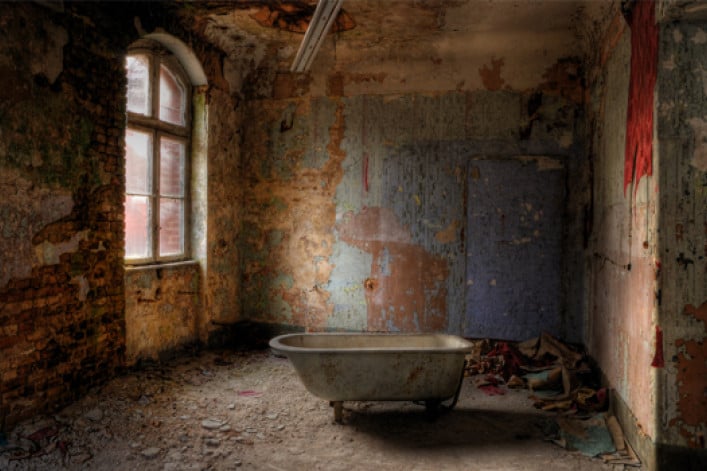 Squeaky floors, leaky faucets and uncontrollable radiators—six city dwellers share their apartment woes (which may be yours too).
The creak of dawn The floor creaks like crazy in our apartment, but especially in the bedroom. My husband wakes me up every morning at 6 a.m. when he gets ready for work due to the squeaks!  I should be able to sleep a whole hour longer. - Melissa, Hamilton Heights
Hot pad I would change our radiators, for sure. They are so inefficient--just blasting heat all day long even though it is so warm in my apartment that the windows are open. And I know it's costing my co-op an insane amount of money to heat the building. Plus they are ugly. I wish we could have those nice sleek European radiators that are installed in the wall, not sitting on the floor--the floor under the radiator is also really weak and splintered due to water and heat damage--and those allow you to control how much heat it radiates! - Jonah, Queens
Worse for wear There is nothing much I would change in my apartment, except the whole place is just "worn out." The floors slope, the bathroom is really old, the paint is really thick and crusty everywhere and the windows leak and are really hard to open. You do your best, with nice rugs and furniture and paint. But there's only so much an "accent wall" can distract the eye from! - Kathleen, West Village
Space issues Maybe it's just the long winter indoors that made me realize this, but my apartment is so small! I need more space! The place is bursting at the seams, and I don't even think I have that much stuff. There are clothes everywhere; I can't even do all my laundry at once because where would I put all the clean clothes? So I'd actually maybe take a small portion of the living room and build a closet into it--but that would make the tiny living area even smaller! - Jess, Meatpacking District
Waterworks in the bathroom The one thing that definitely needs improvement around here is the bathroom. The faucets are constantly leaking. You can see the stains from the water that constantly flows because you can't shut the faucets properly. I don't understand how this management company lets something like this just happen. Isn't that a waste of their money, since they pay for water? And the toilet is still one of those older ones that uses a hundred gallons of water with each flush. The tub is nasty and needs to be thrown out or re-grouted or something. - Joey, Bronx 
A tight squeeze Our kids are growing so fast, they will need their own bedrooms soon! We really don't want to, and can't really afford to, move right now. Luckily, we have a tiny windowed area off the kitchen that acts as the office right now--where I often work from home. I think we're going to have to give that up soon and rework the whole apartment layout. But it's going to be tight! - Lillian, Harlem
Related posts:
The 7 worst places to live in a building
10 first time renovation mistakes even New Yorkers make
Moving to NYC? Here's a crash course in finding an apartment here
Brick Underground articles occasionally include the expertise of, or information about, advertising partners when relevant to the story. We will never promote an advertiser's product without making the relationship clear to our readers.