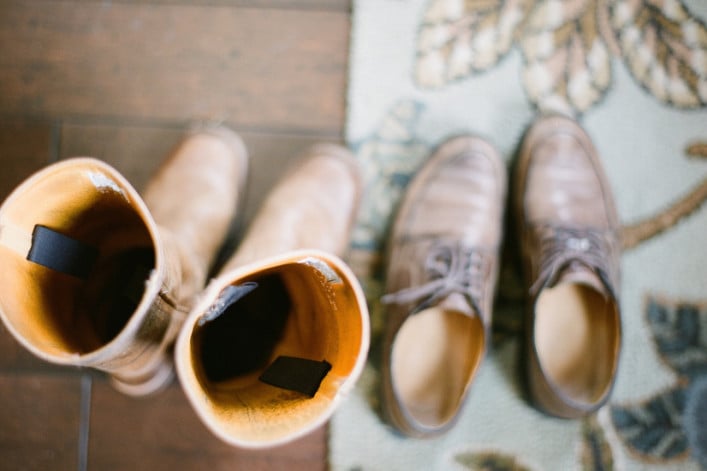 'Tis the season for couch surfing. With Memorial Day around the corner and summer on the horizon, this is the time of year when friends, relatives, college roommates, your long-lost camp buddy, and all manner of guests are flocking to town--and looking to crash at your place.
If they're staying for a weekend, no big deal. But what if they plan to stick around for a long or open-ended stay? Aside from driving you up the walls, their visit could actually have legal implications. And in this era of Airbnb crackdowns, that's no laughing matter.
Here's what you need to know:
Non-paying guests? Not a problem (generally)
Under state law, residents are allowed to have house guests stay for as long as they want. It's also legal to rent out a spare room, whether for the short or long term, if you plan to live in the apartment at the same time. 
"What is never okay in New York City is taking paying guests into your dwelling for under 30 days and leaving them there while you live somewhere else," says Michelle Maratto Itkowitz, a real estate attorney with Itkowitz PLLC and a legal expert for LandlordsNY.
It's this kind of activity that has forced some Airbnb hosts to shut down their operations. 
But New Yorkers do not live by real estate laws alone, and your landlord or board may have different rules (see below).  
Get out your tape measure 
Technically, every person living in a typical residential building must have "a livable area of not less than 80 square feet," according to the city administrative code. Livable area includes the kitchen but not the foyer or bathroom. So, if you have 800 square feet of livable space, you can lawfully invite nine people to stay.
But again, the law and people's behavior don't always match up. In her experience, Maratto says, "I've never seen occupancy requirements invoked ever by anybody."
Renters: reread your lease
Guests spending the night is one facet of apartment life over which landlords actually have very little control, at least from a legal perspective. No state or city law requires renters to tell their landlords about visitors or even paying or non-paying roommates, according to Maratto. "This surprises some people who somehow assume that a long-term guest must be reported," she says.
However, individual landlords sometimes add guest-related clauses to their leases that oblige tenants to notify them when someone is staying for more than 30 days, and it's up to the landlord if he wants to deny the request. Some are even stricter. BrickUnderground's former small landlord columnist Craig Roche, for one, has renters sign a rider that they'll get his permission if they're hosting anyone for "more than a few days."
"If there was an issue with tenants about the stay, I'd mention it and if they didn't resolve it, I wouldn't renew their lease," he says.
Condo and co-op owners: check with the board
Policies on lodgers at condos and co-ops vary widely. "I see a range of reactions from buildings about long-term guests," says property manager Mark B. Levine of Excel Bradshaw Management Group. "Everything from turning a blind eye to not permitting them past the one-month mark."
Generally, apartment owners can host for short periods--say, three days to two weeks, says Dean Roberts, an attorney with Norris McLaughlin & Marcus.
"Some buildings have detailed rules that are strictly enforced while others are extremely lackadaisical," he says.
Whether your board decides to lay down the law depends a lot on whether your companions are disruptive. "Is it a single friend who slips in at night and is gone in the morning or a family of six with a pet?" says Roberts.
Also, keep in mind that whatever rules apply to tenants also apply to guests. If a buddy brings a dog to stay in a building where pets aren't allowed, for example, "the tenant would be in violation of their lease agreement," says Roberts. "On the practical side, it's likely that the guest would be gone long before any litigation could be commenced."
Roberts recommends notifying management beforehand and confirming in writing that the pooch and his owner will only be there briefly.
In one extreme case, notes Roberts, a young man was crashing at three different apartments in one building, all of which were owned by different friends and family members. After about three months, the co-op got wise and put an end to his "visits."
Should you tell your board about your visitor? "It's a judgment call," according to Roberts. "If the co-op strictly enforces the rule, better to advise them. If not, it's better to just let the doorman or super know that you have a guest and leave it at that."
If there's a policy in place, and you break it, you may risk fines. That said, "most co-ops are pretty flexible," Roberts says, "but a few are really firm on this rule."
Related posts:
Yes it's still ilegal to rent out your NYC apartment for less than a month
Ask an expert: Does my condo board have the right to approve my visitors
Brick Underground articles occasionally include the expertise of, or information about, advertising partners when relevant to the story. We will never promote an advertiser's product without making the relationship clear to our readers.