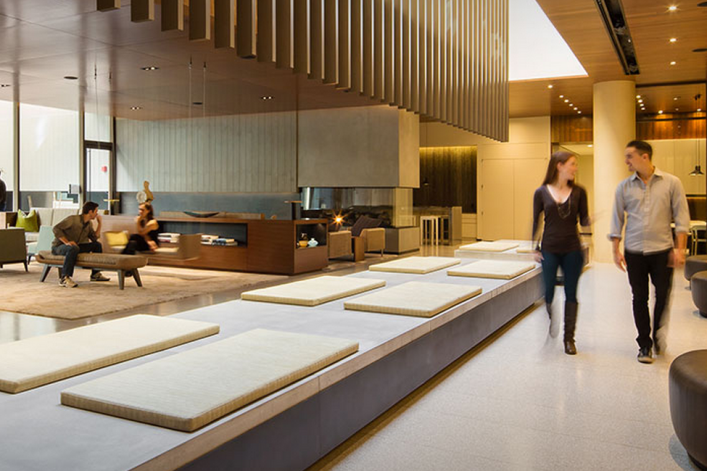 Think you're better off buying than renting?  Depends which borough you call home. This winter, Manhattan tipped in favor of renting: it's now 17 percent cheaper to rent than to buy, according to national listings portal Trulia's latest rent vs. buy report.
To get the comparisons, Trulia looked at rentals and for-sale homes from their database and calculated monthly averages for an "indentical set of properties," says company spokesperson Daisy Kong.
Interestingly, last winter, it was 6 percent more expensive to rent than buy in Manhattan, per Trulia's numbers, which assume a buyer is putting 20 percent down, getting a 4.5 percent mortgage rate, and staying in his home for at least seven years. 
Why might the tipping point in Manhattan have changed?
"Rents haven't been rising as fast in Manhattan as other places, like San Francisco, where they're seeing rental prices rise by double digit percentage points," Kong says. On the other hand, mortgage rates and home prices are up.
What about the boroughs?
However, when it comes to the outer boroughs, it's still cheaper to buy than rent, but the gap between the two options has narrowed from the previous winter.
This winter, according to Trulia, buying in Brooklyn was 17 percent less expensive than renting, versus 25 percent less expensive in winter 2013. In Staten Island, it was 17 percent cheaper to buy versus 30 percent cheaper last year. In Queens, it was 31 percent cheaper, versus 37 percent in 2013. And, finally, in the Bronx, it was 41 percent less expensive to buy, and it was 49 percent less expensive last year.
And how about the country as a whole?
Trulia says the trend in New York City mirrors what's taking place around the U.S.
Nationally, buying this winter is 38 percent cheaper than renting; last year it was 44 percent cheaper to buy. 
"You're seeing across the board that the gap between renting and buying is getting smaller," says Kong. "Home prices are rising, and mortgage rates are rising -- up a whole point from last year. I think you'll start to see more places tip toward renters."
And your own situation?
Specifics can be customized (and costs compared) through Trulia's Rent Vs. Buy calculator, which will tell you, based on your budget and your location, whether it's cheaper for you to rent or buy. Note: it doesn't differentiate between the different boroughs, but is still fun to try.
Related posts:
Buy Curious: My rent's gone up. Should I buy instead?
A single guy reveals why he took the co-op plunge--and how he basically lives for free
Top 12 questions New Yorkers ask their mortgage bankers [sponsored]
Brick Underground articles occasionally include the expertise of, or information about, advertising partners when relevant to the story. We will never promote an advertiser's product without making the relationship clear to our readers.