Room for Improvement
Room For Improvement: Windows fit for human habitation, smooth walls, a half-bath, and more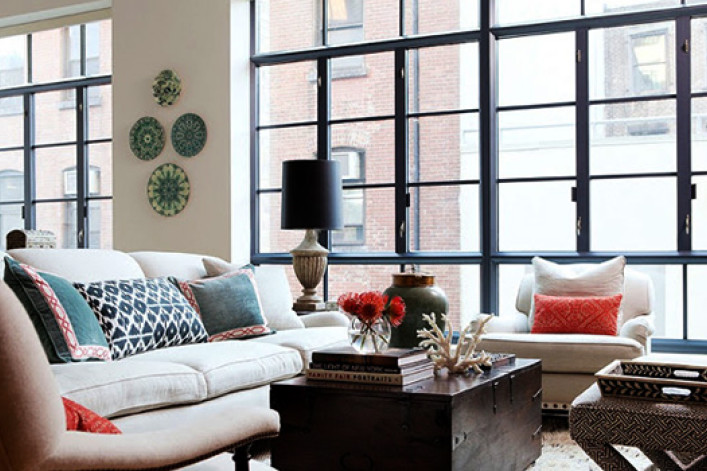 Just one extra room,  a dumbwaiter replacement and better windows...these six New Yorkers share how they would like to improve their living spaces and their lives!
Efficiently engineered windows My windows are the bane of my existence. First of all, they are so dirty and yet one can't clean them on one's own. The super has told me he has to come and take down each window and re-install it after I clean. Secondly, they leak cold air. Thirdly, they hardly keep out any noise. I live on the top floor, but sirens from the outside sound like they are two feet from my head. These windows are a disgrace to modern engineering - Inge, Upper West Side
Just a bit more room Sadly my elderly neighbor has died. But now that the apartment is empty, I imagine how great it would be to combine her living room--which adjoins mine--into my apartment's floor plan. I know this combination exists with another apartment in my line. But I doubt they would sell me only one room and I don't need a whole other apartment. Just that bit of extra space would really make my apartment perfect. - Ann, Hamilton Heights
Just one more bathroom I want a second bathroom. Even just a half bath for guests would be okay. There is a lot of wasted space in this apartment that is taken up by the old dumbwaiter. I wish they would let me get rid of it and convert the space, which is right off the kitchen. In fact, I think it would raise the value of the whole building if they let me do this. - Luca, Harlem
Smooth walls A skim coat and a paint job. That's all I need. I want crisp walls with a fresh coat of paint. I think it would transform my space. - Juliette, Clinton
Stop the cable madness I wish I could afford to have a professional organizer come in and reorganize and build out my closet space--sift through junk, paperwork, old clothes and equipment and figure out what can be tossed or donated or kept. But above all, I need somebody to organize the mess of cables running through my apartment! Everywhere I look there are cables--going to outlets, connecting electronics, snaking along the walls. It's driving me crazy! - Yvonne, Chelsea
A fresh start I wish I could gut renovate our entire place. We have just moved in to this apartment and we're very happy to have such high ceilings and so much square footage. But the overall condition of this apartment is appalling.  - Noelle, Park Slope
---
Related posts:
The 7 worst places to live in a building
10 first time renovation mistakes even New Yorkers make 
Moving to NYC? Here's a crash course in finding an apartment here
Brick Underground articles occasionally include the expertise of, or information about, advertising partners when relevant to the story. We will never promote an advertiser's product without making the relationship clear to our readers.