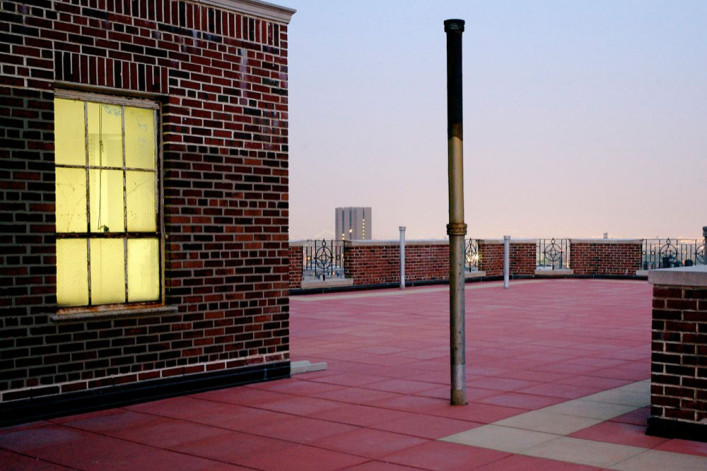 Q. In order to raise money, my condo board is considering selling our undeveloped roof space to one or more residents who want to create a private roof deck. However, there are many of us who would like to see at least part of it converted into a common roofdeck.
Since the space technically belongs to all of us, can the board sell it without putting it to a vote of all residents?
A.  It's no surprise that your building wants to cash in on its outdoor space, say our experts.
"A sale can be a great source of revenue to address repairs and improvements," says Michael Wolfe, a property manager and president of Midboro Management. "And a vote may not be required."
It all depends on your condominium's offering plan, declaration and bylaws.
"If the undeveloped roof space is defined in the condominium declaration as a 'common element'"--giving each unit an interest in the space and the responsiblity of sharing expenses for it--"the board cannot sell the roof space without the consent of all the unit owners," according to real estate attorney Scott Greenspun of Braverman Greenspun, citing section 339-i of the New York State Real Property Law.
That's not the only roadblock lying between no-man's-land and cabana-ville.
Giving up common space created for the benefit of all owners for a one-time cash infusion tends to be highly controversial, says asset manager and real estate broker Roberta Axelrod of Time Equities, who sits on many boards as a sponsor's representative. At issue is not only a quality of life amenity but the negative impact on the value of the apartments that no longer have access--or potential access--to the roof, she explains.
In newer condo buildings, the situation may be quite different as developers wise up to the revenue potential upstairs.
"It is now more common for sponsors to create individual tax lots on roofs, especially in new construction, that can be sold as separate units," says co-op and condo attorney Dean Roberts of Norris McLaughlin & Marcus. 
Finally, keep in mind that even where a roof technically belongs to all condo owners, a board may have other options that do not need to be put to a building-wide vote.
"In certain circumstances, a board could lease a portion of the roof to a unit owner or enter into a license agreement for the use a specified roof space," says real estate attorney Jeffrey Reich of Wolf Haldenstein Adler Freeman & Herz.  "Thus, unit owners who oppose such actions, should be sure to make their voices heard and should be sure to elect like minded members of the board of managers."
---
Trouble at home? Get your NYC apartment-dweller questions answered by an expert! Send us your questions. 
See all Ask an Expert.
Related:
My co-op needs cash. What is the least painful way to get it?
Brick Underground articles occasionally include the expertise of, or information about, advertising partners when relevant to the story. We will never promote an advertiser's product without making the relationship clear to our readers.