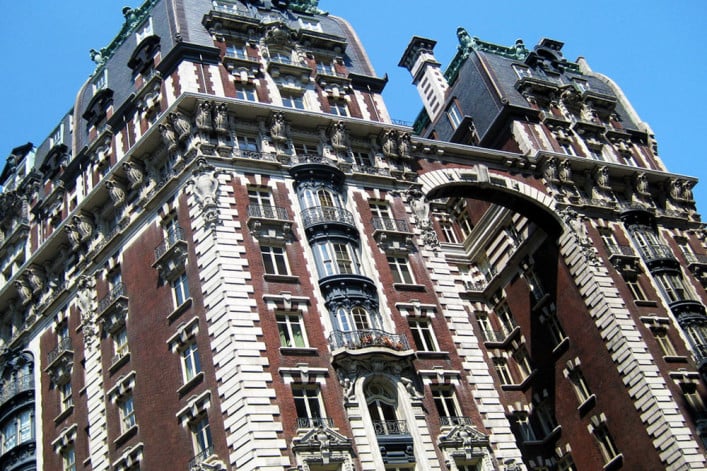 It's hard to beat the charm of a landmarked building. Many boast beautiful architectural details (no cookie-cutters here), historical relevance and stronger bones than newer construction. 
Yet landmark buildings--those that have been deemed by the city's Landmarks Preservation Commission to have special historical, cultural or aesthetic value--come with some limitations that may concern even the most passionate prospective pre-war purchasers.
Here's what to consider when buying in a prewar landmark building.
1. Examine the exterior, and expect to pay more for upgrades
To do work on the exterior of a landmarked building, approval is needed from The Landmarks Preservation Commission.  And the rules say that you can't change the look of a landmarked building--the facade, door, windows, and even sidewalks--anything that'll affect the exterior appearance of a designated building. (Interiors and backs of buildings are generally free game.) 
Among other things, that means you will not be able to enlarge your windows, replace them with something that looks different from the outside, or cut through the wall to install a through-wall air conditioner.
And your building may have to jump through approvals for routine maintenance work that can be annoying, time consuming and add to the expense.
"If your building is doing Local Law 11 facade work and it's determined that you need to replace some bricks, [the] Landmarks [Commission] needs to determine that the color of those bricks are appropriate," says real estate attorney Adam Stone of Regosin, Edwards, Stone & Feder who manages a landmarked rental building the Village. "If you need to repair the sidewalk in front of the building, Landmarks needs to come down and approve the color."
Discover off-market properties in your dream neighborhood that perfectly suit your needs and budget.  Meet and deal with sellers before their apartment hits the market.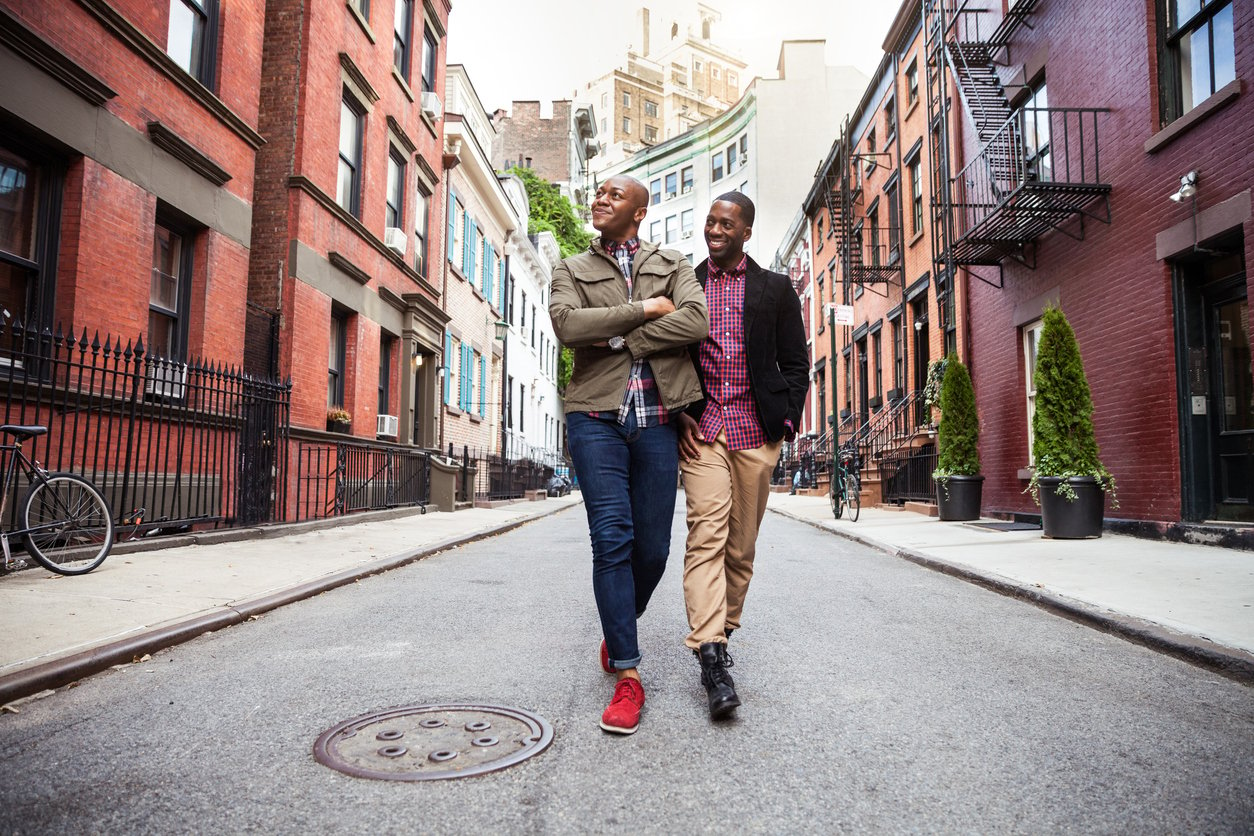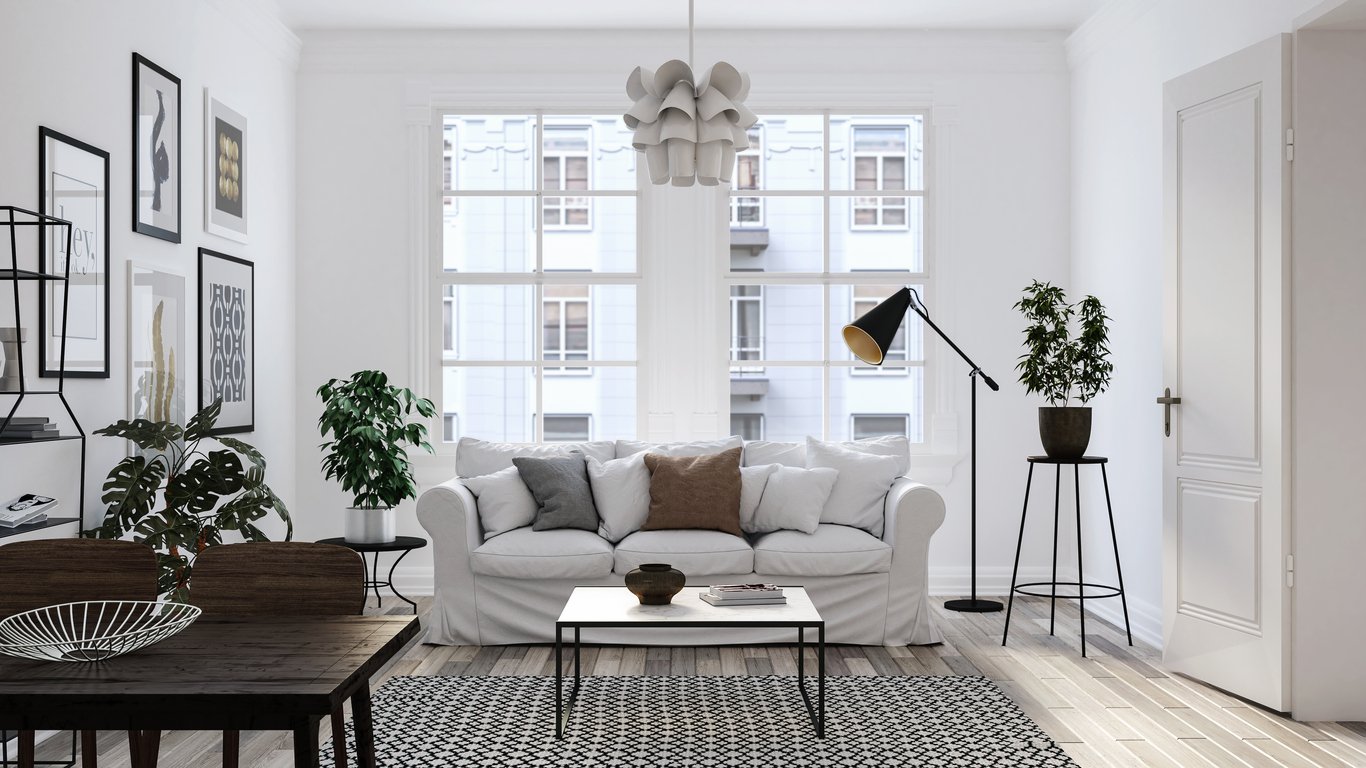 Let Triplemint's off-market team give you exclusive access to apartments in your price range and desired neighborhood that no one else has seen. More options, less competition, no bidding wars. 
On the positive side, under pressure from the city and irate property owners, the Landmarks Commission recently developed an expedited review process to speed approvals where no landmark features are being disturbed, featuring a 10-day turnaround on permits for window replacement and certain exterior HVAC installations, among other things.
Still, to meet the finnicky aesthetic requirements, your building may need to hire "craftsmen with special skills when the bricks need re-pointing or the roof needs repairs,"  says real estate agent Jean Nayar of Bond New York.
While these are issues for the co-op board at large rather than individual apartment owners, they're something you should consider before you buy.
"Special assessments aren't uncommon in older landmark buildings, and you should expect them now and then in addition to your monthly maintenance charges," says Nayar. "Your attorney should review the minutes for upcoming assessments for these kinds of restoration work."
2. The word on windows
"One of the most beautiful parts of a landmark building is likely to be its windows, which often feature divided lights [composed of several panes of glass] and appealing arches and decorative transoms,"  says Nayar. "These features are bound to be among the protected elements, especially on the facades of buildings."
Unfortunately, these windows are sometimes wooden, and often "include single panes of glass that are neither energy-efficient nor sound-proof," says Nayar. "If this is the case in a unit you're interested in, find out if the building has a master plan that allows for energy-efficient replacement options or allows for city windows to be placed inside."
The process to upgrade windows will likely take longer (and be more expensive) than it would be in a modern building.
"It's not like you're prohibited, but it just hamstrings things a little," says co-op and condo attorney Dean Roberts of Norris McLaughlin & Marcus. "Things tend to be more expensive and take longer, since the range of options these buildings have is more limited."
3. Look out for A/C restrictions
Since windows are often protected in landmark buildings, it's a good idea to find out whether the building permits through-the-wall ACs, Nayar says.
"Some allow them only in rooms with windows facing the sides," she says.
In that case, you may wind up with a portable air conditioner that sits somewhat unattractively on the floor and features an unwieldy hose that vents out a single pane of your window. A better, more expensive option is a ductless split-system unit, if your building will allow you to mount the compresser on the outside of your apartment in a more discreet location.
The co-op application for one of Nayar's recent listings in Tudor City, for example, included 13 pages from the master plan on A/C installation rules and restrictions.
4. Potentially aging infrastructure
Old buildings with steam radiators and aging plumbing and electrical systems can pose problems with leaks and blown fuses, Nayar says. Have your attorney check out the board's minutes to find out whether there are recurring issues with the infrastructure.
5. Understand interior limitations
While technically you should be free to alter your interior spaces however you like, "co-op boards often frown on purchasers who intend to renovate in ways that aren't in keeping with the spirit of the building architecture," says Nayar.
"But even if they do allow for a full gut reno, be sure you get an architect's or engineer's opinion on which walls may be moved and which are structural or your vision for an open plan layout may be all but impossible," she says. "Furthermore, while plaster walls are reassuringly solid, they require special handling and a specific type of picture hanger for mounting art or mirrors. So be sure you're prepared to adapt to the limitations of interior elements when necessary, too."
6. Financing issues... or lack thereof
These days, mortgage loans approval rests not just on your qualifications, but also on the building itself. The usual requirements regarding reserves, owner occupancy, and the like apply to landmarked buildings.
"We've never run across any special problems in landmarked buildings," says senior loan officer Robbie Gendels of National Cooperative Bank. "We've always approved loans for landmarked buildings, but, outside of financing, I always recommend that buyers make sure their lawyers do as much research as possible on the building and find out about any restrictions there might be, particularly in terms of renovation."
7. Where to find 'em
"Regardless of their challenges, I love historic buildings," says Nayar. Here are three of her favorite historic districts:
SoHo-Cast Iron District This 5-by-5 block section of SoHo contains the world's largest concentration of Victorian cast-iron fronted structures. The site of the buildings was home to the first free Black settlement on Manhattan, who farmed the land in the mid 1600s until it gave way to the forces of commerce, industry, and entertainment in the late 19th century when cobblestone streets were laid the historic buildings were constructed, many for textile manufacturing. In the mid-1960s they were taken over as artist studios and the area was designated a historic district in 1973. It now contains many of the chicest boutiques and restaurants on the planet.
Tudor City Historic District An under-valued collection of Tudor Revival-style apartment buildings in Midtown East, conceived of the Fred F. French company in 1925 and designed under the direction of H. Douglas Ives as a middle-class city enclave. It was designated a historic district in 1988 and is part of the Garden City urban planning movement. Note: apartments tend to be on the smaller side.
Audubon Park A pocket of Beaux Arts apartments in an under-the-radar section of Washington Heights that is sometimes referred to as the Dakota of the North. The buildings fall within the boundaries of the estate where the painter and naturalist John James Audubon lived out the last days of his life."
Related posts:
10 things to consider before buying a brownstone
The SoHo Memory Project: One eye on the past, and the other on the $45 million penthouse across the street
Renovation Qs: Any advice for replacing windows?
Ask an Expert: Renovating in an about-to-be landmarked building
Brick Underground articles occasionally include the expertise of, or information about, advertising partners when relevant to the story. We will never promote an advertiser's product without making the relationship clear to our readers.