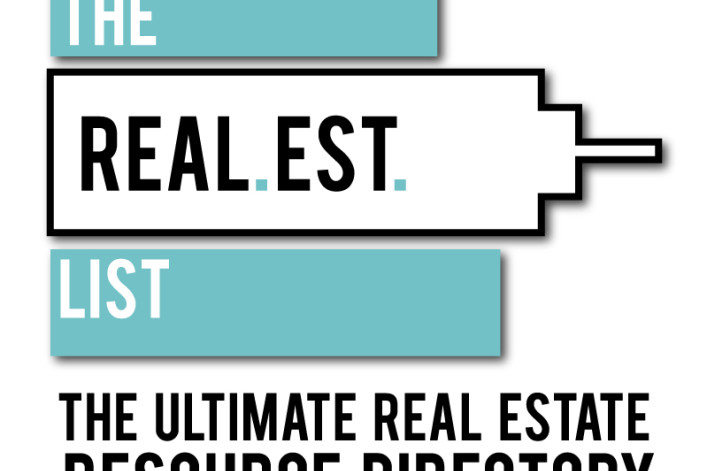 Hollywood darlings cannot function without one, nor can the kings of Wall Street. But even those of us not making seven figures can benefit from having a personal assistant. 
Whether you're a busy parent or an executive with a packed schedule, people tend to juggle more than they can handle these days, making an efficient and productive lifestyle anything but. 
If that sounds familiar, you may seriously benefit from some temporary help from a part-time personal assistant. 
Introducing Lambent Services.com -- this week's subject of the Real. Est. List. Spotlight Series. Lambent Services is a website that takes both the mystery (and high cost) out of having the ultimate in individualized service: the personal assistant. 
Founded in 2006 by Jill Glist, a former therapist at New York University's psychology clinic who began the business after working with her own "invaluable" PAs, Lena and Marisa--Lambent Services specializes in matching qualified and vetted personal assistants with people in need.  
Assistants can do everything from paying bills (with your money of course) and organizing tax receipts to planning events, itineraries, and booking traveling arrangements.
How it works           
As a potential client, you'll be extensively interviewed to learn your exact needs, personality type, work methods, and more. 
Then, a Lambent representative selects several specific personal assistants from its pool of more than a hundred qualified candidates (25 of whom are profiled in detail on its website). 
Next, you'll be presented with a selection of assistant dossiers from which to choose your PA -- each one containing a photo, résumé, personal statement, in-person interview summary, and a schedule of current availability. 
"The quality of the match, which is based not only on an assistant's skill-sets and a clients needs, but also on that assistant's personality, is important," explains Glist. "For instance, some clients appreciate assistants who are chatty and outgoing, whereas others desire someone more introspective." 
Sessions with PA's ranging in length from a minimum of four hours are $45/hr in NYC ($40/hr outside the city, including Westchester; sessions fewer than four hours are $55/hr.). 
Once you choose your PA, you will be given his or her contact information to set a weekly work schedule. At that time, your assistant will fax or mail a bi-weekly time sheet to Lambent in order to calculate your monthly invoice, which is due at the end of the first 30-day period. 
If it's a great partnership, you may enter into a private contract with your PA after the first six months of service for a fee of $3,500.  
Lambent also specializes in permanent PA placement for busy New York and Los Angeles executives (for which it takes an 18 percent placement fee of the assistant's first-year salary) and has previously staffed a variety of small companies on both coasts. 
If your needs are short-term, Lambent has an à la carte plan that includes specific services such as, copy-editing, business meeting support, event hosting, personal styling, or even accompanying out-of-town guests. 
If your requirements could be best satisfied by a traditional concierge, try Lambent's Virtual Assistant, a service that is available during business hours for booking travel arrangements, making reservations, or conducting research. 
We spoke with Glist and asked her a few more questions about Lambent Services:
Can clients request the same assistant over and over? "Our goal is to match clients with assistants they will use on an ongoing basis, so yes, we want you to have the same assistant if possible. They know your life. By using the same assistant, clients develop a level of trust and comfort, which is important." 
Should clients tip their assistants for good work? "No. Clients are never expected to tip their assistants --that's something that we provide. If a client wants to offer a holiday gift, then that's fine, but tipping for good work is not necessary." 
What if the work you need is not clearly defined? "We don't expect all clients to know exactly the role that a personal assistant may play in their lives; in many cases, those roles are changeable. Having a personal assistant is something from which almost anyone can benefit -- especially busy parents."
What if you and your assistant don't hit it off? "It's not common, but it does happen. In circumstances such as those we will match you with another assistant and work to resolve any issues in a way that is mutually acceptable."

---
Check out The Real.Est. List, the ultimate real estate guide and resource directory for all those who buy, rent, sell or dwell in NYC.  Want to get listed or appear in a Spotlight? Click here to get started or email us.
More Spotlights:
Passion for the Palate: Never sweat a dinner party or small gathering again
The Appliance Doctor: Quick fixes for impatient New Yorkers in a high-end appliance world
Debra Hoffman, UES broker: Deciphering one of the city's most popular (and surprisingly affordable) 'hoods
Never home alone: UrbanSitter connects parents to reliable, crowd-sourced sitters
BuiltIn Studio: How to design like a New Yorker
Brick Underground articles occasionally include the expertise of, or information about, advertising partners when relevant to the story. We will never promote an advertiser's product without making the relationship clear to our readers.