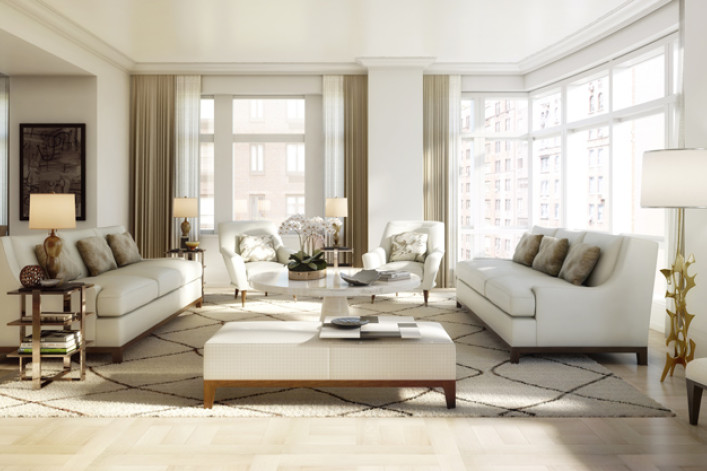 Q. I am a first time buyer looking at a number of new construction projects in Manhattan.  The asking price of these projects seem to be above market by 5-10%.
How much premium should I be prepared to pay for new construction over resale? Is it still realistic to ask for a price reduction or concessions in this market?  It seems that as of last year, most sponsors are willing to pay transfer fees, etc.
Also, the sponsor of one project refuses to accept any offers with financing contingencies.  Is this a normal/acceptable arrangement?
A.  Expect to pay at least a five-to-ten percent premium for a brand new condo over comparable resale properties, say our experts.
"Demand is high because of low interest rates and increased consumer confidence.  Add to that a growing foreign market for condos and the limited supply, and you can start to understand why this is happening," says real estate broker Deanna Kory of the Corcoran Group.
"New construction often sets the bar for pricing in large part because it is new," she says. "People love new properties as they are fresh and unlived in.  The market is so tight for these kinds of properties--and others right now--and there is not much that is coming on the market. That means developers can ask what seems like a premium to some and actually will be able to attain those prices."
Real estate broker Mike Akerly of Akerly Real Estate puts the new-condo premium a bit higher, at 10-25% over resale, citing a number of reasons.
"New development in the city tends to skew sharply towards the luxury market with higher end finishes and amenity packages than many post-war buildings of the last half-century," he says.  "Buyers wooed by brand new spaces that have never been lived-in consistently demonstrate their willingness to pay higher and higher prices for new construction."
Then there's the fact that new development buildings are almost always organized as condominiums rather than co-ops, and condos in general garner a premium over co-ops (which still make up a majority of the city's housing stock), says Akerly.  
"Tax abatements also play a role in supporting premium pricing, though they are less common today after changes were made to the 421 program," he says.  
On top of all that, he points out, purchases made directly from the sponsor are not subject to the application process required of resale units in condos and co-ops. 
"That means buyers must disclose far less personal information about themselves and, for some buyers--such as those that reside internationally--it may be the easiest way to purchase real estate in New York City," says Akerly.
In a market like this, you are not likely to see much in the way of concessions.
"Transfer tax negotiability varies on a case by case basis depending on general market conditions as well as the marketability of a given unit, and the price being paid, whether there have been any other concessions and the policy of the seller," says Roberta Axelrod, a real estate broker and asset manager at Time Equities.
Akerly cautions against expecting the sponsor to pick up transfer taxes and attorney's fees. 
"Buyers should expect the market to get tighter and sponsor incentives to fall by the wayside," he says. "Developers launching new projects are keenly aware of the dearth of inventory on the market and they except to take full advantage of it."
As far as the granting of financing contingencies, our experts are divided.
"It is not typical to see sponsors refuse to grant a financing contingency in purchase agreements," says Akerly.  "Some may restrict such contingencies to purchasers who secure their financing through the project's preferred lender, but generally, they are still being offered."
Kory, however, says developers are more likely to hold back on a financing contingency when the project's preferred lenders are used.
"In most cases, these developments will not allow a financing contingency as they will have banks lined up who have approved the building," she says.  "So the risk is on you to be a qualified buyer. Usually you can get assurances from the lenders who have approved the building."
It's important to have both a financing and a funding contingency, says Akerly, noting, "Loans can be denied because of issues related to the building that have nothing to do with the borrower's application."
---
Trouble at home? Get your NYC apartment-dweller questions answered by an expert! Send us your questions. 
See all Ask an Expert.
Related posts:
How to buy preconstruction smart 
How to find--and negotiate--a preconstruction deal 
Brick Underground articles occasionally include the expertise of, or information about, advertising partners when relevant to the story. We will never promote an advertiser's product without making the relationship clear to our readers.