NYC Renovation Q's
NYC Renovation Questions: Getting that punch list completed (without coming to blows)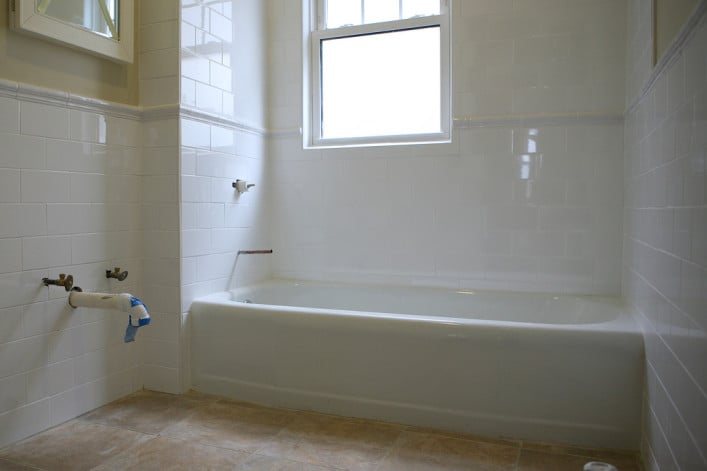 Q. The last time I renovated, there were so many little things that didn't get done after the money was paid. Any tips on getting the punch list completed the next go-around?
A. The final items on your punch list are always the toughest to get completed. Our best advice is to withhold a small percentage of the contractor's price--around 5-10%--until all items are finished to your satisfaction. This is a fairly standard practice in the industry and should be set out in the 'hold-back' provision in your contract, says architect Tom Degnan of Degnan Design.
That said, you may want to ask for more if your job is small.
"To be on the safe side, for smaller jobs, I would tell a client to hold back 15 percent because then it's worth it for the contractor to finish," advises Jeff Streich, a general contractor and the owner of Prime Renovations in Manhattan. "Then while the punch list is being completed, another payment would be fair--maybe half of what's left." 
Start thinking about the parts of the project that are in need of completion or tweaking before the end. The worst thing you can do is wait until the end of your project to hand over your list. By that time, your contractor probably has another project on the schedule and is expected elsewhere. Things like paint touch-ups and dings in the wood floor may seem incidental to your contractor at that time.
"During the last 30 percent of the job, the client should come in on a weekly basis and point out things that need to be taken care of," says Streich. "If the client is on top of the contractor throughout the process, the final punch list should be small."
If you've paid your general contractor in full and you have a few punch items left over that seem to be lingering (you've tried emailing and calling several times), you may have success with a personal letter. Even though you may be frustrated, typically you can achieve quicker results with a kind word rather than a harsh action.
Construction professional Michael Kaler recommends something along these lines: 
Dear Contractor,
Let me start by saying that we are thrilled with the work you have done on our project. We are happy with our home and have received several compliments.
The following items still require completion however: (make a detailed list)
1.  Touch up paint at windowsill
2.  Adjust door to pantry for proper operation
3.  Install light fixture in bathroom (it was just delivered)
4.  Etc.
 
Please respond as soon as possible so that I can make arrangements for you to be admitted into the apartment.
 
Regards,
 
Loyal Customer
And lastly, one of the best leverage techniques when it comes to finishing your punchlist is selecting a contractor recommended to you by someone else. Contractors who rely on these recommendations to get hired for future jobs have that much more incentive to complete your project with flying colors so as not to poison the well of future referrals (and hopefully tap into a new one).
---
Wondering about renovating? We want to answer your Renovation Qs. Just send us an email!
Related posts:
A few things to consider before combining those apartments...
NYC renovation bloopers: 6 great ideas you'll regret having
Why is it so expensive to renovate in New York City? And what can I do about it?
Getting your developer to finish your punch list
Brick Underground articles occasionally include the expertise of, or information about, advertising partners when relevant to the story. We will never promote an advertiser's product without making the relationship clear to our readers.